What's the deal with… Yasmine Hamdan?
Everything you need to know about the rising Lebanese artist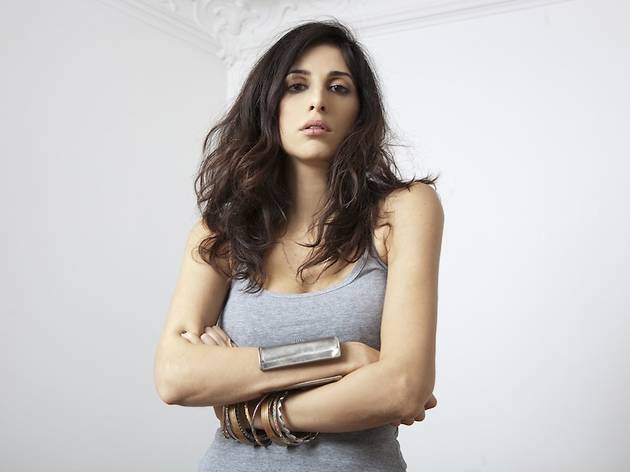 She's this week's token 'worldy' one on Jools Holland, right?
Up to a point. Hamdan is a Paris-based Lebanese artist drawing on the 'golden age' of Arabic music who sings in Egyptian, Kuwaiti, Lebanese and Palestinian, but…
… where's the lute?
Exactly. Now working with Marc Collin of Nouvelle Vague, she brought minimalist techno to Beirut as one half of Soapkills and made an LP of electropop with Mirwais, producer of Madonna's 'Music'.
So why haven't I heard of her before?
She turned down contracts offered on the condition she sing in English. As she pointed out, no one knew what the Cocteau Twins were saying either.
And what is she singing about?
On 'Deny', the opener to her solo debut 'Ya Nass', her husky vocal curls around a prayer to the moon for a sniff of her absent lover's scent.
Sounds like an arthouse director's wet dream.
Look out for her in Jim Jarmusch's new vampire-indie 'Only Lovers Left Alive', singing in a Cairo club.
She's a stunner. Can I mention that?
Only if it leaves us room to tell you about her visits to Syria to seek out unarchived songs by Arab women. There's far more to this one than meets the eye.
The Bottom Line: Smokin', not token.
Sponsored listing
Thousand Island
Thousand Island is a new self-contained music venue and late, late night club, in what used to be Upstairs at The Garage on Highbury Corner. Following a recent refurb, The Garage – a live music venue that's been hosting major gigs since 1993 – is now hosting up-and-coming artists, as well as club nights in its intimate, upstairs space (with added mirrorballs on the ceiling). And it's within easy reach of Highbury & Islington station for when you need to stagger home on the night tube.
Venue says: "Wavey Jones Locker at Thousand Island on July 28. Get your tickets now!"