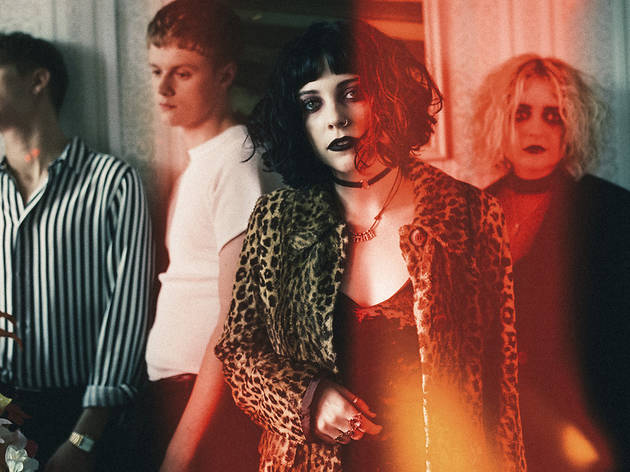 What's the deal with… Pale Waves?
Meet four Mancunians conquering the industry with their infectious indie-pop
Who are this lot then?
They're the newest attempt at indie world domination from uber-label Dirty Hit (home of The 1975 and Wolf Alice). Poppy Manchester four-piece Pale Waves were the only band to 'chart' in this year's instant success-making BBC Sound of 2018 poll. Oh, and they're also BFFs with Matty Healy and co too.
They're pop stars? But… but… they look like sad goths?
Yes, but don't be fooled. They may look like the moping lovechildren of Robert Smith and the scary one from Shakespeare's Sister, but much like 'ol Bobby himself, Pale Waves have got a fine way around a surprisingly sparkly pop earworm too.
Okay, convince me.
Check out last year's debut single 'There's A Honey' for a one-stop shop intro to what the Manchester quartet are all about. Produced by Matty and George from The 1975, its stupidly catchy chorus and idiosyncratic pop sheen sound… well, a bit like The 1975 tbh. But that's no bad thing. Oh, and new EP 'All The Things I Never Said' is out this month, too.
Wasn't that a Tatu song?
No, you're thinking about 'All The Things She Said'. Which is also a banger. Maybe they should do a medley into it on their current tour.
Exciting. Can I go?
Well, no. Sorry. That one's been sold out for months. But you CAN catch them at a whole fistful of festivals over the summer, including at Community Festival at Finsbury Park on July 1.
Swat up on more brilliant new acts
Meet the precocious LA singer who's impassioned pop will make you feel all fuzzy inside.