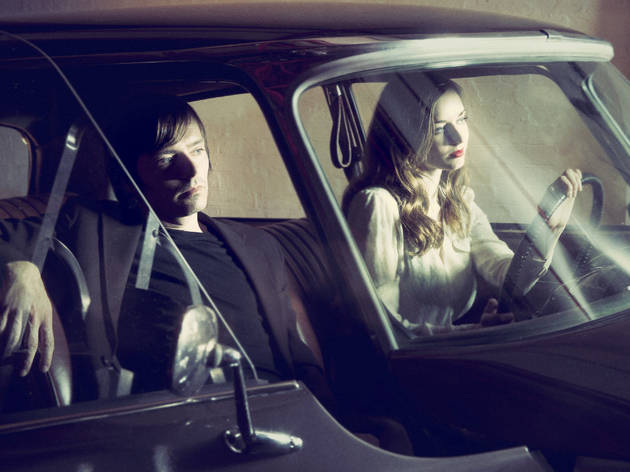 What's the deal with… Tomorrow's World?
Everything you need to know about the synth-tastic new project by members of Air and New Young Pony Club
Oh, I know this one. I used to watch it on Thursday evening after 'Top of the Pops'.
Don't be silly, Peter Snow and Philippa Forrester haven't made an album together. Tomorrow's World is the new project by Lou Hayter, from disco-loving London synthpoppers New Young Pony Club, and Jean-Benoit Dunckel, from ambient-leaning French synthpoppers Air.
So, synthpop then?
How'd you guess? If you don't like synths, you won't like Tomorrow's World. Dunckel's arranged theirs into sleek, atmospheric shapes. Hayter handles frontwoman duties: breathy vocals; icy beauty.
Sounds a bit like Eurythmics.
Maybe, but their songs blend ingenuous girl group yearning with digital hooks that draw on Moroder and DAF. And as the name would suggest, they've got a retro-futuristic aesthetic that wasn't Annie Lennox's bag. One track is called 'Metropolis', summoning up Kraftwerk's blend of Euro-nostalgia and neophilia. And one's called 'Drive', summoning up – er – Ryan Gosling in a shiny jacket.
It all seems pretty cool.
It is – Hayter's airy voice sounds great on tracks like 'Think of Me' or 'So Long My Love', which come across respectively like off-cuts from the 'Twin Peaks' and 'Terminator 2' soundtracks.
Okay, but are they as good as the 'Tomorrow's World' theme tune?
No. But what is?
The Bottom Line
Two synthpop-lovers, together in electric dreams.