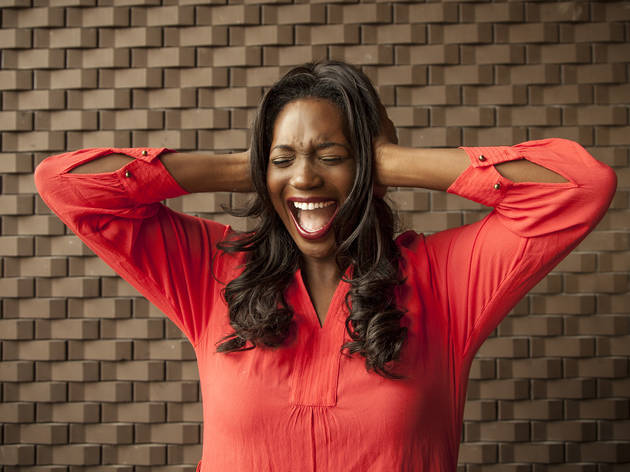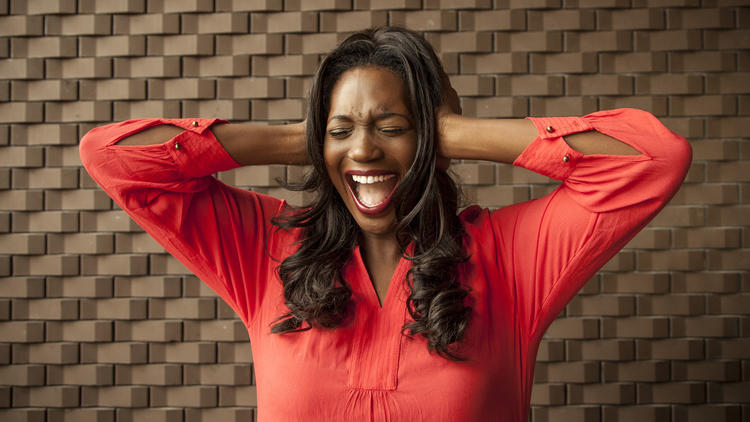 Angel Blue interview
Talented soprano Angel Blue explains why quitting was never an option


Afterwards, when she wanted to study music at university, her mother suggested that she might fund herself by taking part in beauty pageants (having three older sisters complete college educations meant money was tight when it was her turn). Fortunately, Blue had the advantage of being 5' 11", very attractive and, of course, a gifted opera singer. One can only feel sorry for the other contestants who faced her stepping up to sing. 'It was fun,' she enthuses. 'I am thankful to say that I always won the talent competition and interview.' In fact, her mother is present during our encounter at the Young Vic theatre. This turns out to be a serendipitous addition, as Sylvia, a high-school history teacher, proudly expands on her modest daughter's steely drive, while inadvertently revealing whom she got it from. She has flown in to catch Blue's final performance as the star of Olga Neuwirth's 'American Lulu'. (Based on Berg's atonal opera 'Lulu', it is extremely difficult music to sing, yet Blue has proved she has the measure of it, both as an actress and singer.) It's something Sylvia will soon be doing a lot more, as next year, she intends to retire and travel with the opera singer, as her career takes her to far-flung destinations.

Blue grew up in a musical household. Her late father, Sylvester, was a gospel singer and preacher. In his church group, her brother played the drums, her sisters the harp and guitar, Sylvia was on keyboards, and Blue played electric bass. Back at college, she played the instrument in a funk band, however, her musical ambitions had turned to opera after her father gave her tapes of singers including the great Leontyne Price. She was in the pageant system for six years, being crowned Miss Hollywood in 2005 and runner-up for Miss California. More importantly, she was able to pay her way through college and then met Plácido Domingo, getting through to the final of his Operalia competition in 2009. The Spanish singer/conductor subsequently announced that she was 'the next Leontyne Price' and the rest has been a blur of success.

But didn't she find the pageant system a bit old fashioned and sexist? 'At first, I didn't know what was going on,' she says. 'My foundation for being there wasn't to be a great beauty queen, just to get the funding. As the Bible says: "For where your treasure is, there will your heart be also." I started to really enjoy it; I learned a lot about myself and it became about me bettering myself so I could better those around me. People say it is sexist and misogynistic? But I didn't see it that way.'

Now the 29-year-old singer is enjoying the fruits of her labour and is very much in demand. In London alone, this year, she has sung the role of Musetta in 'La bohème' at ENO and starred in 'American Lulu'. Of course, all the travelling doesn't leave much opportunity for a home life. 'I have a big dog called Cinnamon and a lot of friends in LA, but when it comes to partnership, that it is completely on hold because I am travelling so much,' she says. 'I left home on January 10 this year and I haven't really been back. So the partner and the dating and all that would be wonderful, but it has to be at the right time and to meet someone who understands all that.'

And the good news for us is that she is thinking of relocating to this side of the Atlantic and is looking for a place in Islington. In Angel. Surely not because she shares its name? 'Maybe a little bit,' she laughs.