Barry Millington interview
The Wagner biographer explains his obsession with the opera composer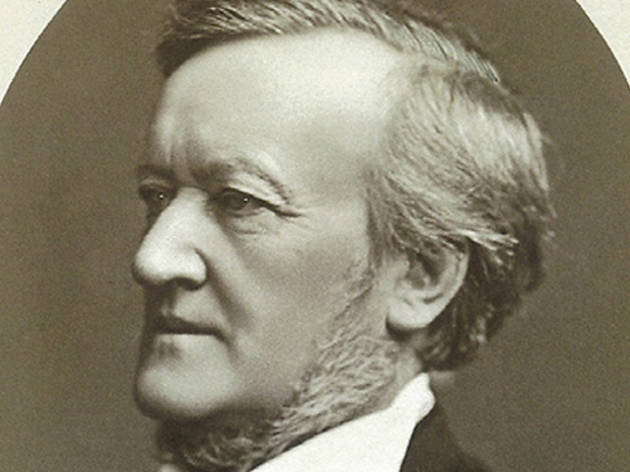 Few composers have inspired such devotion and such loathing. This year marks the 200th since Wagner's birth and few people are better qualified to organise a celebration of his life and work than Barry Millington. As a music critic, founding editor of The Wagner Journal and author of the recent biography 'Richard Wagner: The Sorcerer of Bayreuth', Millington's Wagnerian credentials are impeccable. He is also co-curator of '
Wagner 200
', a seven-month London-based festival of concerts, talks and films. It all begins at the Royal Festival Hall on May 22 with a
Wagner 200th Birthday Concert
, in which distinguished singers, such as Susan Bullock and James Rutherford, join the Philharmonia Orchestra to present excerpts from the operas, including the final act of 'Die Walküre' ('The Valkyrie').

What is it about Wagner that made you organise such a large festival?
'He has provided some of the most enthralling and life-enhancing experiences I've had, and also kept me gainfully employed. So the least I could do was to celebrate his bicentenary.'

What makes him so original?
'Is there another composer who provides such a complex interlocking of music, drama, psychology, ideology and mythology? I've yet to find one.'

What was Wagner's greatest achievement?
'Undoubtedly "The Ring Cycle". It's four operas in one vast project that took Wagner 26 years to complete – not surprisingly, given that he was rewriting the rules of what opera was and what it could do. For me, it's up there with the seven wonders of the world – one of the great pinnacles of Western civilization.'

Is he the most influential composer of the nineteenth century?
'In terms of opera, it's difficult to think of any composer who more profoundly changed the course of history. But his influence was felt not only in formal and structural terms, ie the abandoning of individual arias and duets in favour of something through-composed; it was also felt in the whole question of what opera could be about. His subject matter – which included incest, transgressive sex of all sorts, the sacrifice of love for power, the futility of political ambition – opened the door to "Lulu", "Wozzeck", "Peter Grimes", "Jenufa" and all the other great operas of the twentieth century.'
Was he as conceited, selfish and egotistical as he is portrayed?
'In my book "Richard Wagner: The Sorcerer of Bayreuth", I try to show that a lot of what we think we know about Wagner is based on lazy and inaccurate stereotypes. He was undoubtedly egotistical, but one encounters people like that all the time… whatever Wagner was, he wasn't boring – he was charismatic, had a lively sense of humour and, of course, was a genius. So I'm inclined to forgive him quite a lot.'

Does it matter that he was an anti-Semitic wife-stealer?
'I think it matters that he was anti-Semitic, but you have to remember that this was part of the discourse of German idealism. Hegel, Kant, Schopenhauer, and before them Fichte and Herder, are all tainted by anti-Semitism. It was almost the default position of nineteenth-century intellectuals. As for wife-stealing, well, if you were going to embargo operas written by adulterers, you'd not have much of a repertoire left.'
Are his writings worth reading?
'They certainly are. They contain the key to what Wagner was trying to do as an artist. One of the most interesting essays, "The Artwork of the Future", has just been published by The Wagner Journal in a brand new translation by Emma Warner.'
Did he only write opera? Why?
'There are 13 operas altogether, but Wagner actually wrote no fewer than 113 works in all different genres. We're airing some of the less familiar ones – songs, piano music and so forth – at Wagner 200 events, and, of course, we'll be presenting the 'Wesendonck Lieder'. For the 'Siegfried Idyll', I've written a script filling in the context of Wagner's second marriage. Henry Goodman will be playing Wagner and Harriet Walter will be Cosima.'

What else is on at Wagner 200?
'We have a series of symposia with international experts on aspects of Wagner in Performance, screenings of Wagner operas from Bayreuth and Glyndebourne, study days on Wagner and the Jews and on Wagner the Writer, as well as masterclasses with John Tomlinson and Gwyneth Jones. We're also doing something that's never been done before in this country, as far as we know: a complete reading of the text of "The Ring Cycle" in English. It'll be a fascinating and, I think, revealing experience.'

For the uninitiated, where is a good place to start listening to his music?
'There's no better place to start than with "The Valkyrie". It has an unusual but engrossing love story and absolutely ravishing music.'
Read more classical and opera features
The British-Norwegian composer talks to us about his requiem, a response to the 2011 atrocity on Utøya
Read more
The influential composer tells us about the American style making classical music popular again
Read more
What exactly does composing entail? The award-winning composer reveals all
Read more
As the conductor picks up the BBC baton, we ask Oramo to define his electrifying approach to orchestral performance
Read more
Roth is set to conduct Stravinsky's 'The Rite of Spring' at the BBC Proms. He tells us why his recreation of the 1913 premiere will shock us all
Read more
Show more
Read more classical and opera features
Sponsored listing
The Blues Kitchen Shoreditch
This Curtain Road venue is close in style and sentiment to its big sister, The Blues Kitchen over in Camden. Expect, then, a restaurant, bar and music venue with a hefty Stateside influence - from its bourbon and its barbecues all the way to its blues.  Music does have a big part to play here. There's live artists pretty much every night of the week, with everything from rock 'n' roll to swing, motown, roots and even gospel complementing all that smokey blues. Keep an eye out for nights where food and music combine in happy harmony - think bargain ribs gnawed to a soundtrack of soul.  An in-house barbecue, with meats smoked over fruit woods in their own fire pit, is kept busy - orders of beef brisket, smoked chicken, short beef ribs and burnt ends glazed with a beer and hickory barbecue sauce prove popular. Chilli,gumbo and a catfish jambalaya also feature. 
Venue says: "'Free wing Fridays' between 5-7pm at the Blues Kitchen Shoreditch. Come down and get your wing on!"