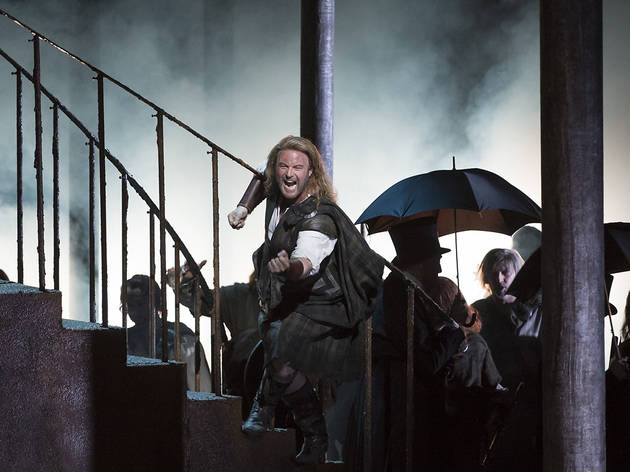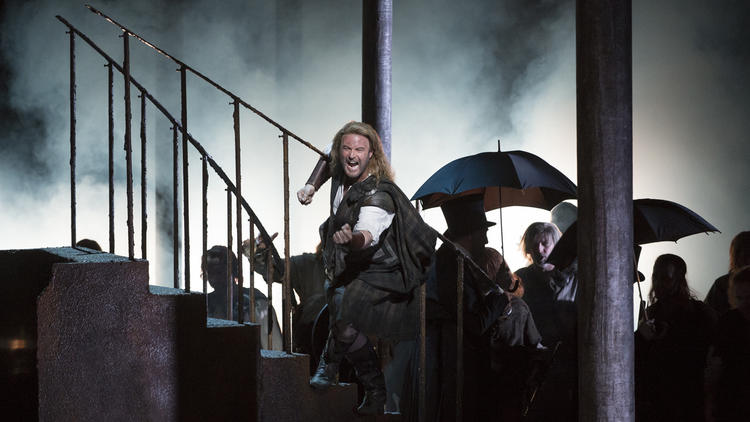 'La donna del lago': our verdict
Did the lady of the lake float our boat? Find out in our review of the Royal Opera House's production of Rossini's opera


Director John Fulljames stages the work in an ironic fashion. The characters are literally museum pieces removed from their cases before, from the edges of the stage, Scott and his frock-coated, Edinburgh Enlightenment chums sip brandy and gamely watch the tartan-tastic vision unfold – the two worlds neatly juxtaposing as the gentlemen enjoy a primly carved lamb supper, while centre-stage two clansmen are stripped to the waist eviscerating a ram for their meal.
At one point a Scott figure (tenor Robin Leggate) even intervenes to place a ring on the finger of one of the characters, as if he is in the process of literary invention. This is the problem with Fulljames's conception – while it points up the absurdly romantic take on tribal Scotland, it also distances the audience from the main story by presenting it as fiction. It all takes place on designer Dick Bird's giant revolving staircase, an object that curiously does not seem to belong in either of the onstage worlds.

What saves the day is the extraordinary singing. American mezzo Joyce di Donato is superb as Elena, her warm characterisation and powerful, creamy voice filling the auditorium; nimble Peruvian tenor Juan Diego Flórez matches her technically by floating out high-register coloratura (his Act II 'O fiamma soave' bringing proceedings to a standstill). As his kilt-wearing rival Rodrigo, Michael Spyres (standing in for an indisposed Colin Lee) gives his dramatic tenor a terrific workout through the punishing tessitura of his role. The true holder of Elena's heart, Malcom, is sung passionately by mezzo Daniela Barcellona in a trouser/kilt role. Simón Orfila is a suitably gruff bass as Duglas, clan chieftain and Elena's father.

In the pit, conductor Michele Mariotti produces a splendid performance from his orchestra, making the most of the score and enlivening a laborious, clumsily structured tale with occasional flashes of Rossini's genius.