Heads up! We're working hard to be accurate – but these are unusual times, so please always check before heading out.
14 comedy shows we can't wait to see at the Edinburgh Festival Fringe
It's the largest arts festival in the world. And with comedy representing 35 percent of the 3,398 shows, the Edinburgh Fringe is the biggest comedy event on the planet, too. So, where to start?
The king of character comedy, Riches is a firm Time Out favourite. He won the Edinburgh Comedy Award in 2011 and has popped up recently on '8 Out of 10 Cats Does Countdown' as a scowling Sean Bean. Riches' inventive, audience-interactive character turns ridiculing alpha males are always a treat.
Pleasance Dome, Aug 2-27, 9.45pm.
This 64-year-old New Yorker has been a stalwart of the satirical comedy scene for decades. There's an emotional core to Crimmins's views on the current political climate, particularly Trump's occupation of the White House. His material is always intelligent and insightful, incredibly funny and – well, let's face it, given what's happening in the world right now – pretty bleak.
The Stand Comedy Club, Aug 15-27, 9.40pm.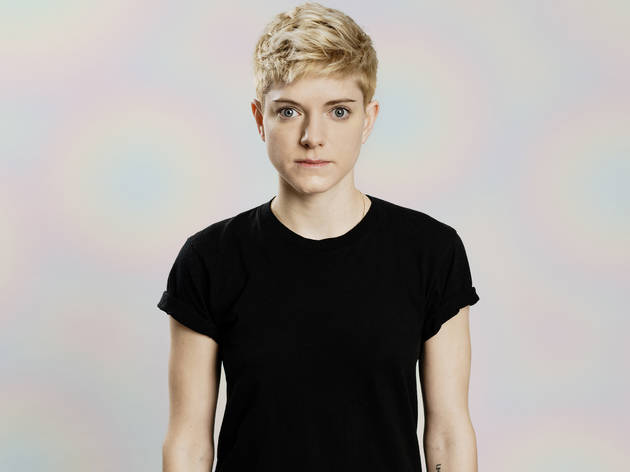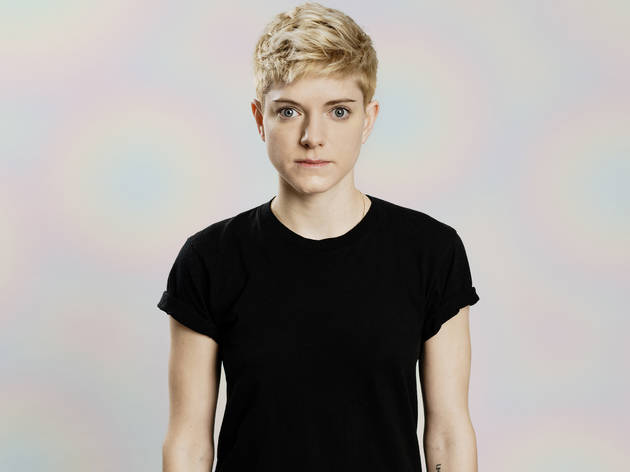 This Canadian comic – star of her own Radio 4 series – oozes charm. On stage, she's warm and welcoming and her wandering tales are full of laughs. 'Dope' is her origin story, about her early days on the Canadian comedy circuit when she was very young – she started stand-up when she was 17.
Laughing Horse @ City Café, Aug 3-13 and 15-27, 8pm.
If you're in the audience for a Steen Raskopoulos show, expect to be involved. This gangly Australian character comic makes stars of his punters, with playful games and silly instructions – and Raskopoulos is always the butt of the joke.
Underbelly, Cowgate, Aug 3-13 and 15-27, 8pm.
The second solo show from this peppy New Zealander looks set to be another packed full of gags. Matafeo mixes stand-up with one-woman sketches and bits of improv, and her energy never lets up.
Pleasance Courtyard, Aug 2-27, 9.45pm.
Last year, Fin Taylor expertly picked apart white privilege in his ace solo show, 'Whitey McWhite Face'. This year, the playfully provocative comic is making fun of the left at the largest liberal arts festival in the world. We can't wait.
Just the Tonic at the Tron, Aug 3-13, 15-27, 10.20pm.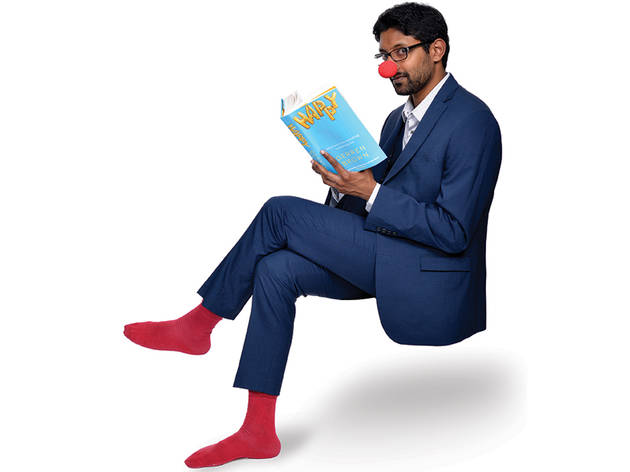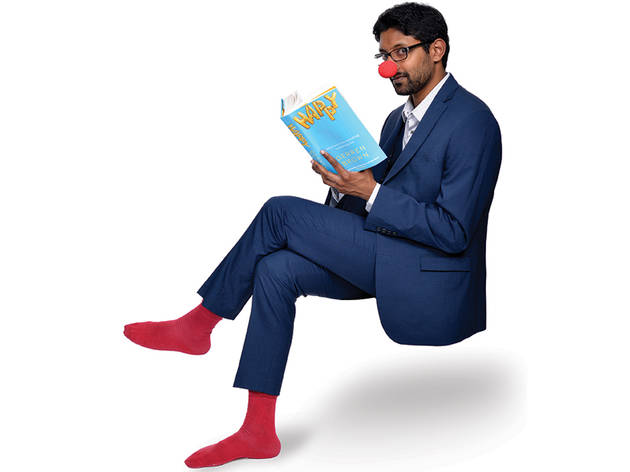 7. Hari Sriskantha: Clown Atlas
One of our top newcomer picks. Hari Sriskantha impressed at the BBC Comedy Awards final a few years back, and he's coming on leaps and bounds. Expect intelligent, intricately woven jokes about happiness in his Fringe debut.
Laughing Horse @ The Counting House, Aug 3-13 and 15-27, 4.45pm.
Depraved sketch outfit Gein's Family Giftshop are one of the best on the circuit right now. The Manchester-based trio (plus writer Kiri Pritchard-McLean) mix juvenile choreography, dark gags and no-nonsense performances – it's a winning combo.
Pleasance Courtyard, Aug 2-28, 10.20pm.
One of the big American draws at this year's festival. Andy Daly's Comedy Central series 'Review' is a cult hit and he's popped up in loads of sitcoms, from 'The Office' (US) to 'Silicon Valley'. This show's for fans of superbly silly podcast/TV show 'Comedy Bang! Bang!' – Daly's bringing his characters from the show to life and they're answering audience members' questions.
Gilded Balloon Teviot, Aug 3-13, 8.30pm.
10. Luke McQueen: The Boy With Tape on His Face
Seen any billboards on the tube for 'Tape Face' in the West End? This isn't him. When New Zealand prop comic Sam Wills truncated his stage name, Luke McQueen thought he'd grab a piece of that lucrative market. McQueen's a mischievous and fearless stunt comic who has a fondness for tricking audience members (he once sold out a show based on advertising that Frankie Boyle was performing – he wasn't…). He goes to ludicrous lengths to humiliate himself for your entertainment – and it sure is entertaining.
Heroes @ Monkey Barrel, Aug 3-14 and 16-27, 10.40pm.
Mark Forward's a very silly Canadian comic and a favourite at the Just for Laughs Comedy Festival in Montreal. His last Fringe show, in 2015, received a bunch of four and five-star reviews. Now he's back with more angry-faced whimsy, and we can't recommend him enough.
Gilded Balloon Teviot, Aug 2-13 and 15-27, 8.15pm.
Rose Robinson and Will Close are Olive Bacon and Dr Teddy Tyrell in this gloriously stupid, wonderfully observed spoof of supernatural investigators. Like 'Most Haunted' if it were made by Spinal Tap writer Christopher Guest.
Pleasance Courtyard, Aug 2-13 and 15-28, 3.30pm.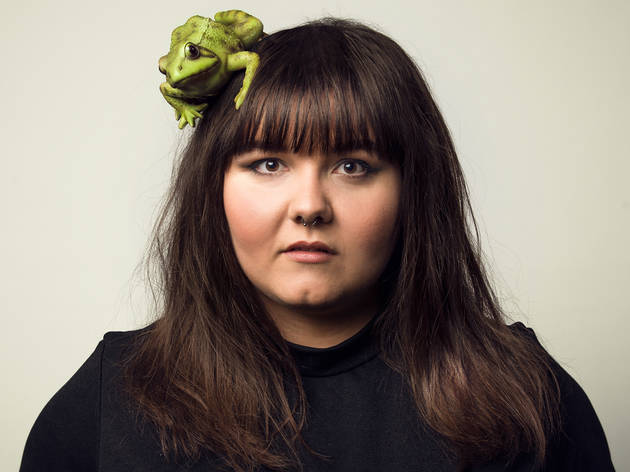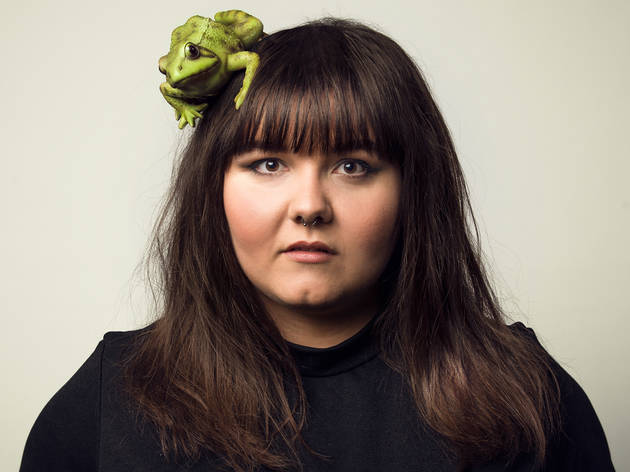 13. Sofie Hagen: Dead Baby Frog
Since winning the Best Newcomer award in 2015 Sofie Hagen has gained a huge following through her inclusive stand-up shows and her candid podcasts. 'Dead Baby Frog' is her third solo show, and it's an 'anxiety-safe' gig, meaning if anyone has anxiety about going to the show they can email Sofie in advance to let her know what she can do to help.
Bedlam Theatre, Aug 2-28, 2pm.
This joyous Australian absurdist mixes physical comedy, clowning and audience-interactive skits. The result? An hour of nonsense, really. Fun, goofy, unashamed nonsense.
Underbelly, George Square, Aug 2-27, 8pm.
More great stuff to see at the Edinburgh Fringe
Boasting over 50,000 performances in over 300 venues, the Edinburgh Festival Fringe will once again be the talk of the arts world this summer. For three weeks in August, the Scottish capital becomes home to comedy giants, serious thespians, hilarious first-timers - and a bunch of genuine weirdos - all putting on shows left, right and centre.