Heads up! We're working hard to be accurate – but these are unusual times, so please always check before heading out.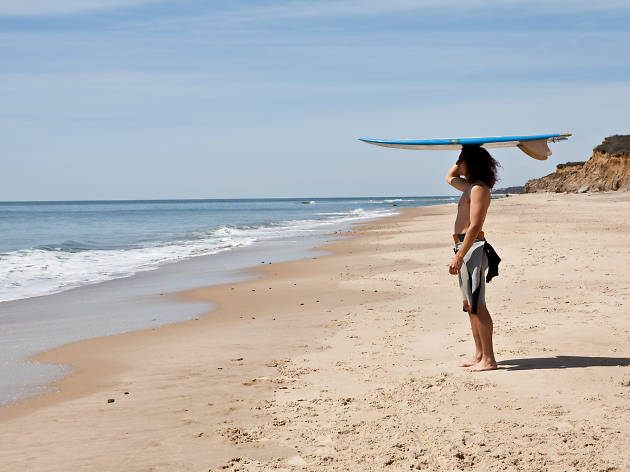 The best things to do in the Hamptons
From sunny beaches to stunning wineries, these are the best things to do in the Hamptons
FYI: There are more things to do in the Hamptons than just getting a tan. Yes, that argument can be said for any of the beaches near NYC, but you wouldn't just go to the Hamptons for a quick trip. Make no mistake, people do. But, in our opinion, the Hamptons is truly meant to be a destination at which you can kill time trying great restaurants, drinking frozen cocktails at outdoor bars, visitng wineries and lounging on beautiful sandy shores. Take a break from Gotham's rooftop bars for these awesome things to do in the Hamptons.
RECOMMENDED: Full guide to the best things to do on Long Island
Best things to do in the Hamptons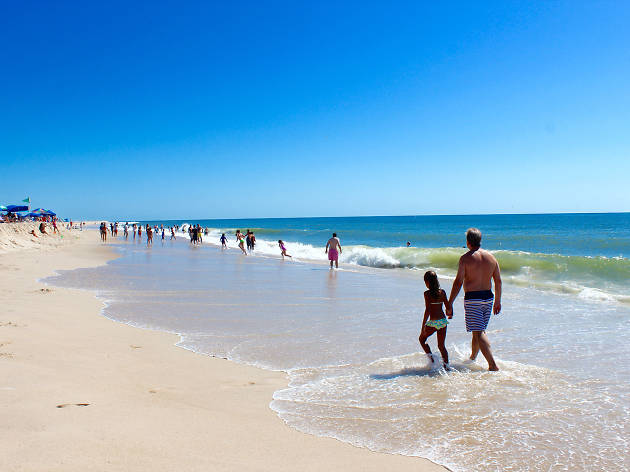 Photograph: Courtesy CC/Flickr/Shinya Suzuki
1. Cooper's Beach, Southhampton
As the Village of Southampton's main beach, it has all the amenities you'd need for a full day in the sun. Rent a chair and an umbrella and kickback with a treat from the nearby concession stands. Afterward you won't even have to worry about dragging sand back to your hotel or rental—the well kept bathrooms have freshwater showers. 268 Meadow Ln (631-283-0247)
Photograph: Flickr/CC/Shinya Suzuki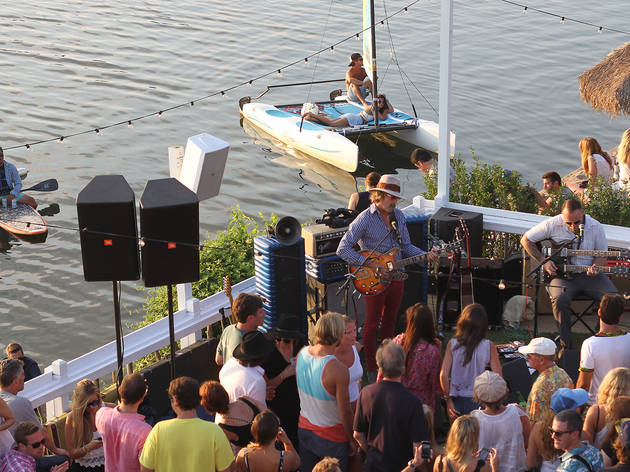 Photograph: Courtesy Paul Burke Jr
2. The Surf Lodge, Montauk
Every weekend from Memorial Day through Labor Day, this trendy Montauk motel becomes the destination for bands worth driving three hours to see in concert. The annual free concert series is a huge hit both among the surfing crowd and city beach tourists, so plan to get there early or, if you really want to see a band, book a room. 183 Edgemere St, Montauk, NY (631-483-5037, thesurflodge.com)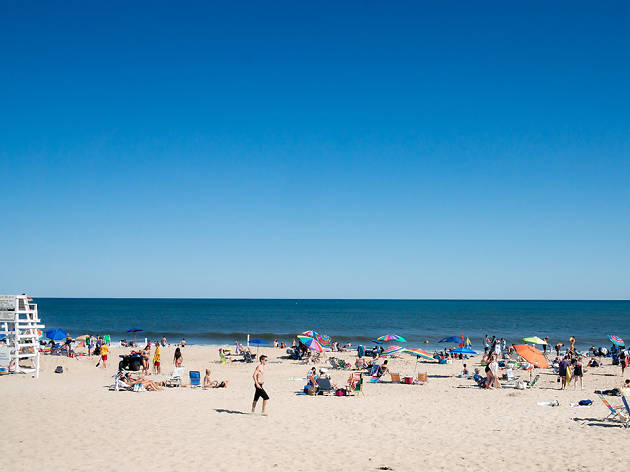 Photograph: Courtesy CC/Flickr/cgc76
3. Main Beach, East Hampton
Regularly topping lists as one of the best beaches in America, including "Dr. Beach's" (the self-given title of Dr. Stephen Leatherman) in 2013, the pristine white sand beaches are a favorite among Gotham's elite. A hefty parking fee deters some visitors, but the litter-free oasis with its nearby concession stands—and rare chances to spot a celebrity willing to forgo the private beaches to tan near lesser mortals—makes it worth paying the price (bicycling to the sand). End of Ocean Ave off Montauk Hwy.
Photograph: Flickr/CC/cgc76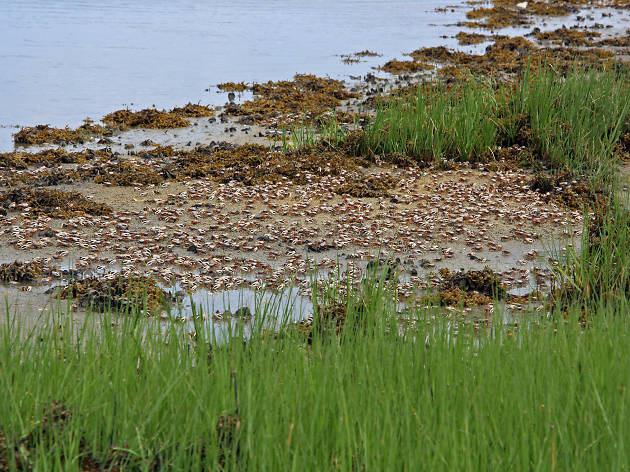 Photograph: Courtesy CC/Flickr/U.S. Fish and Wildlife Service Northeast Region
4. Elizabeth A. Morton National Wildlife Refuge, Sag Harbor
While it may be tempting to feed the animals at the 186-acre refuge—the chipmunks, chickadees, and other critters are not afraid to walk up and say hello to visitors—it's important to keep hands (and food) to yourself. The less than 2-mile trail takes hikers past ponds, salt marshes, beaches and grasslands, all of which serve as natural habitats for a wide variety of feathered and furry friends away from the rest of the Hamptons' hubbub. 784 Noyac Rd (631-286-0485).
Photograph: Flickr/CC/U.S. Fish and Wildlife Service Northeast Region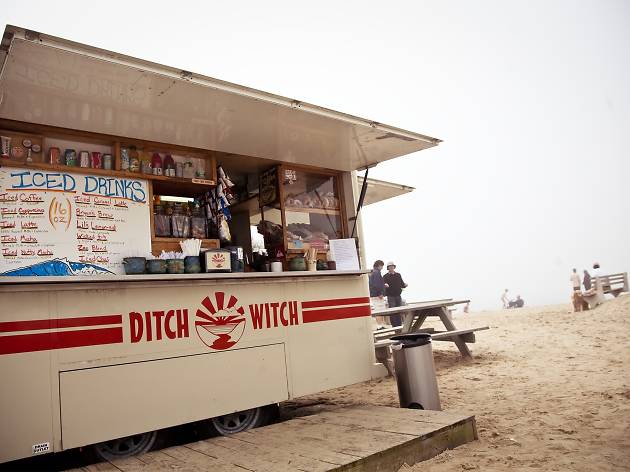 Photograph: Grant Monahan
Hang ten at one of the best surfing spots in all of Long Island. The waves hitting the Montauk shore here are gentle enough for beginners while still being large enough for veteran longboarders. If you wipe out too many times, there's no shame in quitting the sea early for a bite to eat at the local favorite Ditch Witch, a takeout truck offering sandwiches and quesadillas. Off Ditch Plains Rd.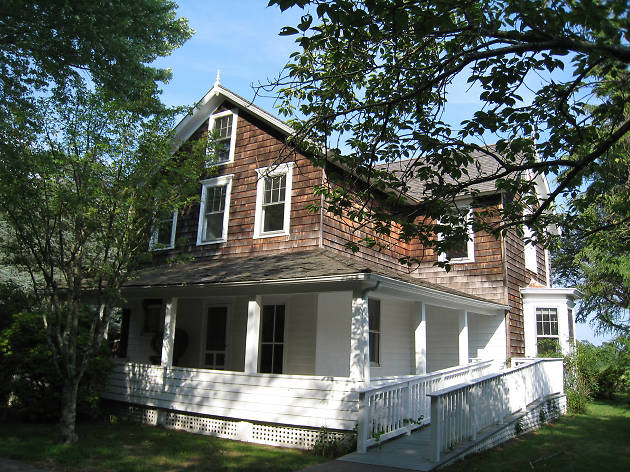 Photograph: Courtesy CC/Flickr/J. Zay
6. Pollock-Krasner House and Studio, East Hampton
In the 1940's, with a loan from noted art collector Peggy Guggenheim, renowned Abstract Expressionist painter Jackson Pollack and his wife, artist Lee Krasner, purchased their East Hampton home. Now a museum, visitors can see how the couple lived, with much of the original furnishings still in place, and how they worked in the small barn-turned-studio also on the property. Admission is $5 from 1-5pm (Thurs-Sat), or, to learn more about these American luminaries, visitors can reserve a one-hour guided tour ($10). 830 Spring Firehouse Rd (631-324-4929, pkhouse.org)
Photograph: Flickr/CC/J. Zay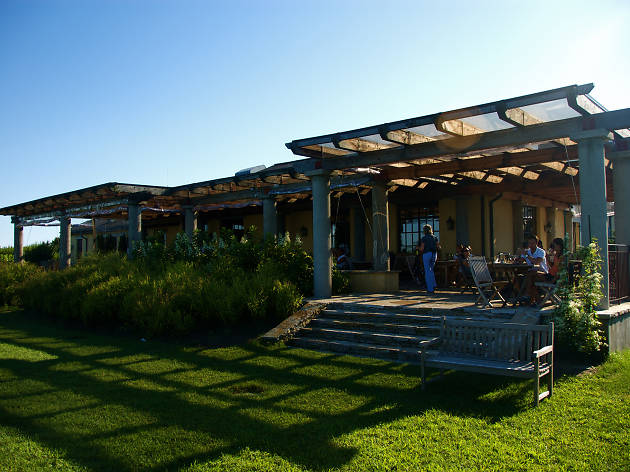 Photograph: Courtesy CC/Flickr/Kilgub
7. Wölffer Estate Vineyard, Sagaponack
Feeling thirsty? Drink like a true Hamptonite by sipping rosé at this gorgeous 55-acre vineyard located just a short drive away from the beach. The modern-meets-rustic tasting room is open daily, year-round and serves flights containing four wines. Before pairing your vino with cheese and charcuterie plates, take a tour of the lush fields and winery to learn the rich history of the attraction. Here's a fun fact: The land was originally a potato farm. 3312 Montauk Highway, Sagaponack, NY (631-537-4771, wolffer.com)
Photograph: Flickr/CC/Kilgub
Photograph: Courtesy Montauk Brewing Company
8. Montauk Brewing Co., Montauk
Beer lovers, unite! If you're not a fan of rosé, wet your whistle with a colorful can of Montauk-brewed ale. (We're huge fans of the Watermelon version.) Hit the taproom for a tasting ($12 for six beers) and if you're interested in a brewery tour, the spot doesn't give walk-throughs. But if you're really curious, ask the kind gents at the bar to give you a peek! 62 South Erie, Avenue (631-668-8471, montaukbrewingco.com)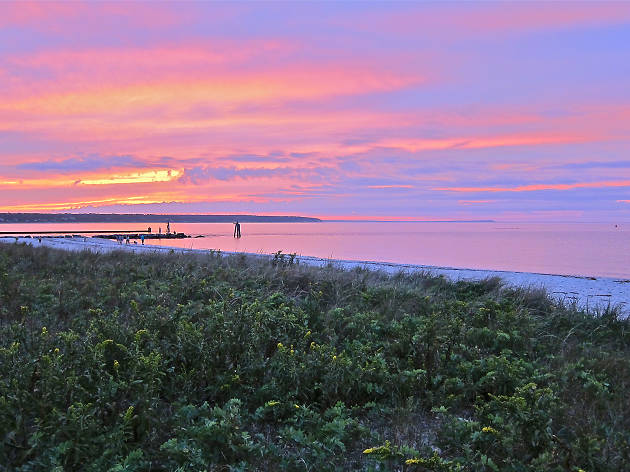 Photograph: Courtesy CC/Flickr/Rick Derevan
9. LongHouse Reserve, East Hampton
If you're tired of the beach and searching for greener pastures, LongHouse Reserve is home to a beautiful 16-acre garden and sculpture park located in East Hampton, NY. Ponder peacefully in front of Peter's Pond and peep at the water lilies and lotus plants. (You might just spot a few wildlife pals such as Mr. Bullfrog and Mrs. Turtle.) Get your camera ready when you tour the vibrant Red Garden designed by the reserve's founder, Jack Lenor Larsen. And if you fancy a game of chess, check out Yoko Ono's "Play It By Trust" sculpture—a giant chess board featuring all-white playing pieces. 133 Hands Creek Road (631-329-3568, longhouse.org); $10.
Photograph: Flickr/CC/Rick Derevan
Explore more of the Hamptons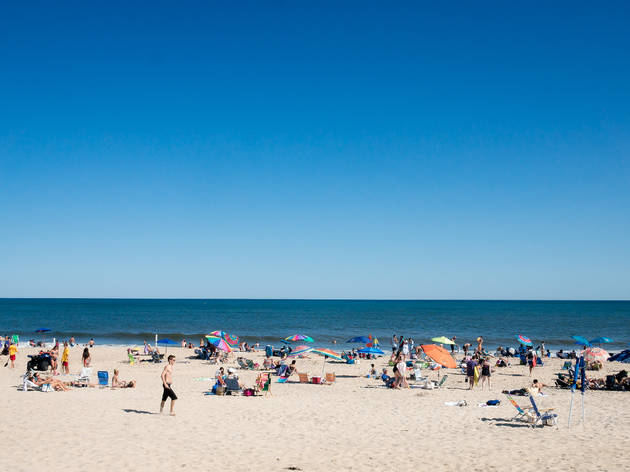 Photograph: Courtesy CC/Flickr/Cgc76
The Hamptons and Montauk have a reputation as the land reserved for the rich and pretentious. Well, forget what you heard!