Brooklyn Brothers Beat the Best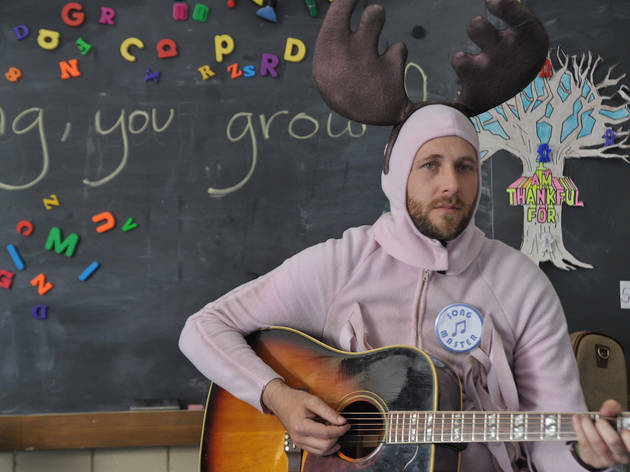 Interested in a quirky musical comedy? This lo-fi lark from writer, director, composer and actor Ryan O'Nan offers sub–Flight of the Conchords bickering between struggling songwriter Alex (O'Nan) and his eccentric friend Jim (Michael Weston), a toy-instrument collector. The two form a band—the Brooklyn Brothers—and go on tour, with their irritating blend of Casio backbeats and self-pity somehow attracting the attention of a cute booking agent named Cassidy (Arielle Kebbell). Despite her job and their lack of prospects, Cassidy joins their cross-country mopefest, but she has the fatal flaw of being a woman in the film's hipster patriarchy, thus disrupting the adolescent intimacy of Alex and Jim's bro union.
A dispiriting collection of indie clichés, Brooklyn Brothers Beat the Best is as fond of recycling well-worn conceits as any moneygrubbing Hollywood franchise. (Jim's cursing grandfather and the duo's road trip are more than a little reminiscent of Little Miss Sunshine.) The monotony is broken up momentarily by entertainingly hammy cameos from Christopher McDonald and Wilmer Valderrama as cocky real-estate agents, but it's a brief respite; soon, we're back to the wacky family drama, with Alex's Bible Belt brother (Andrew McCarthy) scratching his head over his sibling's pseudo-boho-hispter lifestyle. Offering little more than flat karaoke versions of Sundance-style hits, this is strictly an amateur-hour affair.
Follow R. Emmet Swenney on Twitter: @r_emmet
Release details
Cast and crew