Attractions
Your guide to the best attractions and activities in LA, including theme parks, tourist sights and historic sites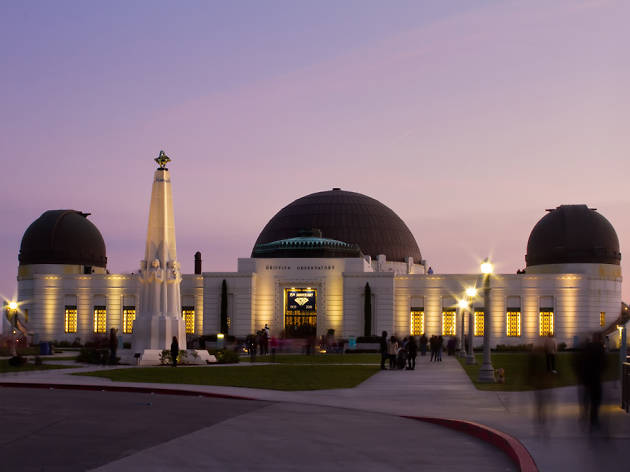 84 Los Angeles attractions for tourists and natives alike
Visit these essential Los Angeles attractions, whether you're a tourist in for the weekend or a native looking to explore
Read more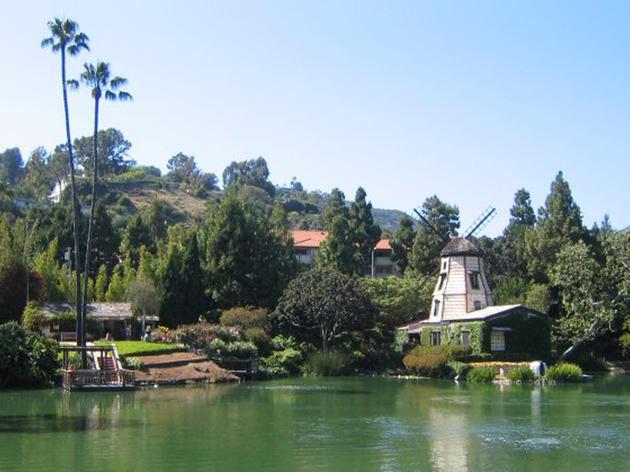 Free attractions in LA
Make a pit-stop at these free attractions in LA—from wallet-friendly cultural centers to iconic sites in the city.
Read more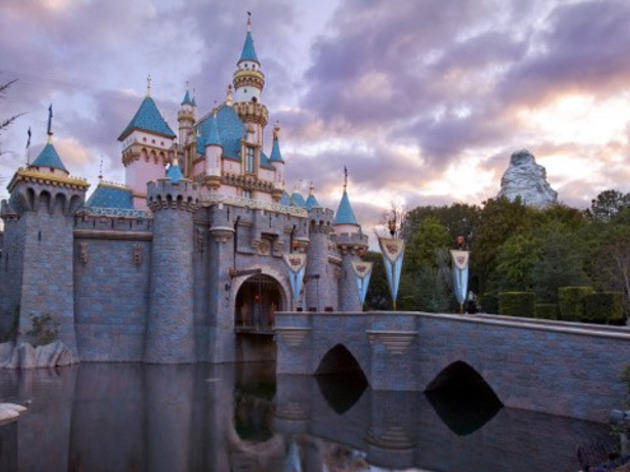 The 8 essential Disneyland tips
Whether you're a Disney parks veteran or a first timer, follow these eight tips to cut through the crowds and have a blast at Disneyland and California Adventure
Read more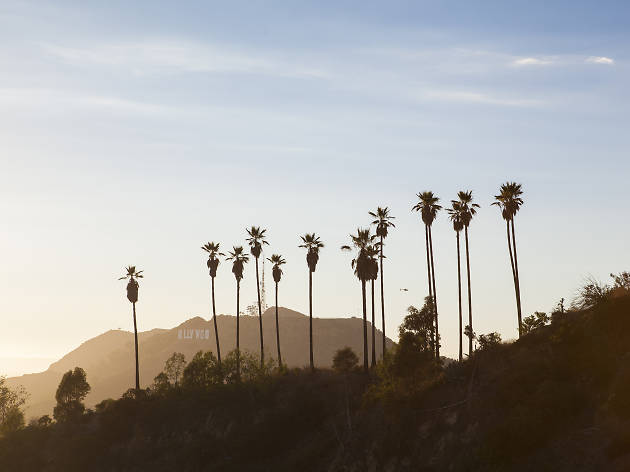 101 things to do in Los Angeles
Your essential guide to the best things to do in LA this season, from stair hikes to welding workshops and more
Read more
Best museums in LA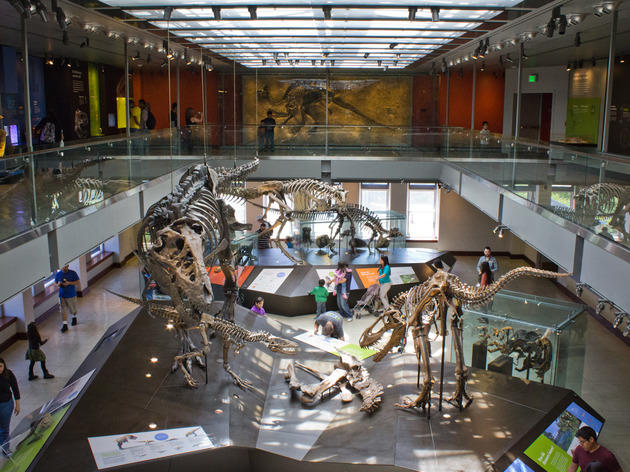 11 essential museums
Don't leave LA—whether you're a resident or a tourist—without seeing these truly great LA attractions.
Read more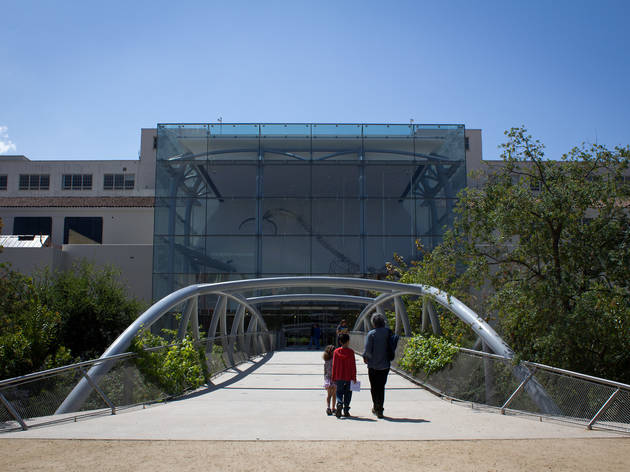 Natural History Museum
The NHM's original Beaux Arts structure was the first museum building in Los Angeles, opening with Exposition Park itself back in 1913. Its massive collection spans more than 35 million objects and specimens (not all of them are on display at any one time), making it second in size only to the Smithsonian's. It's an immense place, so it's well worth planning your visit. Those with only a little time to spare should head directly to the truly dazzling collections in the Gem & Mineral Hall, where the exhibits include a 4,644-carat topaz, a 2,200-carat opal sphere and a quartz crystal ball which, with a diameter of 10.9 in and a weight of 65lb, is one of the biggest on earth. A six-year, $135-million program of renovations wrapped up in 2013, including the addition of 108,000 square feet of indoor space. The Otis Booth Pavilion now welcomes visitors into the museum from the north with a six-story light-filled glass entrance, featuring a stunning, 63-foot-long fin whale skeleton. Twelve new galleries and five exhibits have opened, including "Becoming L.A.: Stories of Nature and Culture," which examines the Los Angeles region's history from Native Americans to the Catholic missions, the Industrial Revolution and the World Wars, to the present day. Outdoors, the Nature Gardens features 3.5-acre urban wilderness with a pond, dry creek bed, beautiful landscaping and other features that attract local critters. The Nature Lab features interactive multimedia and live animal habitats, t
Read more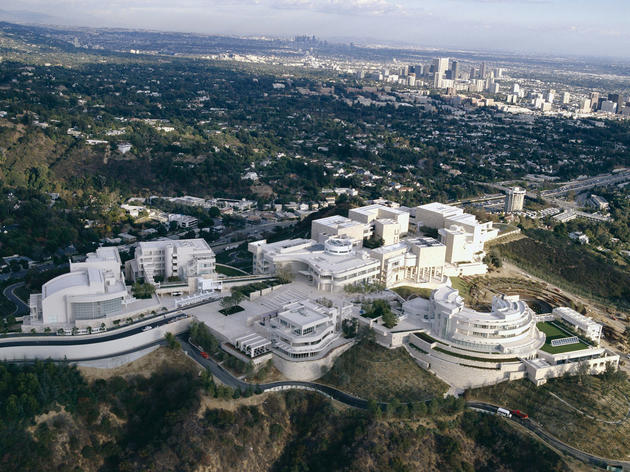 Getty Center
Recommended: Getty Center to-go guide Los Angeles's hilltop acropolis was conceived as a home for the hitherto disparate entities of the J. Paul Getty Trust, but that's the only straightforward thing about it. Architect Richard Meier was hired to build the museum in 1984, but it took 13 years, several additional designers (to work on the interior and the landscaping) and $1 billion to complete. The end result is a remarkable complex of travertine and white metal-clad pavilions that resembles a kind of monastic retreat designed for James Bond. Its relative inaccessibility is more than compensated for by the panoramic views, from the hills and the ocean in the west all the way around to Downtown in the east.Once you've parked at the bottom and taken the electric tram ride up the hill, one thing becomes apparent: it's a big place. To the west of the plaza is a café, a restaurant and the circular Research Institute, which houses one of the world's largest art and architecture libraries, and a roster of public exhibits. Beyond it is the Central Garden, designed by Robert Irwin. North are the other institutes (some off-limits to the public) and the Harold M Williams Auditorium, where talks and symposia alternate with concerts and film screenings. And to the south, up a grand Spanish Steps-style stairway, is the museum lobby, an airy, luminous rotunda that opens to a fountain-filled courtyard surrounded by six pavilions housing the permanent collection and often-excellent temporary
Read more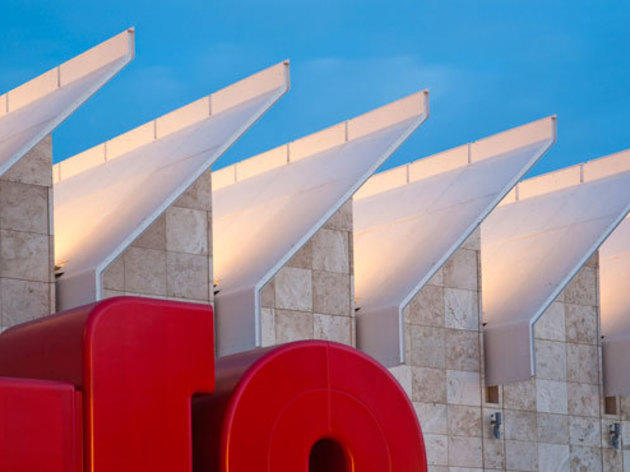 Los Angeles County Museum of Art (LACMA)
Recommended: See Top 10 works at LACMA While LACMA's collections have long been the most impressive in the city, the 20-acre complex of buildings in which they've been housed has been quite the reverse. A bewildering jumble of architectural styles blighted further still by abysmally poor signage, they never really did the artworks justice. At last, though, things have improved. Funding difficulties and public outrage forced the museum to abandon Rem Koolhaas's original plans to rebuild almost the entire complex from scratch in 2002. However, Renzo Piano's subsequent blueprint for a less dramatic and less expensive redevelopment of the museum did get the go-ahead. The aptly named Transformation is still a work in progress, but the museum is already a lot more visitor-friendly (attendance increased from 600,000 in 2005 to nearly 1,000,000 in 2011). It all starts with the entrance: the BP Grand Entrance Pavilion gives the museum a proper focal point. The entrance includes the installation of Chris Burden's Urban Light, a piece made up of 202 cast-iron street lamps gathered from around LA, restored to working order.The Broad Contemporary Art Museum (widely known as BCAM), funded by LA philanthropists Eli and Edythe Broad, is home to a dazzling selection of modern work. Spread over three floors, the selection of pieces on display is strong on American artists—there's a very impressive Richard Serra piece on the first floor; Cindy Sherman and Jenny Holzer are among the artists r
Read more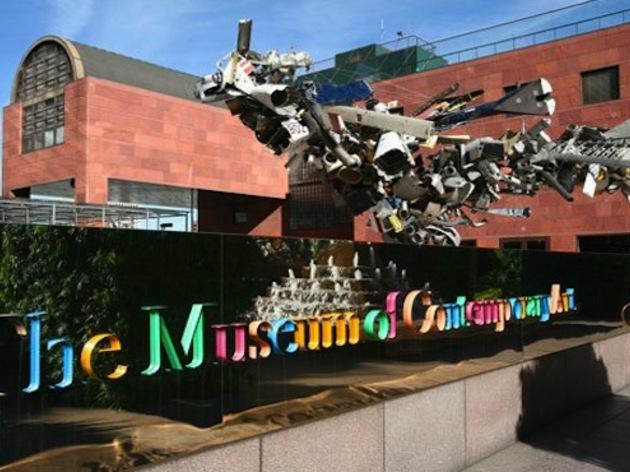 MOCA Grand Ave
The main branch of LA's Museum of Contemporary Art (MOCA) houses thousands of artworks crafted from 1940 until now. Spend half an hour or an entire afternoon absorbing contemporary pieces from lesser known artists, punctuated by sightings of Mark Rothko and Jackson Pollock works. For just $12 ($7 students and seniors), you can have your run of the place, including a free audio tour and access to outdoor installations. If you plan your visit for a Thursday night between 5pm and 8pm, admission to MOCA Grand Ave is on the house.
Read more
See more museums