The Mortal Instruments: City of Bones: movie review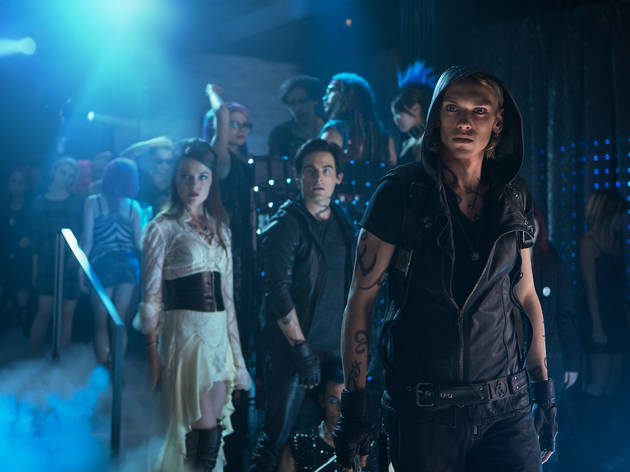 Before penning her successful young-adult fantasy saga, author Cassandra Clare was one of the Internet's leading Harry Potter fan-fiction writers. This movie adaptation of her first tome, City of Bones, is faithful to that lineage, the filmmakers cutting and pasting from Clare's nods to J.K. Rowling's series with all the grace of a first-grader's collage. Hogwarts is now "The Institute," a demon-hunting school smack-dab in the middle of Manhattan, hidden from human eyes on another plane of existence. Jace (Jamie Campbell Bower) is the Harry surrogate, a "Shadowhunter" who casts runes, slays demons and is revered by his fellow warriors for always saving the day. There's a Dumbledore, there's a Voldemort, there's a magical MacGuffin that our heroes must track down, but it's a soulless attempt to re-create the Potter magic.
Mortal Instruments' greatest asset—and its only twist on the formula—is Lily Collins. After nameless, motiveless thugs kidnap her mother, her character, Clary, stumbles into the arms of the hunky hero and discovers her own Shadowhunter bloodline. Collins is routinely sidelined by a script loaded with Stargate-, Total Recall– and Star Wars–inspired tangents, but when the plot simmers down, the starlet displays blockbuster-worthy charm and agility. If only the fantasy surrounding her made a lick of sense. Here, the Muggle types are known as the "Mundane." An apt label for a wanna-be franchise with plenty of sheen and nothing to say.
Follow Matt Patches on Twitter: @misterpatches
Release details
| | |
| --- | --- |
| Rated: | PG-13 |
| Release date: | Wednesday August 21 2013 |
| Duration: | 130 mins |
Cast and crew
Director:
Harald Zwart
Cast:
Lily Collins
Jamie Campbell Bower
Kevin Durand