The best hotels in Palm Springs
Check out these 10 top-notch hotels in Palm Springs for a relaxing (or party-filled) weekend getaway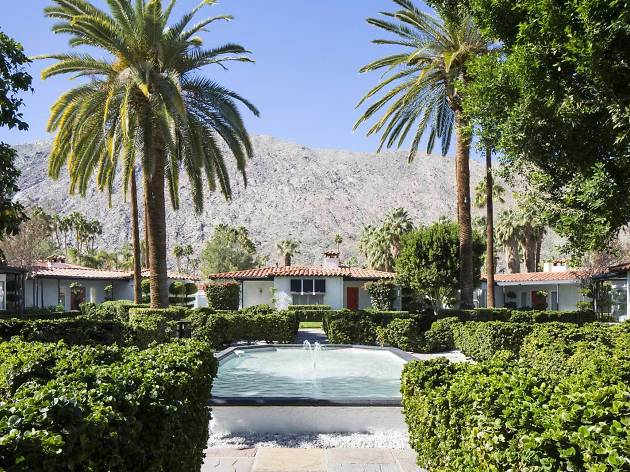 Kooky Palm Springs has stepped up its hotel game lately, and the offerings run the gamut from intimate and rustic to more lavish villas fitted out with five-star amenities. What remains consistent, though, is the town's entrancing "desert modernism" aesthetic and discreet vibe; you're just as likely to catch a crew of European retirees scouting the famous Architecture and Design Center as a Hollywood A-lister lounging by the pool. And speaking of which, you won't find a single property on our list that doesn't have one—with the dazzling sun overhead and mountain views all around, spending time poolside is practically a requirement for travelers who make their way out to this colorful, spirited town, whether you're making the trip for Coachella or are just looking for an easy weekend getaway.
Top hotels in Palm Springs
Going to Coachella?
Once you stock your wardrobe up with festival garb, head to one of these summer music festivals.
Read more