FYF 2013 lineup: Saturday bands (slide show)
Check out all the bands playing Saturday sets on August 24 at FYF 2013.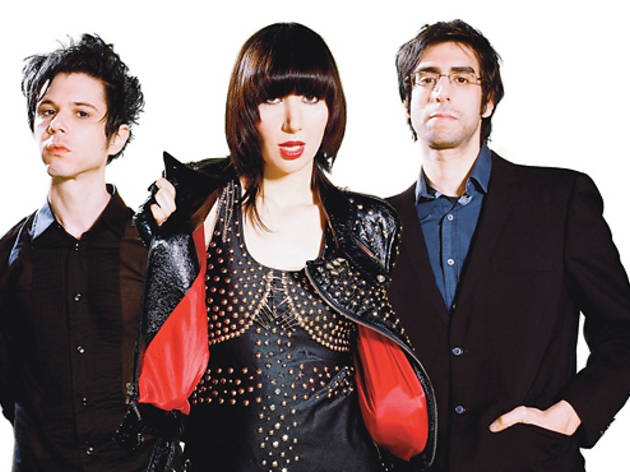 1/29
Yeah Yeah Yeahs Origin: New York, NY Powder keg frontwoman Karen O and New York's favorite art-punk alt-poppers headline this year's FYF after the April release of Mosquito, their first formal LP since 2009's It's Blitz! Amongst their hefty stable of hits, expect to hear a few new ones, including Mosquito's gospel-tinged first single, "Sacrilege." Yeah Yeah Yeahs are never less than spectacular live, so stake out your spot near the stage for the band's first FYF appearance.  Download Mosquito on Amazon Download It's Blitz! on Amazon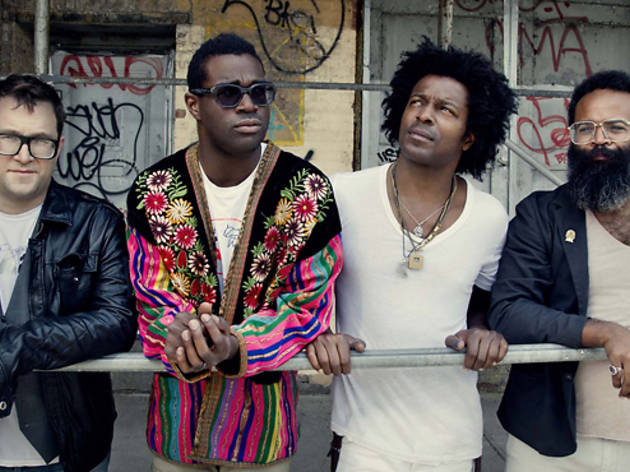 2/29
Photograph: Victoria Will
TV On the Radio Origin: Brooklyn, NY Brooklyn-based genre-busters TVOTR, a hugely influential band from the indie underground, headline FYF this year. They haven't released a new album since 2011's Nine Types of Light, shorty after which the band's bassist, Gerard Smith, lost his life to lung cancer. The band has since reformed, and Friday's performance will be one of their first live sets since reemerging.  Download Return to Cookie Mountain on Amazon Download Nine Types of Light on Amazon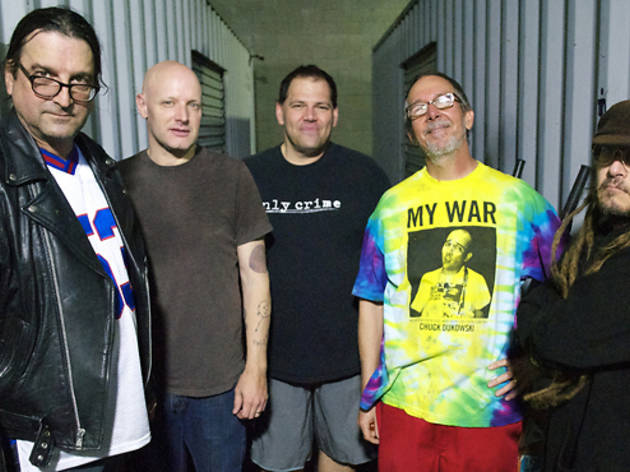 3/29
Photograph: Courtesy Biz 3
Flag Origin: Hermosa Beach, CA So, the reincarnation of Black Flag is happening not once, but twice. There's Black Flag, led by guitarist and chief songwriter Greg Ginn and frontman number two Ron Reyes. There's also FLAG, led by original frontman and hardcore icon Keith Morris, bassist Chuck Dukowski, former vocalist/rhythm guitarist Dez Cadena, and one-time drummer Bill Stevenson. Luckily for FYF-goers, FLAG seems a little more legit to us (even if we might be biased by the inclusion of the Descendants' Stephen Egerton).  Download Damaged [Explicit] on Amazon Download Slip It in on Amazon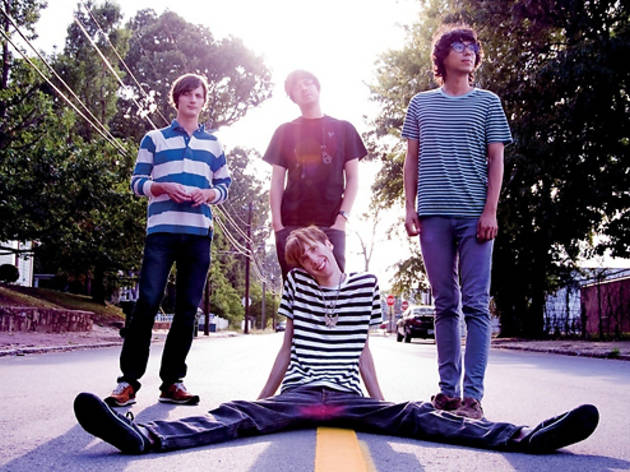 4/29
Deerhunter Origin: Atlanta, GA After the sad and dreamy Halcyon Digest, Deerhunter followed this year with the scuzzier, fuzzier Monomania. With a track called "Leather Jacket II" slathered in distortion, Bradford Cox is in a more rock & roll mood on the group's sixth album—not that the singer ever lacked punk gravitas. Onstage, Cox can be belligerent and mercurial. He has the fight-or-flight of a guy who's been through a life of catching shit—for being thin, for his sexuality, for wearing skirts—which is what grants his music sincerity and power. He's one of the few frontmen who can effectively pull off sounding like a wan, wounded poet and like a 17-foot god bully. The Atlantans can easily slip into epic psychedelic motorik during shows, but the new record is little more nuggety and off-the-cuff. Shucks, the doo-woppy "Sleepwalking" and "Dream Captain" could find a home inside a table-top jukebox in a retro malt shop. That skirt could have a poodle on it.  Download Monomania on Amazon Download Halcyon Digest on Amazon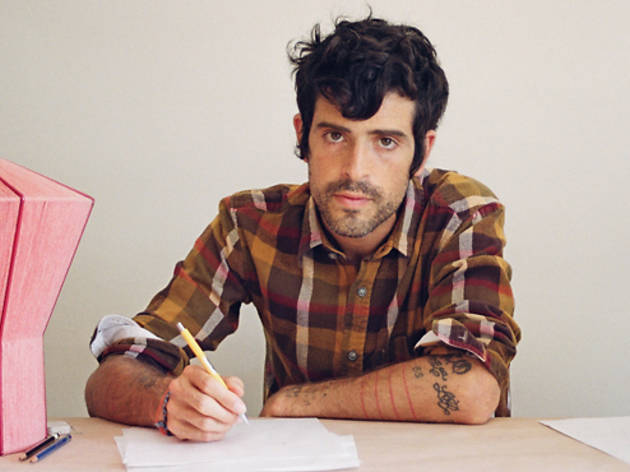 5/29
Devendra Banhart Origin: New York, NY Banhart has just moved back to New York after a stint in California, but apparently he just can't stay away. A decade since his first album, Devendra Banhart is no less wonderful and no less weird; the irresistible lead single from Banhart's new album, Mala, is inspired by Hildegard von Bingen, the 12th-century nun, mystic and composer—hopefully we'll hear it during his Friday set.  Download Mala on Amazon Download Rejoicing in the Hands on Amazon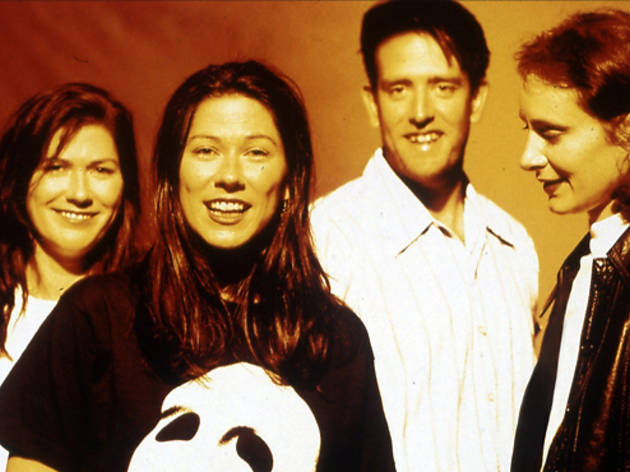 6/29
The Breeders Origin: Boston, MA For those inclined to moan about getting old any time a cherished indie-rock album reaches a milestone, be forewarned that Last Splash, the breakthrough LP for (then) ex-Pixie Kim Deal and her spin-off band, the Breeders, turns 20 this year. Even so, a brief preview video shot during a rehearsal proves that the reunited lineup of Kim and Kelley Deal, Josephine Wiggs and Jim MacPherson still rocks out with insouciantly punky cool. Look forward to fuzzy guitars, funky basslines, offbeat girl-girl vocals. This will be a cracker.  Download Last Splash on Amazon Download Pod on Amazon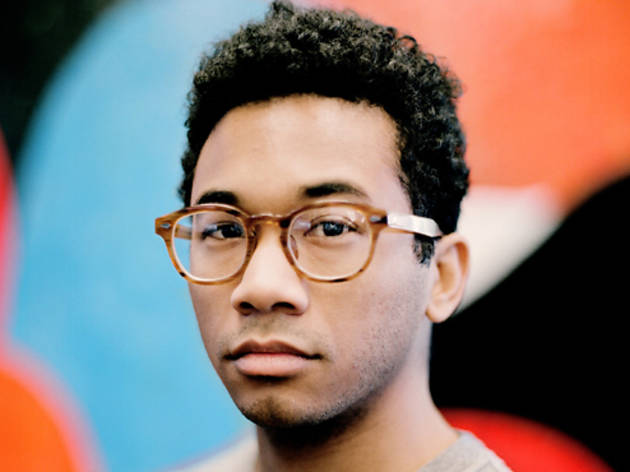 7/29
Photograph: Patrick Jeffords
Toro y Moi Origin: Columbia, SC Toro's '80s-flavored synth-pop once sounded like it was coming from a ghetto blaster submerged in a murky lake (surprisingly, a good thing). Despite an upgrade in production values, the pleasantly dreamy vibe remains. Catch the young, 26-year-old Toro (Chazwick Bradley Bundick by birth) during his Friday set.  Download Anything In Return on Amazon Download Underneath the Pine on Amazon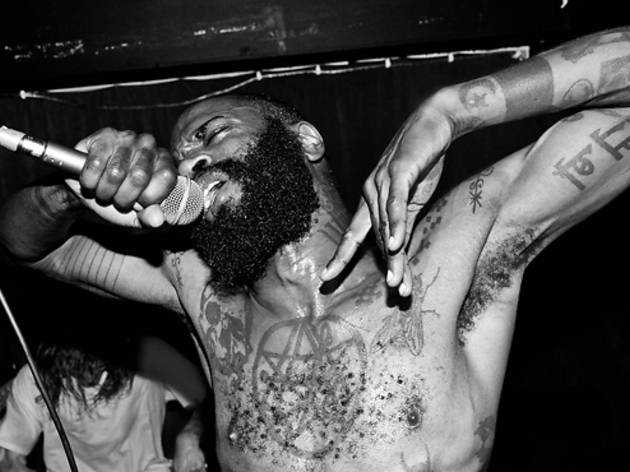 8/29
Photograph: Jonathan Magowan
Death Grips Origin: Sacramento, CA Sacramento outfit Death Grips deliver half-barked, half-rapped vocals mixed with doomy metal and aggro electronic backdrops. The noise-rap provocateurs' tendency to stick it to The Man resulted in the band being dropped by their label last year after they self-released their second album, No Love Deep Web, on Soundcloud. Drummer Zach Hill is reportedly writing and directing a feature film this year, and Death Grips will be involved with the soundtrack, so keep your ears out for score-worthy tunes during their Friday set.  Download The Money Store [Explicit] on Amazon Download "Guillotine" on Amazon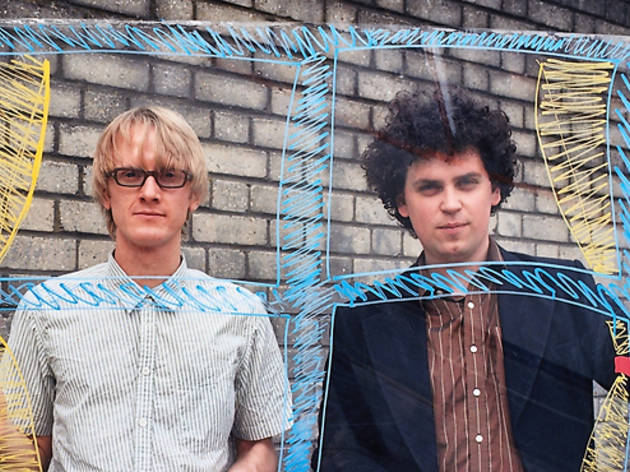 9/29
Simian Mobile Disco Origin: London, England DJ duo SMD, who have consistently turned out melodic product, willl rock the Friday crowd with a DJ set full of their usual acid-dashed electro panache. Listen for tunes from 2012's Unpatterns as well as the band's latest EP, last year's A Form of Change.  Download Unpatterns (Amazon MP3 Bonus Version) on Amazon Download A Form Of Change EP on Amazon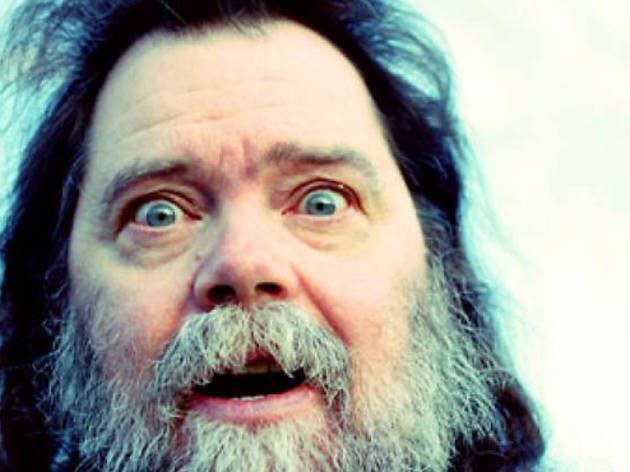 10/29
Roky Erickson Origin: Austin, TX Since he rose from the under-underground to became a festival fixture, Roky Erickson has seen his story told and retold. But it's certainly worth revisiting the fascinating tale of a '60s psychedelic leader from Texas whose 13th Floor Elevators celebrated and indulged in the kind of mind-expanding drug use that either revealed, caused or was perceived as mental illness. This led to Erickson's institutionalization, including shock therapy. A damaged Roky returned to the stage as a cult curiosity in the '70s and '80s, and his survivor's tale has been told on film and in books and every zine worth its Kinko's paper. A new development to report is that Erickson has grown musically: The acid-rock vet is now backed by an exceptional, youthful band that seems seriously committed to presenting the guitarist-singer at his best. In Roky's odd embrace, we get to appreciate both the childlike innocence and the creepy subtext of monsters, spacemen, cartoons and cowboys. This special weirdness is all the more weird and special in a room built for garage rock.  Download The Psychedelic Sounds of the 13th Floor Elevators on Amazon Download True Love Cast Out All Evil on Amazon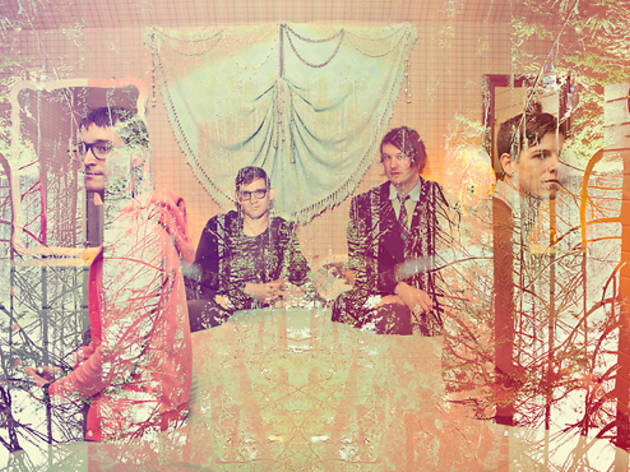 11/29
STRFKR Origin: Portland, OR The fun and experimental band STRFKR (also known as Starfucker—and for two brief and regrettable stints as PYRAMID, then Pyramiddd)—drips with youthful exuberance. Tonight the Portland crew plays behind a brand-new, third LP, Miracle Mile. Expect bouncy electropop galore.  Download Miracle Mile on Amazon Download Starfucker on Amazon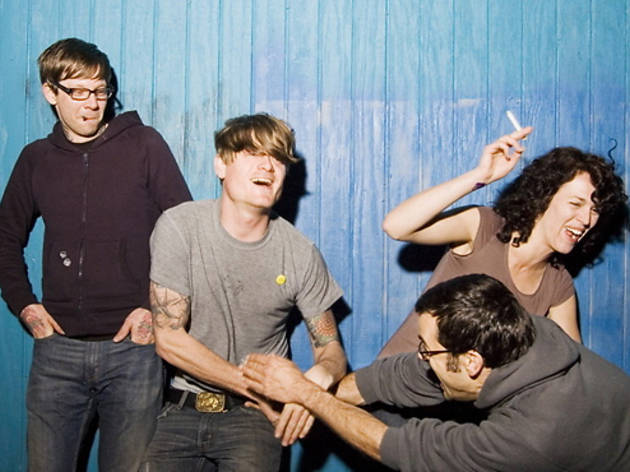 12/29
Thee Oh Sees Origin: San Francisco, CA The San Francisco-based pyschedelic garage rock act—known for their prolific album releases, energetic live shows and a strange visual aesthetic (think whimsical cartoons spliced with horror imagery)—heads south for FYF, where they're sure to weird everyone out (in a good way).  Download Floating Coffin on Amazon Download Warm Slime on Amazon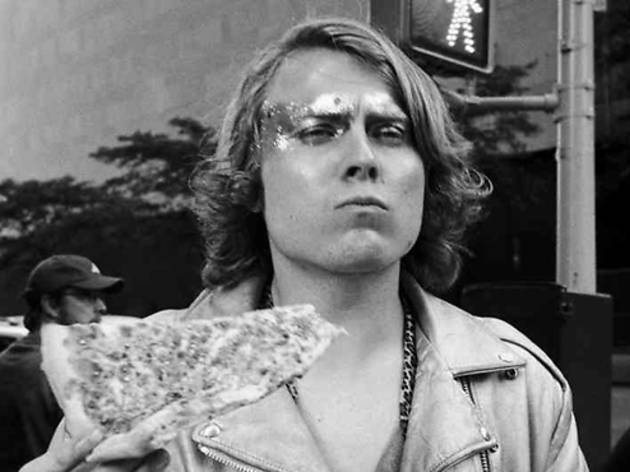 13/29
Photograph: Annabel Mehran
Ty Segall Origin: Laguna Beach, CA Unlike plenty of other artists today, Ty Segall knows how to keep his fans interested: He's got a new album out every few months and he tours relentlessly. Though it's all rock and roll, Segall's output ranges from pop-informed psych to '70s hard rock to fried garage rock. Segall doesn't always give encores, so keep your fingers crossed during his Saturday set.  Download Twins on Amazon Download Melted on Amazon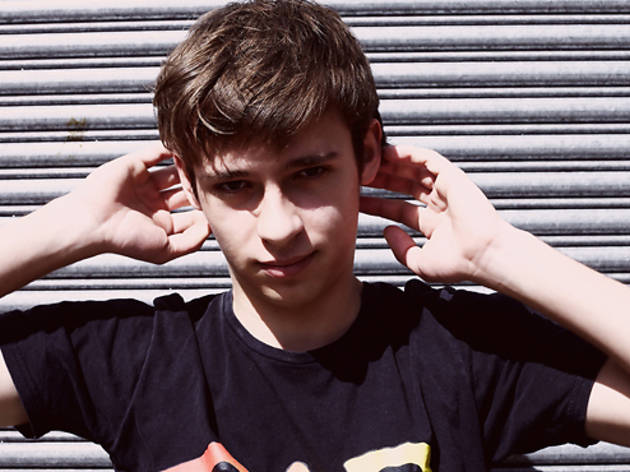 14/29
Photograph: Katie Kaars
Flume Origin: Sydney, Australia In less than 18 months, Flume (Harley Streten) has achieved superstar status in Australia. His self-titled debut album reached the top of Australia's iTunes chart and a festival line-up looks bare without his name. "I feel like I've played everywhere," says the 21-year-old producer. Luckily, FYF boasts him in its Saturday lineup.  Download Flume on Amazon Download Note to Self on Amazon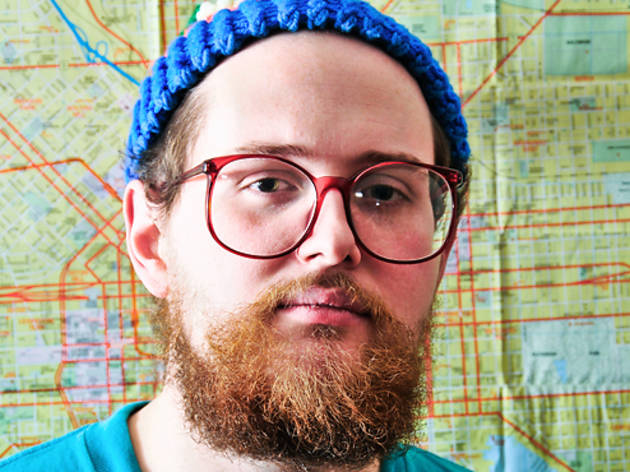 15/29
Photograph: Josh Sisk
Dan Deacon Origin: Baltimore, MD Baltimore's bespectacled, classically trained electro wunderkind Deacon – who's played tuba for Langhorne Slim and completed his graduate studies in electro-acoustic and computer music composition – airs the upbeat weirdtronica of his latest LP America (and his prolific indie-released back catalogue). He's an unlikely looking hipster, but Deacon's hell-for-leather enthusiasm is genuinely infectious and he sure knows how to work a crowd.  Download America on Amazon Download Bromst on Amazon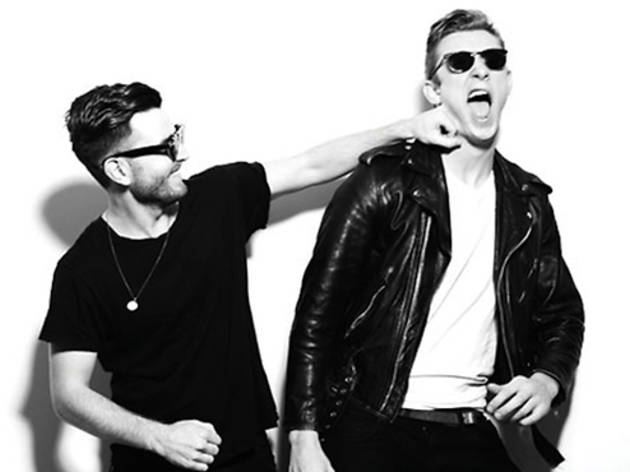 16/29
Bicep Origin: Belfast, Ireland Bicep—the Belfast-born duo of Matt McBriar, 25, and Andy Ferguson, 24—is one of the hottest names in the world right now. Their irresistibly jacking productions are burning up dancefloors. It's remarkable they only decided to make a career of DJing two years ago, but you'd never know hearing them live.  Download "Vision Of Love" on Amazon Download Stash Ep on Amazon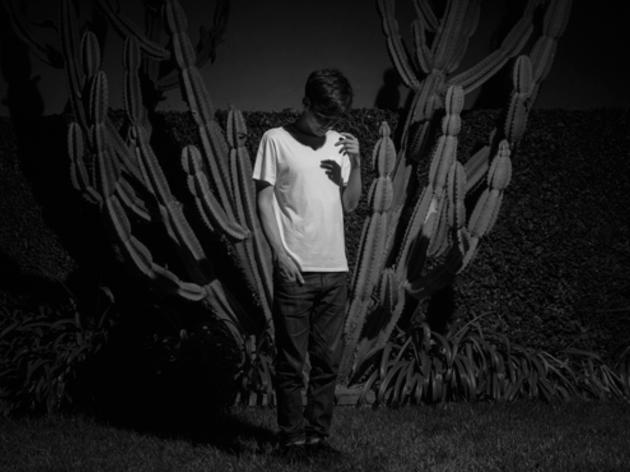 17/29
Photograph: Mikey Tnasuttimonkol
Nosaj Thing Origin: Los Angeles, CA Oddball electro mastermind Nosaj Thing performs a Saturday set at this year's FYF. The innovative producer makes sinister, glitchy, instrumental hip-hop that's as indebted to Warren G as it is to Flying Lotus, and he seems to have remixed everyone from Drake to Radiohead to Daedelus.  Download Drift on Amazon Download Home on Amazon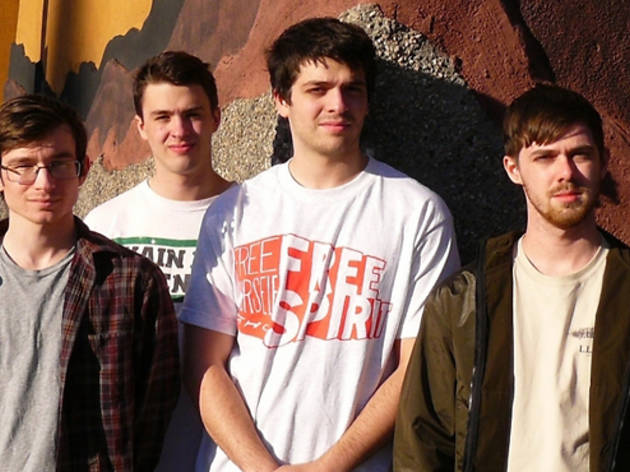 18/29
Title Fight Origin: Kingston, PA This American punk rock band, formed in 2003 in Kingston, Pennsylvania, plays melodic, emo-like music perfect for an outdoor fest (or an indoor heart-to-heart). Listen for tracks from their 2012 album, Floral Green, including their NPR hit "Sympathy" during their Saturday set.  Download Floral Green on Amazon Download Shed on Amazon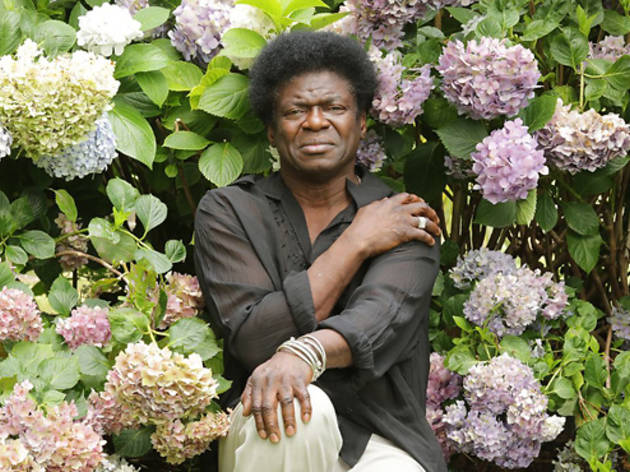 19/29
Charles Bradley & His Extraordinaires Origin: Gainesville, FL This Daptone Records-signed soul singer from Florida was born in 1948, and ploughs a '60s/'70s funk and soul furrow. A lost star from the era? Kind of – but his recording career only started in 2002, after decades of bad luck which included his first band all getting drafted to Vietnam.  Download No Time For Dreaming (Re-Issue) on Amazon Download Victim of Love on Amazon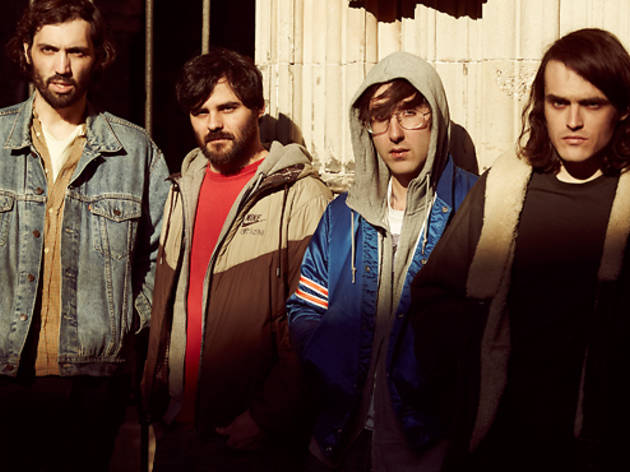 20/29
Delorean Origin: Zarautz, Spain This Spanish alternative dance band was formed in Zarautz, a Basque town. The quartet—who named the band after the iconic time machine—plays a mix of punk rock and electronic music, and have made remixes for the likes of The xx, Cold Cave, and Franz Ferdinand.  Download Subiza on Amazon Download Spirit on Amazon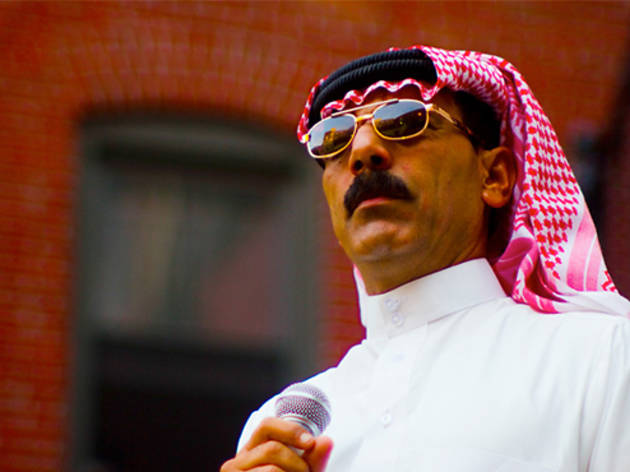 21/29
Omar Souleyman Origin: Ra's al-'Ayn, Syria Syrian star Omar Souleyman has fame that's been fueled by three Sublime Frequencies compilations, a hit YouTube video and a potent endorsement from Björk on NPR; his manic electronic take on the Syrian dabke is designed for manic dancing at weddings—or outdoor music fests.  Download Haflat Gharbia: The Western Concerts on Amazon Download Jazeera Nights: Folk & Pop Sounds of Syria on Amazon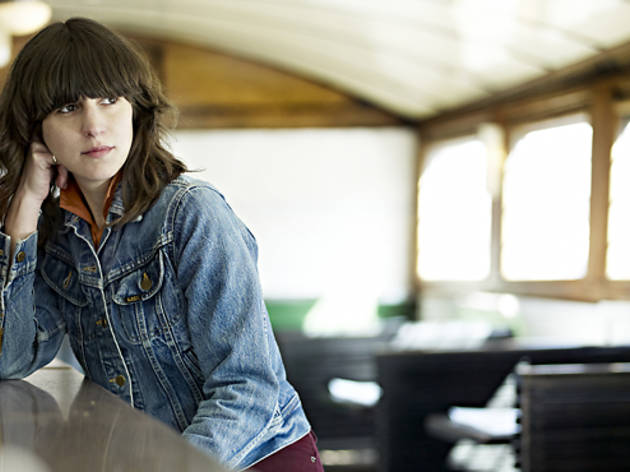 22/29
Eleanor Friedberger Origin: Oak Park, IL Touring behind a new sophomore LP Personal Record, Fiery Furnaces frontwoman Eleanor Friedberger (who ditched her older brother, Matthew, to make her own way) will perform a Saturday set at this year's FYF. Fans of girl-group pop and whip-smart lyrics will find much to love in her deliciously catchy songs.  Download Personal Record on Amazon Download Last Summer on Amazon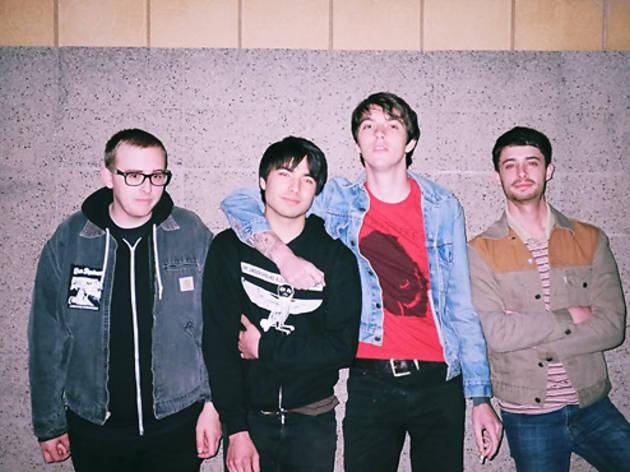 23/29
Joyce Manor Origin: Torrance, CA This Torrance pop punk rock band has been around since 2008, but they didn't release their self-titled, full-length debut until 2011. Their sophomore effort, Of All Things I Will Soon Grow Tired, came soon after in 2012. Hope to hear tracks off both, and keep your ears peeled for their fun cover of Bruce Woolley & the Camera Club's "Video Killed the Radio Star."  Download Of All Things I Will Soon Grow Tired on Amazon Download Collection on Amazon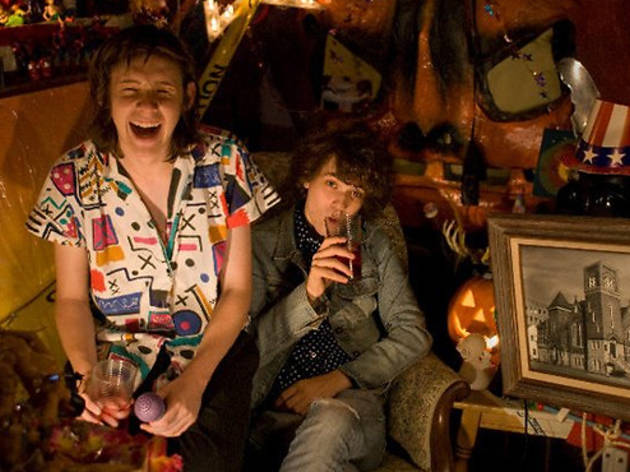 24/29
Foxygen Origin: Westlake Village, CA California (Westlake Village, to be exact) psych-pop duo Foxygen, which strikes us as a gentler, cuddlier version of MGMT (yep, that exists), plays FYF on Saturday in support of its hotly buzzed third LP, We Are the 21st Century Ambassadors of Peace & Magic.  Download We Are The 21st Century Ambassadors Of Peace & Magic [+digital booklet] on Amazon Download Take The Kids Off Broadway on Amazon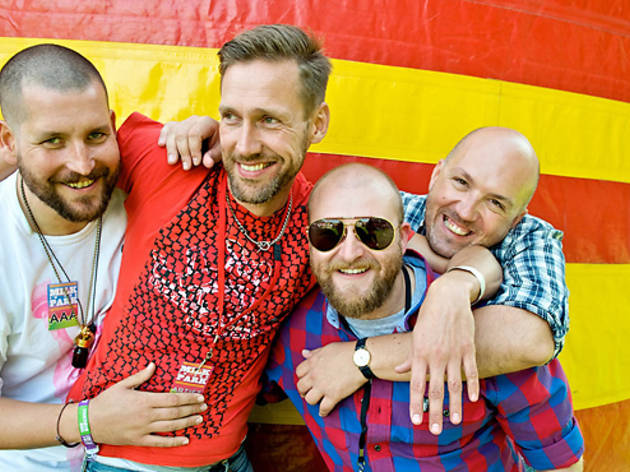 25/29
Horse Meat Disco Origin: London, England The disco daddies of Horse Meat Disco venture to SoCal all the way from their South London headquarters. They often attract a largely gay crowd, but the atmosphere is a hedonistic polysexual party, taking in the kind of party-starting house, wonky disco and thumping electro tunes that HMD are known for. These guys know how to host a mad one, so get on the dancefloor—err, lawn.  Download Horse Meat Disco III on Amazon Download Horse Meat Disco Volume 2 on Amazon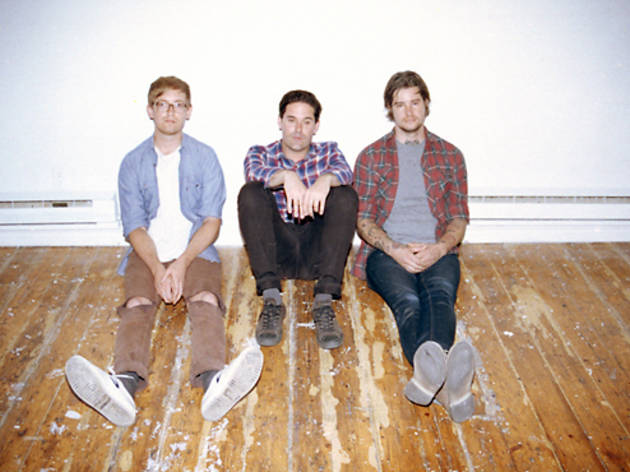 26/29
Photograph: © Colin Medley
Metz Origin: Toronto, Canada Hard-rocking Canadian noise-punks Metz pound their instruments within a fret of their lives, channeling the heavy legacy of their Sub Pop labelmates past and present: Mudhoney, Rapeman, No Age and even 'Bleach'-era Nirvana. The intense chugging of their down-tuned guitar storm is something to witness live, but avoid the front rows if you're precious about personal space: things should get pretty crazy.  Download Metz on Amazon Download Metz - Negative Space on Amazon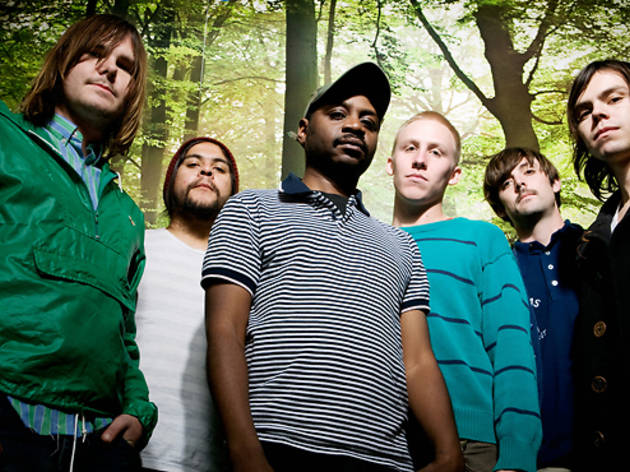 27/29
Crystal Antlers Origin: Long Beach, CA This terrific quintet from Long Beach play their blistering and wiggy '70s-style psych/stoner rock with prog overtones. This twins them with Comets On Fire, while marking out their differences via a punk affinity with Hüsker Dü and Nirvana. What we mean by this is basically, don't miss their Saturday set.  Download Two-Way Mirror on Amazon Download Tentacles on Amazon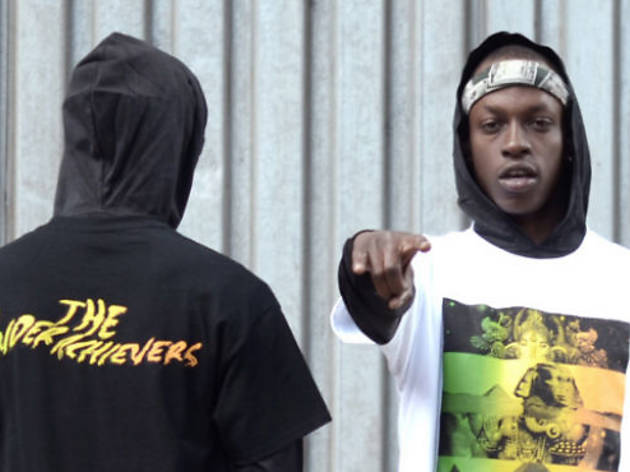 28/29
The Underachievers Origin: Brooklyn, NY The Underachievers—Issa Dash and AK—are a hip-hop duo from Flatbush Avenue, NY. They spit quick, and it's all enlightened. They created a buzz last year after releasing a YouTube video, "Herb Shuttles," that has since garnered over three million views. They've since signed with Flying Lotus and released their debut mixtape, Indigoism, ealier this year.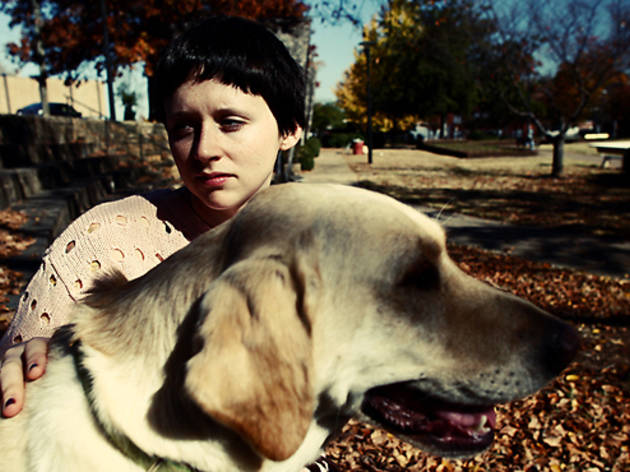 29/29
Photograph: © Ryan Russell
Waxahatchee Origin: Brooklyn, NY Waxahatchee, the new solo project by Katie Crutchfield (formerly of punk band P.S. Eliot) has so far put out two self-produced alt-rock albums that channel PJ Harvey, Cat Power and the less thrashy side of Hole. It's great stuff and is attracting plenty of (thoroughly deserved) hype.  Download Cerulean Salt on Amazon Download American Weekend on Amazon