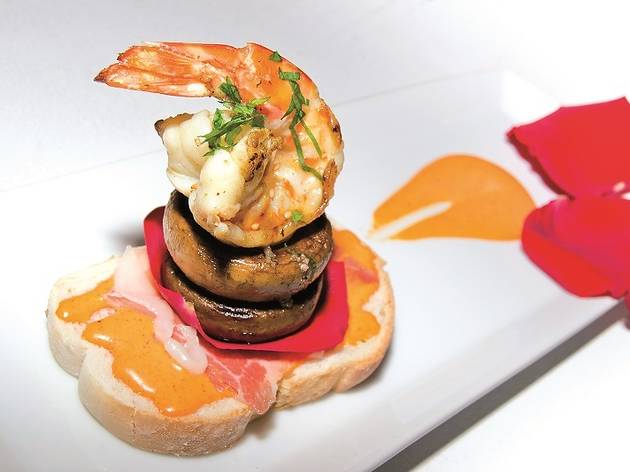 La Latina Pincho Week 2014
From May 29 to June 8, get a pincho and a beer for just €2.50 in the best bars in La Latina!
Tell your friends and make no other plans this week because from May 29 to June 8 the bars of La Latina will be part of a pinchos event so delicious you won't want to leave the neighbourhood until you've tried them all. The most popular spots in the Cava Baja, the Cava Alta and the squares in the area offer up their best culinary creations, both traditional and with a modern twist, to enjoy with a nice cold beer, for just €2.50!

In addition to filling your boots, you can vote for the best pincho and be entered in the drawing for a tablet, and you could win a dinner for two in Taberna Arzábal just by sharing a photo of your favourite pincho on the Gastronosfera Facebook page. Find out which of the 37 participating bars will win the prize for the best pincho, and the one that best pairs up with the Estrella Damm beer that accompanies each tasty morsel.