Tapapiés 2014: the best of the tapas
We choose our favourite tapas for you to try during Tapapiés, Madrid's multicultural tapas route featuring live music, Oct 16-26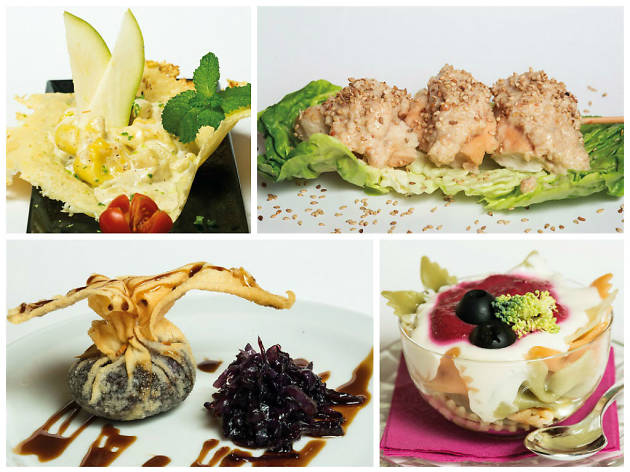 We've spent days labouring over the list of all the tapas on offer during Tapapiés 2014. Madrid's multicultural tapas route is back for another year full of gastronomic temptations that represent every continent on the planet. From Thai chicken to octopus carpaccio, including the traditional Spanish pickled anchovies, you'll find all these gastronomic delights and more for just €1 each, from October 16 to 26. Add a glass or small bottle of Estrella Damm for another euro, and once you've had your fill, get out into the squares and streets of Lavapiés to sing and dance along with the 60 free concerts organised for the occasion. Choosing from among 90 tapas hasn't been easy, but we finally narrowed it down and now present our favourites for you to be sure to sample.
Tapa: Mexican gazpacho with Oriental tuna tartare

Origin: Mexico-China

Ingredients: Chili, avocado, mango, tomato, cucumber, coriander, tuna, sesame oil and soya (suitable for vegetarians)
Read more
Tapa: Bonito (white tuna) marinated over tomato gelatine with basil and home-made cornbread

Origin: Basque Country

Ingredients: Corn flour, corn starch, sugar, coarse salt, soya...
Read more
Tapa: Pañuelo de Lavapiés

Origin: Lavapiés, Madrid

Ingredients: Crunchy pocket of 'morcilla' (black pudding) and scrambled egg, pine nuts and raisins
Read more
Tapa: Potato with red 'mojo' sauce con mojo rojo

Origin: Canary Islands

Ingredients: Boiled potato with a spicy 'mojo' sauce, oil, salt and oregano
Read more
Tapa: La Mallorquina

Origin: Spain-Italy

Ingredients: Canapé of crunchy bread with 'sobrasada' Mallorcan sausage, soft cheese, served with sun-dried tomato pesto and fresh basil
Read more