Women's fashion
The best shops in Madrid to find the latest in women's clothes and fashion accessories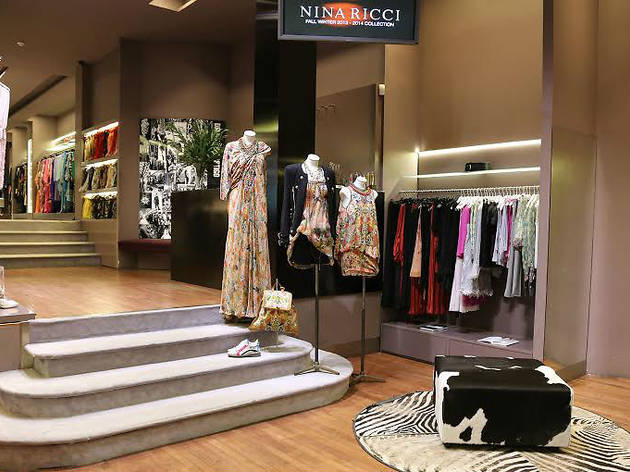 Skirts, dresses, shirts, jeans, T-shirts... whatever piece your wardrobe is screaming out for, you're sure to find it in the shops in Madrid. From large chains to small boutiques, Madrid's city centre is one of the largest shopping areas in Spain. Depending on your style and budget, you can look for that special garment in the modern Mercado de Fuencarral and shops in the Malasaña district, or hunt for you treasures in a top-brand shop in C/Serrano.

The Galician giant of the fashion world continues to dominate both the domestic and international markets. The key to its popularity lies in its ability (and speed) in taking the latest catwalk looks from the major designers and churning out reasonable quality near-replicas at popular prices.
Read more
Classic, simple, elegant, no-frills designs are the traits of this well-known Galician designer, who coined the slogan 'the wrinkle is beautiful', which went on to become the hallmark of his brand. On offer here are clothes for women and men, in natural fabrics, suited to city life, as well as shoes, accessories and jewellery creations designed by Domínguez himself with, as he states, the aim of helping you to 'be able to become who you are'.
Read more
The flagship Madrid branch of the Swedish chain. Its location in Gran Vía means it can get jammed with crowds that can put a cramp in an otherwise happy shopping day. While the clothes may lack quality, the rock-bottom prices do much to compensate. Don't miss the massive underwear floor and bargain beauty and hair accessories.
Read more
Purificación García is where Madrid's more mature, elegant woman heads when she wants something smart for the office. Well-cut and made with natural materials, the clothes are very well-priced for the quality.
Read more
This Catalan designer is famous for his funky patterned T-shirts, but has expanded the range to include creative and flattering dresses, skirts and coats. Custo sells in boutiques around the world and the brand has continued its expansion in Madrid with branches in Calle Mayor, Claudio Coello, Princesa and in Terminal 4 of Adolfo Suárez Madrid – Barajas Airport.
Read more
Original, colourful and extremely addictive. That's the clothing at Skünkfunk Fuencarral, one of those shops that's worth popping into when you're in the mood for something out of the ordinary offering of big brands. This Basque chain sells all types of trousers, coats, skirts, sweaters and accessories with a common denominator – the originality of its designs. Skünkfunk's main bugbear is that its wares don't come cheap.
Read more
In June 2011 Desigual opened the brand's largest shop, with 2,000 square metres on seven floors, in the very heart of Madrid, where C/Preciados meets Plaza Callao. Desigual has become a real hit with the club kids, and it's easy to see why: gorgeous shop assistants, pumping house music and affordable, quality club and streetwear for men and women.
Read more
A multitude of flowers, hearts and clouds, stars and colours – lots of colours – are hallmarks of the collections of Catalan designer Agatha Ruiz de la Prada, who has in this establishment one of her flagship shops. Imagination and a bold use of colour are apparent in her line of clothes, which are suitable for all ages, and in her accessories, including jewellery and beauty, home and stationery items.
Read more
This multi-brand shop exudes elegance and luxury and is one of the Vogue America '25 Top Shops in the World'. Surrounded by high-end boutiques and more than a few art galleries, this space has become a benchmark of fashion and luxury in the capital. You'll find clothes and accessories from Dolce & Gabbana, Lacroix, Gaultier and Valentino, among many other brands.
Read more
Show more