Big festivals and major events in Madrid: Spring
Find what's on the Madrid calendar of big festivals and major events in spring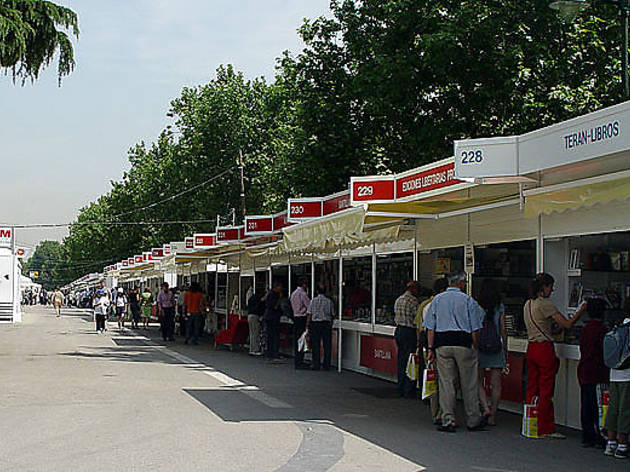 Where: Caja Mágica
When: May 2-11
Website: www.madrid-open.com

This ATP Masters 1000 tournament brings together the best men and women in the world of tennis. The competition takes place at the Caja Mágica, a cutting-edge facility that houses three clay courts with retractable roofs, so that up to three matches can be played simultaneously in case of rain. It's also a place where you'll see more sport brands than you can imagine, leveraging the event to set up their stands in the commercial area of the enclosure, with prize draws, contests, games, a bar area, and even the occasional concert. If you're a tennis fan, you'll be there.
Where: Pradera de San Isidro and various venues
When: May 15

The festivities in honour of Madrid's patron saint get under way every year on May 15, when the whole city is filled with 'chulapos' and 'chulapas' (Madrid locals in traditional dress), 'chotis' (a traditional dance), red carnations, and Spanish omelettes in the Pradera de San Isidro. During this week the capital organises loads of cultural activities throughout Madrid, but the tradition is to go to the Padrera park and stroll among the stalls, sip a beer or a few glasses of wine, and enjoy the beautiful weather that usually accompanies the festival. Important bullfights take place daily during the festival at the famous Las Ventas bullring.
Where: Parque del Retiro
When: May 30-Jun 14
Website: www.ferialibromadrid.com

For two weeks, the wide avenue normally used by cars that leads up to El Retiro is lined with stalls where booksellers offer their recommendations to the public in the hopes of making big sales. Locals and tourists alike flock to the book fair in search of the latest releases or an autograph from the writers on hand to sign copies of their works, often to long queues of fans. There are also interesting chats and workshops every year.
Where: Various venues
When: Jun 4-Jul 27
Web: www.phe.es

This international festival of photography and visual art fills Madrid's galleries for two months with dozens of exhibitions, lectures and workshops. This year's edition is dedicated to Spanish photography. Also, new for the next three editions, the programme will focus on different geographical areas rather than a specific topic. Workshops for children and youth are another major attraction of this event.
Where: Various venues
When: Jun 4-Jul 3

The 9th Suma Flamenca Festival brings 429 performances to Madrid featuring popular flamenco dancers and singers doing their thing in more than 20 venues. There are also film screenings, a dance contest, a youth singing contest, a flamenco dance course, and special programmes in different 'tablaos' like the Corral de la Morería, Casa Patas, Cardamomo, and Café de Chinitas, among many others. It's an attractive and authentic show for locals as well as visitors.
More to explore