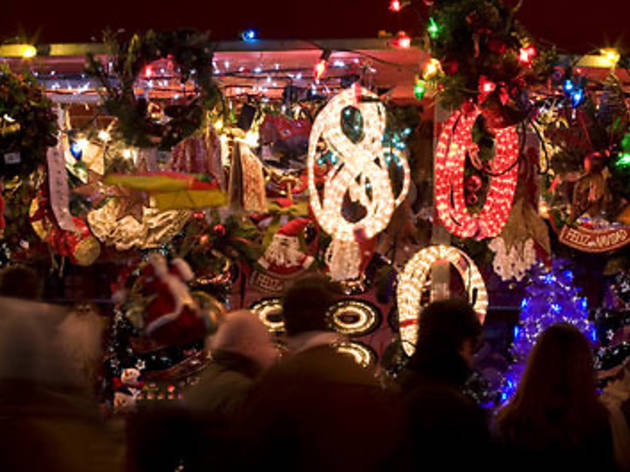 Big festivals and major events in Madrid: Winter
Find what's on the Madrid calendar of big festivals and major events in winter
Where: Various venues
When: On and around Dec 25

'Tis the season when everyone starts humming Christmas carols, coloured lights illuminate the city streets, and all the shops run out of wrapping paper. Christmas, loved and hated in equal measure, is one of the best times to visit Madrid. Ice rinks are set up in the city's squares, giant trees are adorned with ornaments, and stars twinkle all around. The atmosphere exudes joy, especially felt by children, who are already out of school on holiday.
Where: The streets of Madrid
When: Dec 31
Website: www.sansilvestrevallecana.com

As is tradition, Madrid ends the year with this popular 10K race that sees thousands of runners take to the streets. At half a century old, the San Silvestre is one of the biggest sporting events of the year, and open spots to participate are hotly contested. Though sometimes the route varies, it usually runs through the main streets of the capital on the evening of December 31. Nothing like running just over 6 miles before a night of debauchery to ring in the new year.
New Year's Eve & New Year's Day
Where: Puerta del Sol
When: Dec 31 & Jan 1

Another Madrid tradition is to send off the old year eating your 12 grapes for every chime of the clock at midnight (for good luck in the coming year) in the Puerta del Sol. But it's no easy task. From early afternoon, people and their grapes start trickling in to the square, and the festive spirit catches on, spreading to surrounding streets. Groups of friends in the party mood and wearing masks and other fancy dress eagerly await the 12 chimes that sound out from the clock at the central post office ('Casa de Correos'). The New Year is greeted with shouts, kisses, hugs and giant smiles, which the less adventurous can watch on TV from their cosy sofas.