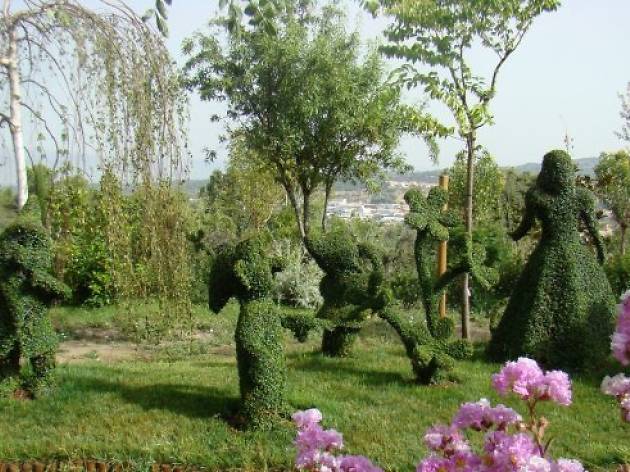 21 secret spots in Madrid
From a hidden beach in Malasaña to a statue paying tribute to the city's biggest rock fan, we uncover 21 hidden gems in Madrid
There are plenty of things to do in Madrid that you can find out about easily, but the city hides its share of secrets as well. So far, we've uncovered nearly two dozen, from a restaurant with beach sand in the middle of Malasaña to a charming garden on a rooftop just a few steps from the Puerta del Sol. Come along as we discover a lesser-known side of the city.
21 hidden gems in Madrid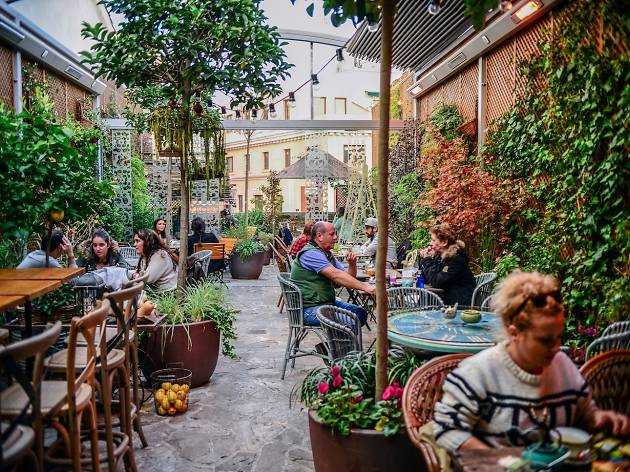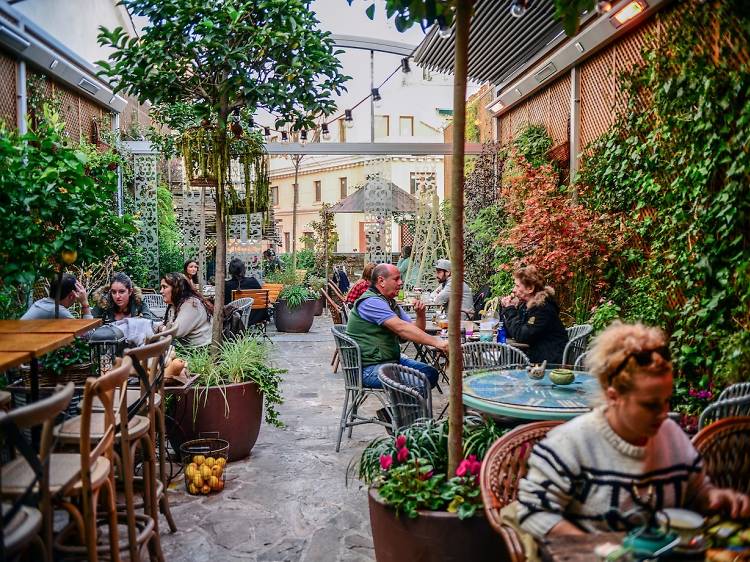 © Iván Moreno
1. C/Montera's secret Eden
Among the flood of tourists, prostitutes and gold buyers in this central Madrid street is a small urban oasis where you can unwind from the bustle of the city. A tea room straight out of a fairy tale greets you on the top floor of the Salvador Bachiller shop, where you can grab a coffee for breakfast, something light for lunch, and relax with a drink in the evening. Open year-round.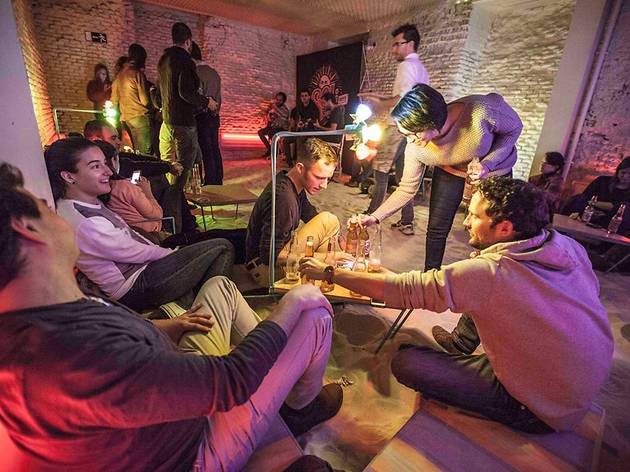 © Falco1
2. A beach in Madrid? Yes!
Smack in the centre of the Malasaña barrio there's a beach, with a beach bar and everything, where you can take shelter in the winter cold. The bottom floor of the restaurant Ojalá is an improvised chill-out to make the Iberian Peninsula proud – a perfect place for beers with friends and relaxing around the low tables on fluffy cushions surrounded by dim lighting. It's cosy and exotic at the same time. And the menu features real culinary delights.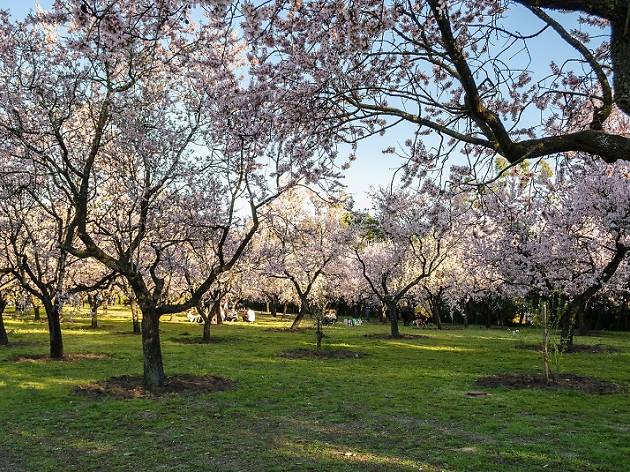 © Kus Cámara
3. Fleeting natural beauty
Toward the end of C/Alcalá is a hidden park that plenty of locals and tourists have no idea is there. La Quinta de los Molinos would be just another park in the Spanish capital if it weren't for the fact that inside are 6,000 almond trees that create quite the spectacle for the senses when they're in bloom. Shades of pink and white paint the garden, and the intoxicating aromas float over walls and around the park during the months of February and March.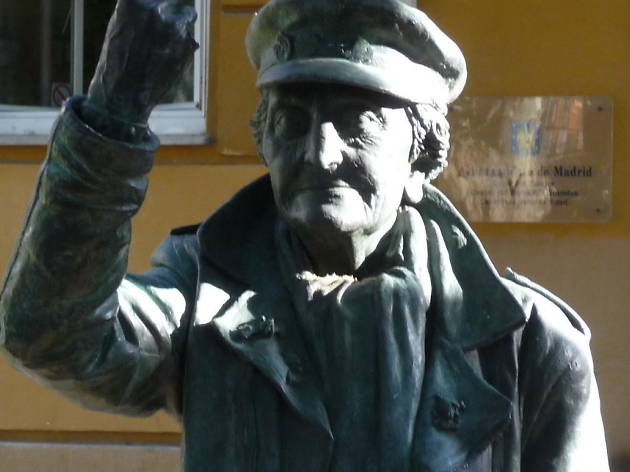 © Fresus
Ángeles Rodríguez Hidalgo was a granny in Madrid's Vallecas barrio who discovered her love for heavy metal when she was already getting on in years. She immediately won the affection of fans, audiences and the general public when she was seen rocking out at AC/DC concerts and frequenting spots that were anything but nursing homes. She even managed to get her own section in 'Heavy Rock' magazine. Following her death in 1993, a bronze statue was erected in her honour at C/Peña Gorbea, 22, and there she stands with her hand held high in the shape of horns typical of metalheads. Today the statue is missing the index and little finger, so unfortunately she kind of looks more like a Communist grandma than a veteran rocker.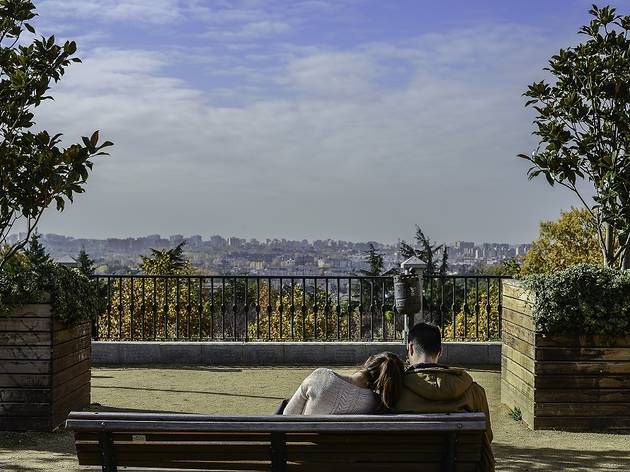 © Iván Moreno
5. Sunset among the dahlias
Next to the Basílica de San Francisco el Grande, in La Latina, lies this small park, divided into several beds of dahlias. Overshadowed by the majesty of the adjacent church, this viewpoint is one of the best and quietest places in Madrid to take in a beautiful sunset. The 'San Isidro' group of sculptures, designed by Santiago Costa, presides over the area. An ideal spot for a romantic rendezvous.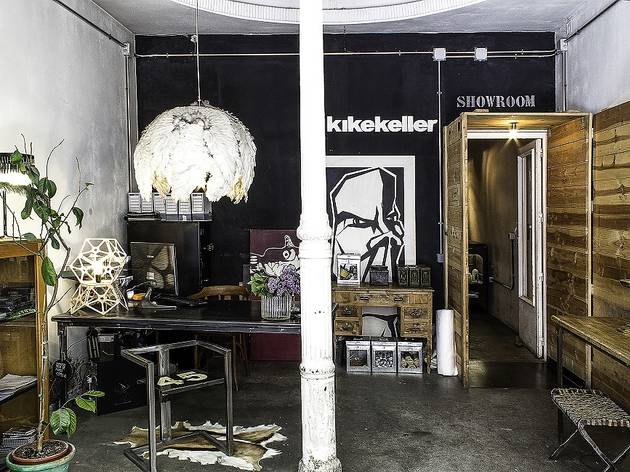 When you're strolling through Malasaña you'll come across plenty of galleries, but none like Kikekeller, a place where everyday objects merge with art to surprise you with unique pieces. But the real secret of this space reveals itself when the lights go out and night falls. In the back room is one of Madrid's trendiest secret bars, where the city's most modern and hip meet for a few G&Ts. Just bear in mind that exclusivity doesn't come cheap.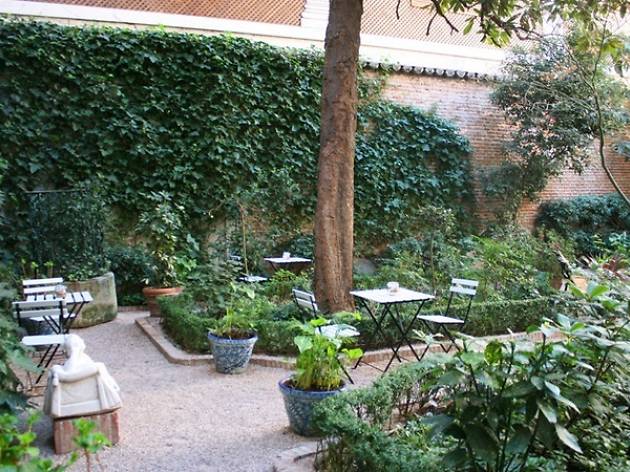 7. The most romantic garden
Hidden away in an enclosed garden is this lovely café and tearoom, where you can get home-made cakes and pastries – perfect for breakfast or a snack. The garden café is in the Museo del Romanticismo, an ideal setting for those partial to the work of Gustavo Adolfo Bécquer, Goethe, Lord Byron and Rosalía de Castro. The museum houses a lovely collection of more than 1,600 pieces, including furniture, paintings, crockery, pianos, and more, which have been available for public viewing once again since 2009 after a massive remodelling.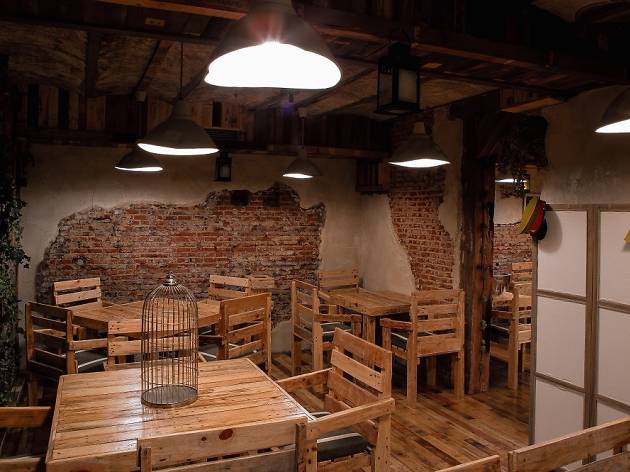 8. Sushi in a Japanese bunker
If you love Japanese food, take note. Allow us introduce you to a 'clandestine' restaurant dedicated to haute cuisine that's for members only, where you can try the best niguiri, sashimi and tataki, as well as taking a journey back in time. All these delicacies are served in a room decorated as a WWII Japanese bunker. And if it's a bit pricey for you, they also do takeaway.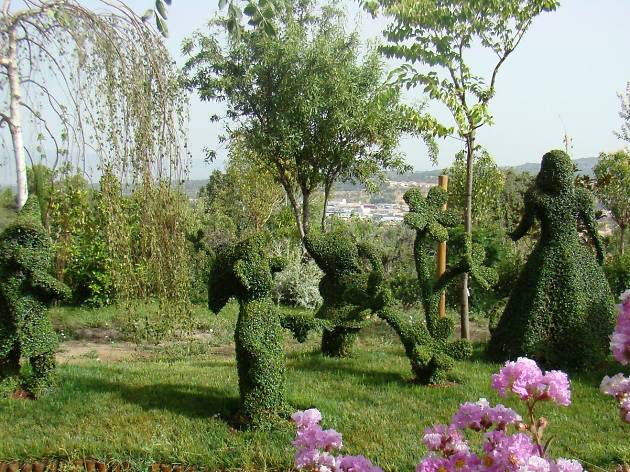 © Bosque Encantado
The Bosque Encantado ('Enchanted Forest') is a botanical garden that deserves more than one visit. Its originality doesn't lie in the more than 500 plant species from around the world that it houses, but in the sculptures of impossible sizes that they've managed to create with the greenery. From elephants, giraffes and dragons to horse-drawn carriages, locomotives and a rock band, dozens of green statues seem to be about to come to life throughout this magical park located in San Martín de Valdeiglesias, 75km from the centre of Madrid.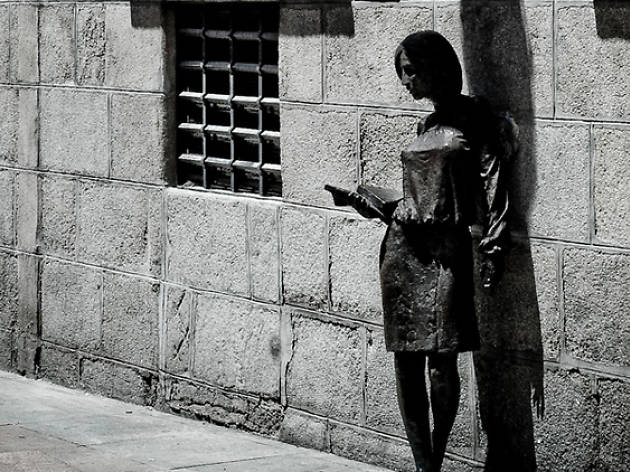 Madrid is full of statues that, if you don't look closely, can appear to be sweeping the floor in Plaza Jacinto Benavente or taking a stroll near Plaza de San Ildefonso. But of all of them, the one with the best backstory is the statue of Julia, a young student who you'll find leaning against the stone wall of the Palacio Bauer (C/Pez, 42, at the corner of San Bernardo), in Malasaña. The bronze sculpture that shows a young woman in a skirt and blouse standing barefoot and holding schoolwork is a tribute by Antonio Santín to the first woman who, despite the ban of the time, disguised herself as a man to attend the University of Madrid in 1848. If your Spanish is up to it, check out the very short video (under nine minutes) depicting the story: 'Tras Julia'.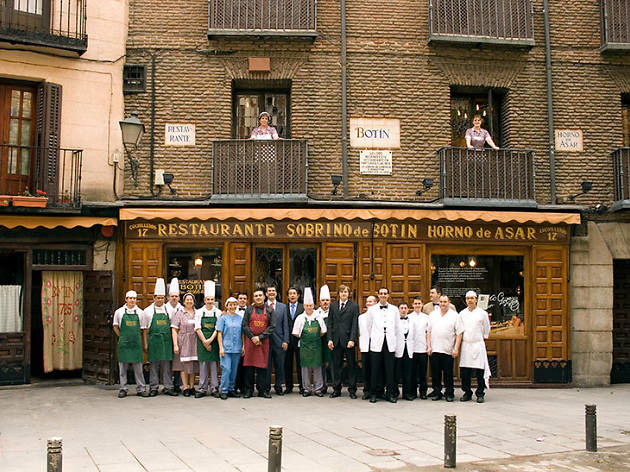 Although many locals don't know it, the oldest restaurant in the world is in La Latina, near Plaza Mayor. Casa Botín (aka El Sobrino de Botín) was founded in 1725 by Frenchman Jean Botin, although it later passed to the González Martín family. Customers of this nearly-300-year-old establishment include tourists looking for bona fide Spanish cuisine and celebrities such as Ernest Hemingway and Truman Capote.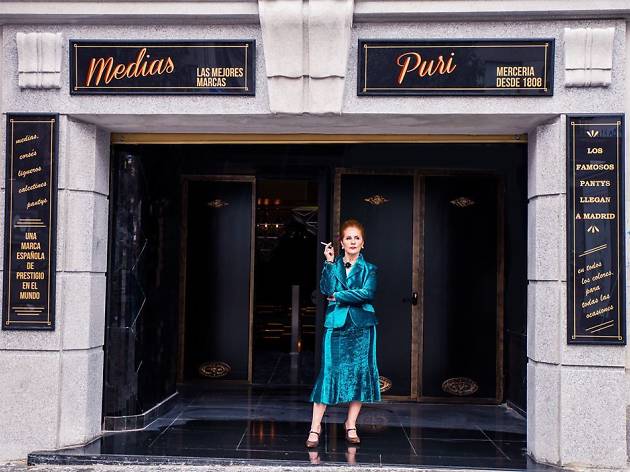 © Lighuen Desanto
12. The clubbing haberdashery
Puri might be just another owner of a just another shop in the city, in this case a haberdashery, if only it weren't for the fact that her space just happens to be where you can find one of Madrid's not-so-secret spots. Medias Puri is the speakeasy everybody wants to get into, and where those who have crossed its threshold want to go back. Clandestine clubs still draw them in, after all; especially if they're as well-designed as this one. From the outside, it looks like a time-worn neighbourhood notions shop in Plaza de Tirso de Molina, below the Nuevo Apolo theatre. But beneath the surface lies an irresistibly cool space, with capacity for a thousand party people and three separate dance floors. Wrapped in an air of secrecy, velvet and darkness, this club experience is not to be missed.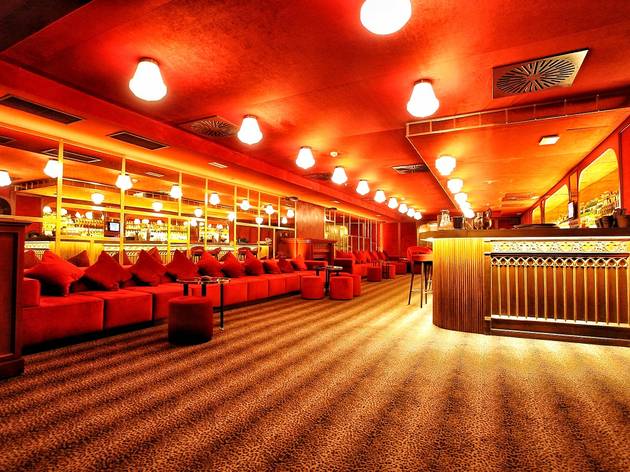 13. Suitable for Hemingway
Behind a door hidden in the loos, and after dodging an accomplice pedalling perfumes and soaps, you'll find yourself in a gorgeous clandestine bar, complete with walls and armchairs covered in red velvet, leopard-print carpet, and a sturdy wooden bar imported directly from an 18th-century Parisian church. Hemingway wasn't actually here, but we just know he'd have loved this hideaway, which you can find in the renovated NH Collection Suecia hotel. The bar adds to the richness of the space, and introduces Lluis Canadell's innovative Casa Suecia cuisine to the hotel's gastronomic offering.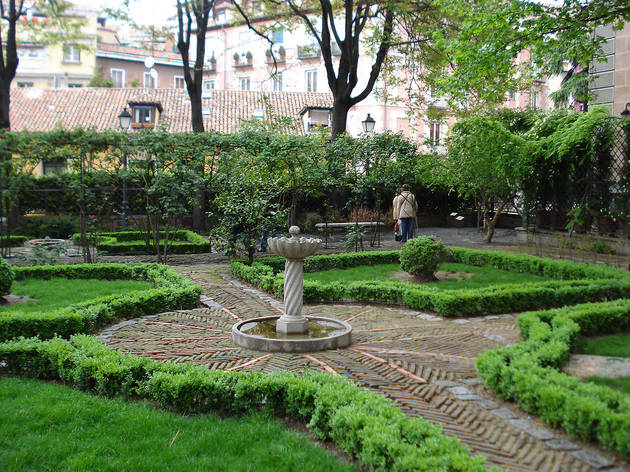 © Losmininos
In a forgotten corner of Plaza de la Paja, in the La Latina neighbourhood, you'll find this hidden garden. A brick wall keeps prying eyes away from the Príncipe de Anglona's best-kept secret: the garden he used to stroll through when he lived in the adjacent palace back in the 19th century. A small stone fountain in the centre of the enclosure is the starting (or ending) point of several stone pathways. The park also features an iron arbour, and a pergola that transforms into a colourful rose garden in the warmer months. Large trees provide shade throughout the park, and since it's on a bit of a hill, from the higher end you can get beautiful views of the surrounding neighbourhood.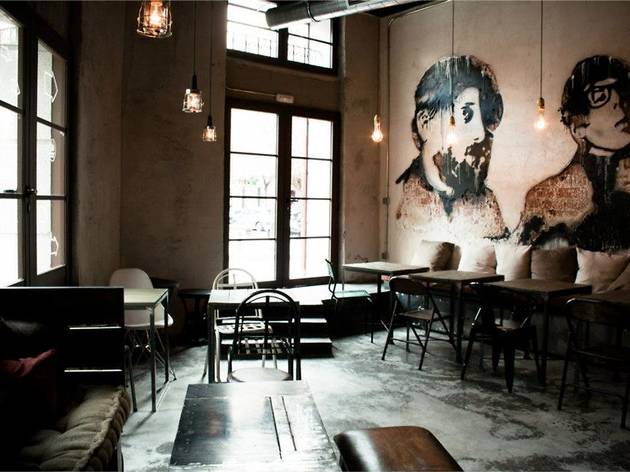 Madrid's street art can grab you when you least expect it – while you're strolling through Lavapiés, wandering the streets of Chueca or, as in this case, having an innocent beer with friends. Naif is a bar-restaurant with a Malasaña spirit that not only has a great summer terrace but there's also a secret on the walls inside: a huge mural with the faces of the Black Keys, Dan Auerbach and Patrick Carney, the work of Mr Hazelnut, welcomes the area's hip and cool passing by for a bite to eat.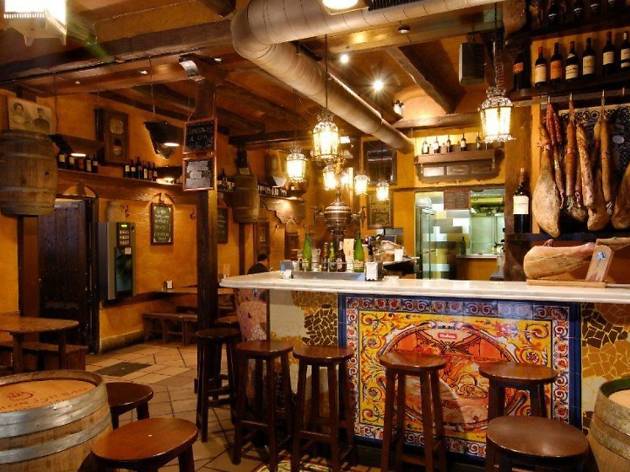 16. Cold beer, two for one
With prices as they are these days, finding a bar where you can get two-for-one draught beers, glasses of wine and soft drinks year-round is something of a miracle in Madrid. En Busca del Tiempo, right next to the Puerta del Sol, is the perfect spot for a couple beers before moving the party elsewhere. Yes, there's a catch: the offer is only good on weekdays from 6pm to 8pm. And you have to be quick if you don't fancy warm beer, since you're getting two at a time.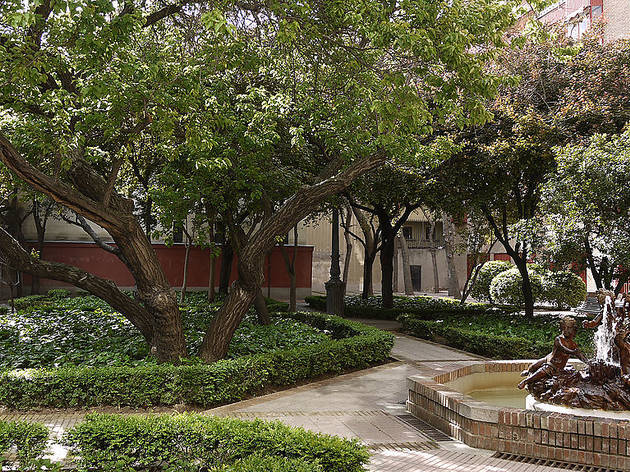 This is one of the most charming secret gardens in Madrid. The Huerto de las Mojas was once protected by the walls of a convent, whose nuns turned the space into a garden. You can get in through a passageway between modern buildings, at No 7 on C/Sacramento. In 1972, the religious building was demolished in order to build flats, though fortunately the garden remained untouched. In the centre you'll see a small fountain with three bronze cherubs. There's nothing quite so relaxing as sitting on a nearby bench and listening to the sound of the fountain's water – peace and quiet in the middle of the busy city.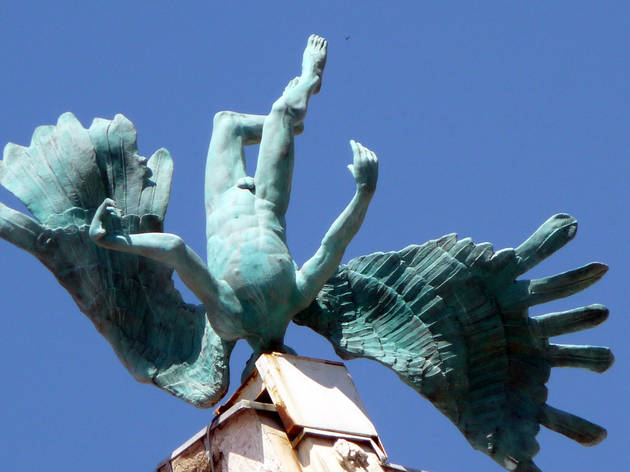 © M. Martín Vicente
18. The other fallen 'angel'
Besides the well-known fallen angel in the Retiro park, there's a statue in Madrid (on the rooftop at C/Milaneses, 3, at C/Mayor) that does a much better job of representing what it must really be like to smack into the ground. According to the sculptor, the work, called 'Accidente aéreo', is of a distracted aviator who crashes into the building. So it's not Icarus and it's not Lucifer – it's just sculptor Miguel Ángel Ruiz Beato turning an unfortunate accident into a work of art.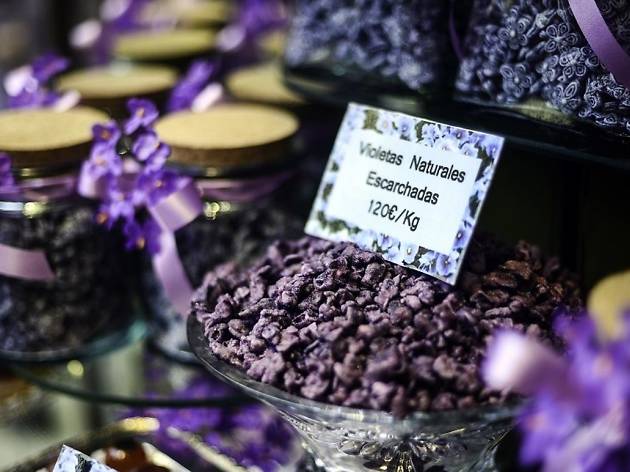 You may know that a typical 'cocido' (stew) is Madrid's signature dish, and churros with chocolate is the most traditional breakfast, but did you know that violet candies are the sweet hallmark of the city? Made with the essence of the flower and shaped into five purple petals, there's only one place in Madrid to buy the most authentic of these sweets: La Violeta. This small shop with a wooden façade that's easily passed by (at Plaza de Canalejas, 6) has been selling these candies since 1915. They're so good that, according to legend, Alfonso XIII gave them as gifts to his wife and his lovers.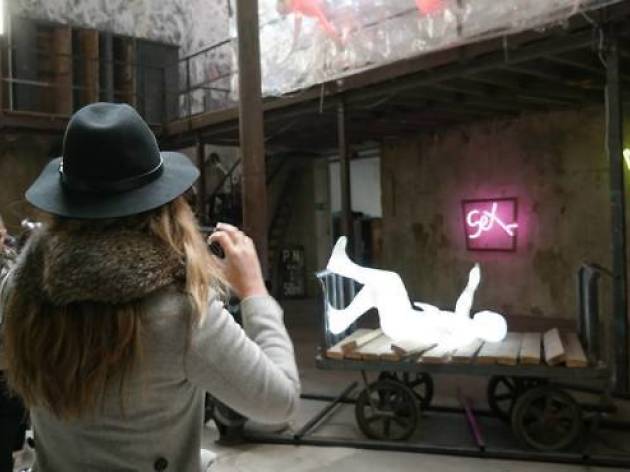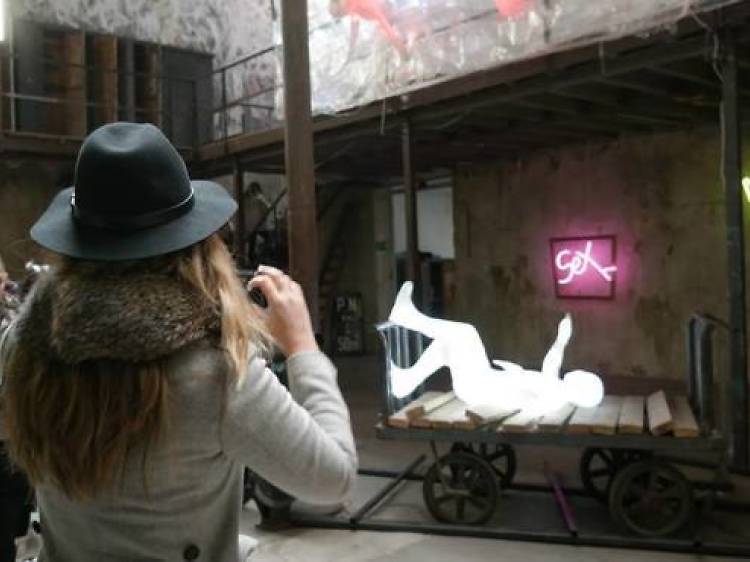 An old train car storage building that belongs to Atoche station is home to La Neomudéjar (C/Antonio Nebrija, s/n), a leading arts centre and international artist residency that's not as well-known as other similar spaces like La Tabacalera or La Casa Encendida. Far from the conventional art circuit, La Neomudéjar aims to give an outlet for all disciplines that don't fit in other galleries, such as video art, performance art, street art, parkour, robotics and more.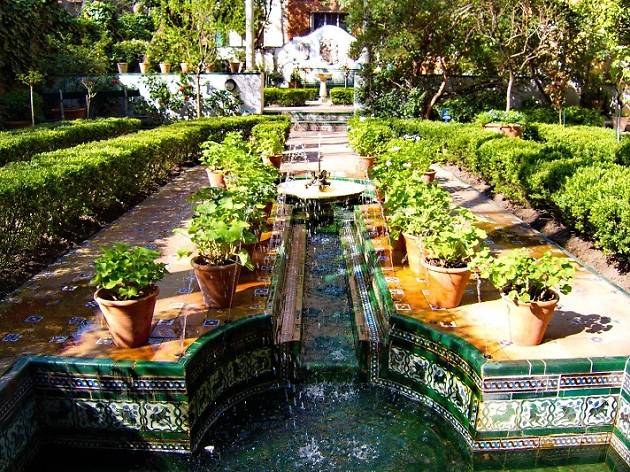 © José Luis RSD
Joaquín Sorolla was a true proponent of Luminism, the celebration of light. Recently restored, the small and lovely Sorolla museum is located in a mansion the artist had built in 1910 and where he could spend the remainder of his years. Today, 250 works are on exhibit in his former studio on the main floor. The living room, dining room and breakfast area retain their original decor, so you can admire Sorolla's eclectic decorative influence. One of the biggest draws is the garden, with Muslim inspiration that also features an Italian-style pergola, providing a peaceful oasis of calm when you want a break from exploring the big city.
Best selling Time Out Offers