Heads up! We're working hard to be accurate – but these are unusual times, so please always check before heading out.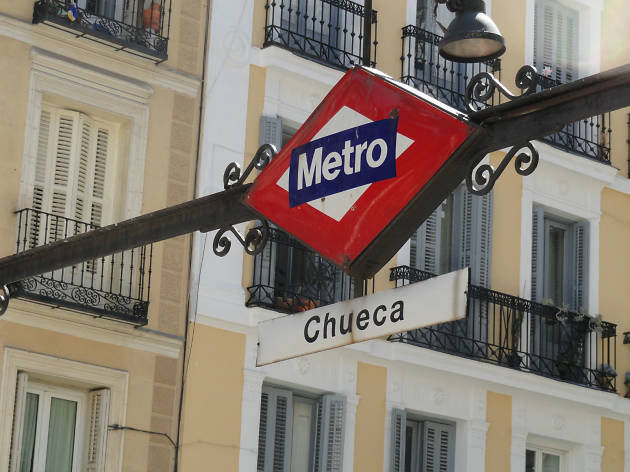 The best of the barrios: Chueca
Madrid's gayest barrio has an air of constant fun about it
Chueca has become the gay district of Madrid in recent decades. From shops, bars, and even travel agencies, the majority of businesses are focused on the gay community which co-exists with older people who have lived in the neighbourhood since they were kids. Their Gay Pride parties, which are held in late June or early July, are famous worldwide.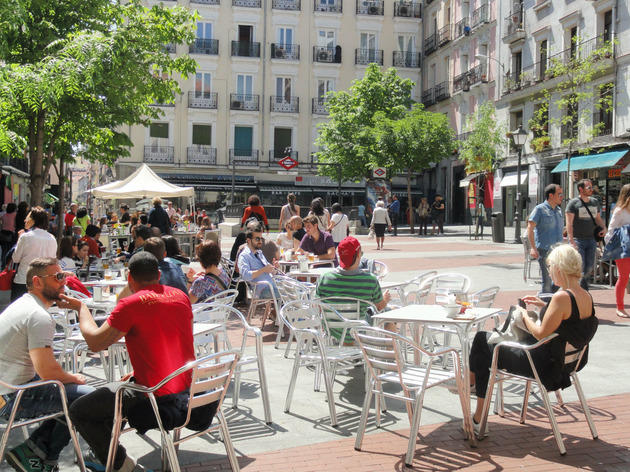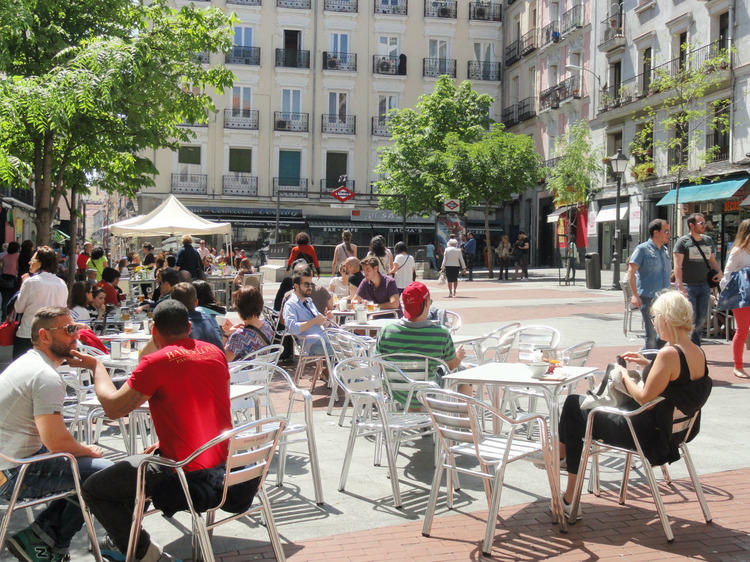 Foto: Time Out Madrid
The modernization of Chueca
Where else in Madrid can you see senior citizens taking their toy-sized dogs for a walk on the cobbled streets alongside gay couples who are heading for an after-work drink at a neighbourhood bar? The centre of this barrio is Plaza de Chueca, where the metro stop of the same name is a regular meeting place. The gradual transformation of the area can be seen in the modernization of its buildings and facilities, such as the Mercado de San Antón, which is now a space with an art gallery and a bar with a terrace, but also still incorporates the meat and fish stalls that have been around forever.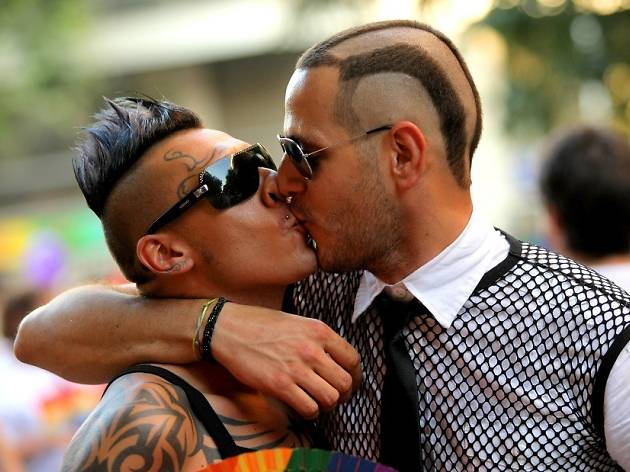 The gay community has revitalised what was considered quite the rundown neighbourhood until recently. Bars, shops, nightclubs, restaurants, travel agencies, bookstores, and all kinds of businesses now focus on the gay clientele that frequent the area, where the rainbow flag flutters on plenty of balconies. So what you'll come across in Chueca is a traditional Madrid neighbourhood in regards to its streets and architecture, but these traditional streets are filled with open-minded and social people who want to enjoy their city to the fullest and treat it and others with respect.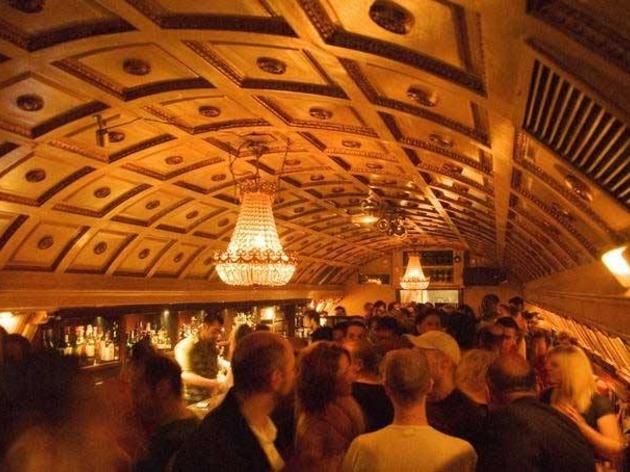 At night the festive atmosphere extends throughout the neighbourhood, even on weekdays. Many of the bars stay open late into the night, and while most of the punters are gay, more and more heteros are also going out to play in Chueca. Among the best-known clubs include Black & White, Delirio, Why Not?, Truco, Fulanita de Tal and Long Play – the last of which is huge, and so wildly popular in the area.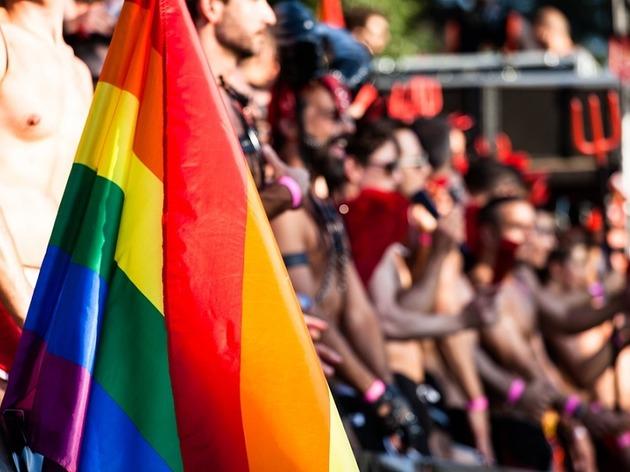 If there's a celebration that has made Chueca famous, it's got to be the Gay Pride festivities, which are on every year from late June or early July and attract proud party people from all over the world. For about a week, you can drink and dance in the streets, and events and parties take place in bars and clubs all over the barrio. The main attraction is the big parade that features floats, drag queens and dancers giving it their all. If you're not one for crowds, give Chueca a miss during the celebrations, because it's a time when the barrio is definitely heaving.
Restaurants in Chueca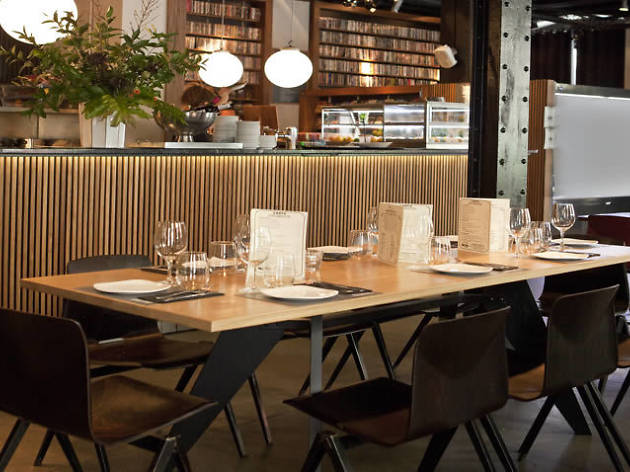 A minimalist and sexy film-rental café spinning all-day chill-out sounds (and occasional techno). As well as a fabulous selection of movies, there are delicious sandwiches, salads, pasta dishes and cakes. A peaceful place to start the day, upbeat and lively at night.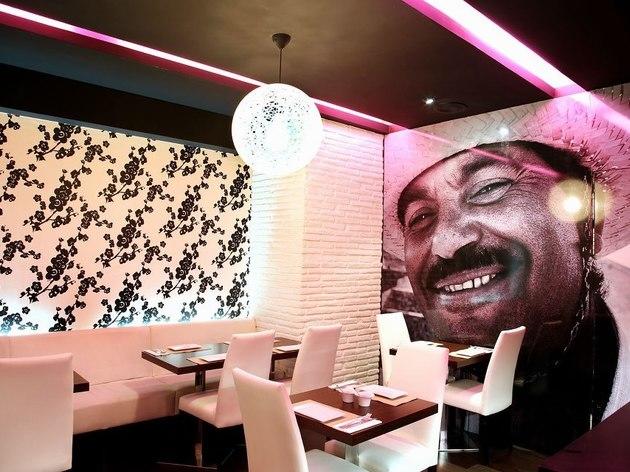 This taqueria has managed to give a cosmopolitan, modern twist to Mexican cuisine. The tacos are their strong point, and there are meat-free tacos for vegetarians, and you'll find good tequilas at the bar. The decor is very urban, reflecting the modern and carefree spirit of Tepic.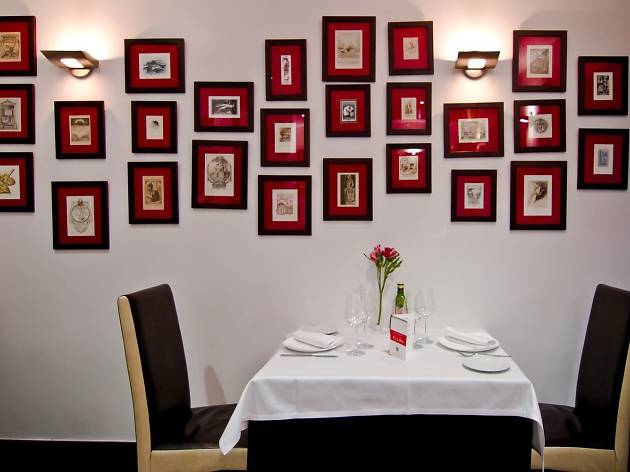 Located in the Hotel Lusso Infantas, this restaurant has cooked up a menu that everyone can feel good about. Various tasty starters, appealing main courses based on meat and fish dishes, and classic desserts. The wine list, while not risky, is full of safe bets. You're guaranteed to leave satisfied.
More restaurants in Chueca
Bars in Chueca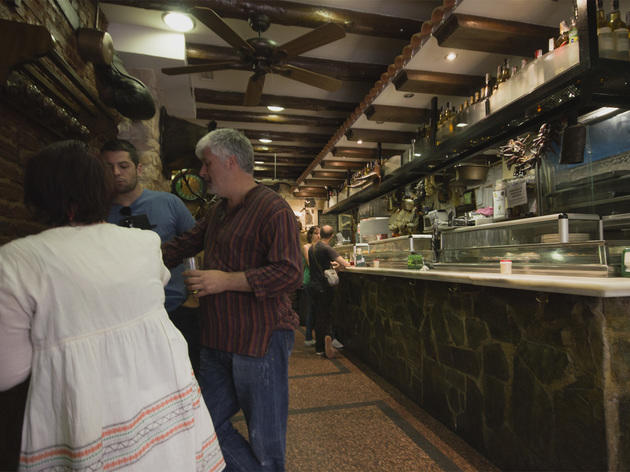 If you can actually make it through the door, order a beer or a cider and marvel at the hefty tapas that come with it – patatas bravas, jamón serrano, Spanish omelette… it's all free, and each plate varies (and gets bigger) with each round. The bar itself is incredibly noisy and always absolutely rammed. But it does disprove the theory that there's no such thing as a free lunch.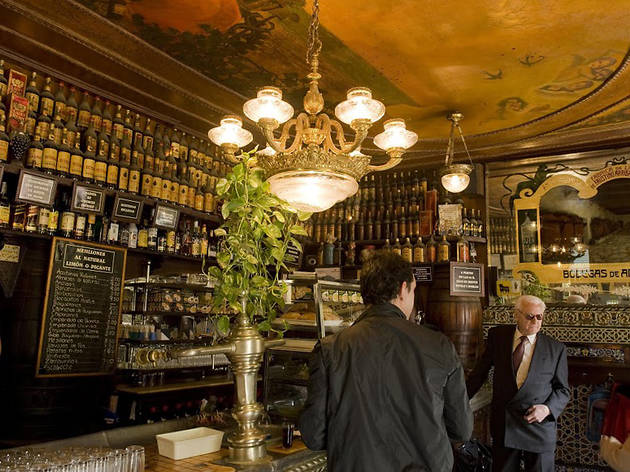 This battered old bar with its tiled walls, zinc bar top, overflowing sink and glasses stacked on wooden slats has become the Chueca meeting-place par excellence, thanks to its position overlooking the main square. A newer room to the back of the bar, however, has a faux pub look enhanced with amplified MOR radio and a rule that only doubles and pints are served after midnight.
Inspired by the success of Mercado de San Miguel, the neighbourhood of Chueca saw the opening of the remodelled Mercado de San Antón in 2011, which has become one of the area's prime leisure venues. The first floor is given over to a traditional market with numerous gourmet food stalls, while the second floor has food to take away and show cooking demonstrations, as well as a terrace-restaurant where you can enjoy a lively aperitif.
More bars in Chueca
Shopping in Chueca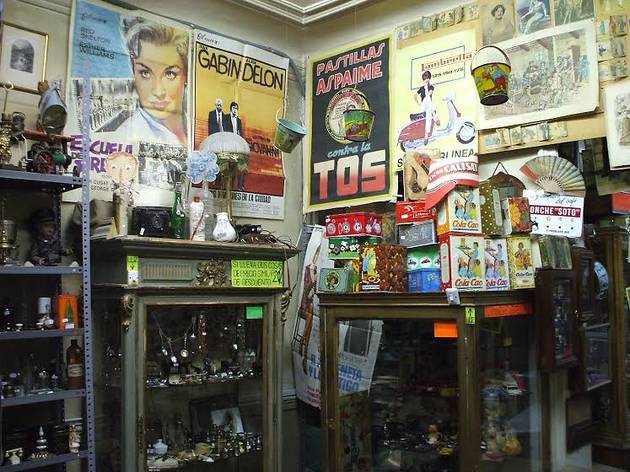 Here you can find everything from thousands of geographically and thematically classified postcards to all types of objects from the 19th century, magazines, trading cards, photographs, cut-outs, watches, lighters, badges, toys, optical instruments, tin boxes ...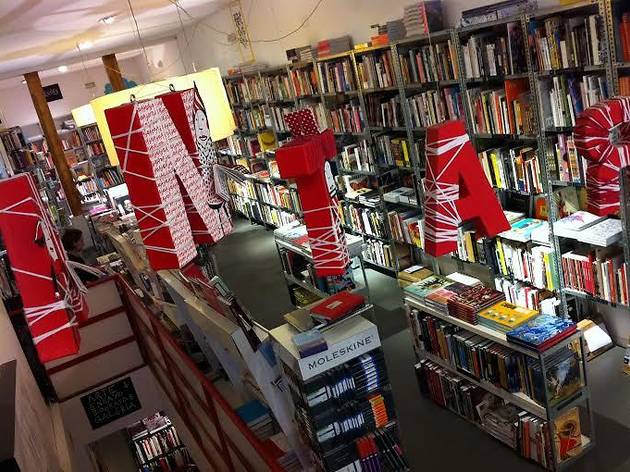 This is one of the best bookstores in the capital and a must for fans of photography and graphic design. Since its inception back in 2000, Panta Rhei has specialised in the visual arts, with a special emphasis on contemporary culture, making it the ideal place to find a wide range of titles from the world of advertising, exhibition catalogues, fashion books, special editions and illustrated children's literature, together with a gallery specialised in drawing and illustration.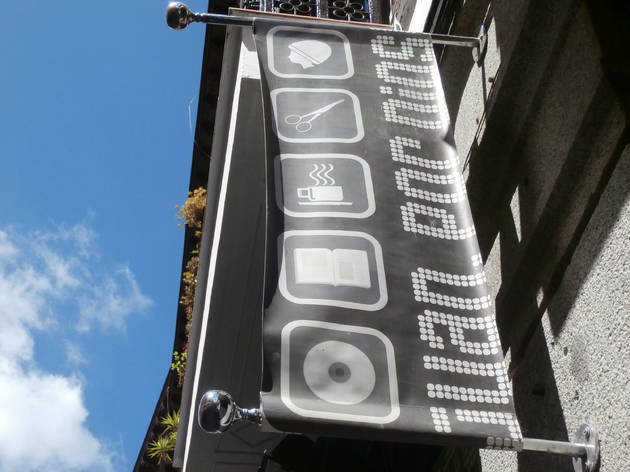 Currently the place to get a new look in Madrid's trendiest quarter, whether it's a cut or colour, an original up-do, extensions or a lesson in make-up that suits you. This innovative space also stocks international style magazines, CDs and even a Wi-Fi connection.
More shopping in Chueca
Nightlife in Chueca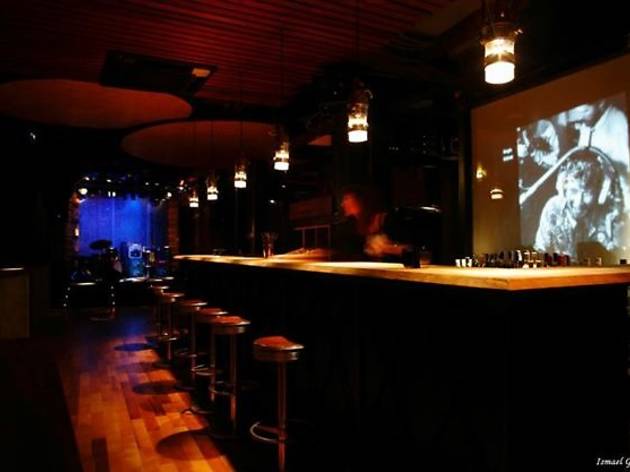 This small Chueca-based bar is presided over by the stage located at the back of the establishment. Although its powerful lightly shaded wooden bar runs from the door to the stage, everything seems to lead to the same place. While you're sipping on a cold beer, a glass of wine (which combines perfectly with jazz) or a cocktail, the stage lights up and a local band starts to play. The bar has played host to funks bands like The Sweet Vandals and blues and jazz artists like Tail Dragger and Rockabilly. There are also occasional African music concerts in which the whole place and the crowd resound to the beats.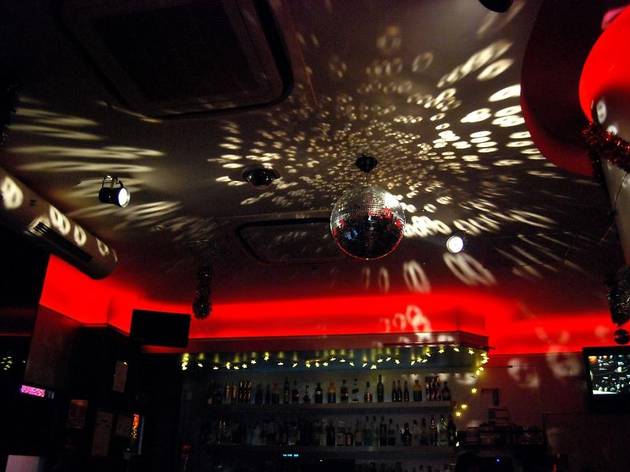 Located on a corner very near Chueca metro station, Truco is a small bar that's often very crowded and usually with extremely young and loud party people. No matter: this high-octane corner joint remains the place for gals who are looking for gals in the earlier part of the evening. It's also a stone's throw from the very popular girl bar Escape. The music here is varied, with hits of the '80s and '90s alongside contemporary sounds. You can drink beer, tall drinks and more sophisticated cocktails. It's popular with lesbians, though you'll also find gay men and straight customers here.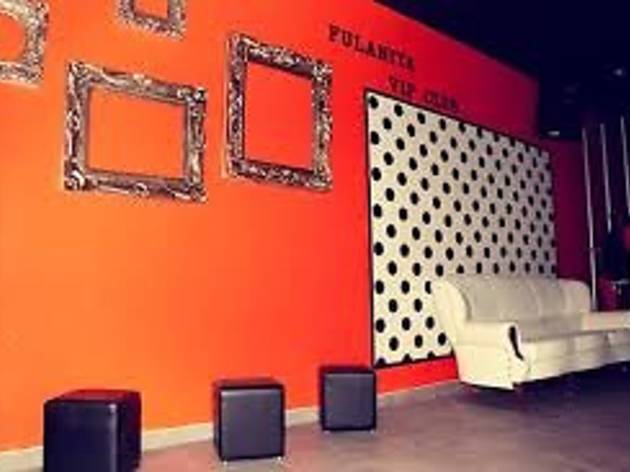 The large window lets you see from the street that good vibes abound in this small and cosy lesbian bar where all the details are very carefully taken care of. The music dished up by the resident DJs sets the public dancing on the two floors of this small and colourful bar. There's also live entertainment some nights. If you're more culture-oriented than a party animal, make sure you catch one of the monologues or plays performed here. There are usually special celebrations scheduled at Halloween, for the Gay Pride parade, and during Carnival time.
More music and nightlife in Chueca