The best of the barrios: Lavapiés
Diversity and big fun in equal parts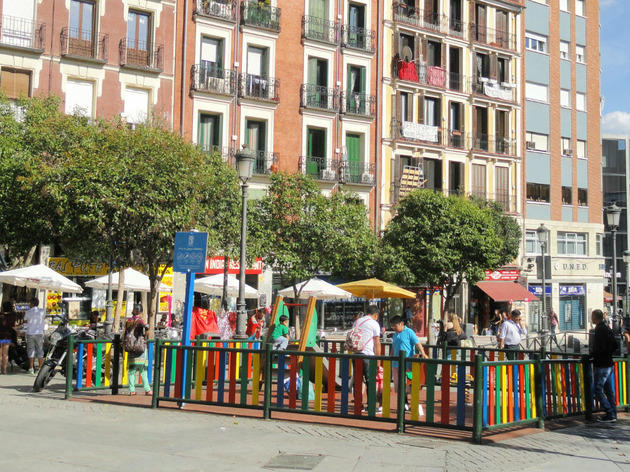 This barrio represents the fusion of peoples and cultures that Madrid has experimented with in recent years. Indian restaurants stand alongside typical Madrid taverns, and immigrants make up the social fibre that holds Lavapiés together. The August parties celebrating San Lorenzo are well-known throughout the city and beyond, and Tapapiés, an international tapas route that takes place in autumn, is also now a must-attend event.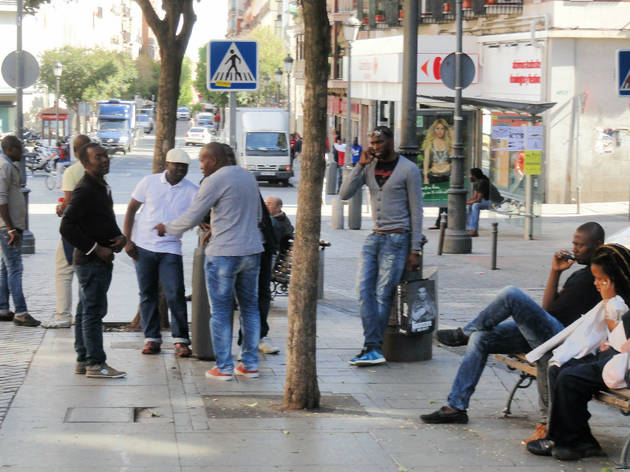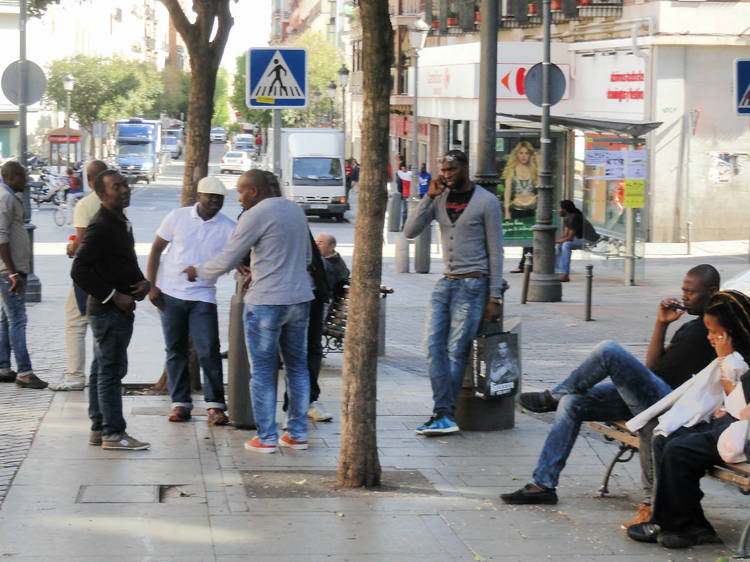 Diversity
Lavapiés has a higher concentration of immigrants than any other neighbourhood in Madrid. It has always been a humble barrio, which until the 1980s was home to mostly elderly people who lived in the typically Madrileño 'corralas' – apartment blocks mostly built around an interior staircase. These days, thanks to the cheap rent in comparison to that of other areas, and the multiculturalism, young people are attracted to the area, and they live alongside people from some 90 different nationalities, especially Moroccans, Ecuadorians, Colombians, Chinese and Bangladeshis.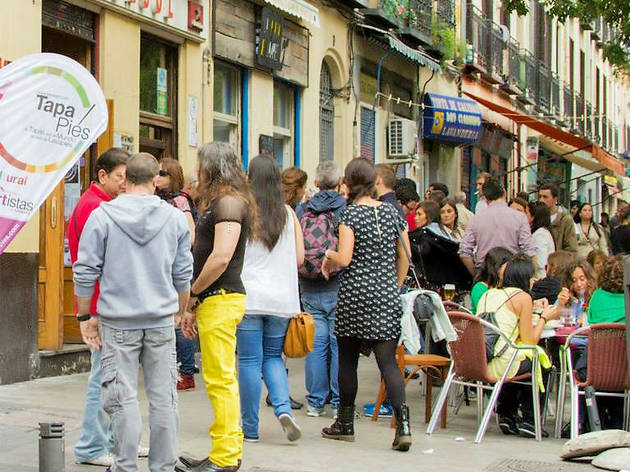 Calle Argumosa
The bars and terraces are packed along this street that connects Plaza de Lavapiés to Ronda de Atocha. Weekends see the bars and restaurants filled with groups of friends having drinks and catching up. The tapas tour known as Tapapiés has loads of stops along Argumosa. In recent years, traditional taverns have been giving way to more modern spots, especially restaurants and bars that serve international food because of the demand by the locals.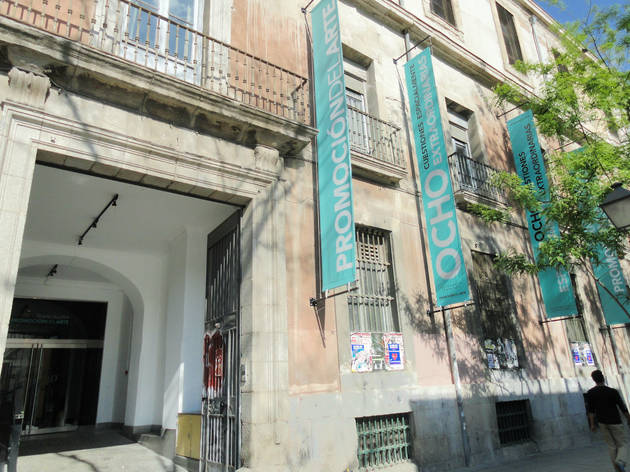 Cultural activities
Lavapiés has the largest number of neighbourhood associations and self-managed centres in Madrid; the most well-known is La Tabacalera de Lavapiés. Located in an old tobacco factory, it's a collective cultural space where anyone can submit a proposal to set up an exhibit, organise a debate or show a documentary they've made. Thanks to centres like this one, cultural events are quite popular in this barrio and always supported by the locals.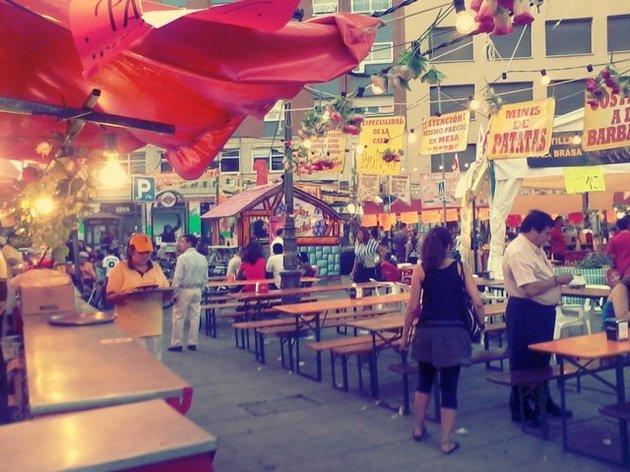 Fiestas de San Lorenzo
On August 10, all of Lavapiés and beyond celebrate the feast day of San Lorenzo. The parties last for days and visitors from all over Madid come to Lavapiés to attend the free concerts, participate in contests like the search for the best Spanish omelette, drink free lemonade and to have something a bit stronger at the serving stations that bars set up on the streets for the occasion. Fun guaranteed.
Bars in Lavapiés
This is a place that enjoys iconic status among regular visitors to the street. Cheap it is not, despite what its name may suggest, but it does offer decent value for money. You won't come away disappointed if you have a few beers and snacks (such as croquettes, an open toasted sandwich or skewered meat). There are also a number of options for vegetarians.  
Read more
More bars in Lavapiés
Shopping in Lavapiés
A treasure trove for photographers and camera collectors. Owner José Luis Mur is a walking encyclopaedia on cameras; he also has great offers on spare parts and new and second-hand cameras. The shop also has an exhibition space and a training department.
Read more
This is Madrid's oldest and most iconic street market. Every Sunday at 9am, hundreds of stalls are set up in C/Ribera de Curtidores, in the Embajadores neighbourhood, filling the street with life and bustle. It's a must for tourists and locals alike, who browse through the new and second-hand clothes, costume jewellery, decorative items, vinyl records, T-shirts of bands, souvenirs of Madrid, prints and drawings. At noon it's almost impossible to walk down the street, and two streams of shoppers are created, one heading for Plaza del Cascorro and another heading down to the Ronda de Toledo. Haggling is the norm, as are the shouts of the vendors announcing their best deals. After snagging yourself a bargain and trying some classical Madrid wafers, the best thing to do is stop off for a drink and a bite to eat in the bars of La Latina.
Read more
More shopping in Lavapiés