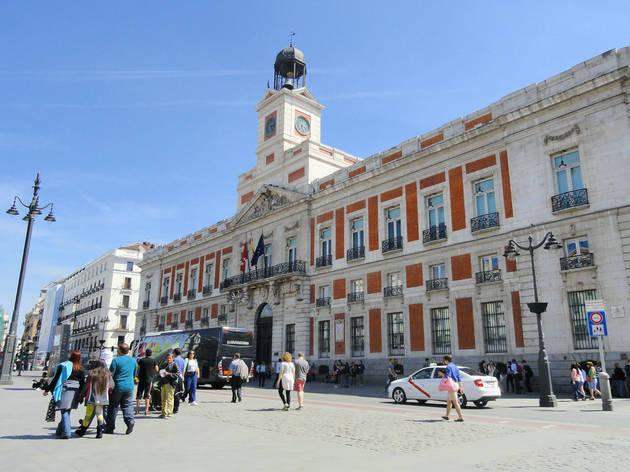 The best of the barrios: Sol
The district with the most tourists per square metre, and home to 'El Oso y el Madroño'
The area that surrounds Puerta del Sol is the biggest attraction for tourists coming to visit Madrid and the heart of its city centre. It's also one of the biggest areas for shopping, and its bars and terraces serve up snacks, beers and other refreshments non-stop. And it's home to the famous statue of 'El Oso y el Madroño' (The Bear and the Strawberry Tree), the symbol of Spain's capital city.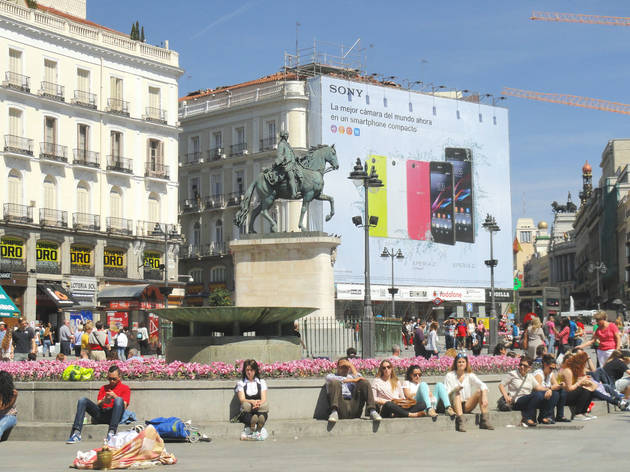 Even though it isn't a barrio in itself, Sol is the epicentre of Madrid, and the Puerta de Sol is the starting point of all roads in Spain. It's a meeting place for locals and tourists for every situation and a connection for all types of public transport. The oldest building is the Casa de Correos, the current seat of the Presidencia de la Comunidad de Madrid with the clock tower in front of it that brings hundreds of people together to ring in the New Year with 12 strokes of the bell. There are also many popular streets that lead out from this central square, including Calle Mayor, Calle de Alcalá, Caerretas, Arenal, Carrera de San Jerónimo and more.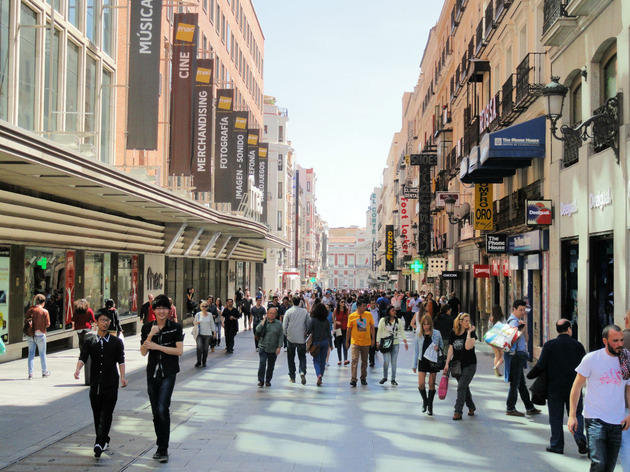 This street is a shopaholic's dream. It connects the Puerta de Sol to Callao, even though it officially ends a little farther up at the Plaza de Santo Domingo. It was one of the first streets to be pedestrianised in Madrid, along with Calle del Carmen, a few metres away. For decades it was home to the famous Galerías Preciados, named in honour of the street itself. Every year more and more of the local shops on this street are replaced by big stores like FNAC and El Corte Inglés, as well as brand-name clothing stores.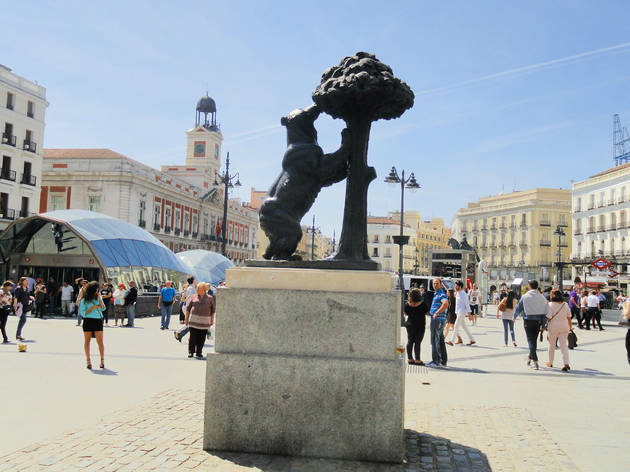 This is the most symbolic sculpture in the city. It stands four metres high, weighs 20 tonnes and is located in the Puerta del Sol at the start of Calle Alcalá and Carrera de San Jerónimo, although for years it was it front of Calle del Carmen. You'll almost always find statue surrounded by tourists taking pictures or people waiting to meet up with their friends. The Oso y el Madroño (The Bear and the Strawberry Tree) also appears on Madrid's shield.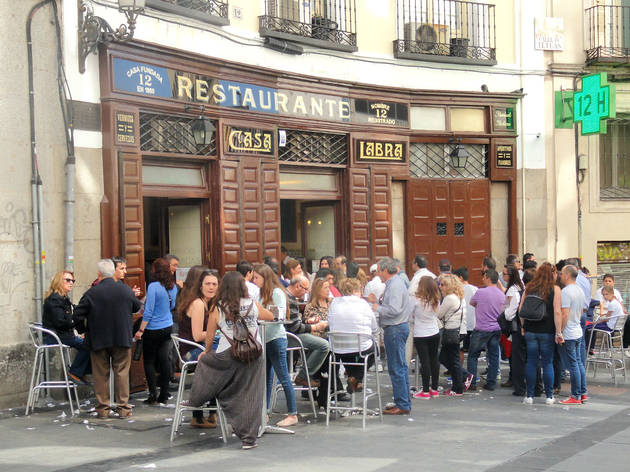 There are a lot of tapas bars in the area around Sol. Among the more traditional is Casa Labra, famous for their 'bacalao' (cod) croquettes that are so tasty you'll find long queues of fans waiting to get theirs. La Mallorquina is famous for their pastries, especially their 'roscón de reyes' (special ring-shaped cake for King's Day), and C/Cádiz and C/Barcelona are filled with terraces in summertime. On the way to Plaza Mayor you'll also find many authentic taverns where you can try a typical fried-calamari sandwich as well as many other more modern dishes. You'll also see the renovated Mercado de San Miguel, which has kept its original iron structure from the early 20th century and serves the most exquisite cuisine inside.
Restaurants in Sol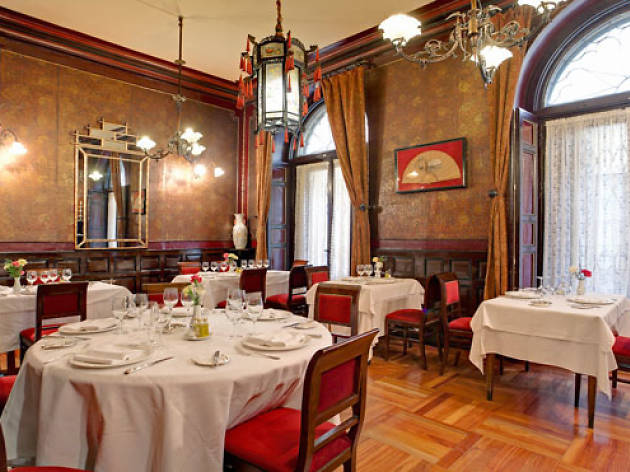 This landmark restaurant, which opened in 1839, is credited with having introduced French haute cuisine into the culinary wilderness of Madrid. Founder Emile Lhardy is said to have been enticed to the city by none other than 'Carmen' author Prosper Mérimée, who told him there was no decent restaurant in the Spanish capital. These days it's rated as much for its history and belle-époque decor as for the (expensive) food. The menu is as Frenchified as ever, although there's also a very refined 'cocido' stew, good game and 'callos' (tripe), in addition to an excellent, if pricey, wine list.
The toothsome risottos and own-made pastas here are a godsend for Italian gastronomes. Don't miss the risotto with mushrooms, parmesan and white-truffle oil, or the perfectly executed pasta with lobster. Since it opened a few years ago, Come Prima has brought in a classy crew of Spaniards (including, rumour has it, King Felipe back when he was a prince), who pack the place out every night, even on a Monday. With white curtains and tablecloths, green wood-panelled walls and Italian opera posters, you could almost be in the Tuscan countryside.
A very ordinary but recently refurbished bar serving very ordinary food, which has an extraordinary view. To get in, ring the buzzer on street level, and then ride the lift all the way up to the sixth floor – in summer you'll have to fight tooth and nail for a seat on the terrace.
More restaurants in Sol
Bars in Sol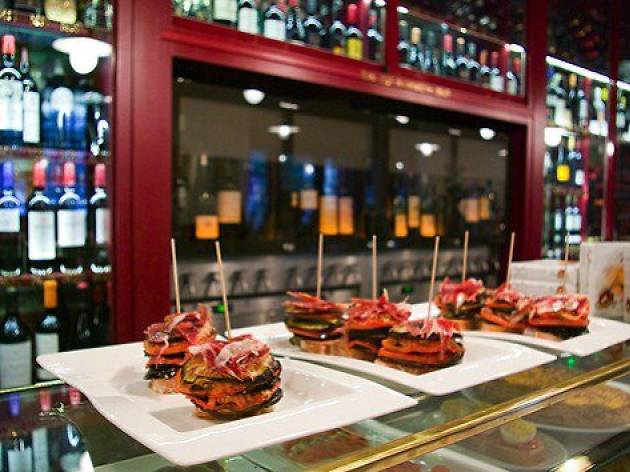 Madrid has a number of cosy little enotecas where you can settle in at the bar and try different tasty wines by the glass. La Cruzada, for example, offers a delectable selection of reasonably priced vinos. King Alfonso XII reportedly used to frequent this bar when he needed to escape the nearby royal palace for a clandestine tipple. Check out the lovely carvings of bare-breasted women on the bar, dating back to 1827.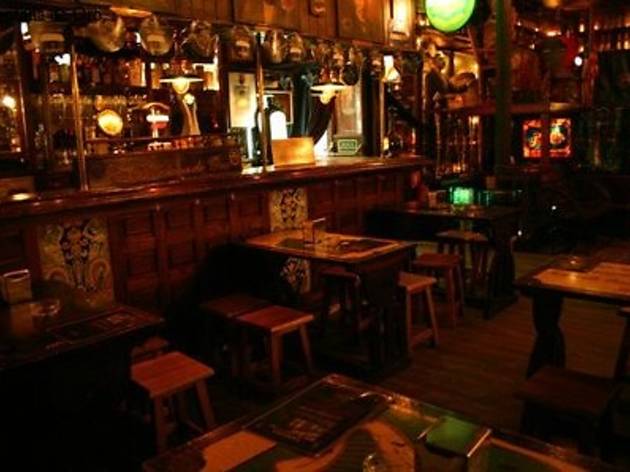 As Madrid's oldest bar, this place used to be a real institution. These days, however, it's an Irish theme bar. It's run-of-the-mill during the day, but everything changes when night falls. Then the crowd packs in, fuelling up for the night ahead and losing themselves to a mix of classic beer anthems and a variety of live music. Decorated in classic style, its antique lamps combine with brick walls and paintings of horses. There's also table football for fans.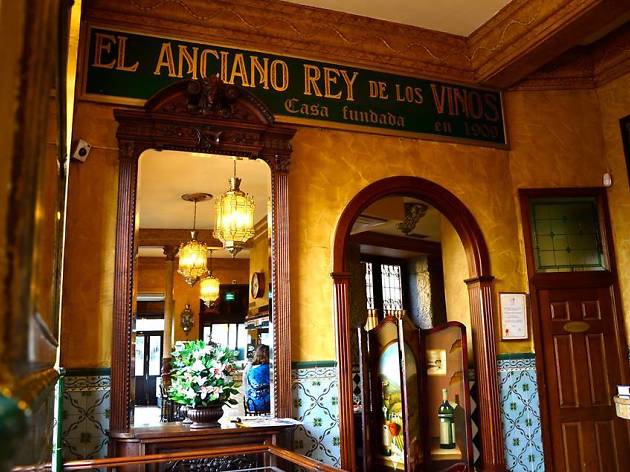 Kept much as it has been for the last century – very simple, but spacious and light inside with a wide counter and mirrored walls – El Anciano Rey de los Vinos serves good canapés, and is a great place for a drink after visiting the nearby cathedral or royal palace. Prices can be quite high, especially if you sit outdoors.
More bars in Sol
Shopping in Sol
The most famous haberdashery in central Madrid is always kept filled to the brim with clients who share a great love of sewing and crafts and who are constantly fighting not to lose their turn in the queue. They sell wool, buttons, beads, embroidery, beading, lace, bobbin lace, ribbons, fabrics, upholstery, scissors, needles, thimbles and generally everything anyone needs to customise their own creations and make unique pieces. Pontejos is one of those places worth visiting, even if you don't buy anything. They also teach courses in crochet, patchwork and other related crafts.
Occupying a 19th-century mansion house in the heart of Madrid, La Central is a bookshop with 70,000 volumes on philosophy, history, social science and literature, including a good selection of books in English. It's much less generic and commercial than the nearby FNAC and Casa del Libro, and has a café-restaurant (El Bistro) and a cocktail bar (El Garito), as well as a varied programme of cultural activities.
The long queue of hopefuls waiting patiently for their turn in Calle del Carmen to purchase a lottery ticket for Christmas is the best advert for Doña Manolita, Madrid's most famous lottery ticket seller. It managed to survive the death in 1951 of Doña Manolita herself, its original owner, and has since gone from strength to strength. After all, who can resist the possibility of becoming a millionaire?
More shopping in Sol
Nightlife in Sol
A steady flow of top live acts passes through El Sol, another remnant of the Movida. The décor is not up to much, but the vibe and the programme make up for that. A mixture of rock, rhythm and blues, punk, soul, and hip hop from national outfits are complemented by visits from international acts that have included the Bellrays, Snow Patrol and Gigolo Aunts. After the concerts, at weekends, you can stay until dawn enjoying a drink and a dance to classic rock and pop mixed with more current music. The average age of the clientele is late-20s to 30s.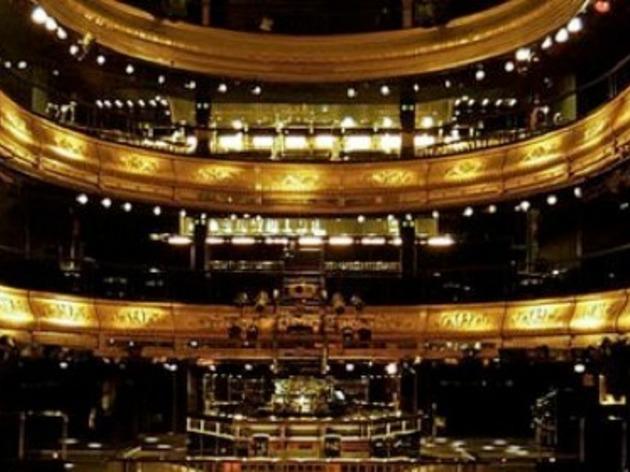 Unusual in that it retains some original trappings of its former incarnation as a 19th-century theatre, in every other respect this is an ordinary high-street club. The vast crammed dancefloor runs the gamut from teenage tribes through to housewives, enjoying staple disco house. One of the classic venues in Madrid where you're likely to see some famous faces, Joy Eslava also hosts live performances that range from concerts to monologues.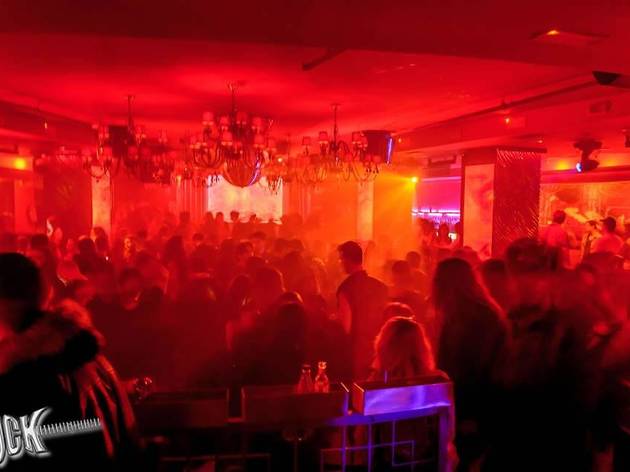 This large 450-capacity venue is a bastion of hard rock and heavy metal in Madrid. As well as being big, it's located in the very centre of Madrid, making it a particularly attractive venue for all kinds of presentations, celebrations and concerts. At weekends it can be difficult to push through the throng of leather jackets, boots, piercings and coloured hair sported by the crowds who shake their heads to the rhythms of resident and guest DJs. It's certainly well equipped, with a 30,000 watt sound and light system, 2 metre high LED screens, robotics, smoke machines and projectors.
More music and nightlife in Sol
Best selling Time Out Offers