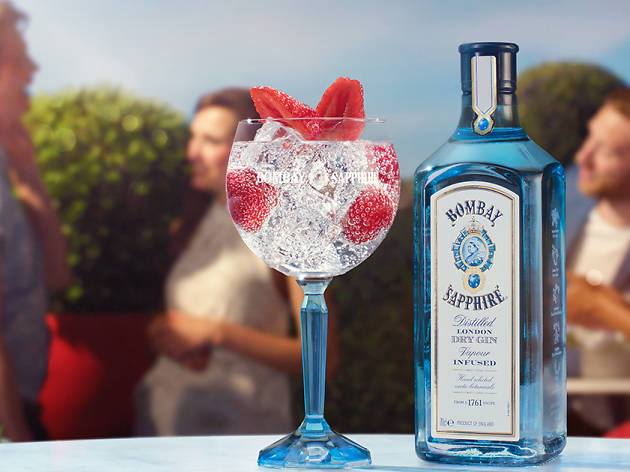 Win a culture-filled weekend in Madrid – hotel included!
Discover Madrid courtesy of Bombay Sapphire: you're invited for a weekend with tickets to museums, lunch, dinner, brunch, Bombay & Tonic, and two nights in the Hotel de Las Letras
Madrid is a city brimming with cultural and artistic things to do. You'll find great theatres, emerging artists, chefs that surprise with their star dishes, dancers, cocktail mixologists, actors and a slew of creators who keep the city's heart beating. You're invited to live and breathe this side of Madrid and discover the Spanish capital, or rediscover it with fresh eyes – whether it's your first time or it's been a while since you've stayed in a Madrid hotel. How would you like to spend a day going from museum to museum, and eating all your meals out in fabulous restaurants? Bombay Sapphire and Time Out invite you to spend a weekend in Madrid to do just that!
The contest is sponsored by Bombay Sapphire, always supporting innovative and artistic endeavors, and includes the following prizes.
- Two nights with breakfast included in the Hotel de Las Letras, an establishment with literary themes that houses a small library with internet access on the ground floor, together with a pleasant spa and gym. Your reservation includes breakfast on both days.
- On Saturday you've got free entry into the Reina Sofía Museum, which is a must-visit for any art lover. The museum houses, among other great works, Picasso's 'Guernica', the artist's impassioned denunciation of war and fascism, a painting that commemorates the destruction in 1937 of the Basque town of Guernica by German bombers that flew in support of the Francoist forces in the Spanish Civil War.
- For lunch, you're invited to Habanera, an impressive restaurant where you can try such delectable dishes as truffled stracciatella with semi-dried tomatoes and rocket; false 'causa limeña' nigiris with grilled octopus and spicy mayonnaise; Cuban 'ropa vieja' (shredded skirt steak), 'arroz congrí' (rice and beans) and plantain chips; or roasted veal ribs with guacamole and turnip-rooted celery crisps.
- In the afternoon you're off to the Prado Museum, where the core of the collection is still the royal holdings, so it reflects royal tastes and political alliances from the 15th to the 17th centuries: court painters Diego de Velázquez and Francisco de Goya are well represented.

- The evening continues with dinner at the Mirador del Palacio de Cibeles located on the sixth floor of this iconic building. You can sip a Bombay & Tonic while you try some of their tapas, including marinated salmon with baby greens, oysters, buffalo mozzarella and so much more.

- At the end of the day you'll head to the Casa America Terrace for a drink with incomparable views.

- Sunday sees you bringing your luxury weekend to a close with a brunch at La Bicicleta Café, a place with personality, where a passion for bicycles and a penchant for urban art make themselves known in the surroundings. Industrial decor, huge windows and comfy sofas invite you to work or relax with home-made pastries, healthy food and extensive weekend brunch.
Participate in our contest and you could win this ideal weekend for two: (re-)discover Madrid and its creative side! The winner will enjoy all the above prizes with a companion for the perfect weekend.
Transport is not included in the prize.


Best selling Time Out Offers