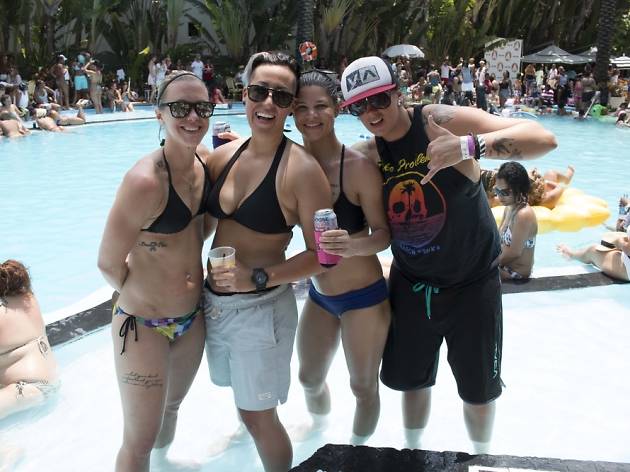 World Pride Madrid 2017: Alternative plans
Celebrations, demonstrations, and exhibitions: here are some ideas for discovering the extensive cultural and entertainment offerings on during the world celebration of LGBTI Pride
The arrival of nearly 3 million visitors to Madrid is a good bit of evidence of the importance of World Pride, on from June 23 to July 2 in the city. For the occasion, Madrid is pulling out all the stops with these LGBTI Pride celebrations, creating a cultural and entertainment programme that's almost impossible to tackle. In addition to offical events, the mega parties in clubs, and high-heel races, we suggest these alternatives to enjoy the big event in a slightly different way.
Give it your all at a 'before' party
If you're not that into going to macro parties but you do want to hang out in a local bar to celebrate Pride, you'll be happy to know that Thick Bar has organised two 'before' parties to be held in advance of the Diesel party. Thick is a fun, fresh, alternative bar that casts aside labels, so it's open to everyone, and the main thing is that all punters have a great time, even posers. Those who have been around the LGBTI scene in Madrid for a while may be reminded of nights in the legendary Refugio or Pasapoga. The music is commercial and nonstop, always makes everyone, including the staff, get up and dance, and their parties on Thursdays and Sundays are where you can let it all hang out with the best DJs around.
Best selling Time Out Offers