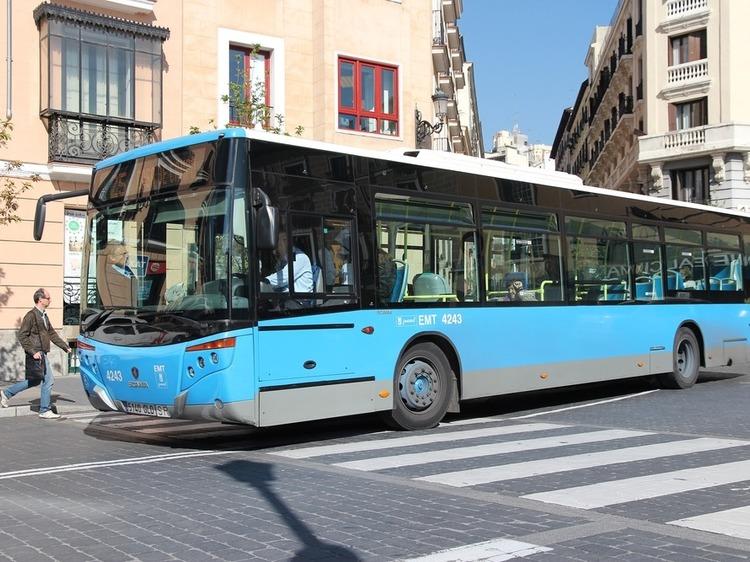 Madrid has a fleet of over 2,000 buses, serving more than 10,000 stops on 200 routes, including conventional lines, university services, night buses and an express line to the airport. The first bus sets off at around 6.30am (7am at weekends), and the last bus of the day starts its route at around 11.45pm. Frequency of service depends on the time of day and is usually between every 5 and 10 minutes. A single ticket costs €1.50 and a 10-journey ticket or 'metrobús' pass can be bought from ticket offices for €12.20. There are also intercity routes that can be used to visit outlying towns.

Night buses are known as 'búhos' ('owls'), have different routes to those of the conventional bus service and leave from Plaza de Cibeles. Frequency of service varies depending on whether it's a working day or a public holiday. On weekdays they operate from around midnight to 5.30am and the frequency of service is about every 35 minutes. At weekends they operate until 7am and leave every 20 minutes.

Madrid City Tour, a tourist bus that travels around the city, is a good option for visitors who are short of time. There are two different routes, and a night service in the summer. It allows you to see the main sights for €21 for an adult ticket.