Spanish restaurants in Manchester
Whether it's tasty tapas, gorgeous gazpacho or the flavours of Catalan you're after, say Hola to five of Manchester's finest Spanish restaurants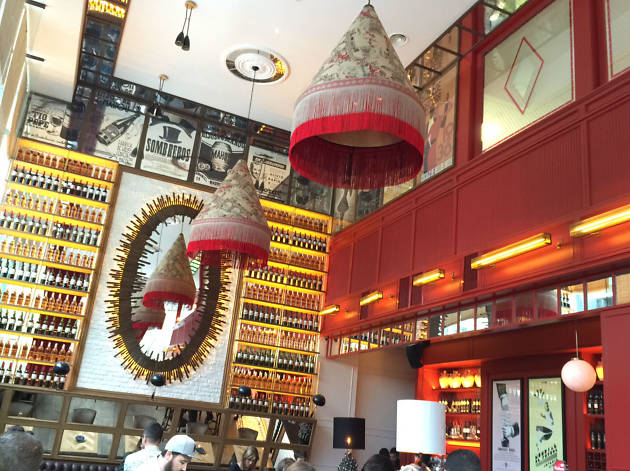 Is there anything more satisfying than sitting around a table with your friends and family and being presented with a mouth-watering array of small dishes? Even some of Manchester's finest Italian restaurants have started doing this! And with mains which delight meat eaters and veggies alike, we can all say Hola the taste of Spain in Manchester.
Head chef Cesar Garcia has brought tapas in Manchester to a level you can't quite believe, so unusual yet familiar are the sensational tastes on offer, from succulent hakewith hollandaise sauce and lettuce water to one of the most exquisite deserts ever - a chocolate salad with sidra's vinegar juice.
So authentic is the feel of this wonderful Spanish tapas bar that you step off the streets of Manchester and feel like you've walked into a local restaurant on the fringes of Madrid.
Bringing together traditional dishes of Spain and Portugal, Lusitano showcases the diverse cuisines of the Iberian Peninsula. The tapas does well (not least with groups) but the mains keep the kitchen most busy. The cheese selection, served with Portuguese jams, is worth exploring.
Spread over a couple of floors, this new addition to Barton Arcade comes to Manchester at last after achieving great things in Liverpool. Lunya is Peter and Elaine Kinsella's homage to Catalunya and Spain, an independently minded couple who aim to bring the best in that region's cuisine to the UK.
Still hungry?
Whatever tickles your culinary fancy - from brilliant burgers to barnstorming breakfasts and brunches - there are plenty of very good Manchester restaurants to get stuck into.