Vegetarian restaurants in Manchester and meat free meals
As home to The Vegetarian Society, Manchester vegetarian restaurants know how to satisfy the taste buds with meat-free dining.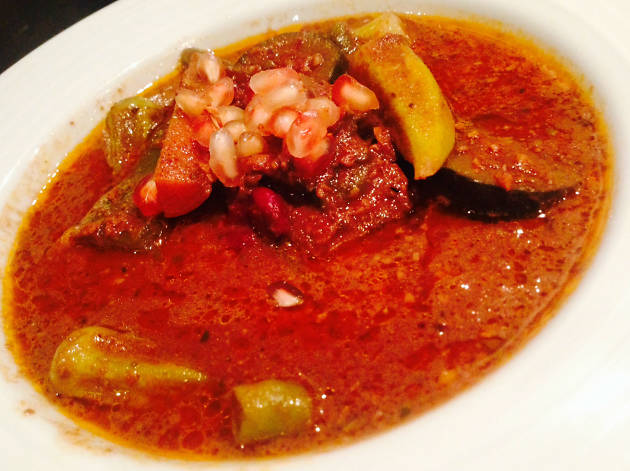 The Vegetarian Society in Altrincham, an organisation which was established to promote an alternative to meat eating and to encourage a more compassionate approach to food production, dates back to 1847, making it the oldest of its kind in the world.

Fortunately, long gone are the days when giving up meat was looked as a cranky thing to do, and food has come on a long way since you had to mix bags of dry soya with water to roll your own sausages. And of course, the great thing about veggie food is that even meat lovers can enjoy it.

Of course, now there are great vegetarian meals in all kinds of restaurants, from Italian to Thai and we've even picked out 11 outstanding vegetarian meals before.

Manchester isn't badly served for those of us opting for a meat free diet, so here are some of the best veggie options from around the city.
Downstairs at the Budhist Centre is the perfect spot for lunch and is as calming as you'd expect. You can have a mix from the hot main courses if you're spoilt for choice.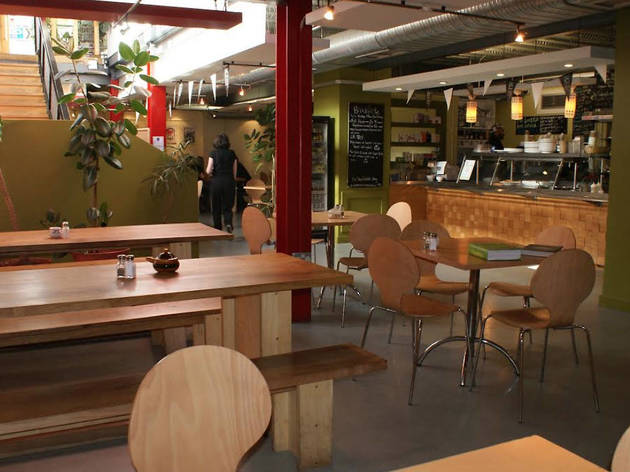 Since the 1970s, this cooperatively run vegetarian café and shop in the heart of student land has been quietly and effectively standing its ethical ground and serving hearty, delicious food.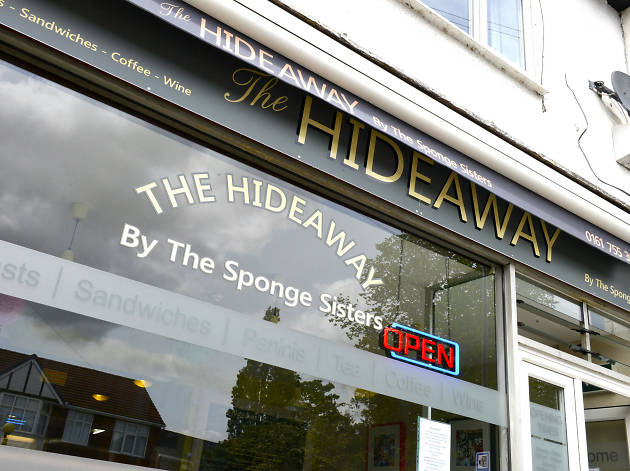 The Sponge Sisters delightful Urmston café isn't fully vegetarian but has a great and varied selection of veggie and vegan food as part of its daily specials, breakfasts and evening meals.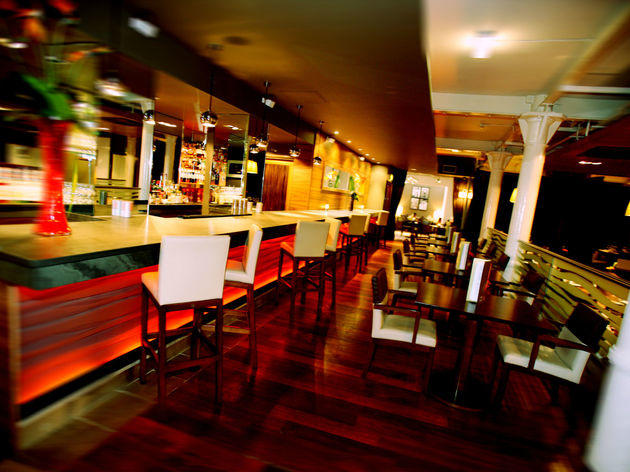 Restaurants, Contemporary European
The tasting menu at this wonderful restaurant comes in two sizes, six and nine courses, with vegetarian options for both. Fine surroundings match the quallity of the food.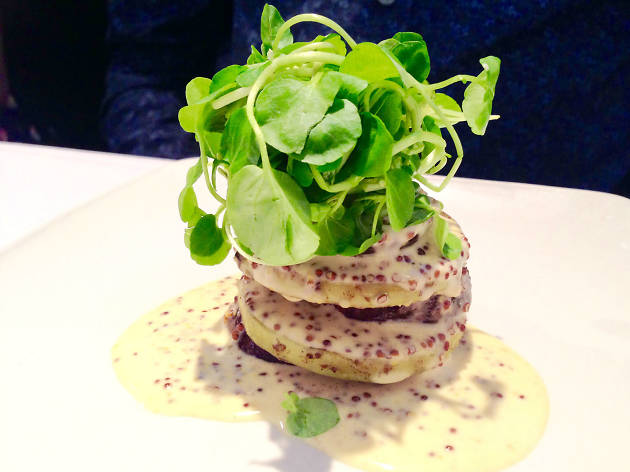 Amongst the fine selection of dishes on the Italian inspired menu, vegetarian options include a delicious black pudding with apple and mustard which is mouth watering. You should see the look on the faces of carnivores when they taste this.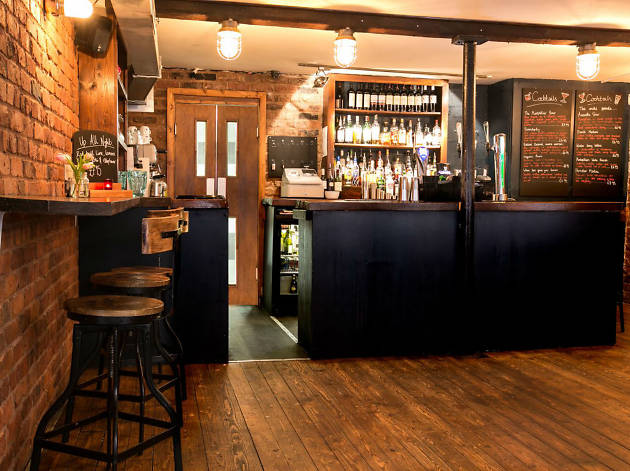 In winter, the vegetarian plated pie is absolutely delicious, rich and satisfying with a nice glass of red. Meat free options are available on the summer menu too of course!
A veggie bistro right slap in the heart of the city centre with a mix of traditional and experimental cuisine.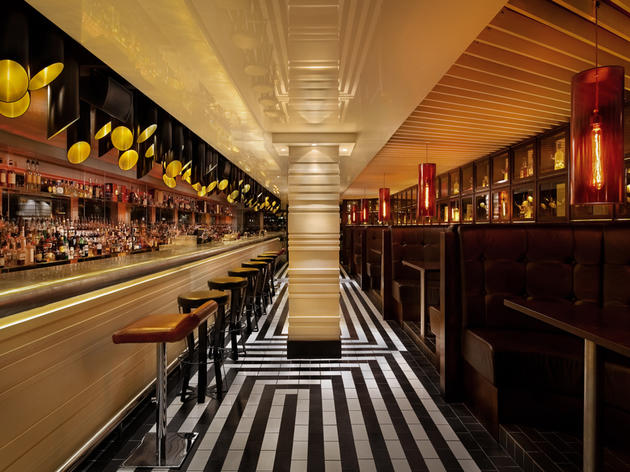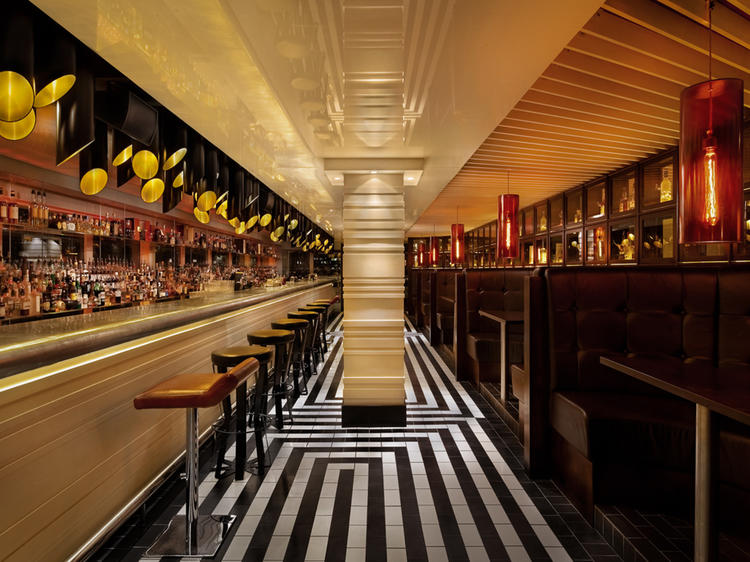 The vegetarian taster menu at the poshest place on the list will set you back a small fortune but this is fine dining for a sophisticated culinary experience.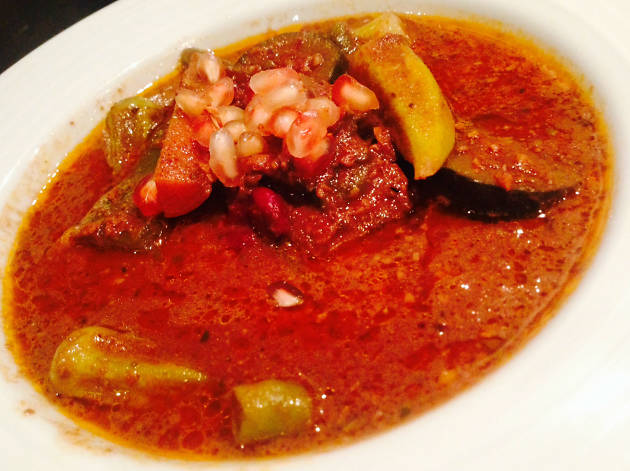 We've chosen 11 of the best and most diverse dishes from across Manchester's restaurants.