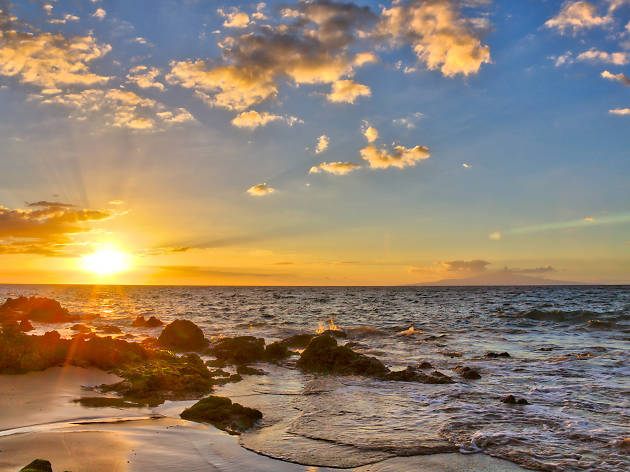 The 10 best Maui beaches
The best Maui beaches span 30 miles (there are 80 destinations in total) and include both white and black sands
Some of the best beaches in Maui boast pristine white sands while others are made of mesmerizing black sand that results from lava rock. Whether you prefer to stay at a beachfront resort or camp out in the hills, Maui's beaches—80 to be precise, 30 miles in total—are open for discovery. Even coastlines that seem exclusive to resorts have public access points, so... dive in!
Retrace the footsteps of Maui's royalty, wander through lava tubes or fine tune your water sport of choice. Some things to do while visiting these awesome destinations: pack a picnic of fresh food made at the best restaurants on the island, bring along a few beers from the top local breweries, catch a luau or simply soak up the sunshine. You're in for a guaranteed amazing time.
RECOMMENDED: Full guide to the best things to do in Maui
Maui beaches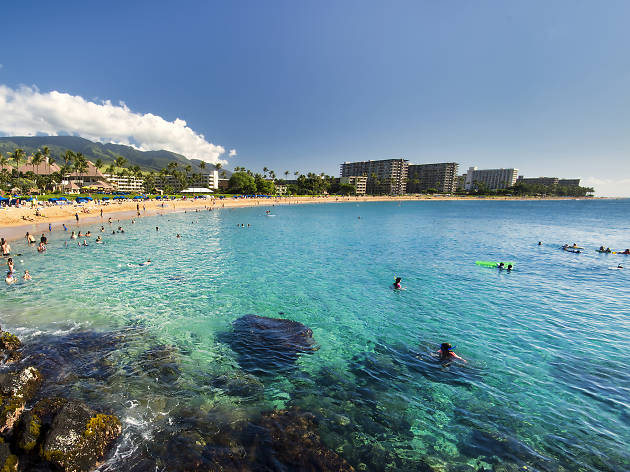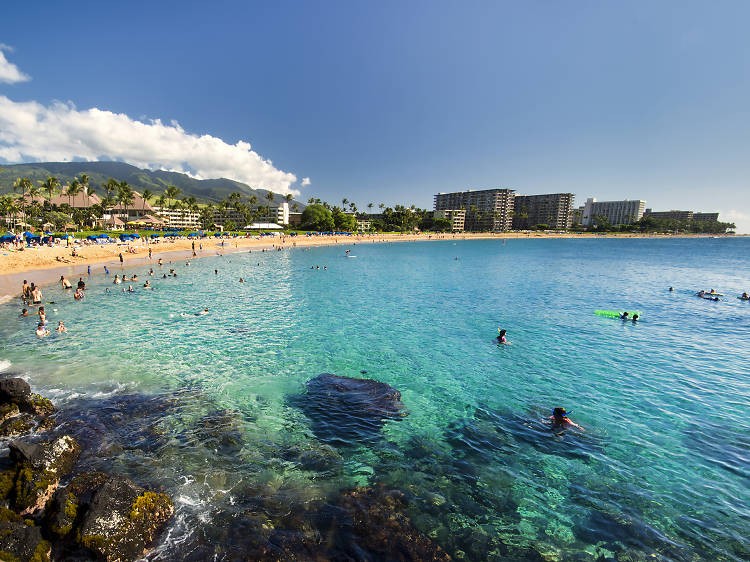 Photograph: Shutterstock
Vacation like royalty at Kaanapali Beach, where Maui's monarchy once enjoyed waves and sunsets. This popular stretch of white sand is home to surf schools, cocktail bars and a nightly torch lighting ceremony with cliff divers reenacting King Kahekili's tradition. Visit the Maui Ocean Center kiosk on the beach before a snorkeling session to help identify the colorful marine life you encounter. Then walk along the boardwalk and revel in the eateries and luau performances that pepper the destination.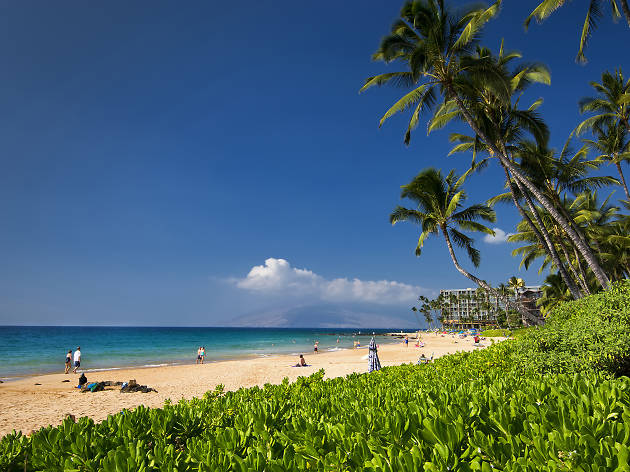 Photograph: Shutterstock
While this is a favorite smooth shore among locals and visitors alike, Keawakapu Beach is rarely crowded. Instead, you'll find a few folks paddle boarding light waves and families splashing around. There are no lifeguards here, so pay attention to changing winds that could quickly alter swimming conditions. When it's time for refreshments, the craft beer at Maui Brewing Company is just four miles up the road.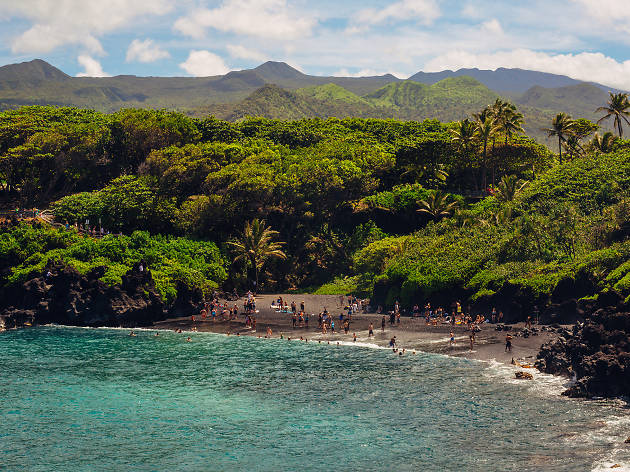 Photograph: Shutterstock
Driving the legendary road to Hana is practically a requisite for experiencing Maui's diverse terrain and, along the way, you'll find an incredible black sand beach worthy of Insta pics: go ahead and lose the sandals. The black sand is actually tiny pieces of lava rock that will feel like smoothed gravel underfoot. Be sure to take a stroll through a lava tube to get an intimate look at this marvelous landscape.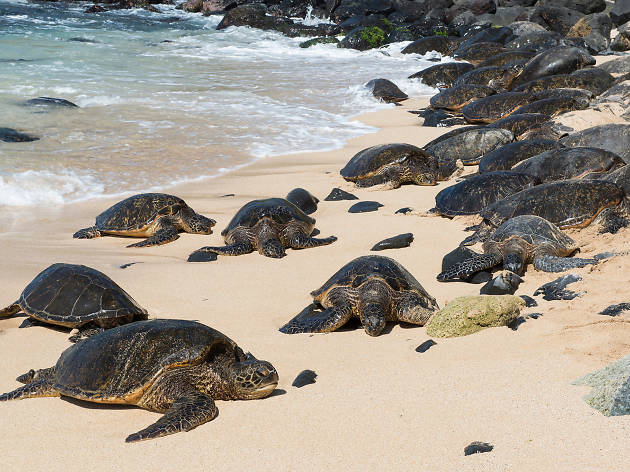 Photograph: Shutterstock
Big waves and generous winds are why kite boarders and surfers flock to Ho'okipa Beach Park. While this isn't the best spot for casual swimming, you'll see plenty of spectators lounging on land to watch pros in action. Visit when the water is calm and you may catch a glimpse of green sea turtles lolling about in the tide pools. Grab local fare from on-site food trucks and stick around for an incredible sunset view.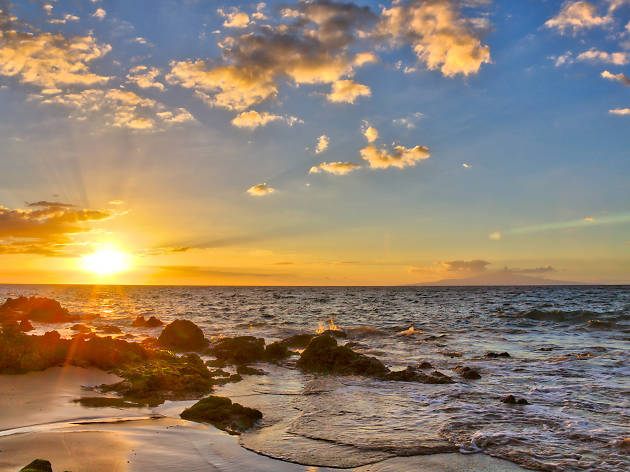 Photograph: Shutterstock
5. Makena Beach State Park
One of the most loved stretches of sand on the island, Makena Beach is divided into two sections: Big Beach and Little Beach. Along Big Beach, you'll find sunbathers and swimmers, body surfers and picnic lovers all enjoying the undeveloped shoreline. A bit of lava rock suggests the start of Little Beach on the north end, where clothing is traditionally optional.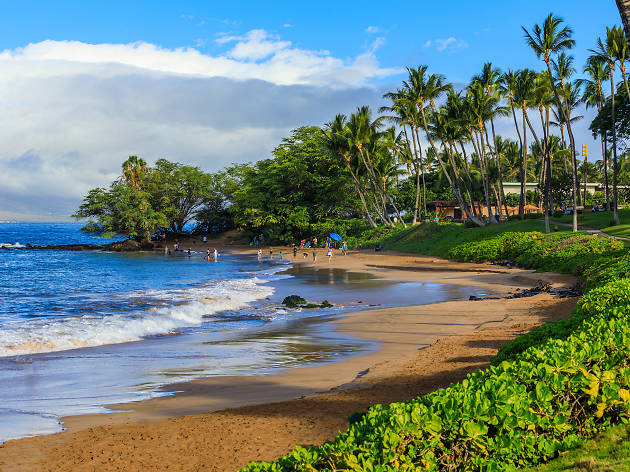 Photograph: Shutterstock
If you want to see and be seen, this is your spot. Wailea Beach can be heavily populated for good reason: the water is perfect for a relaxing swim, the long stretch of soft sand makes it easy to find a picnic spot for the day, and it's only a short distance to art galleries and local eateries. Whether you prefer to splash in warm waves or balance on a board, you'll find a slice of island bliss here.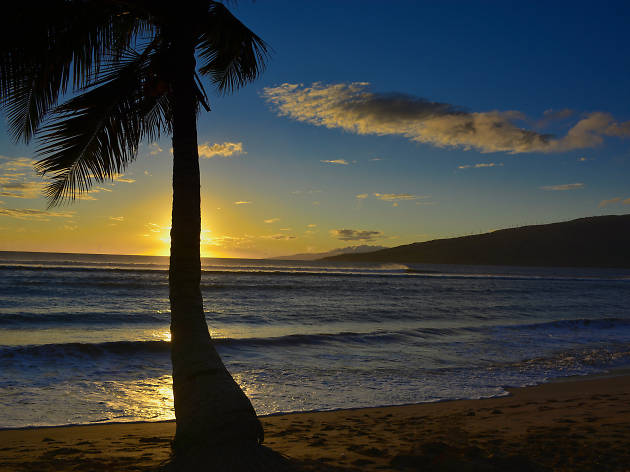 Photograph: Courtesy Flickr/CC/Kirt Edblom
On a windy day, you'll find plenty of kitesurfers and boarders enjoying the breeze but, when conditions are calm, this is a favorite local spot for a quick dip in the ocean. This area is less populated with tourists and there are no lifeguards on site, but if you long for a bit of quiet, you're in luck. With plenty of trees lining the beach, this is also the perfect slice of shaded paradise.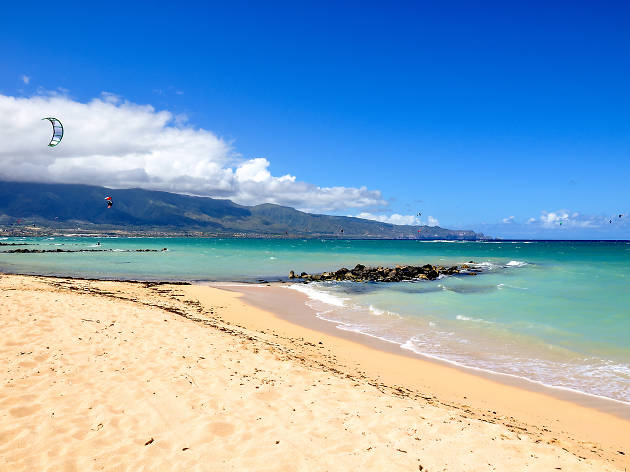 Photograph: Shutterstock
Who's up for some beach volleyball? Take your pick of three sand courts at Kanaha Beach or spend some leisure time wandering the coastline while taking in fabulous views of the West Maui Mountains. Most days, you'll see windsurfers in action and kids building sandcastles. Taking a stroll? Be sure to explore neighboring Kanaha Pond State Wildlife Sanctuary for a glimpse at regional birds.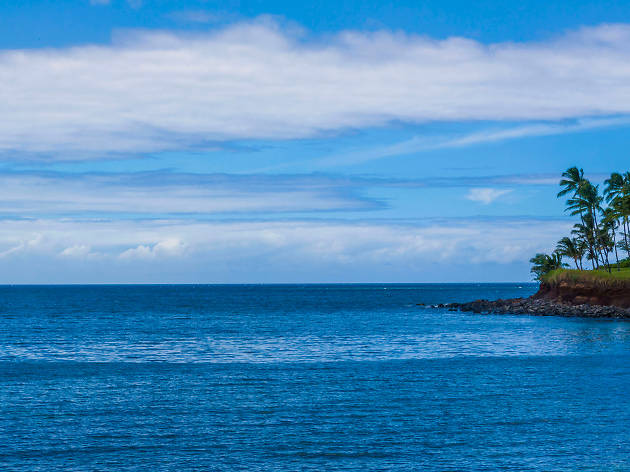 Photograph: Shutterstock
The west end of Baldwin Beach Park is known by locals as Baby Beach, given the calm waters that are perfect for families with small kids. Year-round, this is a quiet beach frequented by islanders but the winter months can get a little busier with experienced boarders taking advantage of stronger surf conditions. Visit this oasis on the North Shore to find crystal clear water, on-site showers and lifeguards on duty.
After a scenic drive on the road to Hana, spend an afternoon splashing in the gentle waves at Hāna Bay Beach Park. Given the presence of a coral reef in the bay, the water breaks evenly here, making this one of Maui's most popular leisure swimming nooks—especially after a long drive. Keep an eye out for outrigger canoes in the distance: the annual canoe regatta takes place in the area.
Want to cool down in a different way?
It may be surprising to learn that there are actually only two full-on breweries on the island: Koholā Brewery, a relative newcomer on the scene, and Maui Brewing Co., which has established itself on and off the island with two restaurants, famous interactive brewery tours and mainland distribution.
Best selling Time Out Offers