The 15 Best Restaurants in Maui
Taste the island's rich culture and heritage through both traditional and modern dishes at the best restaurants in Maui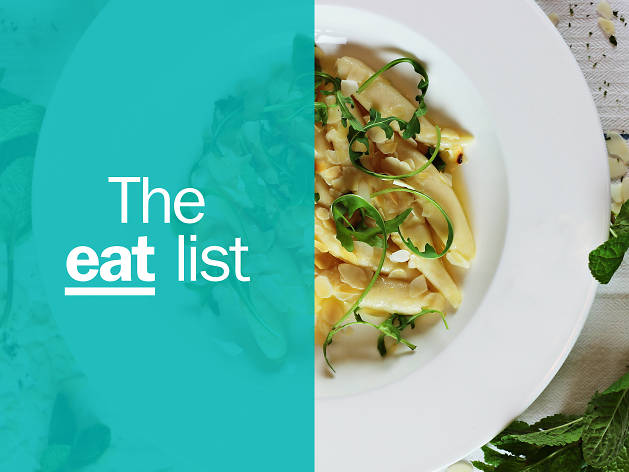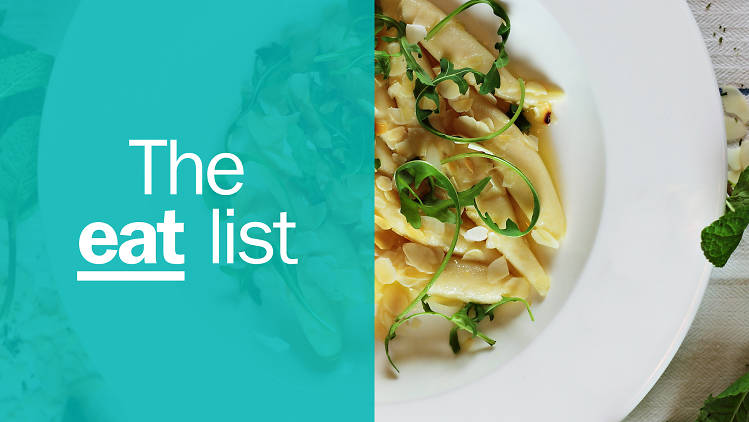 As a culinary scene, this island is about as unique as it gets. Maui's best restaurants boast influences from the many diverse heritages of the island's population, spanning Japanese to Filipino and Chinese; modern Maui cuisine is something that you'd be hard-pressed to find off the island. What's important to know going in is that while there are some remarkable spots that are more upscale, some of the island's best and most beloved grindz (local slang for eats) are found at simple counter-service or take-away spots and roadside stalls (stopping at one to chat and pick up some banana bread or shave ice is a quintessential thing to do in Maui).
But it's not all Styrofoam containers if you want the best of what the island has to offer. Thanks to a new generation of chefs, that gap is slowly closing and a middle class of approachable, exciting and delicious Maui cuisine—from hotel patios to beachside cafes) is quickly evolving and showcasing the best of Maui's rich produce, culinary history and technique. It's safe to say: there's never been a better time to taste the old and explore the new in Maui.
Best restaurants in Maui
1
Photograph: Courtesy Yelp/Kihei Caffe
This colorful counter-service cafe across from Kihei's Kalama Park is chock full of Hawaiian brekkie favorites done right. Think garlic and pork fried rice topped with sunny side up eggs, papaya stuffed with yoghurt and granola, and the most gluttonous of all: the Loco Moco. A hamburger patty served over white rice topped with a runny fried egg and finished with an amble dousing of rich gravy. Grab one of their famed oversized cinnamon buns to share and don't be surprised if you find some feral chickens waiting for crumbs to hit the floor for those who choose patio seating.
2
Photograph: Courtesy Yelp/Lon H.
Pull up a seat at chef Masaharu Morimoto's chic Maui outpost tand enjoy a traditional Japanese omakase experience featuring locally caught Hawaiian catches as well as fish flown in from Japan's Tsukiji market. Not your pace? Go the a la carte route and pick from signatures dishes like the Morimoto bone marrow or silky uni carbonara. While you might be inclined to pick fish whilst living that island life (you are on an island after all), if you're a red meat fan, the (pricy) tajima Wagyu filet is one of those steaks you'll be day-dreaming of for weeks to follow.
3
Photograph: Courtesy Yelp/Ann S.
Nestled along the palm studded coastline of Paia, you'll find Mama's Fish House, one of Maui's most iconic seafood restaurants. Specializing in friendly service and seafood prepared with traditional Hawaiian flavors, Mama's brings the term "local" to a whole new level by listing even the name of the fishermen who caught the fish that day on the menu. Make a reservation (it's perpetually buzzing at this mainstay) and be sure to come in early for a drink at the bar. Their Mai Tai Roa Ae from the original 1944 Trader Vic Bergeron recipe is one of the best on the island.
4
Photograph: Courtesy Yelp/Ariana M.
The delicious vision of Top Chef alum Sheldon Simeon and wife Janice Simeon, Tin Roof is the customizable bowl joint of your dreams. Mix-and-match proteins like garlic shrimp, Hawaiian chop steak and crispy pork belly with rice, kale or garlic noodles before adding on things like a gooey-centered 6-minute egg (Simeon's addition of choice) pickled onions, and a rotating "dime bag" of house made furikake. Pro tip: check out Instagram for Simeon's epic daily specials.
5
Photograph: Courtesy Yelp/Rod U.
Opened in 1933 by Sam Sato and his wife Gladys, this namesake restaurant is still home to one of Maui's favorite comfort dishes 85 years later. Expect lines of locals queuing-up early for their bowl of the Sato's favorite, dry mein, a hearty dish of soy-simmered noodles covered in succulent char sui pork, bean sprouts and a handful of chopped green onion served alongside a hot dashi for sipping (if you so desire). Finish your meal off with a flaky Japanese manju pastry filled with azuki bean and you're officially one step closer to being Mauian.
6
Photograph: Courtesy Yelp/Joe G.
What started as a door-to-door poi sales operation eight years ago, Poi by the Pound's Kahului brick-and-mortar offers a plethora of some of Maui's most iconic dishes, from squid lu'au to local style saimin and butter garlic shrimp. Their crowned glory, however, is their oversized Hawaii plate which boasts Kalua pork, pork laulau, chicken long rice, poke, lomi salmon, rice, poi and a mac salad. Still have room at the end of your meal? Do not ignore their Taro Sundae with Haupia ice cream, chunks of taro and poi all drizzled in chocolate, caramel syrup, and almonds.
7
Photograph: Courtesy Yelp/Hieu H.
Helmed by chef Isaac Bancaco, Ka'ana Kitchen at the Andaz Maui focuses on farm-to-table cuisine, Hawaii style. With dishes with like a grilled octopus with big island chevre, watercress and asparagus or the Kaua'i shrimp risotto with Kula corn and saikyo miso each dish is a happy marriage between local and mainland flavors to create something uniquely Ka'ana.
8
Photograph: Courtesy Yelp/Micki M.
If you're looking for a dining destination as lovely as the food itself, look no further than The Mill House. Housed on the Maui Tropical Plantation, dining on the lush grounds is the perfect way to understand how startlingly lovely Maui's nature is. Using fruits, vegetables and livestock from the 60-acre plantation the restaurant calls home, chef Jeff Scheer crafts delicate and delectable plates that infuse Hawaiian produce and flavors into New-American dishes where you wouldn't expect them, like bone marrow with taro leaf risotto or chicken liver mousse with lilikoi.
9
Photograph: Courtesy Yelp/Ann S.
Leoda's Kitchen and Pie Shop
While this homey counter-service gem just off Honoapiilani Highway serves everything from a rich eggs benedict to crusty sandwiches with freshly baked bread, the real reason it draws crowds is the pie. Thought you've had good banana cream pie before? We dare say that Leoda's silky version made fresh daily with local Maui bananas might have you rethinking that. From a coconut cream, chocolate macadamia nut, or local olowalu lime pie, it's no wonder that these pies sell out daily. So, get there early to make sure you beat the locals looking to fix their Leoda's shaped sugar craving.
10
Photograph: Courtesy Yelp/Emily P.
Do you like fancy brunch? Then you'll love The Plantation House on a Sunday. With a view overlooking Kapalua's legendary golf course stretching out onto Honolua bay, The Plantation House is the perfect place to cheers to something special with a guavamosa (or two). Sure, they're open the rest of the week for lunch and dinner, but it's that Sunday array of six different Eggs benedict options—ranging from seared ahi with wasabi hollandaise to Korean style pork belly bulgogi—that has The Plantation House on this list. Oh, and banana bread for the table is definitely a good move.
11
Photograph: Courtesy Yelp/Carol V.
The Gazebo is one of those wonderfully bizarre places you wouldn't really be able to make up if it didn't already exist. An actual gazebo with a small handful of tables found inside a fading, nondescript condo complex in Napili Bay, this breakfast joint draws long lines for their towering plates of white chocolate macadamia nut pancakes and fluffy omelets overstuffed with Kula pork and Portuguese sausage. The wait gets pretty long, but thankfully views of Napili bay's renowned mosaic of turquoise and royal blue waters more than make up for it. They only ask that you please don't feed the birds.
12
Photograph: Courtesy Yelp/Glen G.
Aunty Sandy's Banana Bread
A small shack tucked in along the winding road to Hana, Aunty Sandy's serves roadside snacks to those in need of a break on Maui's most beautiful drive. While the menu lists fresh fruit, chips, shaved ice and hot dogs, what you really came here for is the banana bread. The bouncy loaf of banana-y-goodness comes wrapped in cellophane and ready for the road. After 30 years slinging the stuff roadside, you have to ask yourself: if you drove to Hana and didn't stop at Aunty Sandy's, did you even really go?
13
Photograph: Courtesy Yelp/Fran C.
An Okazuya spot is about as uniquely Hawaiian as you can get. Named from the Japanese word "okazu" (meaning a side dish to accompany rice) for the sort of food Japanese immigrant sugar plantation workers use to grab for a takeaway lunch, Okazu is quick, easy comfort food at its best. While Okazuyas are prevalent throughout Hawaii, Ichiban Okazuya—with its crispy chicken katsu, fish cakes and tender sweet potato tempura—is the one that will grab your heart and stomach.
14
Photograph: Courtesy Yelp/Thao N.
With locations in both Kapalua and Kihei, Sansei Sushi has quickly become an island-wide favorite for serious sushi cravings. With an extensive list of fish ranging from perfectly executed pieces of surf clam to silvery mackerel and pink pops of salmon roe nigiri, Sansei has the authentic flavors of Japan covered. Thankfully, for those looking for things on the cooked side, that portion of the menu also pleases with whole fried fish of the day, crab ramen with Asian truffle broth and local vegetable tempura to keep the sushi snob and sushi squeamish equally happy under one roof.
15
Photograph: Courtesy Yelp/Ashley A.
With flavors ranging from Hawaiian's many ethnic groups, Da Kitchen's menu reflects the unique culinary hodgepodge that is Maui, in comfort food done well. Make sure to start off with one of the musubis (you can't go wrong with fried spam) before tearing into the more filling menu items like a towering kalua pork sandwich, oversized plate lunches and extensive list of over-the-top Mocos like the "Norotious B.I.G Moco" with hamburger, chili, 2 eggs, bacon, Portuguese sausage, spam and fried rice.
More of the best in Maui
If you think a trip to Maui is all mornings at the beach and afternoons by the hotel pool (which, don't get us wrong, is definitely some of it) think again. The second most visited of Hawaii's islands is ripe with distinctive culture, top-notch restaurants, and some seriously otherworldly nature to make for a vacation you'll never forget.