Heads up! We're working hard to be accurate – but these are unusual times, so please always check before heading out.
The 25 best things to do in Maui
Road to Hana reigns supreme but other best things to do in Maui include whale watching, slack key festivals and more
There are plenty of awesome things to do in Maui, Hawaii's second largest island.
Given its origins, the destination is often referred to as the Valley Isle: Maui was formed as lava flow from two different volcanoes (Pu'u Kukui and Haleakala) merged to give rise to one incredibly diverse piece of land.
Throughout its peaks and valleys, the island is home to an incredible assortment of natural produce, so you'll often find lots of fruits and greens on the menu of delicious local restaurants, ingredients sometimes also used to make top-notch ales at the best breweries in town.
But it's not all about the food here: we've got awesome beaches, hikes, road trips, snorkeling expeditions, sailing adventures and much more. At every turn, expect a combination of island escapades and cultural immersions, backed by famous rainbows and starry skies.
Best things to do in Maui
This scenic drive through Maui's stunning seaside cliffs and alongside waterfalls should be on everyone's bucket list. The 65-mile route takes serious time thanks to restricted speeds around treacherous curves and blind corners, so dedicate a whole day to this adventure. As you approach Hana, visit Honokalani Beach to walk along black volcanic sand and splash in the waves, then pop by Da Fish Shack for seriously good fish tacos.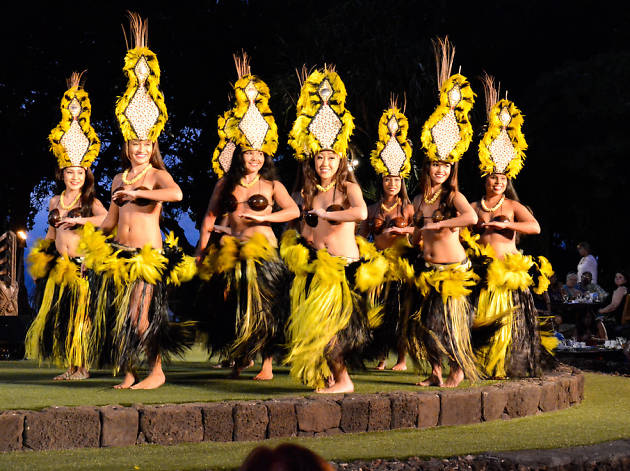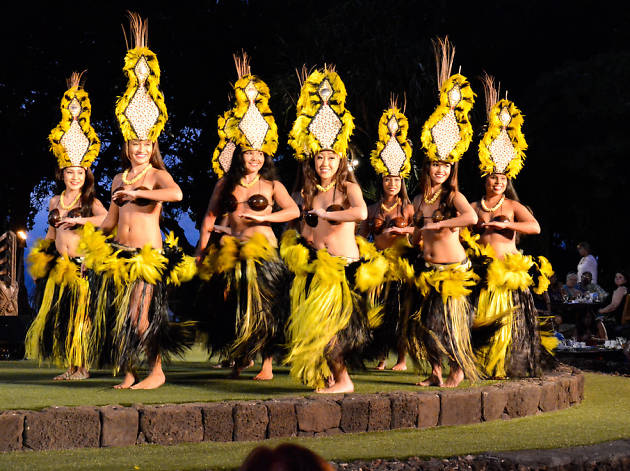 Photograph: Courtesy CC/Flickr/Kaiscapes
For the ultimate combination of island flavor and entertainment, book an evening at Old Lahaina Luau. This celebration honors tradition through energetic music and dance performances, and you'll also witness the unveiling of the Kālua pua'a—roasted pork—from its underground oven. Sample fresh poke, marinated chicken and flavorful salads at the buffet while enjoying bottomless cocktails. All this occurs alongside panoramic ocean views and that famous Maui sunset.
On a crystal clear night, Maui's skies light up with an impressive display overhead. To fully appreciate all that is shining over this slice of paradise, take a guided astronomical tour hosted at Hyatt Regency Maui Resort and Spa. Spend the night stargazing with powerful telescopes while nibbling on chocolate strawberries accompanied by sparkling wine as the astronomy director shares stories of celestial navigation.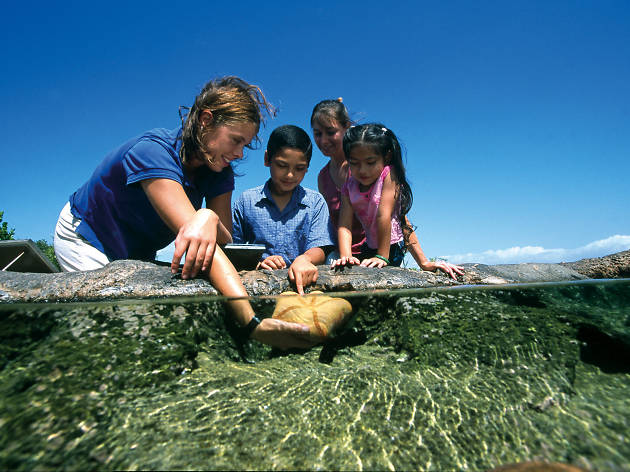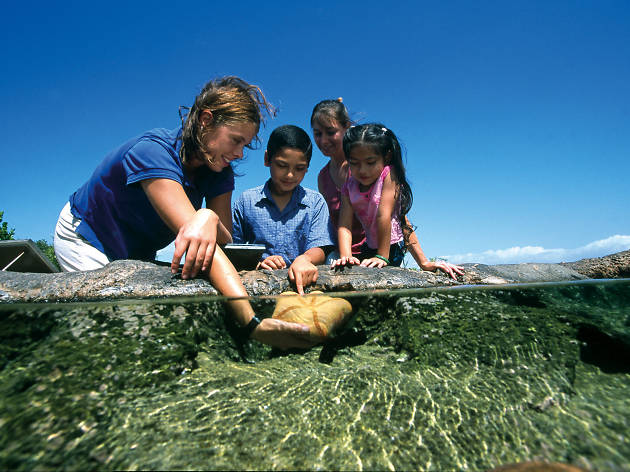 Photograph: Courtesy Flickr/cc/Smart Destinations
Explore living reefs, see rare corals and a turtle lagoon at the Maui Ocean Center. Then watch sharks, rays and huge fish interact with each other as part of the impressive "Open Ocean" exhibit, where guests wander through a glass tunnel and take in overhead views. The newest addition to this immersive marine life experience is the 3D humpback whale sphere that will leave you in awe.
Maui boasts 500 acres of coffee farmland and, as you drive around West Maui, you'll notice the largest production on the island at Kaanapali Coffee Farms. That's where MauiGrown Coffee is harvested then brought to the super cute company store and café near Lahaina. Taste test a variety of local roasts and pick up fresh beans to take home with you.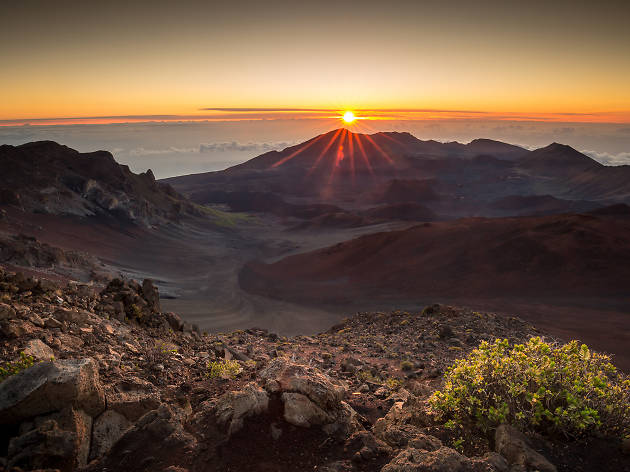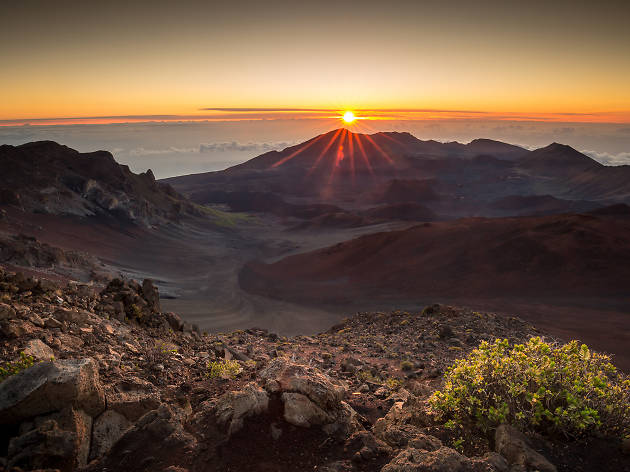 Photograph: Shutterstock
6. Haleakala Crater at Haleakala National Park
Not only is Haleakala Crater the location where, according to Hawaiian mythology, the demigod Maui lassoed the sun, but it's also one of the most beautiful places you could possibly watch it rise. You really have to be an early riser to see this magic unfold as it can take up to two hours to reach the summit and reservations are required to enter the district during wee hours. Bundle up: the Haleakala Visitor Center's elevation is nearly 10,000 feet and much cooler than sea level.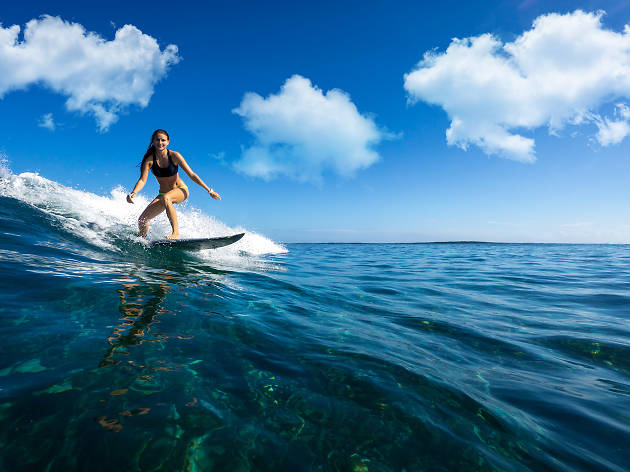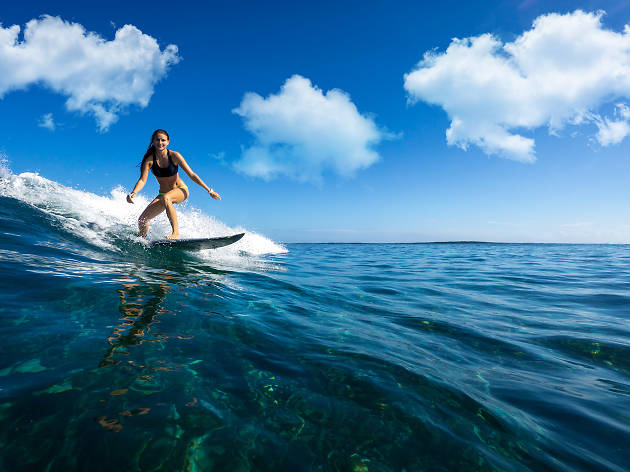 Photograph: Shutterstock
The instructors at Kaanapali Surf School are serious pros, but they're also famous for encouraging first-timers. They'll start off with a land-based lesson on technique and safety then follow you out into the break to guide your ride. Kaanapali's waves are gentle and consistent, making this a great entry level experience. Trust us when we say that there's nothing like catching that first wave all on your own.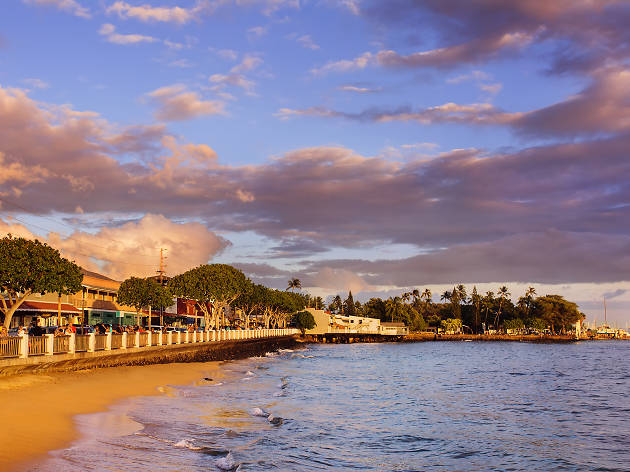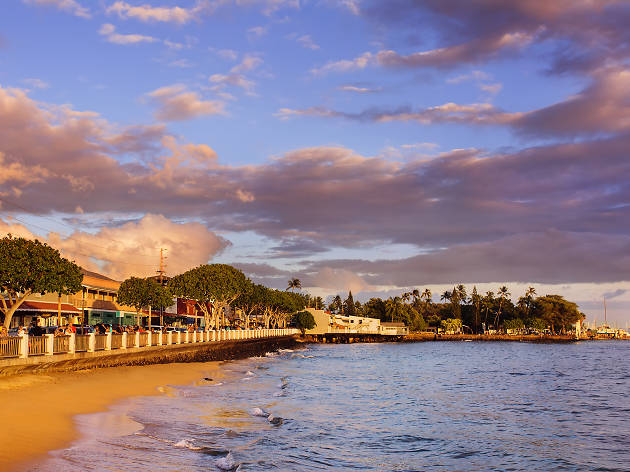 Photograph: Shutterstock
8. Lahaina Historic Trail
Explore more than 500 years of history spread throughout 65 sites in Lahaina Town. Start at Baldwin Home Museum, the oldest surviving house on the island of Maui, then visit a courthouse, lighthouse and more before arriving at the legendary Banyan tree. Over 145 years old, this massive tree has grown 16 separate trunks and, at 60 feet high, it is the biggest Banyan tree in the United States.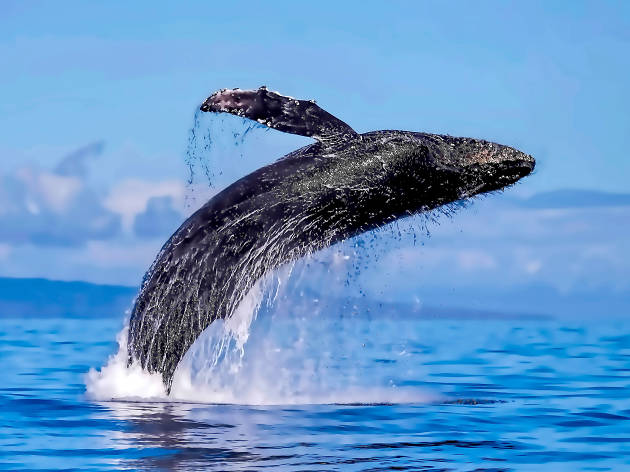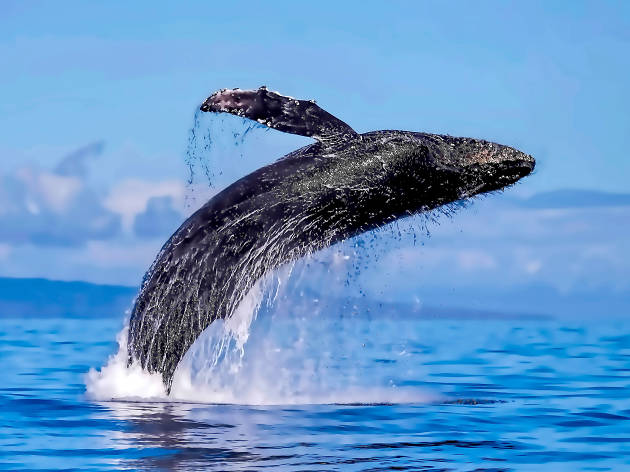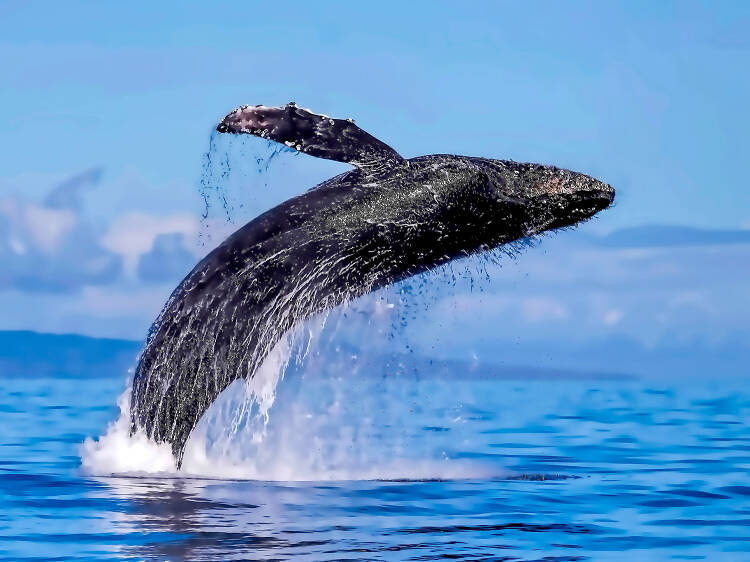 Photograph: Shutterstock
As of 2020, Maui Whale Festival celebrates 40 years of whale education and advocacy while giving the public access to amazing views of these incredible mammals during peak humpback whale season. Join a concert cruise to witness whales breach while local musicians entertain on deck. You can also pack your binoculars and pull up a chair seaside. Marine Naturalists are stationed at key locations to assist visitors with spotting whales on their voyage through Maui waters.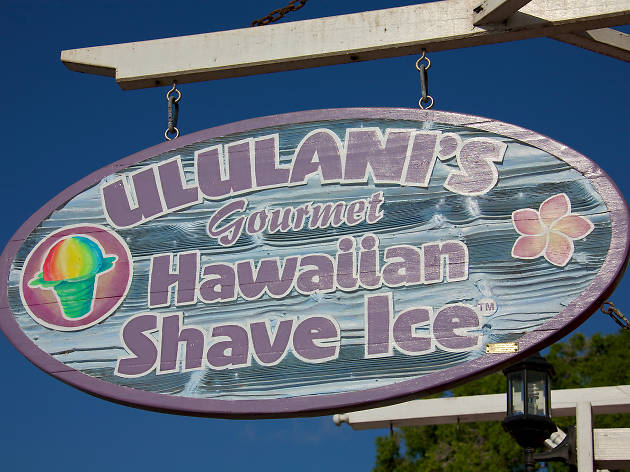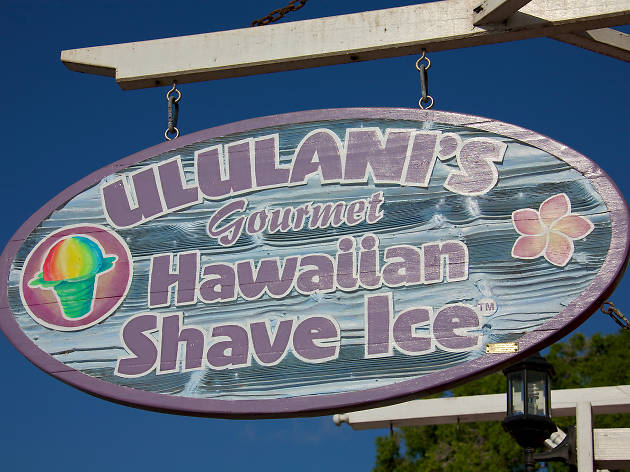 Photograph: Shutterstock
10. Ululani's Hawaiian Shave Ice
Offering more than 50 flavors, it's impossible to choose one favorite shave ice topping, so go for three or more. Combine mango and guava with passion orange for a refreshing island favorite or try pineapple with coconut and lime for a sweet-tart treat. Pro tip: there is almost always an eager line of customers here, so try the beachside location at Hyatt Regency Maui Resort for a quick pick-me-up without the wait.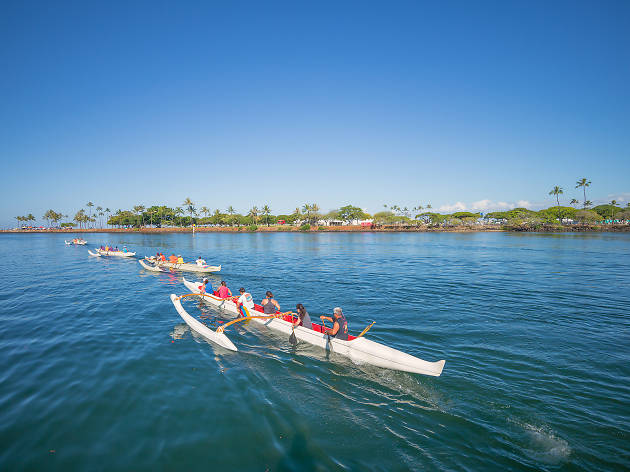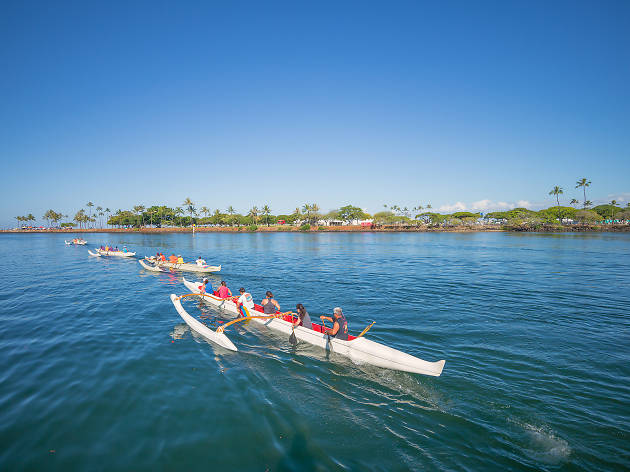 Photograph: Shutterstock
Outrigger canoes found prominence long ago in Polynesia and made their way to the islands as a means of transportation and for line fishing. Now a popular water sport, paddling an outrigger takes six willing bodies. The Waʻa Paddle Tour comes with a side of stunning views of the West Maui mountains as your guide shares local lore and culture.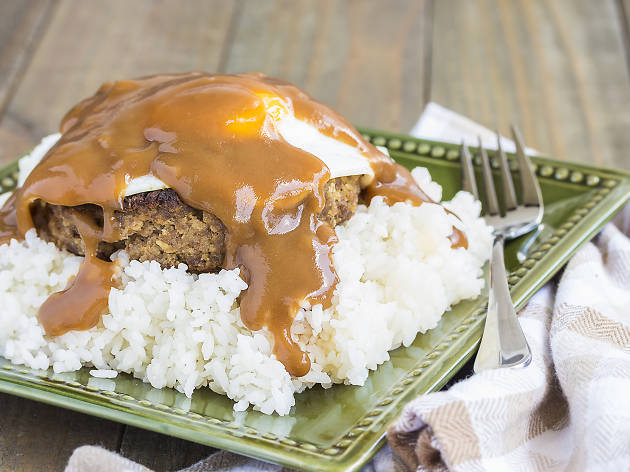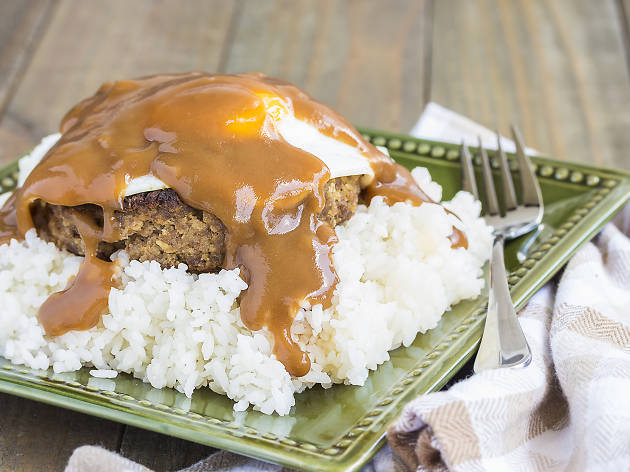 Photograph: Shutterstock
One of Hawaii's must-try culinary treats is loco moco: a hefty serving of white rice topped with a full hamburger patty, a fried egg and thick gravy. This is serious comfort food and you'll find variations of the delicacy at every turn. Chef Joey Macadangdang goes the traditional route with a powerful flavor punch at his quick-serve casual eateries. While there, try his ahi potstickers as well.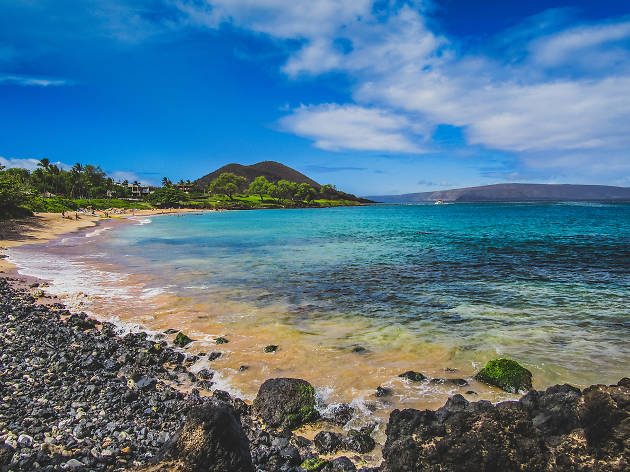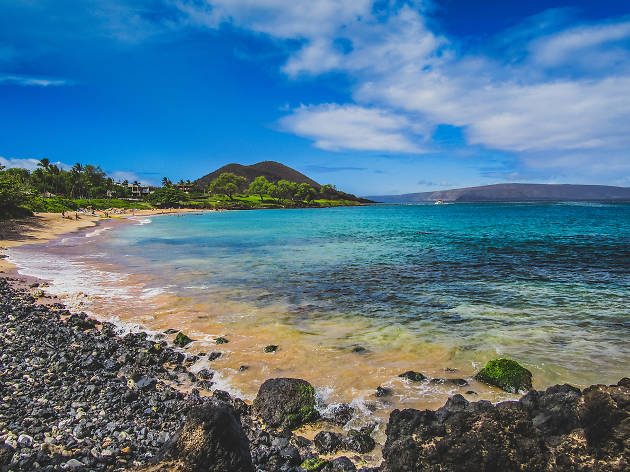 Photograph: Shutterstock
While you can find sea turtles at a few different beaches in Maui, the safest bet to actually spotting them is to head to Maluaka Beach. Lovingly referred to as "turtle town," this beach is known as the home of a large population of Hawaiian green sea turtles. As an added perk: the beach is not often crowded, so you'll also get to enjoy a leisurely ocean swim in calm waters.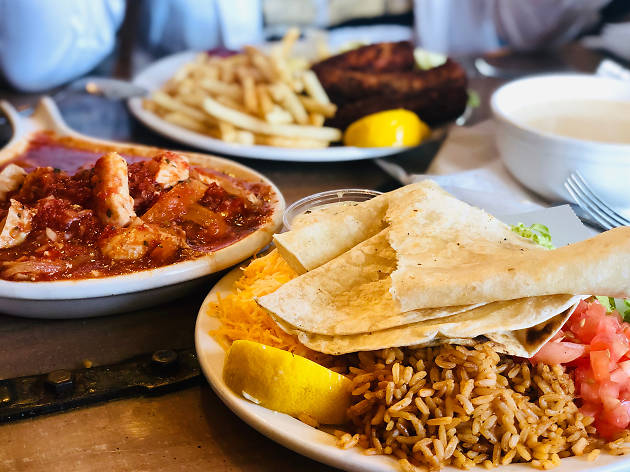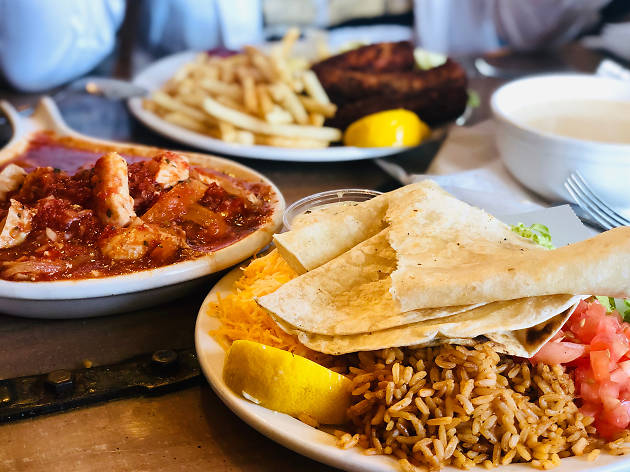 Photograph: Shutterstock
If you want to expand your culinary palate by sampling Mau's bounty of seafood, head to casual eatery Paia Fish Market for an easy ordering experience. Try the mahi mahi if in the mood for a flaky white fish or dig into opah instead, a Hawaiian fish that supposedly brings good luck. Once you pick your protein, you'll get to choose its preparation: grilled, blackened, Cajun style or sautéed in butter and lemon.
15. Maui Wines at Ulupalakua Ranch
While wine tasting might be the last thing you imagined doing while visiting a tropical island, Maui's Ulupalakua Vineyards is a great excuse to take a scenic drive through Upcounty. Tour the estate to see historic buildings and learn why this was a favorite spot of Hawaiian royals King Kalākaua and Queen Kapi'olani. Taste a range of grape varietals but make sure not to miss out on the pineapple wines unique to this area.
It may seem odd to find penguins in Maui, but these African black-footed cuties are perfectly at home in warm climates. These seven quirky characters reside at Hyatt Regency Maui and, each morning, they put on an energetic display during their feeding sessions. Throughout the day, you'll find them diving into their pond, showing off torpedo swim skills and cooling off in the shade.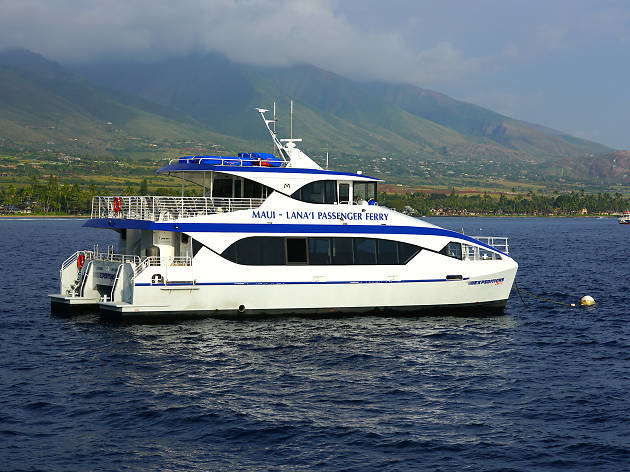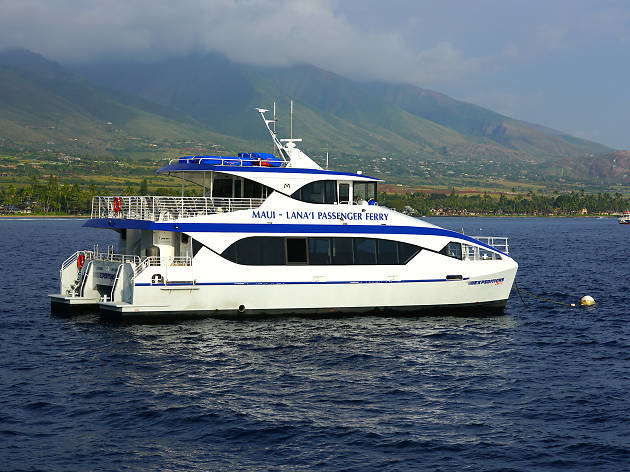 Photograph: Shutterstock
17. Maui-Lanai Passenger Ferry
Hop the passenger ferry connecting Maui with Lanai to expand your horizons—literally. While it's the smallest of the state's inhabited islands, this part of Maui County offers a full range of activities off the beaten path. Lanai is home to the ideal terrain for four-wheel excursions and horseback riding, though you'll also find unique crafts and mouth-watering eateries in Lanai City. You might also want to visit the Lanai Cat Sanctuary to mingle with six hundred island kitties.
18. Made in Maui Festival
Forget tourist T-shirts and keychains: the annual Made in Maui County Festival boasts over 140 vendors selling exciting local products, from artisan craft goodies to jewelry and freshly baked goods. Sample local olive oil and honey, peruse hand-painted fabrics and hand-crafted leis, and take home one-of-a-kind gifts. Give into temptation and dine at more than a dozen on-site food trucks featuring acai bowls, shrimp plates and island barbeque.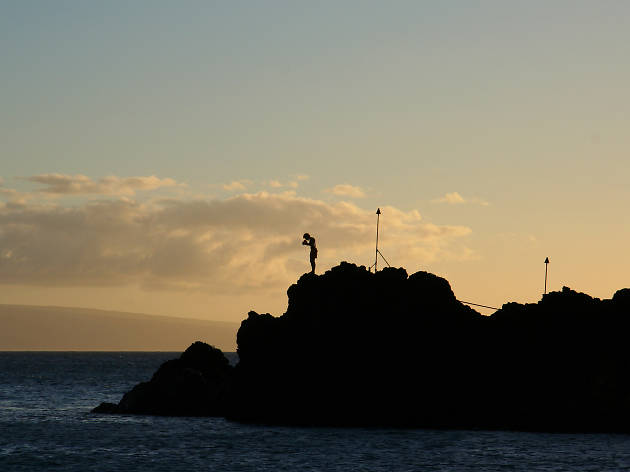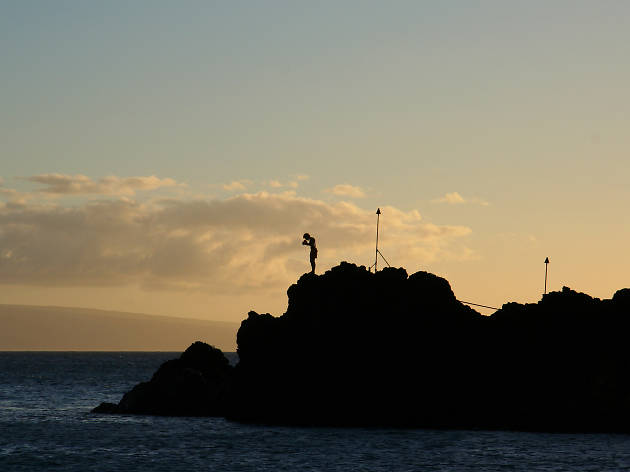 Photograph: Shutterstock
19. Black Rock Cliff Dive
Chief Kahekili, a Maui king in the 1700s, dove from the top of lava rock cliffs at Puu Kekaa, commonly referred to as Black Rock in Kaanapali, and into the ocean waters below. This tradition is reenacted with a free sunset torch lighting ceremony before a warrior diver takes that same grand leap. If you feel brave, head over in the daytime to try this cliff dive yourself, or snorkel the clear waters below to see a great selection of sea life while others belly flop.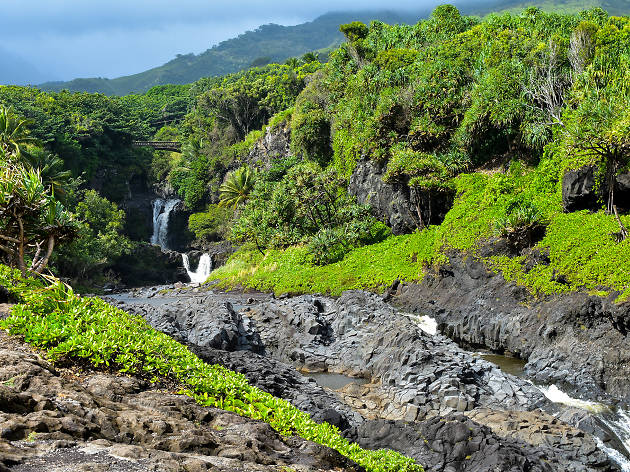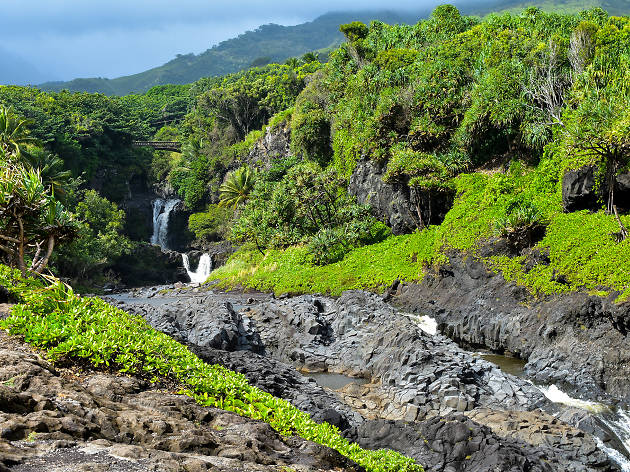 Photograph: Shutterstock
20. The Seven Sacred Pools
Nicknamed "seven sacred pools," the Pools of 'Ohe'o provide the swimming experience of your dreams. Surrounded by a lush rainforest and bamboo trees, this series of cascading waterfalls and natural pools is East Maui's most popular attraction. Tip: visit on a sunny day as wet weather means the area is closed off for safety.
21. Hawaii Food & Wine Festival
This annual culinary celebration brings award-winning chefs to town over several weekends. Maui events include a six-course gala dinner and a ticketed fireworks finale, while a free family event takes place in Whalers Village. If you can't make the October festivities, try to visit during the annual Kapalua Wine & Food Festival, which takes place in June and includes a binge-worthy seafood fair.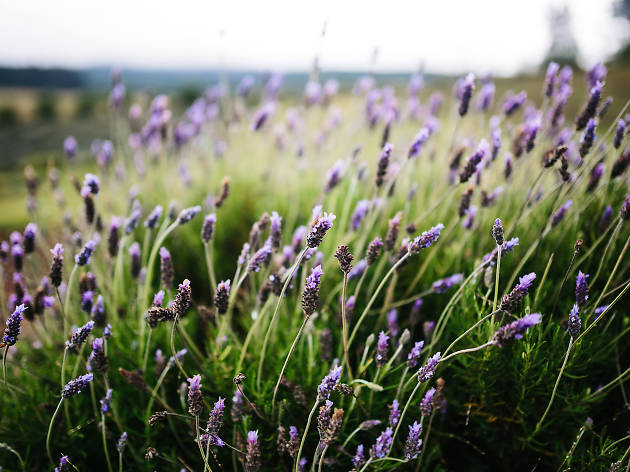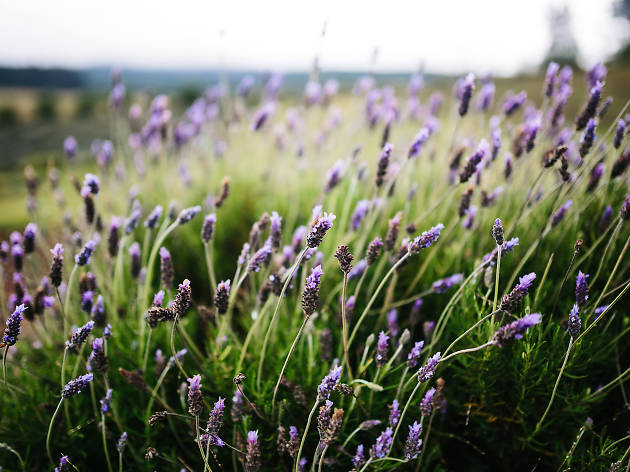 Photograph: Shutterstock
22. Ali'i Kula Lavender Farm
For a completely different vibe than the one defining Maui's beach scene, head inland to the ranches and visit Ali'i Kula Lavender farm. General admission is only $3 and a free self-guided walking tour offers sweeping views of the island and gardens. Sign up for a craft class to make your own lavender wreath or shop the on-site market for aromatherapy goods and lavender honey.
Forget walking: the best way to experience the rolling hills of a Maui pineapple plantation is to horseback ride through them. Saddle up at Ironwood Ranch in Napili and you'll soon be giddying-up through rain forests, green mountainsides and (yes) pineapple fields, like a regular Hawaiian ranch hand.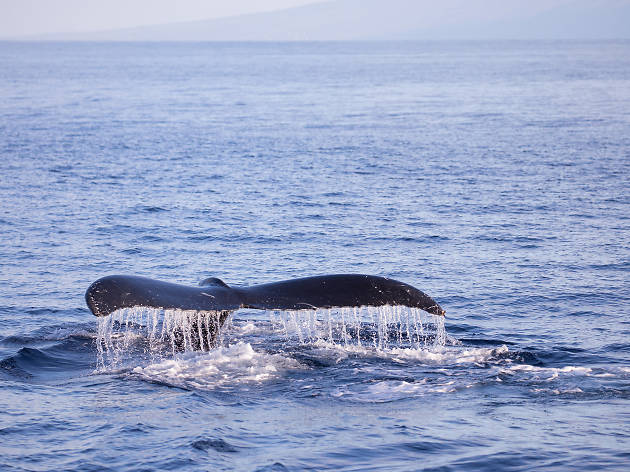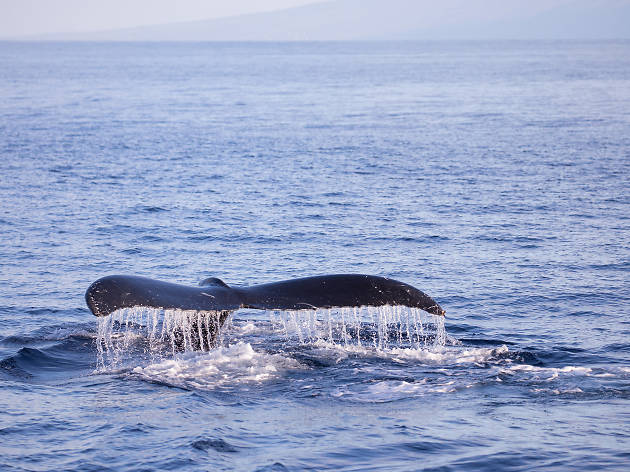 Photograph: Shutterstock
24. Pacific Whale Foundation
It's impossible not to fall in love with Maui's marine and wildlife while snorkeling or sailing around the island. To make a positive impact during your visit, consider volunteering with Pacific Whale Foundation, even for just a few hours. Options range from debris monitoring to coral reef protection, and you'll gain a broader appreciation for these precious ecosystems.
25. Slack Key Guitar Festival
Join the festivities at Maui Arts & Cultural Center during this free family event celebrating an original Hawaiian art form. Ki Ho'alu—which means "loosen the key" in Hawaiian—is a guitar form that dates back to 19th-century island cowboys. At the festival, dozens of slack key guitar musicians showcase their music while craft vendors and local eateries cater to the crowd.
Feeling the hunger pangs?
Maui's best restaurants boast influences from the many diverse heritages of the island's population, spanning Japanese to Filipino and Chinese; modern Maui cuisine is something that you'd be hard-pressed to find off the island.