Heads up! We're working hard to be accurate – but these are unusual times, so please always check before heading out.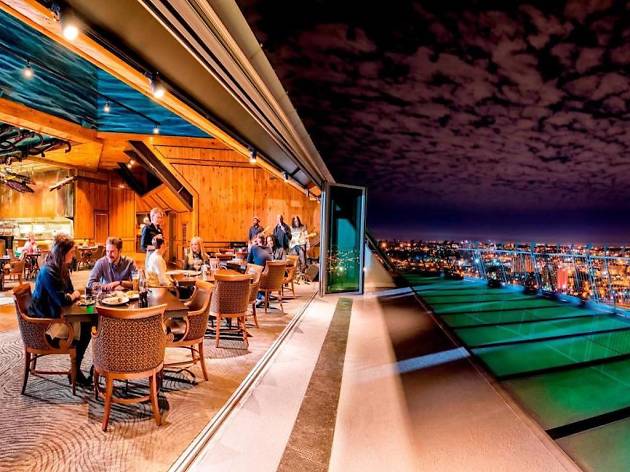 The 10 best hotels in Memphis
Take a deep dive into rock 'n' roll history and the unique vibe of the Deep South with the 10 best hotels in Memphis
The ultimate Deep South city, Memphis is celebrated as the musical capital of the USA and the birthplace of rock 'n' roll. From the iconic Beale Street to Graceland, you'll hear the constant hum of Elvis (and the blues and soul that inspired him) at every turn. The city is also the birthplace of the modern franchise motel – the first Holiday Inn was conceived here in 1952. That particular establishment is long gone, but big American hotel chains still tend to dominate. There are plenty more unique options to be found though – take your pick from quirky themed lodgings, historical delights, and a handful of high-end boutique hotels that have popped up this millennium.
Best hotels in Memphis
Courtesy of Booking.com
Memphis' most beloved hotel is famous for its resident ducks – the twack (yes, that's the collective noun) of mallards who make twice-daily appearances to splash in the lobby fountain. The iconic institution has a deserved reputation for elegance and is still the place to be seen after nearly 150 years in business. Sip on a mint julep in the Lobby Bar – dubbed 'the living room of Memphis' – and settle in for the ultimate people-watching experience. You could even follow in the footsteps of guests Oprah Winfrey and Stephen Fry, and act as Duckmaster for the day.
Courtesy of Booking.com
2. The Guest House at Graceland
The closest you'll get to a sleepover in Elvis' house without breaking any laws, the Guest House at Graceland has been taking care of business since 2016. Situated a few steps across Elvis Presley Boulevard from rock 'n' roll's own White House, the hotel's design reflects The King's unique personal style, and it's nowhere near as gaudy an aesthetic as you might imagine – rooms are spacious and modern, with gleaming coffee machines and rain-head showers. Got plenty of Money Honey? Go for one of the 20 lavish themed suites designed by Mrs Priscilla Presley herself.
3. River Inn of Harbor Town
About as charming as a lodging can get, this waterfront boutique hotel lies away from the hubbub of downtown in the upscale neighborhood of Mud Island. Rooms offer soothing, unobstructed views of the Mississippi and service is outstanding, from complimentary champagne on check-in to port and chocolate truffles at turndown. The four-posters are so comfortable there's a danger you'll sleep in, but don't miss the gourmet breakfast at in-house restaurant – the pancakes will set you up for the day.
This gorgeous turreted B&B might just be the most romantic spot in Memphis – all polished hardwood floors, marble mantlepieces, glistening chandeliers and tinkling pianos. Built in the mid-19th century, it's had stints as both a majestic family home and the original site of the Memphis College of Art, and you'll be hard-pressed to find a better location – the National Historic Landmark is in the heart of the city's Victorian Village, home to some of Memphis' most stunning architecture. Be sure to book early – there are just five exquisite, uniquely decorated suites.
Courtesy of Booking.com
The latest in a wave of chic boutique hotels to open in Blues City, the Hotel Napoleon lies in the repurposed Winchester office building, former home of the Evening Scimitar newspaper. The Winchester's 1902 stone-veneer facade is breathtaking, but this historic exterior is deceptive. Step inside and you'll find techno on the lobby speakers, ultra-modern industrial interiors and rooms stuffed full of tech, from 50in-flatscreens to Bluetooth stereos. It all combines to create an atmosphere of millennial cool. Settle down with a craft beer in the farm-to-table restaurant and soak it up.
Courtest of Booking.com
6. Talbot Heirs Guesthouse
Just a block and a half from Beale Street, this homely guesthouse offers warmth, conviviality and excellent value. You'll be greeted on the steps outside by the genial innkeeper and led to one of eight well-equipped suites, which feel more like bijou studio apartments than standard hotel rooms. All suites come with their own kitchen and everything you might need for a hearty breakfast, from coffee to Cheerios. Missing supplies? Fear not, one of the extraordinarily helpful staff will pop to the local grocery store for them.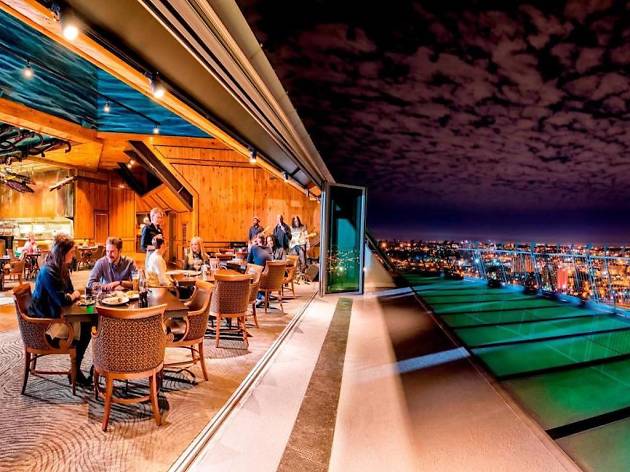 Courtest of Booking.com
The most surreal new addition to the Memphis hotel landscape is this 5-star great-outdoors-themed resort set in a towering, shiny pyramid. It even has its very own swamp, complete with live alligators. Suites are quirky recreations of fishing cabins and treehouses, with luxurious touches like handcrafted furniture, roaring fireplaces and lofty ceilings. The Big Cypress Lodge feels like a transplant from Orlando or the Vegas Strip, but the whole experience manages to stay just the right side of cheesy, thanks to a combination of excellent service and incredible attention to detail.
Courtesy of Booking.com
Smack bang in the centre of downtown, the Madison is the most rock 'n' roll boutique option in Memphis. Sleek, contemporary decor nods to the city's musical heritage – there are even guitars and a baby grand in the lobby, just in case you fancy a spontaneous jam session. Head up to the rooftop bar and ease into the evening with a sundowner – you're as likely to be surrounded by uber-trendy locals as fellow travelers in one of the swingingest spots in town.
Courtesy of Booking.com
9. Hampton Inn & Suites at Beale Street
Clean, well-maintained and with cheerily efficient service, this lodging mostly bags a spot on our list for its unbeatable location in the beating heart of musical Memphis. Pick a room with a balcony and gaze on the spectacle of refreshed revellers weaving in and out of Beale Street's countless neon-lit juke joints. Travelling with kids? You'll find the complimentary cribs, highchairs and indoor pool come in pretty handy. Hot breakfast is included but you won't have to travel far for other sustenance – you've got the cream of Memphis' culinary scene on your doorstep.
A clean, safe option for the budget-conscious, you'll find Memphis' sole hostel perfectly positioned in the middle of the city's hippest neighborhood – buzzy Cooper-Young is packed with pop-up galleries, craft breweries and record shops – rent a recycled bike and take the chance to explore the area on two wheels. Whether you choose a shared bunk (starting at $25) or a private room, you'll find everything you need – free wi-fi, lockers and a serve-yourself breakfast. The hostel is part of the First Congregational Church, but don't worry if you're not a believer – no recruitment attempts will be made.