Heads up! We're working hard to be accurate – but these are unusual times, so please always check before heading out.
The 19 best things to do in Memphis
A tour of Sun Studio, of Elvis Presley game, tops the best things to do in Memphis. Also: Graceland and Beale Street.
There is a whole lot of history to this Tennessee city, and what better way to delve into it all than by exploring the very best things to do in Memphis?
Known for its connection to blues, soul and rock 'n' roll greats, in addition to delectable BBQ served at some pretty awesome restaurants across town, Memphis is bursting with its love for all things music and food. After all, this is the home of the legendary Sun Studio (Johnny Cash and Elvis Presley both recorded albums here), of Presley's Graceland mansion and the World Championship Barbecue Cooking Contest, listed in the Guinness World Record as the "largest pork barbecue contest in the world" (it happens each May!).
Not convinced yet? A mere walk around Beale Street, which may seem like a tourist mecca but is actually a local favorite as well, will certainly turn Memphis into our of your favorite cities across the US (want to stay for a few days? Check out the top hotels in the area). Here are all the best things to do while in town.
Best things to do in Memphis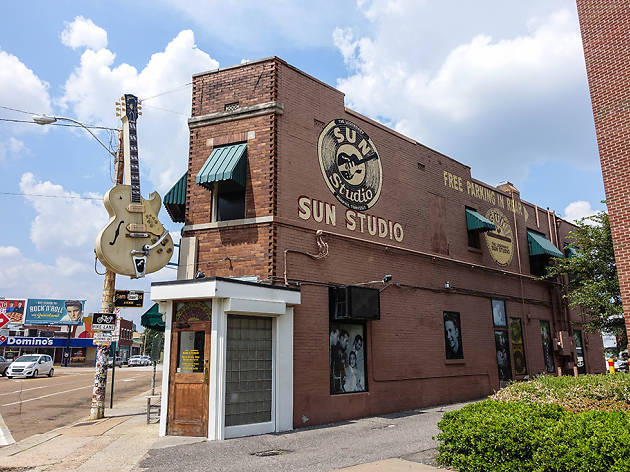 Photograph: Shutterstock/Sue Stokes
Elvis Presley got his start in this small studio just east of downtown Memphis. Today, you can tour Sun Studios, learn all about Memphis' musical lore from local artists who serve as tour guides, and even stand at the microphone where the King of Rock & Roll himself made history while crooning, "That's All Right."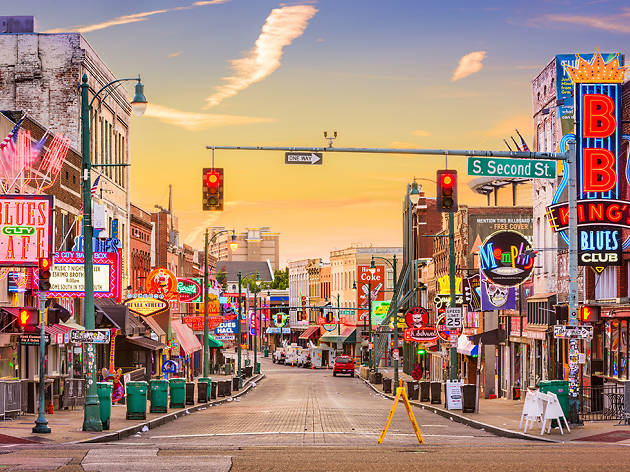 Photograph: Shutterstock/Sean Pavone
On the surface, Beale Street may seem like a regular tourist destination. But stay a little longer and you'll experience some uniquely Memphis things: find the Irish jumping goats at Silky's, take in a world-class concert at the historic New Daisy Theater, scoop up a sundae at A. Schwab Old-Fashioned soda counter, eat a burger cooked in 100-year-old grease at Dyer's and oh-so-much more.
Photograph: Courtesy Yelp/Alan B.
3. National Civil Rights Museum
Built on the site of Dr. Martin Luther King Jr.'s 1968 assassination, the National Civil Rights Museum at the Lorraine Motel immerses visitors in the struggles involved in achieving civil rights from slavery through the 1960s movement and today. Experience first-hand accounts of events through artifacts, special displays, video presentations and more.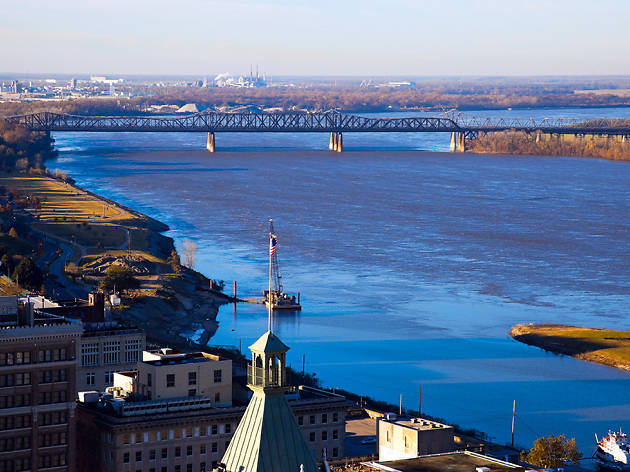 Photograph: Shutterstock/Henryk Sadura
Divine abilities are not required to walk across this body of water, as you can use the Big River Crossing's bike and pedestrian bridge to travel across the Mississippi to West Memphis Arkansas. Take in sweeping views of the river and the downtown skyline while enjoying the bridge's seasonal light displays.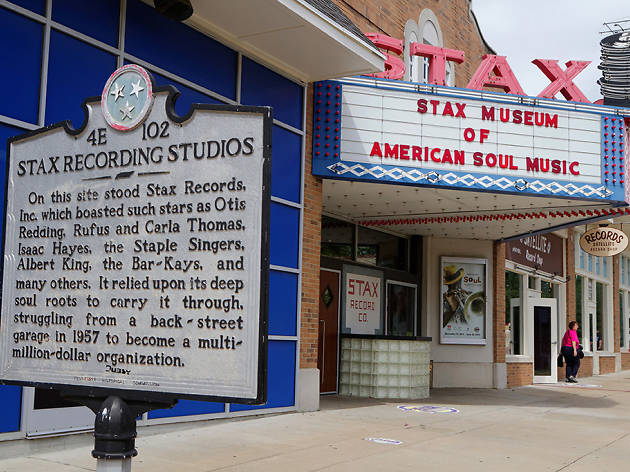 Photograph: Shutterstock/Pierre Jean Durieu
Take a trip to Soulsville in southern Memphis to visit the Stax Museum of American Soul Music. Built on the site of Stax Records, the museum offers a fun and music-filled look at the origins of Memphis soul focusing on legends like Otis Redding, Carla Thomas, and Booker T. & the M.G.'s. You can also get a close-up look at Isaac Hayes' gold-plated, fur-lined Cadillac.
Photograph: Courtesy Yelp/Zameer A.
Each day at 11am, a small but mighty parade of adorable ducks make their way from the rooftop of the Peabody Hotel across the lobby to the marble fountain, where they spend the day. Led by their red-coated Duckmaster, the feathered friends then return upstairs at 5pm. Kids get front-row seats to the march and adults can enjoy a cocktail from the Lobby Bar. How cool?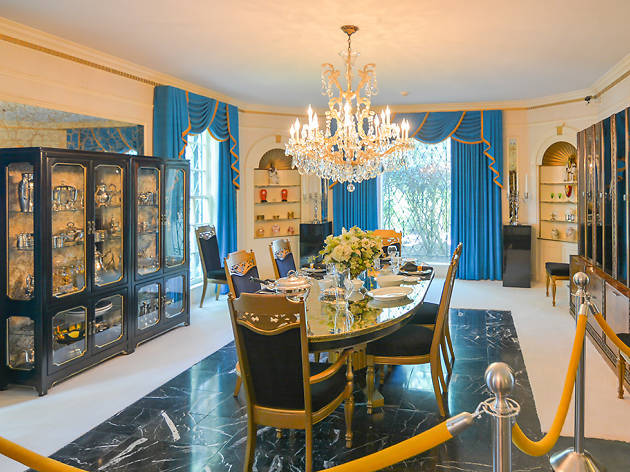 Photograph: Shutterstock/jejim
A list about Memphis would be incomplete without the well known home of Elvis Presley: Graceland. Learn all about the artist's origins and see his '70s home decor—including the famous Jungle Room. Across the street, find a relatively new museum featuring Elvis' collection of classic cars, next to several cafes and other museums dedicated to music.
Photograph: Courtesy Yelp/Jimmy R.
Why is there a pyramid in Memphis? Why is it an outdoors supply store? Can I get to the top? Find out the answers to all of your burning questions when you spend time inside the enormous glass pyramid and ride the nation's tallest freestanding elevator to the observation decks. More than just an outdoors store, Bass Pro is home to aquariums, a bowling alley, a luxury hotel, a fudge shop, restaurants, shooting ranges and more.
Photograph: Courtesy Yelp/Ron B.
The Memphis Redbirds Triple-A baseball team gives you a chance to see pro players in action before they're called up to the big leagues. Grab a local Ghost River brew and some barbecue nachos, enjoy the game and stick around afterwards for Saturday night fireworks at the ballpark.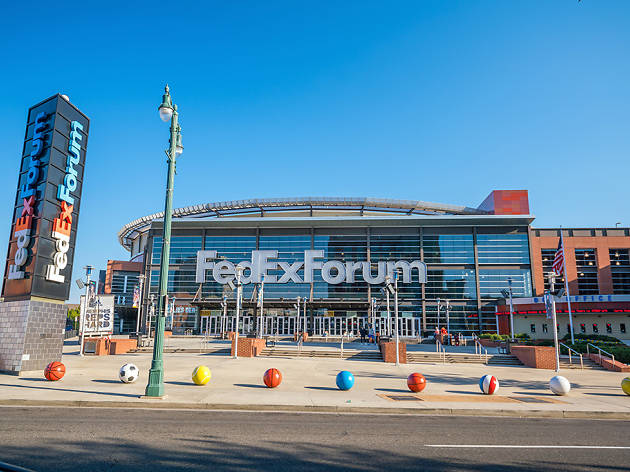 Photograph: Shutterstock/f11photo
FedExForum—just steps away from Beale—is where you'll find the local sports fans during basketball season. Memphians cheer on the Memphis Grizzlies, an NBA team, and the University of Memphis men's basketball team, called Memphis Tigers, in this state-of-the-art arena that also hosts world-class concerts and tours.
Photograph: Courtesy Yelp/Chris M.
11. Paula & Raiford's Disco
In the daylight, Raiford's looks like little more than a basic storefront on Second Street. At night, the place comes alive with a red carpet entrance, bright lights, disco balls, a light-up dance floor, a fog machine and the absolute best dancefloor to step on. Don't forget your "sexy" stamp from club owner Paula Raiford.
Courtesy Yelp/Anthony C.
12. Malco Summer Drive-In
The Malco Summer Drive-In is one of a few outdoor drive-in theaters still operational in the country. Every month, the staff on premise hosts the Time Warp, an all-night movie marathon of cult classics. Pull up, roll down your windows and enjoy favorites like Alfred Hitchcock's The Birds, The Neverending Story and Jaws.
Photograph: Courtesy Yelp/Marlon W.
Go where the locals go on sunny days (Memphis has plenty!) and enjoy the outdoors at Shelby Farms Park. One of the largest urban parks in the nation, Shelby Farms offers miles of paved and unpaved trails, canoeing, kayaking, paddle-boating, a state-of-the-art playground, a Go Ape! Adventure ropes course, horseback riding, The Kitchen restaurant and a herd of buffalo. What else could you ever wish for?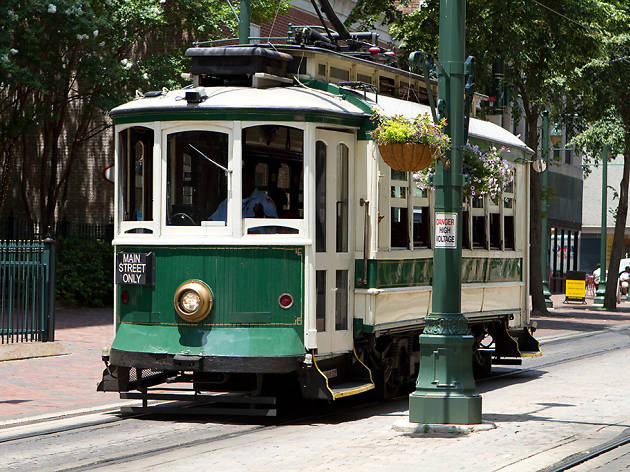 Photograph: Shutterstock/Steven Frame
Main Street in downtown Memphis gives visitors the chance to experience the city's culture all on a single street: take a ride on a vintage trolley, eat at dozens of locally-owned eateries, stop by museums like the Blues Hall of Fame and Center for Southern Folklore, grab coffee at a cafe and see plenty of totally Instagram worthy murals and sculptures in one only vivit.
Photograph: Courtesy Yelp/Jim H.
A local favorite, this outdoor amphitheater in the heart of picturesque Overton Park hosts 50 free concerts every year and families flock from all around town with their blankets, chairs and picnic baskets to enjoy live music coming from the same stage where Elvis first publicly performed.
Photograph: Courtesy Yelp/Al O.
Yes, you can always hear the blues on Beale but, for an off-the-beaten path experience, stay up late and visit Wild Bill's club in the Vollintine-Evergreen District. Expect music from longtime blues gurus, playing way intoo the wee hours of the morning. Bonus points: Your beverage options, which include domestic beers in 40-ounce bottles or soda setups.
Photograph: Courtesy Yelp/Sean J.
Good soul food is worth the wait and, while you can find delicious Southern-style meals at several worthy locations around Memphis, Alcenia's comes with an extra personal touch. Owner B.J. Chester-Tamayo often greets customers with hugs and personalized service before she prepares each meal: choose from dishes like fried chicken, battered catfish, greens, cornbread, mac and cheese, meatloaf yams and more.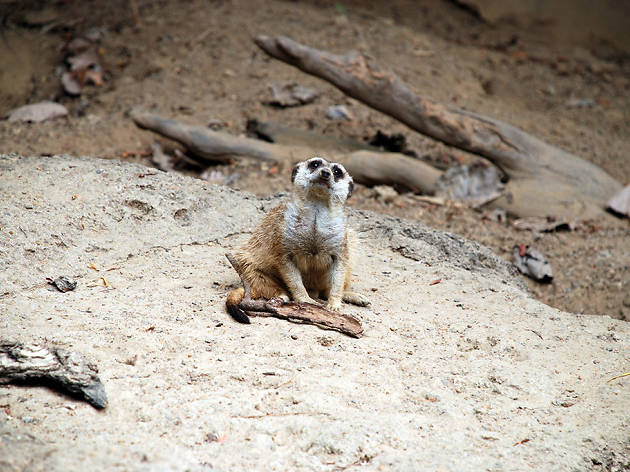 Photograph: Shutterstock/Ann W. Kosche
There are only four zoos in the entire United States that have giant pandas on display—and the Memphis Zoo is one of them. Come see Ya Ya and Le Le play and eat bamboo, then explore the rest of the top-ranked zoo—home to polar bears, lions, monkeys, plenty of birds and reptiles, penguins and a baby hippopotamus named Winnie.
Photograph: Courtesy Yelp/Memphis CVB
The Broad Avenue District is one of several Memphis neighborhoods where you can spend an afternoon shopping, eating and drinking basically all at once. Shop at Five In One Social Club or Falling Into Place for local souvenirs beyond generic tchotchkes. Eat at Bounty on Broad, Maximo's or The Liquor Store, then have beer at Wiseacre taproom. Finish off your night with live music and craft cocktails at The Cove.
More of the best in Memphis
To truly experience the Memphis food scene, it's necessary to drop preconceived notions about what "the best" dining should look like. Spoiler alert: it's not always industrial spaces with small plates... but it could be.