If you consider the hashtag a legitimate indicator of popularity, then South Beach is officially home to the most famous street in America.
A new study published by the travel website Wanderu has crunched the numbers and determined that Ocean Drive—the waterfront thoroughfare lined with palm trees, Art Deco buildings, flashy cars and scantily clad bodies—is the No. 1 most famous street in all of the U.S.
Not only that, but Northwest Second Avenue, home to the Wynwood Walls outdoor street art museum and countless other colorful murals, came in at No. 2. The two Miami streets beat out illustrious roadways including New Orleans' Bourbon Street, Los Angeles' Rodeo Drive and New York's Fifth Avenue.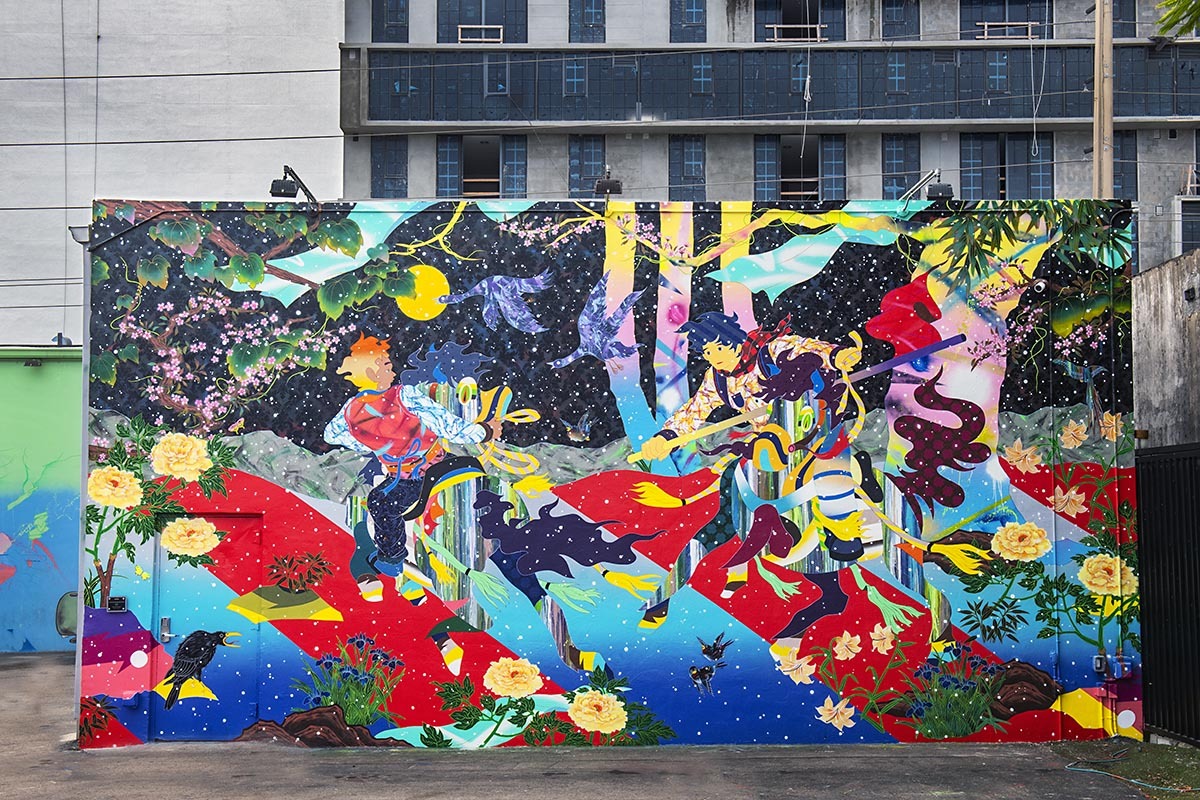 The ranking is based on the number of times the respective street has been posted on Instagram. At the time the study was conducted, Ocean Drive (#oceandrive) clocked 1,056,081 posts on the social platform, and Northwest Second Avenue (#wynwoodwalls) had slightly fewer posts at 961,020.
A third illustrious Miami street, Calle Ocho, also ranked high on the list at No. 16 ahead of San Jose's Santana Row and just behind Boston's Newbury Street. The #calleocho had 186,284 posts at the time of the study.
Of course, there are a lot of other factors that could be considered more useful measures of "fame." But when it comes to pop cultural references, iconic landmarks and sheer name recognition, we have to admit, Ocean Drive does stand out as a star among stars. (Whether we agree with the "Wynwood Walls" definition and ranking is another story.)
If you're wondering how it's possible that major New York streets like Broadway and Wall Street failed to make the top 20, we were too. A Wanderu rep provided the following helpful response: "In our research, we limited the hashtags to those that would primarily describe each of the 300 streets considered.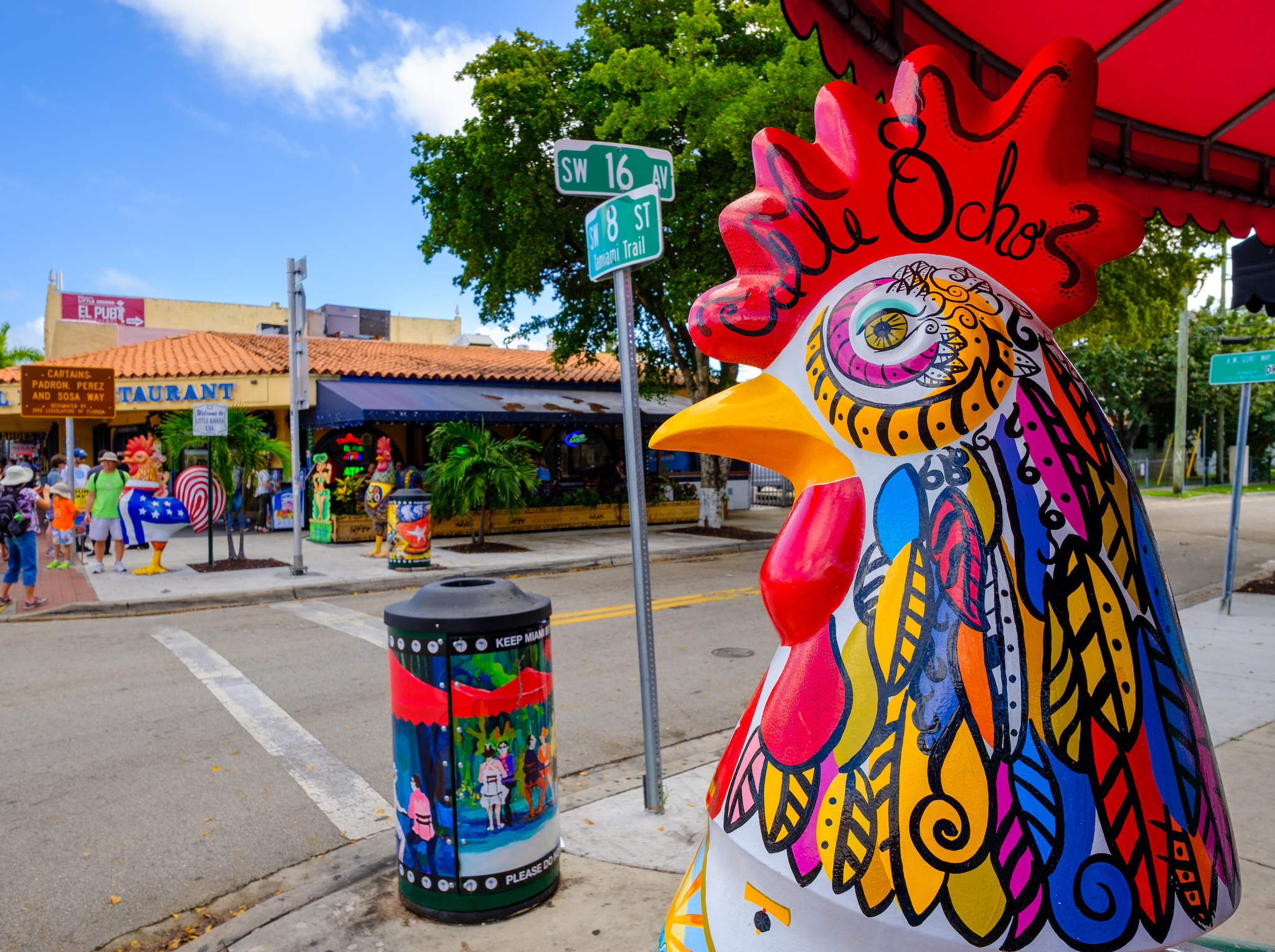 So while #broadway is definitely a widely-used hashtag, we did not count the uses of it since most posts with #broadway are theatre-themed and do not actually refer to the street itself. Similarly with #wallstreet, this hashtag is used to tag finance news more often than it refers to the street within New York."
And here's a more detailed breakdown of the study's methodology:
For each of the 60 most populous American cities, Wanderu collected a list of five famous, popular, or iconic streets. Using keywordtool.io, they then came up with three hashtag variations (i.e. #oceandrive, #oceandrivemiami and #southbeachoceandrive) for each of the 300 streets. In this step, they checked that each hashtag was used mostly for street photos on Instagram.
With that mega list, they totaled the usage of the three hashtags per street on Instagram to get a gross number for each. From there, they ranked the streets from most hashtag uses to fewest. Curious to see how other major American streets stacked up? Check out the full top 20 below.
The most famous streets in America, according to Wanderu
Ocean Drive, Miami, FL (#oceandrive; 1,056,081 posts)
NW 2nd Avenue, Miami, FL

(#wynwoodwalls; 961,020 posts)

Bourbon Street, New Orleans, LA

(#bourbonstreet; 840,049 posts)

Rodeo Drive, Los Angeles, CA (#rodeodrive; 824,100 posts)
The Strip, Las Vegas, NV (#thestrip; 606,900 posts)
Fifth Avenue, New York, NY (#fifthavenue;

572,912 posts)

Hollywood Boulevard, Los Angeles, CA (#hollywoodblvd; 485,000 posts)
Michigan Avenue, Chicago, IL (#michiganave; 353,000 posts)
Lombard Street, San Francisco, CA (#lombardstreet; 331200 posts)
Melrose Avenue, Los Angeles, CA (#melroseavenue; 315,800)
6th Street Austin, TX (#6thstreet; 307,900 posts)
Abbot Kinney Boulevard, Los Angeles, CA (#abbotkinney; 282641 posts)
Alamo Square (Steiner Street), San Francisco, CA (#paintedladies, 270,150 posts)
Beale Street, Memphis, TN (#bealestreet; 200,552 posts)
Newbury Street, Boston, MA (#newburystreet; 199,800 posts)
Calle Ocho,

Miami, FL (#calleocho, 186,284 posts)

Santana Row, San Jose, CA #santanarow, 182,033 posts)
Lake Shore Drive, Chicago, IL (#lakeshoredrive; 129,700 posts)
East Exchange Avenue, Fort Worth, TX (#fortworthstockyards; 115,038)
Front Street, Sacramento, CA (#frontstreet; 105,006 posts)