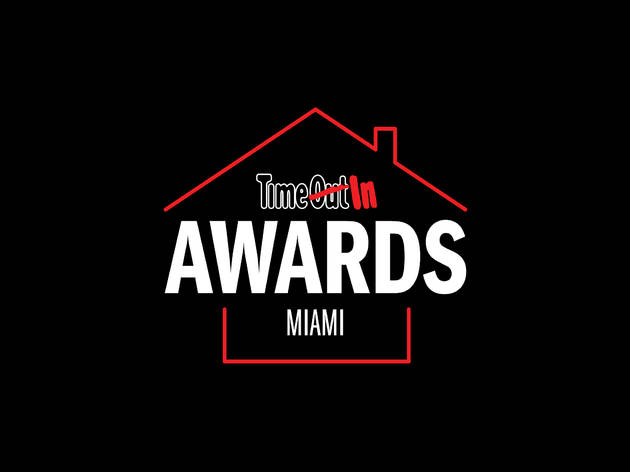 Give it up for the winners of Miami's Time In Awards
The city has voted for its favorite lockdown legends—here's who won!
Posted: Wednesday July 8 2020, 11:59am
As Miami continues to navigate life in this in-between phase, we're taking a moment to reflect on the folks who made our days at home better and brighter. We're referring to the people who went above and beyond to deliver food, perform for us from their living rooms and did everything in their power to nourish us and entertain us.
Hundreds of Miamians voted in the Time In Awards and celebrated local heroes in categories like Favorite Lockdown Discovery, Favorite Lockdown Indulgence and Favorite Virtual Wine Tasting. We've tallied the votes and determined the winners—you can read all about them below. A socially distanced cheers is in order for all of our amazing nominees, from the chefs and bartenders to the trainers and the DJs.
We're so grateful for your contribution during these difficult months and will continue to champion your efforts. And now, without further ado, meet the winners of the Time In Awards.
FOOD & DRINK HEROES
Favorite Cocktail Delivery Service: Coyo Taco
What's better than one margarita? An entire gallon of ready-to-pour, tequila-spiked 'ritas from Coyo Taco. The Mexican spot, which introduced the jugs early on in the lockdown to complement its taco family meals, single-handedly rescued every at-home taco Tuesday from that moment forward.
Nominees: Bar Lab, Spanglish Craft Cocktail Bar + Kitchen/Grails Sports Bar, Ball & Chain, Finka Table & Tap
Favorite Lockdown Indulgence: Old Greg's pepperoni pizza
The pizza that launched a million FOMO social posts was also the one that showed us there was no crisis great enough to kill pizzaiolo Greg Tetzner's dreams of slinging pies. Yes, it was tough to procure his sourdough creations, but those who had a chance to try it know it was worth the stress.
Nominees: Caja Caliente's croqueta disco volador, Boia De's fried chicken sandwich, Lil' Laos' ping gai, Fooq's brunch feast kit, Old Greg's pepperoni pizza, Jessica Hernandez's babkas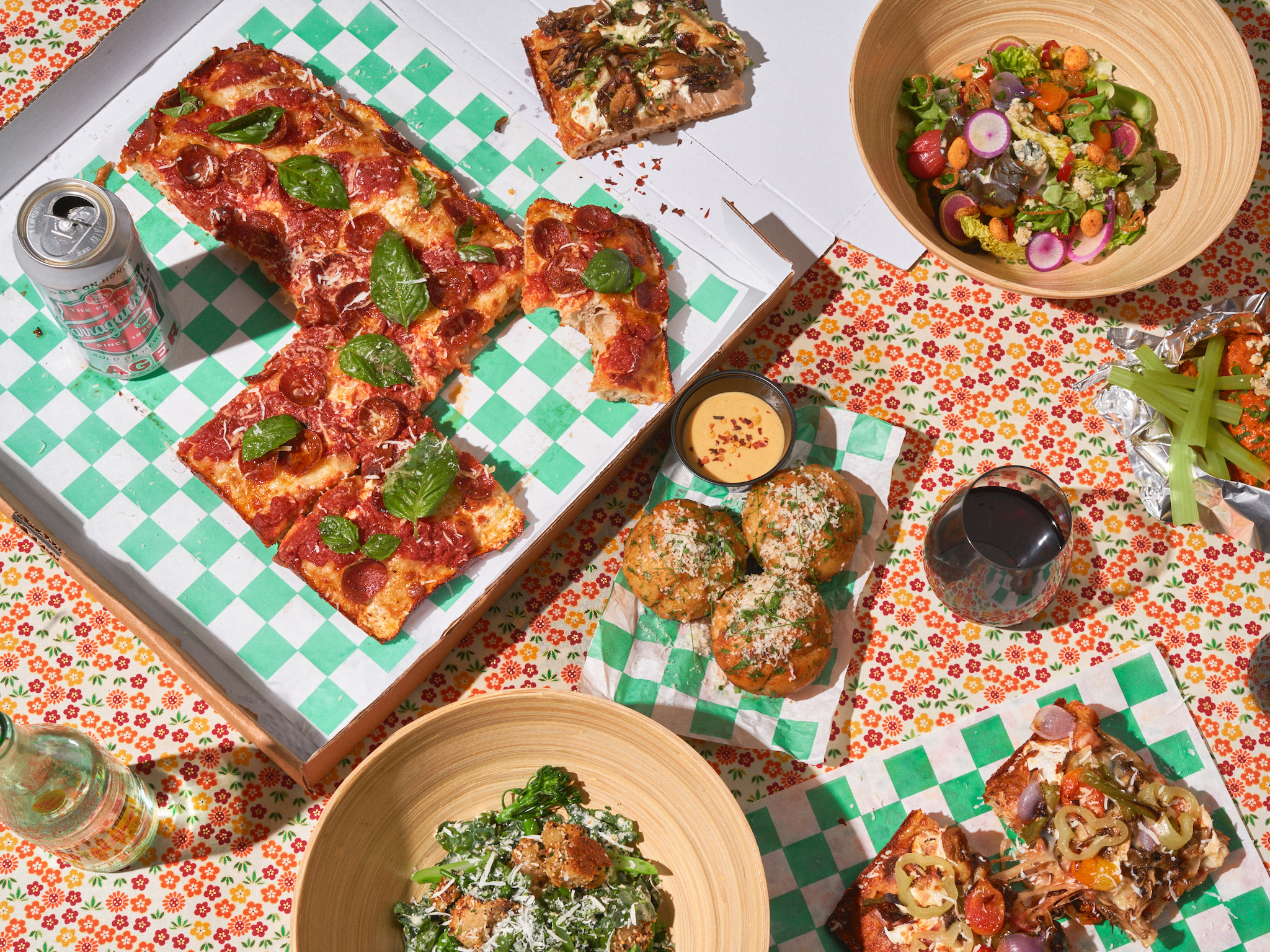 Favorite Home Pop-up Restaurant: The Dumpling Lady
We're still in the throes of a major dumpling moment that began while we were all stuck at home. One, in particular, caught everyone's attention with her tender dough and tasty fillings. The Dumpling Lady sold out in minutes when she joined Lee Schrager's weekly fundraising bake sale and she's still at it—hand-delivering her home-cooked delights from Brickell to Doral to Aventura.
Nominees: Zitz Sum, What Soup Miami, Benh Mi, Li's Dim Sum, The Spicy Dolma
Favorite Restaurant Delivery Experience: Phuc Yea
Ani Meinhold and Cesar Zapata led the charge on takeout and delivery with Phuc Yea. Instead of scaling back, the MiMo restaurant beefed up its menu with nightly dinner specials (hello, fried chicken!), bottled craft cocktails and brunch to-go. Many times it was Meinhold and Zapata delivering the meals themselves, never wavering on their commitment to serve their community during these challenging times.
Nominees: SushiSamba pop-up via Sugarcane Rar Bar Grill, LPM Restaurant, The Surf Club Restaurant, Makoto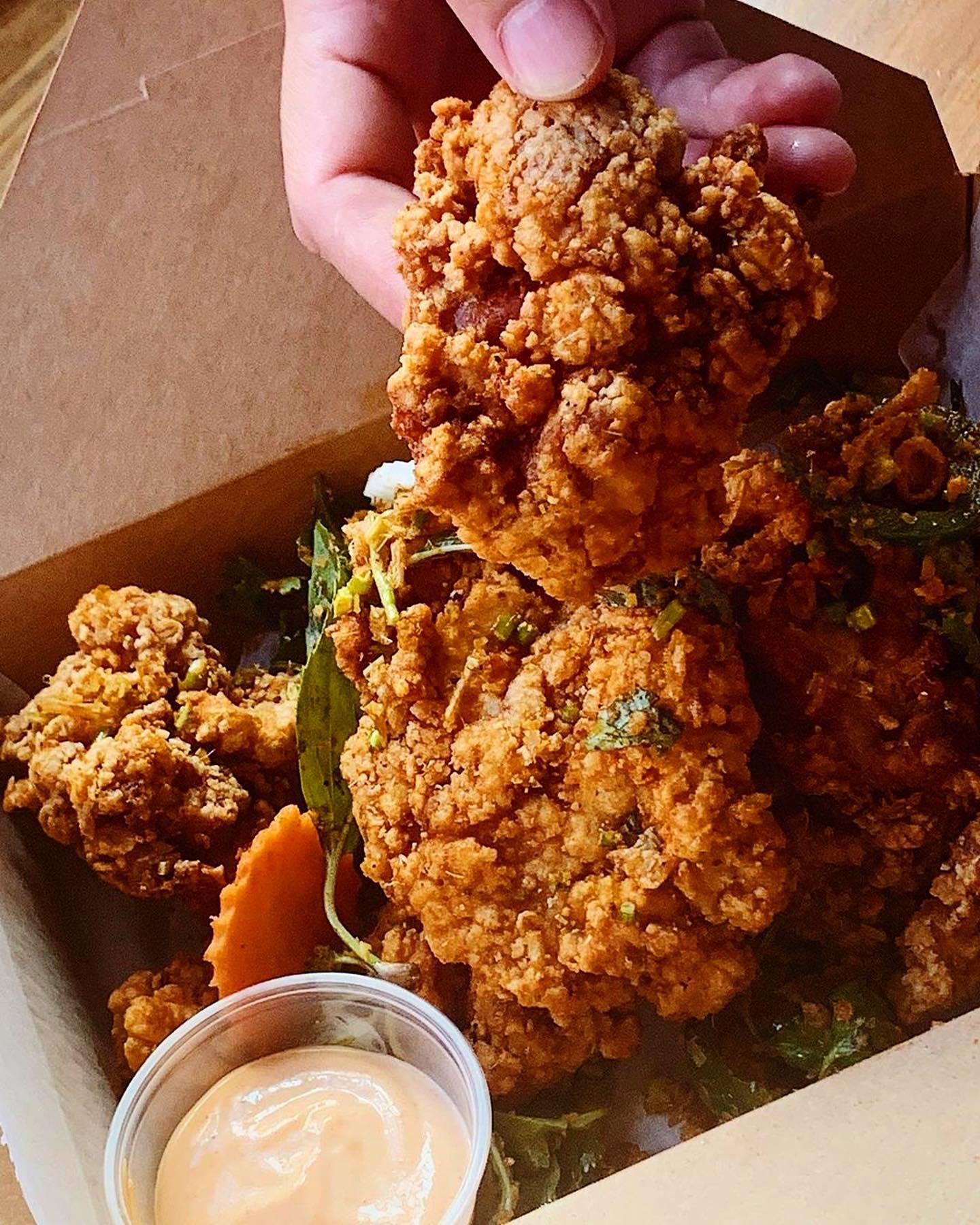 Favorite Virtual Wine Tasting: Schnebly Redland's Winery
The tropical vineyard down in the Redland had us all craving sweet wine. In lieu of welcoming folks to its lush, expansive property, Schnebly began shipping boxes of its most popular varietals and offering complimentary tastings online led by owner Peter Schnebly himself.
Nominees: Grape Crush by Natty Times at @grapecrushmiami, Vinya at @getvinya, Abaco Wines & Wine Bar
COMMUNITY CHAMPIONS
Favorite Lockdown Freebie: Cuban bread
Cuban bakery Cao Bakery & Cafe brightened many days with its weekly Cuban bread giveaway. Every Monday throughout April, all you had to do was show up to one of its 11 locations, smile and request your gratis pan Cubano to-go.
Nominees: Pet food, E-books, Martinis
Favorite Famous Person Supporting Local: David Guetta fundraising with a live DJ set
Miamians flipped out when David Guetta announced he'd be performing a live DJ set from an undisclosed location in Downtown. Sure, it led to illegal balcony parties and but it also boosted morale and raised thousands of dollars for the World Health Organization, Feeding South Florida and other worthy causes.
Nominees: Pitbull's releases pandemic single, Questlove shares his Miami restaurant recs
Favorite Grassroots Relief Effort: Miami Eats: Order Out. Help Out.
The countywide initiative was propelled by a catchy hashtag (#eatouthelpout) that compelled us all to order takeout and delivery from our favorite Miami restaurants. It lifted local eateries and made for excellent 'gram content.
Nominees: Miami Restaurant Employee Relief Fund, Lee Schrager's Putting on the Pounds, Gelareh Mizrahi raising money for medical supplies, Frontline Foods Miami, Michael Pisarri's chef photography
ARTS & ENTERTAINMENT SAVIORS
Favorite Virtual Experience: Beach strolls
Our famous beaches might have been closed, but Visit Florida made it possible to virtually chill on 825 miles of pristine Florida coastline right from the couch.
Nominees: Immersive theater, Digital drag shows, Little Havana tours, Museum exhibits, History chats, Jungle Island workshops, Arsht @ Home, Flower workshops
Favorite Socially Distant Movie Night: Hard Rock Stadium Drive-In
Hard Rock Stadium put its hundreds of acres to use, launching two open-air cinemas. Whether it was the drive-up lounges or the drive-in screens, both socially distanced movie experiences quickly became a hit.
Nominees: Gables Cinema, Carflix Cinema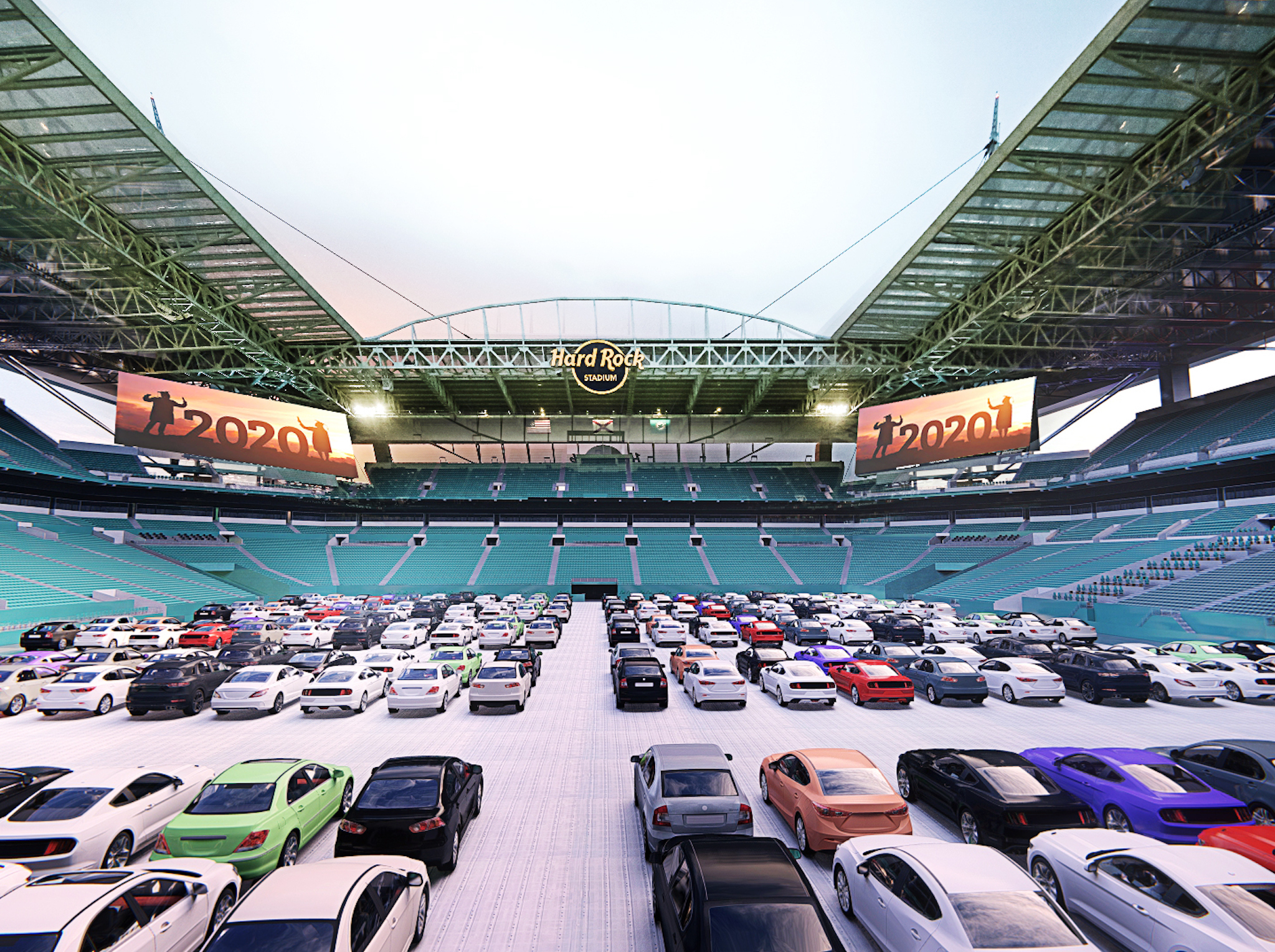 Favorite Music Live Stream: Miami Music Week
Miami Music Week was one of the first casualties of the lockdown, but the show went on as dozens of DJs and artists who were slated to perform throughout live-streamed sets from home.
Nominees: Ultra Radio, New World Symphony, Afrobeta concert
HOMEBOUND STARS
Favorite Local Instagram Fitness Gurus: Rachel Robinson at @Rachel_fitness
Barry's instructor Rachel Robinson led her butt-kicking workouts from her home every weekday at 9am—all live and always free. She was consistent, she was tough and—best of all—she held us accountable when all we wanted to do was sit on the couch.
Nominees: Jessica Santiago at @Fit_fab_foodieny, Brandon Reed at @Ridewithreed, Rachel Loebs-Herlein at @Rachelloebs, Aubrey Lauryn at @Aubreylauryn, Tiffany Monique at @Therealtiffanymonique
Favorite Online Party: Peach Room Miami
Disco is not dead. The proof is in Peach Room's disco-themed Zoom parties and live DJ sets that saved us from losing our minds on many weekend nights and gave us a reason rock our leopard prints.
Nominees: Balcony parties, Hotel Gaythering's frisky soirees, Out of Service Miami's perreo party, Daybreaker Live, Let's Sang karaoke
Favorite Lockdown Discovery: Birthday parades
With all group gatherings canceled, drive-by parties and parades became the way we celebrated birthdays, graduations, anniversary and even baby showers. Expect the lawn signs and balloons to be a trend long after we're allowed to get together again.
Nominees: Nesting turtles, Swimming manatees, Adorable abuelas, Tie dye everything, Tiger King mural
Most popular on Time Out
–Instagram sensation Old Greg's Pizza is finally opening its pop-up
–City of Miami will shut down businesses for up to 30 days if they violate its reopening guidelines
–Perricone's Marketplace is finally reopening
–The best-looking Miami restaurant delivery we've seen so far
–These are the latest rules of dining out in Miami
Share the story