Update (Mar 22, 2023): The Miami Beach City Commission voted Monday evening to not enforce another curfew this weekend. The panel did, however, pass a new measure ordering liquor stores to cease alcohol sales at 6pm in the wake of last weekend's deadly spring break shootings.
Citing two fatal shootings over the weekend and "excessively large and unruly crowds," the City of Miami Beach declared a state of emergency yesterday afternoon, imposing a midnight curfew and a 6pm off-premises alcohol sales cutoff to mitigate "dangerous and illegal" spring break conduct, according to an official release.
The curfew took effect on Sunday, March 19 and ended at 6am this morning, Monday, March 20; however, the City Manager intends to impose similar, additional curfew restrictions from this Thursday, March 23 through Monday, March 27.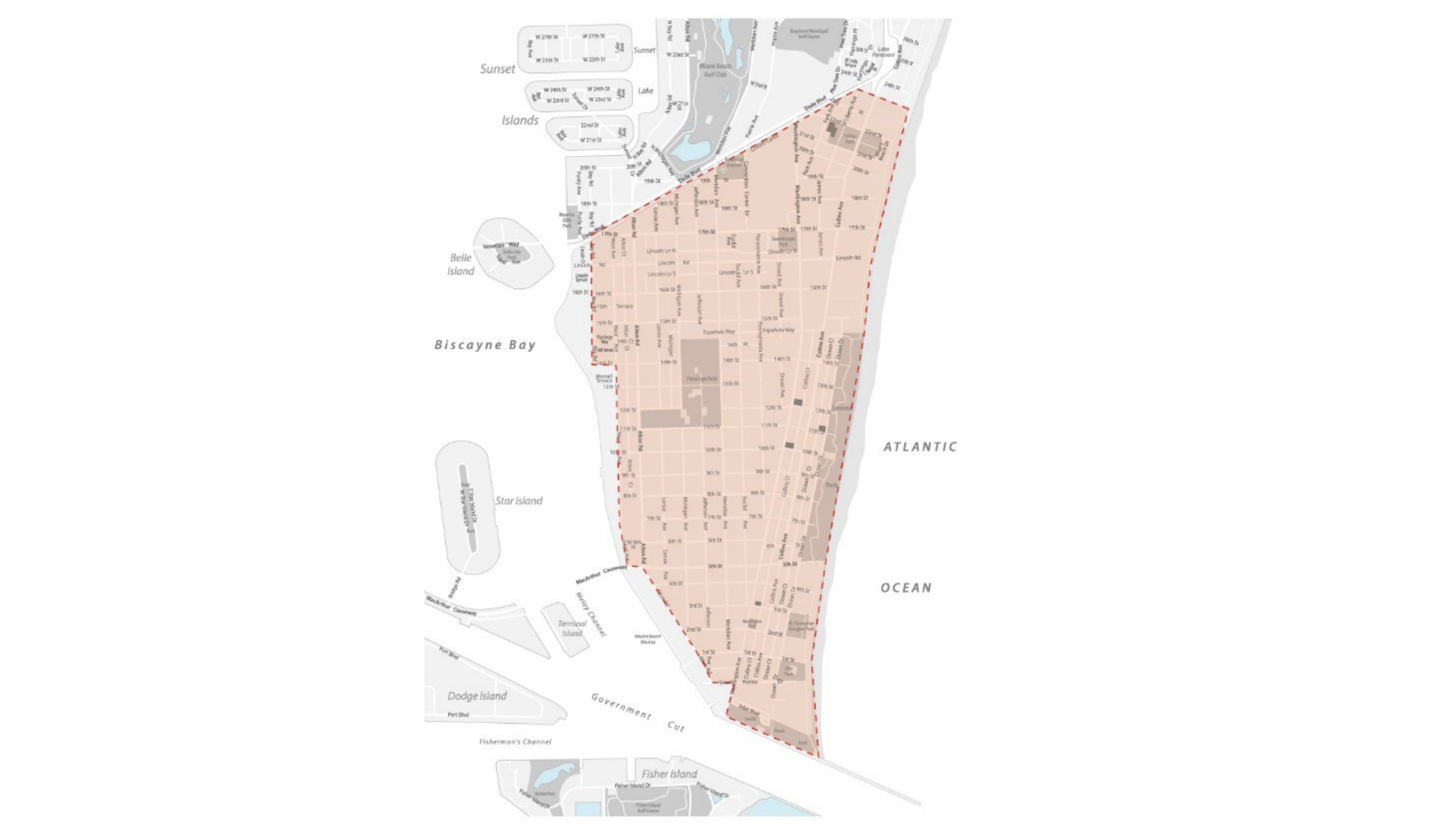 The area impacted by the curfew includes everything bounded by 23rd Street and Dade Boulevard on the north (including properties fronting the north side of 23 Street or Dade Boulevard), Government Cut on the south, Biscayne Bay on the west and the Atlantic Ocean on the east. Businesses within the affected area were ordered to close sufficiently in advance of the curfew in order to permit patrons to avoid violating the curfew.
Miami Beach residents and hotel guests were advised to return to the City before 11:59pm, with proof of residence or accommodations, in order to avoid any potential traffic delays, keeping in mind that certain roadways and traffic patterns could be blocked or redirected.
The city will hold a special commission meeting today, March 20 at 4pm, to discuss this week's additional restrictions. In the meantime, local businesses and event organizers are responding with calls to stop any further curfews from going into effect, especially as Miami Music Week unfolds in the coming days.
"The mayor of Miami Beach wants to impose a midnight curfew this coming week...We think it's BS," reads an Instagram post from M2, a nightclub that recently opened in South Beach in the former Mansion space.
View this post on Instagram
Though several activations were either cut short or cancelled around Miami Beach and Lummus Park in light of the restrictions, a representative from The Monster has confirmed that the massive inflatable obstacle course spanning a full block from 11th and 12th Streets along Ocean Drive will remain open and end early, at 6pm, in observance of any enforced curfew days.
This post will be updated as additional information is released.