Guide to Miami Music Week 2017
Everything you need to know to make the most of Miami Music Week 2017, including the best events and pool parties you absolutely can't miss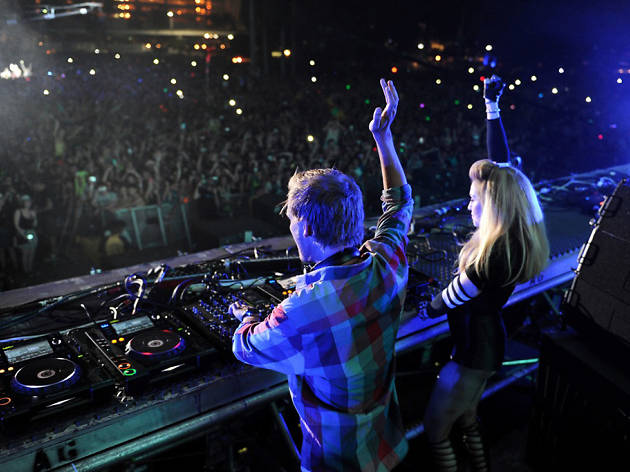 It's not just the Miami beaches that attract crowds to the Magic City come springtime. If you're a music lover, chances are you're flying south (or staying put) come March for Miami Music Week, one of the hottest spring music festivals in Florida and around the country. Witness the rhythmic revelry indoors at some of the best clubs as well as poolside, where the only thing better than the rising synth is the setting sun as your party backdrop.
What is Miami Music Week?
Miami Music Week is a weeklong electronic music festival, featuring the world's top DJs and musicians performing across multiple venues throughout the city. Each year, hundreds of thousands of dance music enthusiasts descend on Miami to witness more than 1,000 artists appear at over 200 events, all of which lead up to Ultra Music Festival—a three-day outdoor concert, which welcomes the most important names in EDM and occurs on the last weekend of Miami Music Week.
When is Miami Music Week?
Miami Music Week is held March 21, 2017, through March 26, 2017.
Where is Miami Music Week?
Miami Music Week takes places throughout various nightclubs, event spaces and hotels. The week culminates with Ultra Music Festival at Klipsch Amphitheater at Bayfront Park (301 Biscayne Blvd).