Remember a time when you didn't hear about Michelin-starred restaurants in Miami? We don't, because lately, it's all Michelin this and stars that. It's a good problem to have, in part because it's attracting even more Michelin-starred spots to the 305—including the recently opened Sushi by Scratch Restaurants: Miami.
New to the scene this month, the decorated Japanese spot is located inside Coconut Grove's Stirrup House, a historic home-turned-vacation rental that sits just behind another starred restaurant, Ariete. Husband and wife chef/restaurateurs Phillip Frankland Lee and Margarita Kallas-Lee own the California-based concept, which received a star in 2021. Not unlike the rest of the country making a beeline for Miami, the couple decided to expand to the Magic City. "Miami is a city we know well and have great affection for," says Kallas-Lee, who lived here as a teenager. "When we launched the Scratch Restaurants group a decade ago, we made a promise to ourselves to open restaurants in cities we loved and felt a genuine connection to."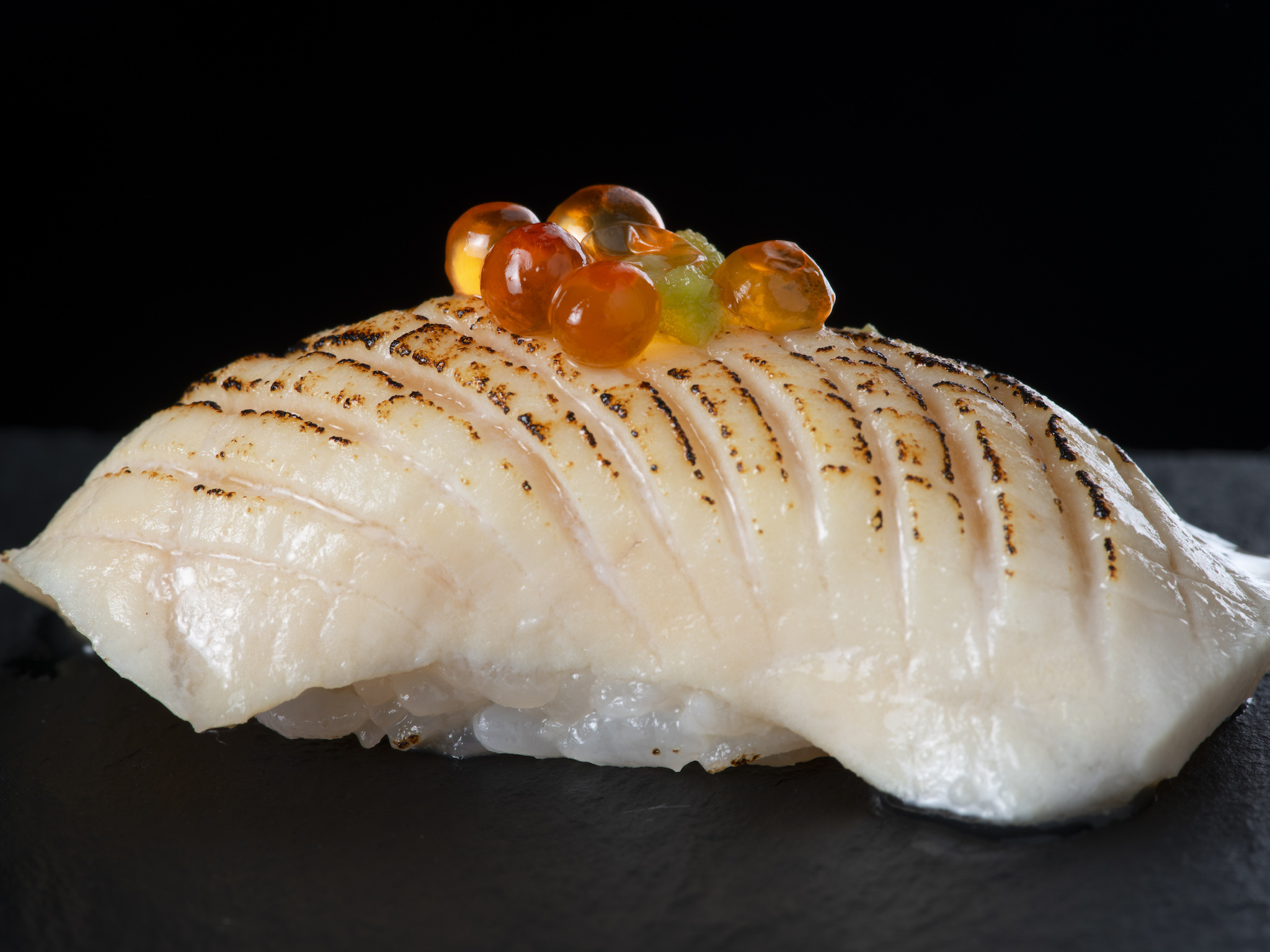 The time has come and their vision has manifested into a 10-seat, counter-only omakase den manned by a team of three chefs and one bartender. Sushi by Scratch offers three seatings nightly (5pm, 7:15pm and 9:30pm), with each experience lasting about two hours. Guests are welcomed with a complimentary cocktail and served 17 courses that are made-to-order and served as-is (read: no sauces or accompaniments).
Regulars at omakase spots are town might find Scratch's flavor combinations tasty but unusual, such as hamachi painted with a sweet corn pudding and topped with a sprinkling of bread crumbs. Chef Lee's signature 1-2 Punch is featured prominently, and for good reason. It's a two-part dish made with bone marrow: first, it's roasted for a simple nigiri and then the remaining fat is blowtorched and rendered to fry up Japanese eel, which is seasoned with matcha green tea salt, mushrooms and kelp. "We take what we do very seriously," says Frankland Lee. And it shows.
Dinner at Sushi by Scratch Restaurants: Miami will run you $165 per person, plus optional drink pairings: $85 for three sakes, two cocktails and one beer or $110 for six different pours of sake to complement the bounty of fish before you. You can't go wrong with either one.