If there's anything we're aching for after the last year—besides, you know, all human contact—it's art. We're talking about real-life, creative works that get us off our couches and into spaces where we get to see, touch and feel things. Fortunately for Miami, a place where you can do all that and more is coming our way.
Superblue Miami, the long-awaited immersive art experience dedicated to the production of experiential mediums, is finally set to open on May 20. Under construction for nearly two years, the Allappattah institution debuts with an inaugural program titled "Every Wall Is a Door," which features a new immersive environment by stage designer Es Devlin, a transcendent digital experience by Japanese art collective teamLab and an extrasensory light-based work by American artist James Turrell. Meadow, a kinetic installation by Amsterdam-based artist studio DRIFT, is also on view in Superblue's main lobby area.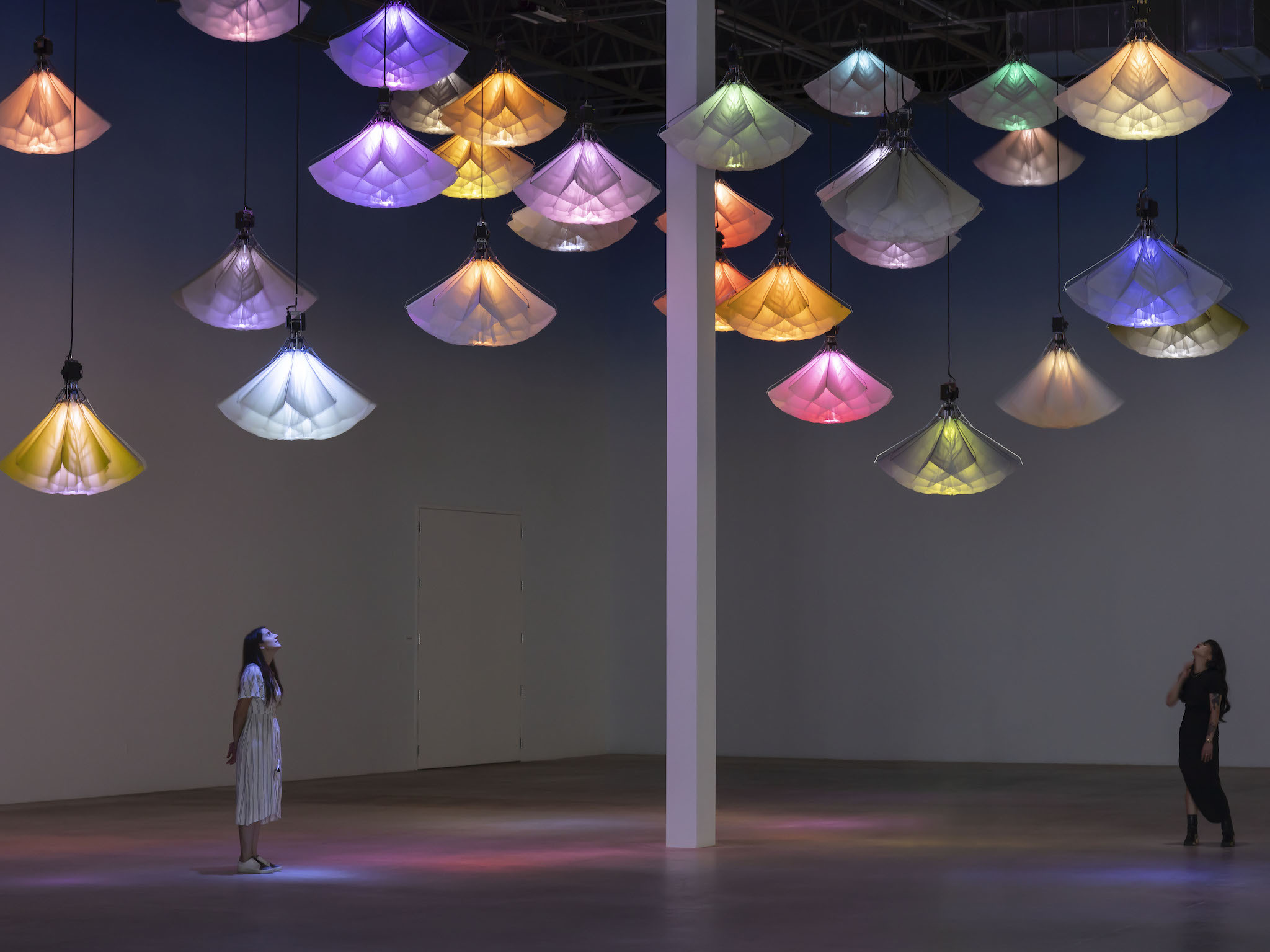 The massive 50,000-square-foot space is unlike any cultural institution you've seen before. Entering the large-scale works feels a bit like embarking on a Disney World attraction except it's your mind that's going for a ride. For instance, James Turrell's AKHU, which is the only piece where photography isn't allowed, uses the German ganzfeld effect to induce sensory deprivation. Once inside the monochromatic lightbox, space and dimension dissipate causing one to feel disoriented. Something similar happens in teamLab's Massless Clouds Between Sculpture and Life, which blurs the boundaries between art, space and participant. Visitors are the sculpture—in this case, blissful adults dressed in raincoats as they make their way through a giant, foam-filled room. Es Devlin's Forest of Us begins as a film before moving on to a mirror maze intended as a metaphor for the things that hold our gaze and cause us to lose symbiotic connection to rest of the biosphere. A word of caution: walking into a mirror is inevitable (at least for this writer it was).
Plans to introduce educational programming and workshops, plus the Blue Rider café, are in the works for later this summer. Superblue Miami is located at 1101 NW 23rd Street in Allapattah, across the street from the Rubell Museum. Tickets are on sale now and range from $32 to $36, with an optional $10 add-on for teamLab's Massless Clouds Between Sculpture and Life adults. Below, a snapshot of what awaits inside.