We can tell you without prescience that there's a slim chance Art Basel Miami Beach will go on as it has in previous years. We're just not ready for a weeklong, art-focused rager with thousands of tourists, ya know? Though we can confidently reveal the city won't be devoid of fresh creativity come fall.
Superblue, a new venture dedicated to producing and presenting large-scale experiential art, is set to debut in the developing Allapattah neighborhood this December, across the street from the Rubell Museum. It was founded by Pace Gallery executive Marc Glimcher and former Pace London president Mollie Dent-Brocklehurst, along with Christy Maclear, though it remains a totally separate entity from the NYC-based, blue-chip gallery. Superblue will be housed in several abandoned warehouses in the industrial area—about 50,000 square feet—transforming them into a state-of-the-art cultural resource for the community.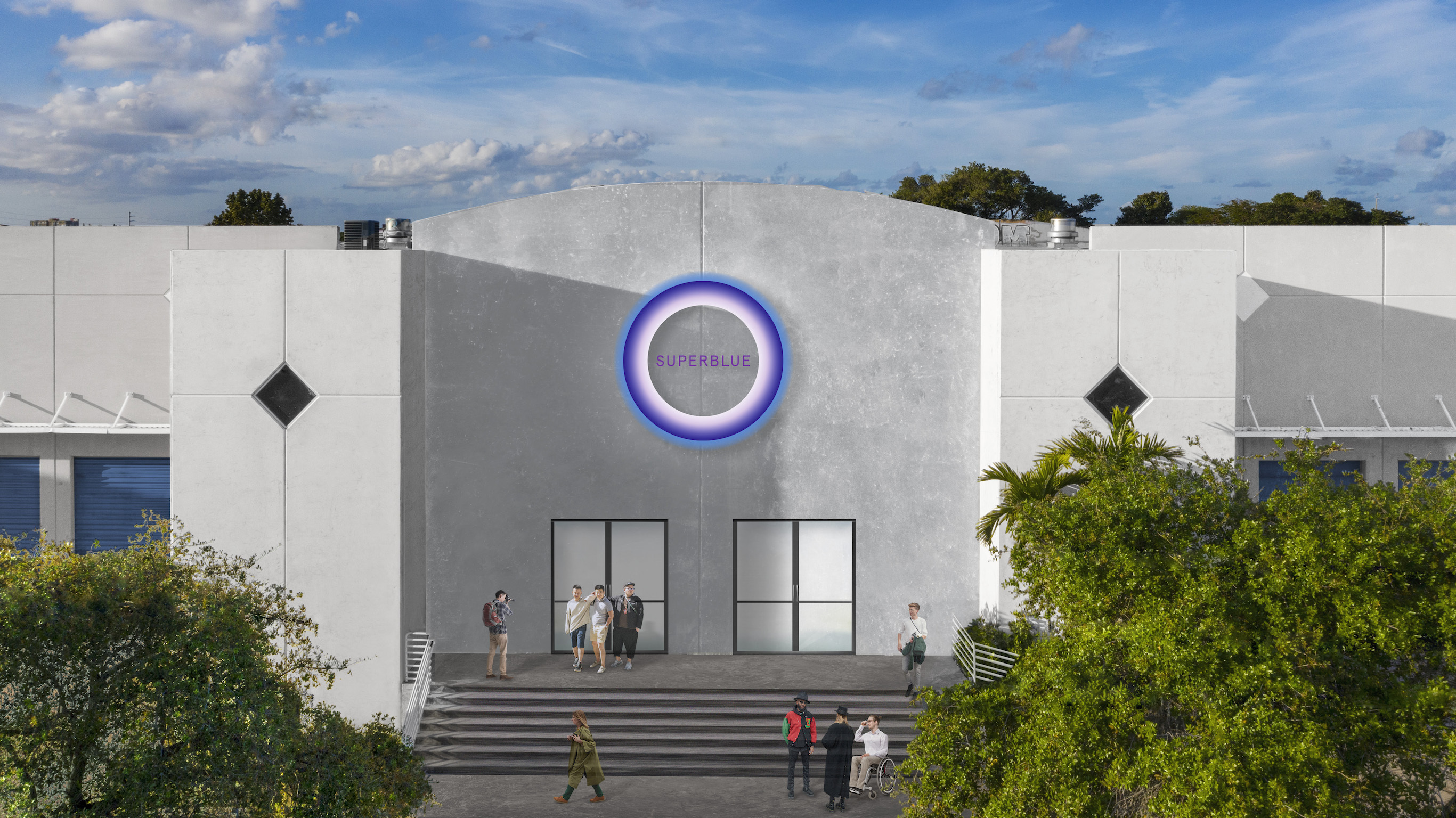 If all of this sounds like a roundabout way to say there's a new museum opening in town, well, it's not. In fact, Superblue's creators eschew the label altogether. "Superblue is a paradigm shift—from object to experience—that provides artists with new platforms to fully realize their inspirations and ideas and engage visitors with the global issues of our time," explains CEO Christy MacLear. Whereas traditional museums house things, Superblue will be a place for experiences where visitors will get to "understand the world through artists' eyes." Exactly who will be providing those immersive, thought-provoking installations is to be determined, but Superblue's roster is stacked with creative pioneers who've worked across many mediums. The list of talents includes French photographer JR, who in 2017 staged and shot an international picnic in Mexico City, and London-based Es Devlin, whose work illuminated the Miami Beach EDITION during Art Basel 2017.
Similar to a gallery, Superblue will compensate the artists for their long-term installations with a portion of the ticket sales while their pieces are on display, which can be up to 18 months. It'll also advocate for its artists so folks who exhibit can expect to make connections and have access to new opportunities without the added pressures of funding. "Superblue represents a necessary evolution and disruption of the arts ecosystem, providing artists with the resources they need for realizing their most ambitious ideas and engaging the public in the ways they envisioned," says Marc Glimcher, president and CEO of Pace Gallery.
A socially distanced opening is planned for December, with timed ticketing, limited capacity and a single-direction viewing path for the installations. Stay tuned for more.
Most Popular on Time Out
–Hot in Your Hood: The best bites and sips in Coconut Grove
–These Miami hotels are now offering day passes for their swimming pools
–The coolest improvised outdoor dining we've seen so far in Miami
–This popular Wynwood bar is popping up at the Citadel rooftop
–Aching for a massage? Miami Spa Months is back with all kinds of discounted treatments.