Look, nobody's going to claim Pubbelly Sushi's butter crab roll is authentic Japanese cuisine, but, after that first time dunking it into drawn miso butter, it's still something you'll want every single damn day of your life. It's like that too at sister restaurant, Casa Isola, where the menu is a mix of semi-authentic Italian, Italian-American classics, and whatever new delicious thing the chefs behind this idea dream up tomorrow. The place is a collaboration of Pubbelly's José Mendín and former Lucali chef Santo Agnello, who filled the menu with dishes they like to make for their families at home.
Outdoor seating is the real draw, with tables on the same Sunset Harbour block with neighbors Pubbelly and always-bustling Barceloneta. You might've come simply for an excuse to get back to Sunset Harbour, but we're glad to say the food here is the real draw: a beef carpaccio that's a combination of textures and an umami explosion with truffles shaved over top; a branzino well grilled and served on a brothy bowl of clams; and an eggplant parm bubbling in a cauldron of gooey cheese.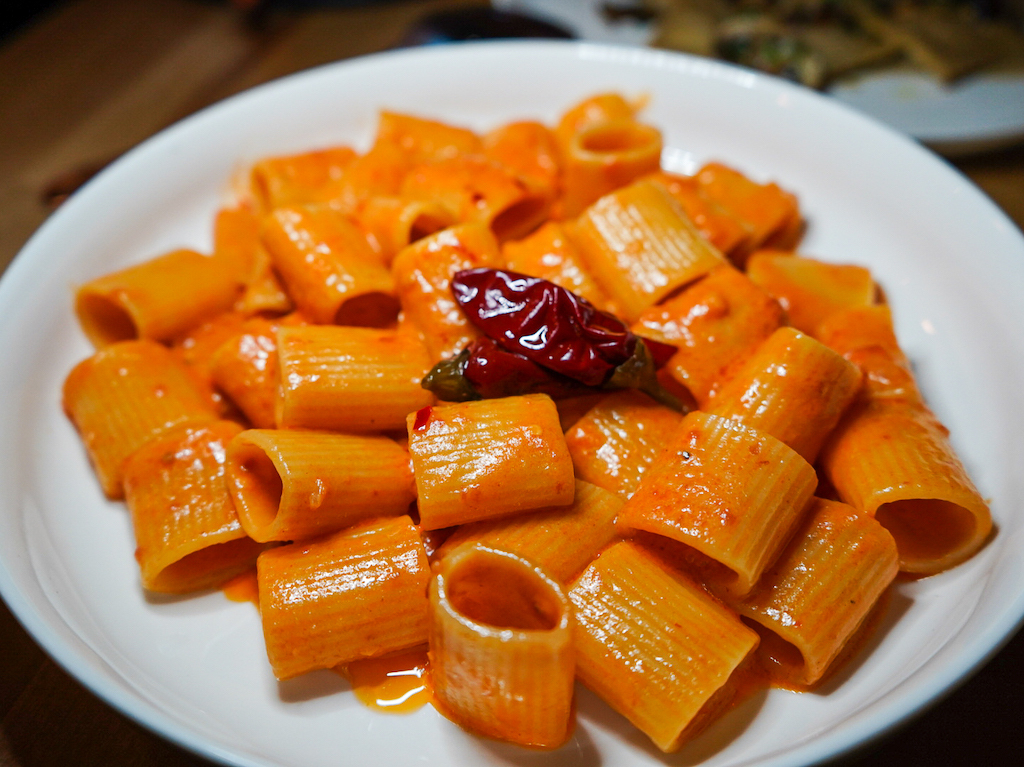 We should talk too about the rigatoni since a New York outpost a few blocks away by the name of Carbone is charging $33 for a side-dish-sized version that's all over the socials. The version at Casa Isola feeds two for a sensible $23—it's thinner and spicier, more like how grandma would've made it, with a couple of eye-watering peppers up top as a dare. Is it the best rigatoni on the beach? We're going to need to come back here to keep sampling it, just to be sure. Like everything we ate at Casa Isola, we wanted more of it in our life.