Chef's Choice: Maria Orantes
Check out where Pubbelly Group's wildly talented pastry chef likes to chow down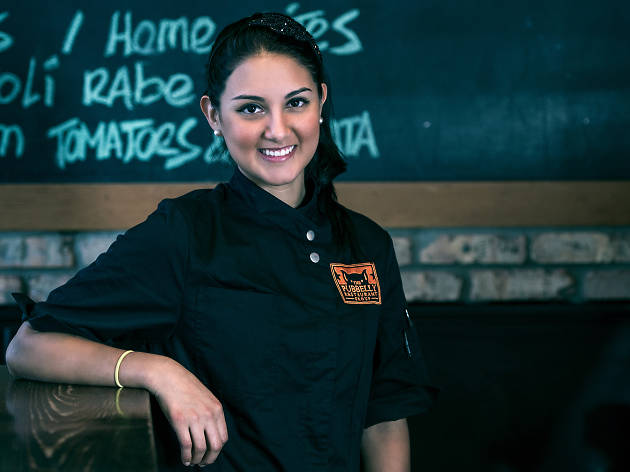 Maria Orantes's sweet tooth has more to do with her current position as executive pastry chef for the Pubbelly Restaurant Group than her training. "I went for regular culinary arts but I always stuck to the sweet side as I started staging. On my days off, I learned to make pastries and fell in love with baking," says Orantes, whose skill in the kitchen has made her quite the discerning diner. She admits, "I'm very particular about what I like to eat, especially dessert." But these Miami restaurants win Orantes's emphatic seal of approval.
Late-night hangout
Chef José [Mendín] introduced me to Yakko-San. They're open till 4am and serve a little bit of everything. Whatever you're feeling, they have it. I usually get the fried fish salad with onions and the bulgogi.
French flair
Le Zoo has spectacular profiteroles, and the French onion soup is really good. I always go for dinner and get the soup and warm shrimp salad. The burgers are great, too, and the moules frites—the entire menu!
Sugar craving
Cookies are my guilty pleasure. The cookies at Harry's Pizzeria are amazing—I always order one. I love the chocolate cookie with molten chocolate inside and sea salt on top.
Hungry? Make dinner plans of your own.
Eat your way through the Magic City