The best food trucks in Miami for tasty mobile eats
If you're looking for amazing food trucks, Miami has lots of mobile kitchens slinging burgers, desserts and more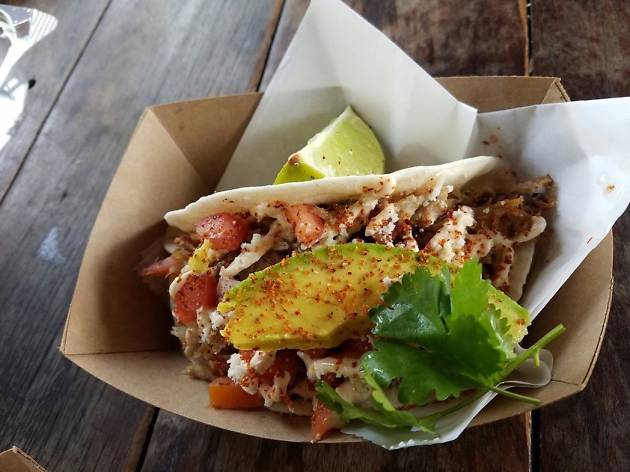 Food trucks? Miami has plenty of them. It's one dining trend this city can't get enough of (along with, of course, the brunches in Miami). Roving restaurants are the barometer of a city's food scene. Big name chefs might open concepts in trendy neighborhoods, but skyrocketing rents have forced the real culinary creatives to turn to food trucks, where they create everything from the best desserts in Miami to tacos that rival those from the best Mexican restaurants in Miami. These days, hitting a Miami food truck rally on a Saturday night gives you more inventive options than an entire season of restaurant dining—for half the price.
Best food trucks in Miami
Looking for more hidden culinary gems?
Looking to shake up your dining routine? Ditch your usual order for these tasty secret menu items at Miami restaurants.