Many restaurants have a dish that's not just a signature item but that serves to define the entire concept on a single plate. At Jattö, it's no doubt the foie gras dippin' dots.
Mostly, it's just like it sounds, little balls of savory freeze-dried ice cream that are rich and earthy, gamey from the duck liver and sweet from a jelly that hides below. Will you love it or hate it? Maybe both?
Either way, it'll be like nothing you've ever had, a combination of the familiar and the entirely novel, at once both harkening back to something from your childhood and also an ingredient that maybe took a few tries to appreciate. And that's exactly the concept behind Jattö, the Wynwood restaurant designed to challenge even the most creative among us, with big culinary swings and combined ingredients from Peru, Spain, and southeast Asia.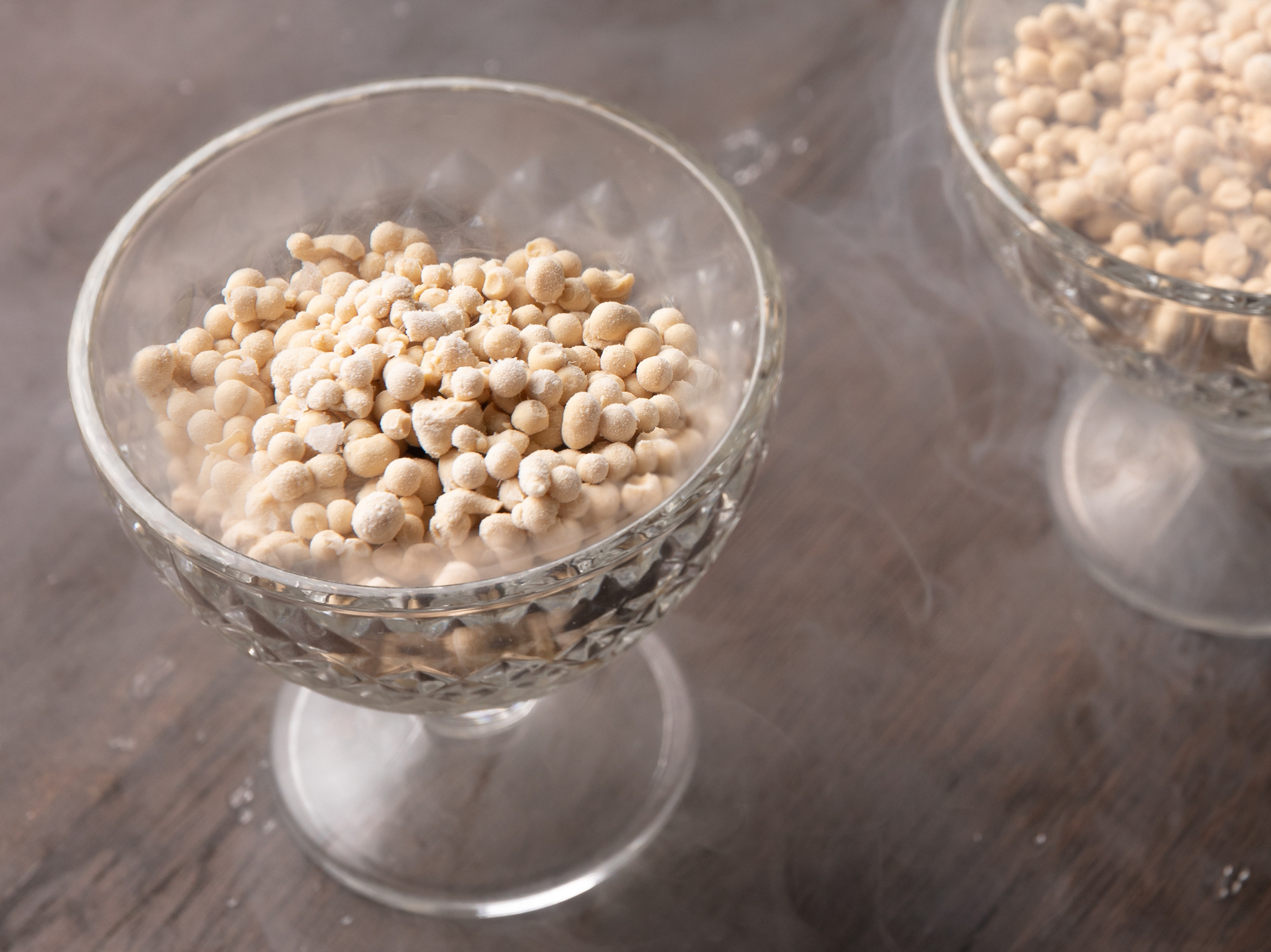 Chef Henry Hané, who's also the owner and executive chef of B Bistro + Bakery, dreamed up the idea. Opening Jattö in the former Alter space was a bold move: back before the pandemic, Alter was regularly talked about as one of the first-rate fine-dining spots in Miami, and it's clear from the risks Hane is taking that he's hoping Jattö gets the same attention.
The vibe here, however, is more of a party than the museum-serious thing happening at lots of restaurants where they're dreaming of (and maybe gunning for?) Michelin stars. The music is loud, and the strips of lights running in a geometric pattern are dazzling. The outdoor area is a chill respite, especially for this nightlife-centric section of Wynwood.
On a recent Friday night, Hané ran the kitchen at Jattö from the pass-through in the back. A brawny, scruffy-bearded dude who looks like he could be the lead singer in a blues revival band, he's got a gravelly voice that sounds like two packs a day. Yet when he came out to deliver the appetizers, he talked about his dishes like a proud dad at the spelling bee. "I want to make you think of the things you know but then surprise you with new flavors," he says.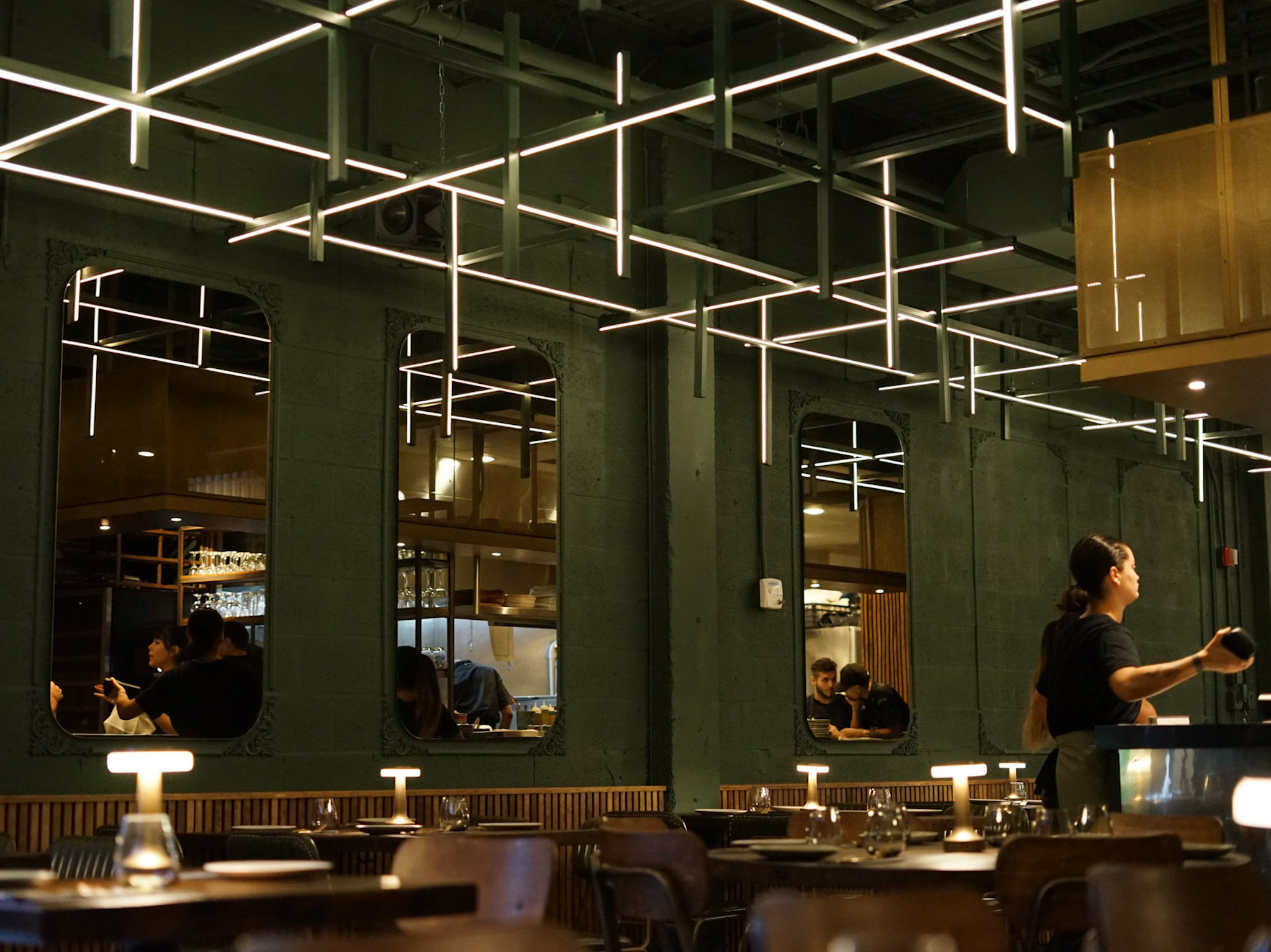 Our first round was the well-sauced patatas bravas and octopus chips, both addictingly salty-crispy bar snacks, with the octopus—thin slices dipped into an olive aioli—being especially something you'll be surprised you've suddenly finished.
Next, we got a ceviche with slices of black grouper and avocado atop an avocado leche de tigre, pickled red onions adding a tang. The dippin' dots came in a grandma-style ice cream bowl, and it's a bit of a mess-with-your-head dish: the cold balls telling your mind you're about to taste dessert while the flavor is all liver and cream.
The suckling pig is spiced and roasted and served in the shape of a banana, with the backbone running down the center—a challenge no doubt for the squeamish among us but also tender and flavorful. We had the mushrooms next, well roasted and served in a tom kha cream sauce; then the stracciatella panzanella salad with crispy croutons and squash, which looked absolutely beautiful and as fresh as a just-picked peach. The braised leek comes with cross-sections of the veggie standing upright like a fancy pasta dish, a roasted cashew romesco over the top and then a sprinkling of leek ash for added depth. The star of the night, though, was the grouper in a sweet miso sauce that's served alongside spiced rice, herb salad and lettuce to wrap it all up.
That's the thing about taking big swings as Hané does at Jattö: In baseball, sluggers strike out often, but when they connect, we are all on our feet. More than not, Hané is hitting into the upper levels here with dishes that are largely inventive and new that just also happen to score.