Apologies if it sounds like I'm kissing up to my employer, but I often come back to this memory: I had just walked into Time Out Market Lisbon, an orange glow of morning sun streaming in from the skylights. Flower vendors trimmed fresh tulips. Rows of food vendors wafted with the scents of fried bacon and just-baked custard tarts. At the time, it made me long for something similar in South Florida.
Now, it seems like Miami has more food halls than any sane person could visit in a lifetime, from South Beach to Doral. And yet, walking into Downtown's latest Julia & Henry's, I couldn't help but be brought back to that visceral moment in Lisbon.
Named for Julia Tuttle and Henry Flagler, two City of Miami pioneers, this food hall resides in a large and historic building, the open center of which towers up three stories with glass-floored balconies creating quite the grand effect. A cylindrical, glass-walled wine cellar accessed by elevator also cuts through the space, while stairwells curve their way between the levels in dramatic forms.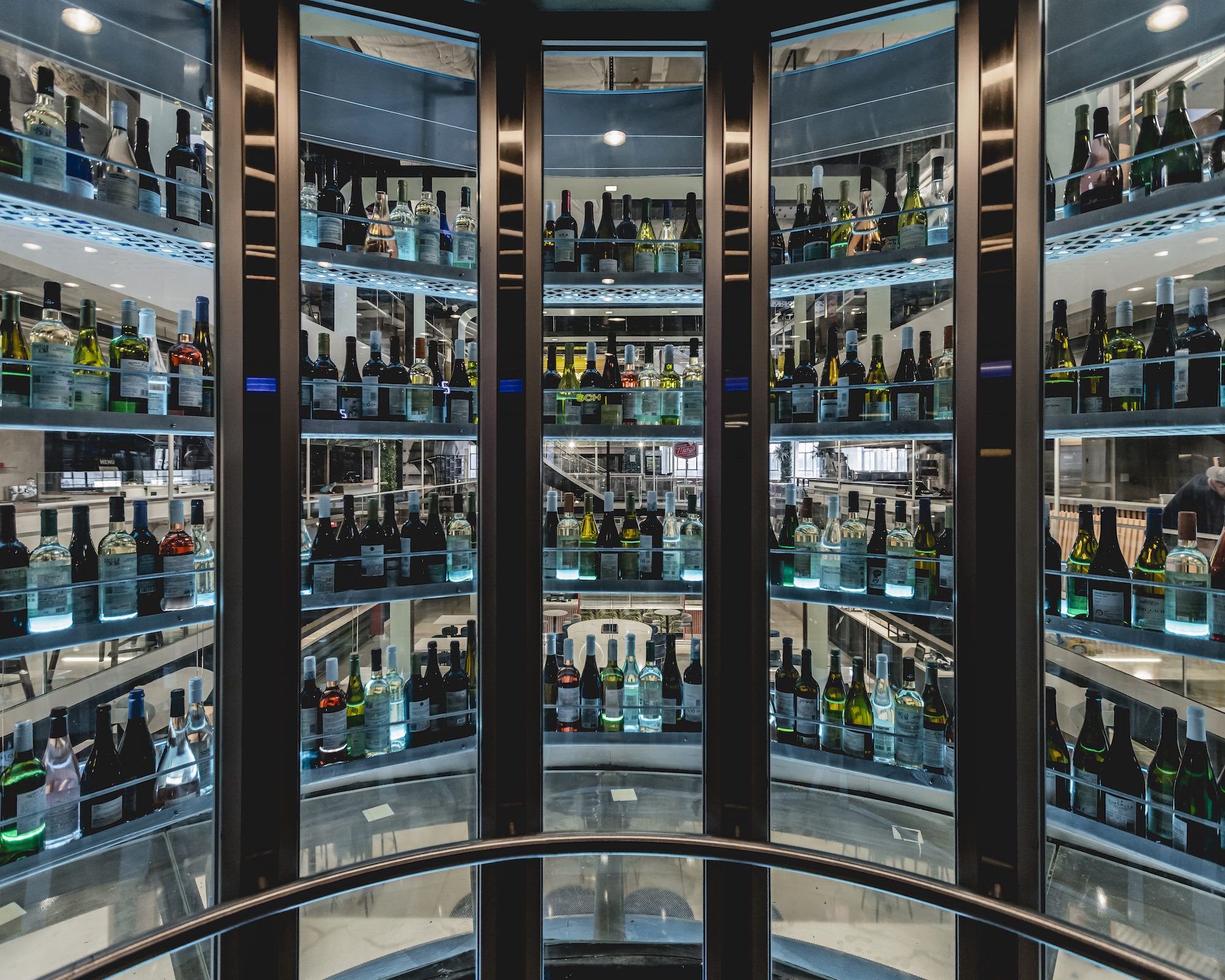 During my visit, coworkers clutched drinks around a communal table in the main space, bros watching a soccer match somewhere upstairs filled the place with occasional cheers and an extended family of 10 allowed the kids to explore as parents gorged on bao buns and noodle bowls.
That's the point of all this glitz, it seems: to lure people to visit Julia & Henry's three bars and 25 restaurants, most of which will text you to fetch your food when an order is ready (an arduous task if that food is two flights up from the table your friends are sharing). In the basement, there's the nightclub Jolene Sound Room (with drinks from the revered Bar Lab team) and upstairs, a still-to-come rooftop restaurant by famed chef Massimo Bottura dubbed Torno Subito.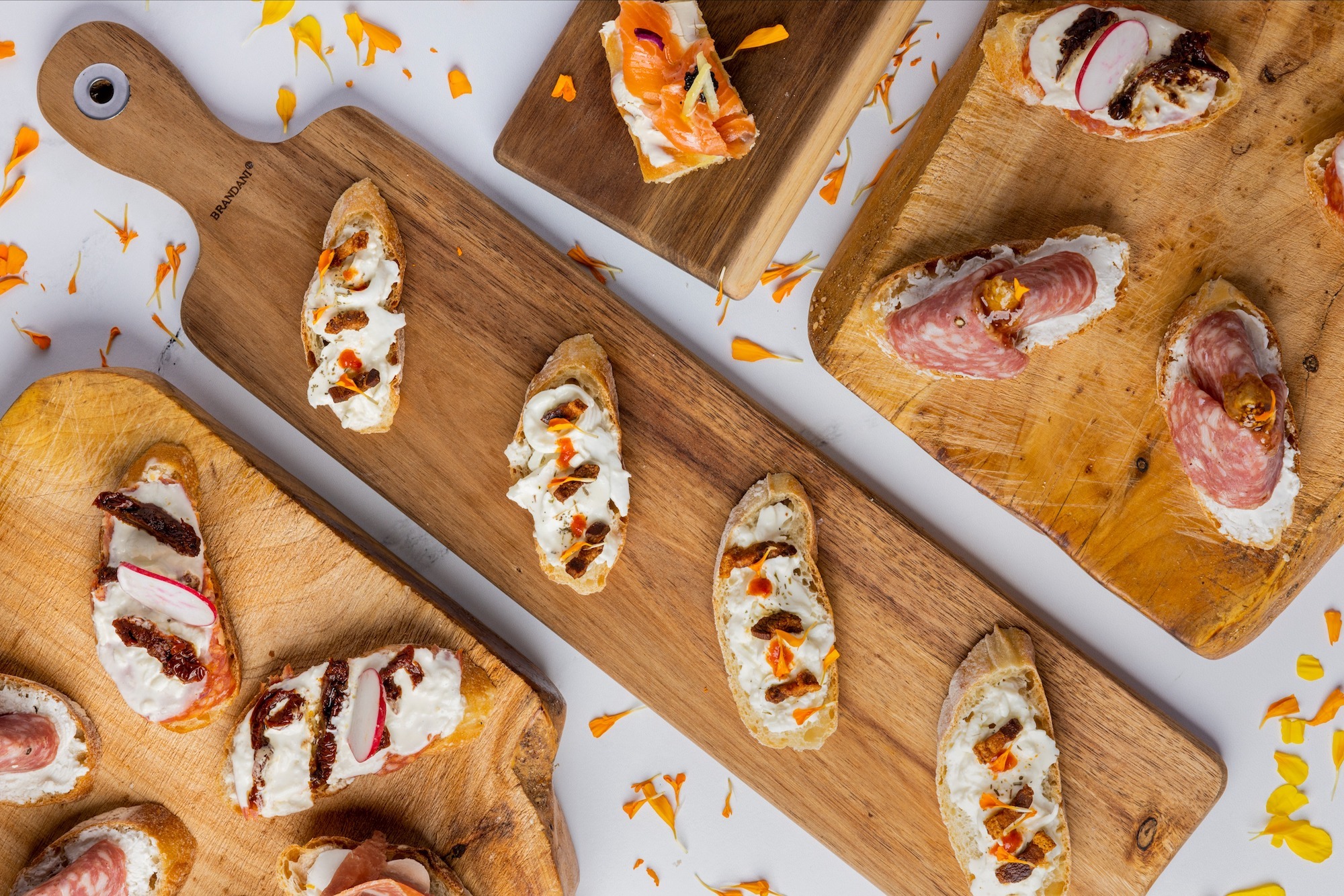 While many food halls seem to stick to the same game plan (pizza, burgers, fried chicken), Julia & Henry's covers a far wider spectrum. There's a Venetian tapas vendor called Cicchetti; a Japanese hand roll spot artfully decorated with lit-up signs that make it feel like a busy Japanese street corner; and Mensch, which aims to tell "the story of the Jewish diaspora."
Yeah, there's pizza (Battubelin, from a Chilean pizzaiolo), burgers (June, from the Pubbelly Sushi boys) and fried chicken (Michy's Chicken Shack, from Michelle Bernstein). But you'll also find a quite excellent Peruvian-style asado called Osso, putting out tender and flavorful sliced steaks with multi-hued baby potatoes and grilled romaine hearts.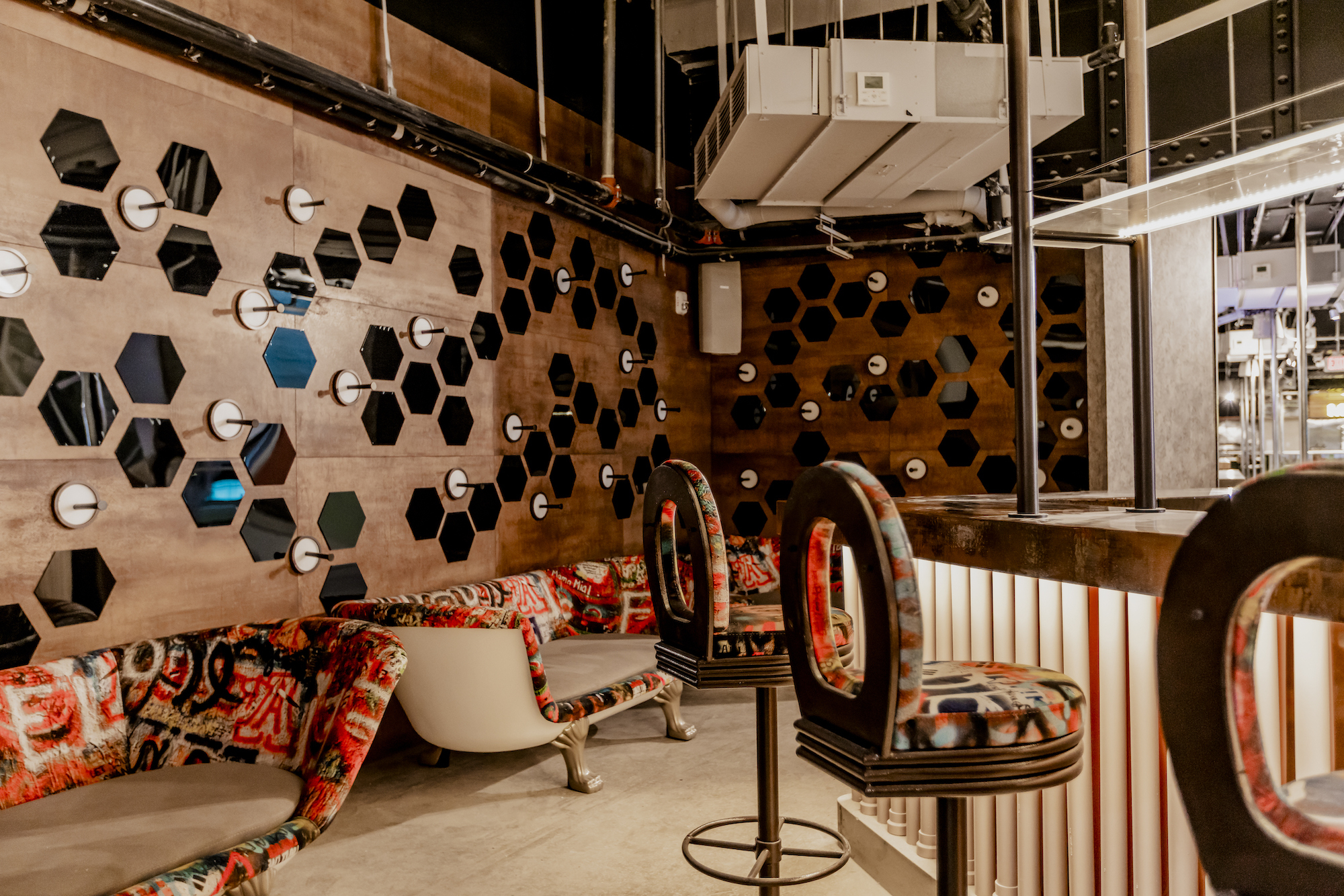 Look, I can't promise Julia & Henry's will be your preferred Miami food hall (The Citadel is hard to beat) or that you'll name any of the spots your new favorite food hall vendors (B-Side by Itamae at 1-800-Lucky is still up there for us). But it's hard to imagine walking into Julia & Henry's for the first time and not leaving with a lasting memory you'll return to over and over and again.