Every once in a while, a new place comes along and you think, I'm going to eat the entire menu. You promise yourself, I'm going to come back weekly, and I'm going to try every single damn thing. Off Site is that kind of place, where whatever you order, it's good enough that you know you have to eat everything else until you've burned through it all in a fury of indulgence. Luckily, the menu at this so-called nano-brewery isn't huge, so you just might make it. Mostly it's just simple takes on bar food—burger, crispy chicken sandwich, wings, hot dog and a lobster roll that sometimes gets a dollop of caviar. But each one of those things is among the best versions of them in town.
It's perhaps no surprise to some, considering the two guys behind this place have the chops to pull it off, with partners Steve Santana and Adam Darnell behind the popular Taquiza and Boxelder, respectively. What they've done here is quite simply do bar food better than most. The burger, for instance, looks like nothing special at first glance, just a nearly lonely patty with pickles and special sauce on a simple bun. But this burger, like most things on this menu, seems to have been deconstructed and rebuilt RoboCop-style: the patty is a mix of brisket, short rib and koji-cured chuck to provide both richness and deep umami flavor.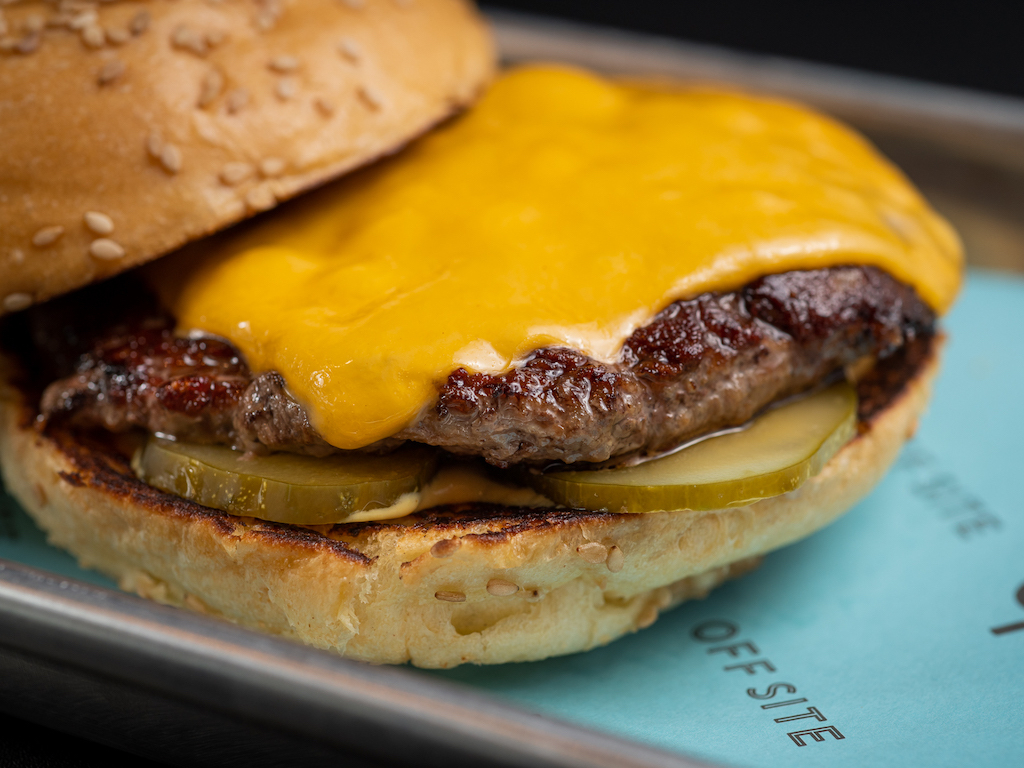 The dog, too, is something special, a house-made frank grilled until it's striped with char and poking from both ends out of a well-toasted bun, slaw on top to cut the richness. All of this is served in a space that looks nothing more than a tight little hangout, booths running on one side and a big bar on the right—industrial and simple but still comfy enough to get you coming back.
The beers here seem to follow this same recipe of good ingredients with little intervention, like the no-fooling-around Super Good Lager. There's still some work to be done at Off Site on our part: We haven't tried the classic grilled cheese, the corn dog, or the country Cuban sandwich, but that only makes us glad to have an excuse to go back.