Heads up! We're working hard to be accurate – but these are unusual times, so please always check before heading out.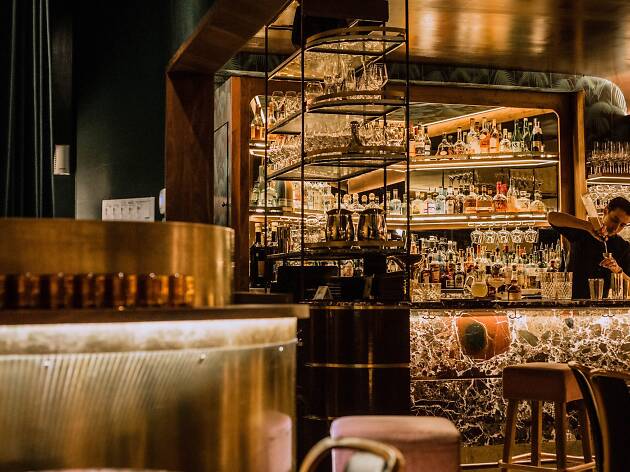 The best speakeasies and secret bars in Montreal to discover and drink at
The best speakeasy and secret bars of the city excel at serving up cocktails on the down low in covert settings
There's nothing like the thrill of discovering hidden addresses filled with some of the city's best cocktails, award-winning mixologists and incomparably cool settings. We're talking Montreal establishments that have all the exclusivity and allure of a speakeasy or secret bar: Whether you're looking for a hideaway for cocktails, a murder mystery-themed evening or the classiest drinks to down before going to a romantic restaurant, here are our recommendations for the best places to wander into during your next night out on the town.
RECOMMENDED: Full guide to the best bars in Montreal
Best speakeasies in Montreal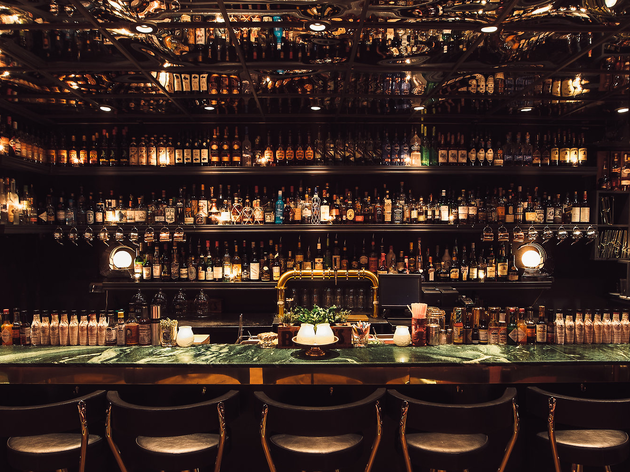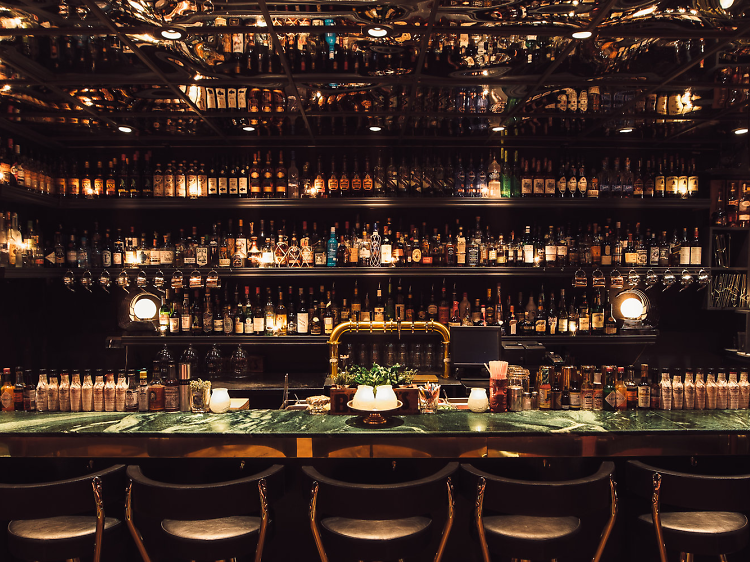 Photograph: Courtesy Atwater Cocktail Club
The retrofitted diner Foiegwa turned a lot of heads when it opened its doors in Saint-Henri, but the real line-ups are found in the alleyway behind it. Pass through the steel door at the end of the passageway to find this French disco-themed bar with one of the most spectacular liquor selections in town, all of which is doubly impressive when tasting the cocktails that Christophe Beaudoin Vallières makes with them. No style or presentation is too wild here to try out—that is, if you can grab a seat.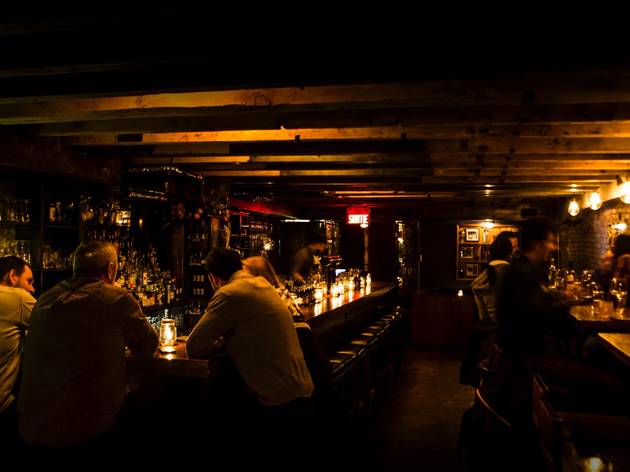 Photograph: @dan.esteban
A prime date destination, this bar brings romance to cocktail descriptions with seasonal specialties. Most recently that included the effervescent "Fall's Mist" made with artisanal gin, aged grappa and sherry; spins on classics like a Bottled Negroni with Barolo Chinato; or a $58 sidecar for big spenders. To find the bar, look for the duck below the exit sign next to El Pequeño Bar, and enter a world where the bartender rules. Seriously, that's #1 on the official house rules. There are several more where that came from, but each rule leads to a single purpose: Keeping it classy.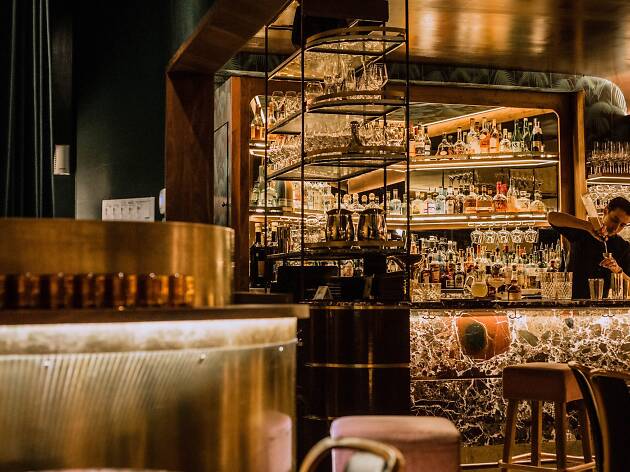 Photograph: Courtesy Le Royal
This classy subterranean spot upped the Plateau's cocktail game when it opened in 2017. Located below reputed wine bar Le Rouge Gorge, it's a 65-seat secret designed by Montreal's own Zébulon Perron, the brains behind innumerable beautifully designed projects in the city. With an oysters/spritz and ceviche/margarita happy hour special until 9 p.m., DJs from Thursdays to Saturdays and bartenders willing to go off the script of the menu, it makes for a perfect date or late night party destination. Above all, head cocktail creator Manu Ruiz is among the city's current masters.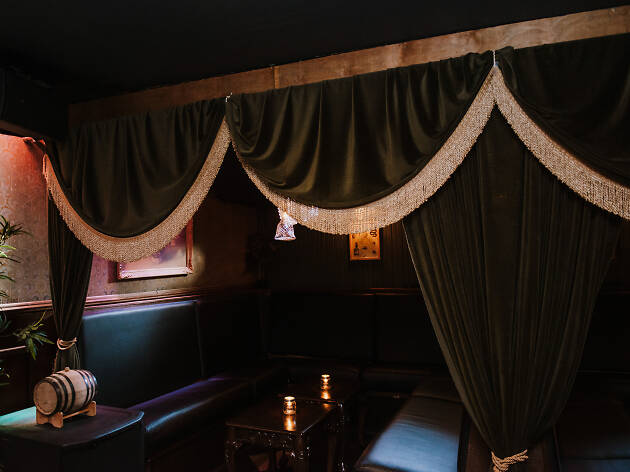 Photograph: Courtesy Le 4e Mur
If you don't want to spend time walking up and down Saint Denis Street in search of this cocktail bar, go to the 4e Mur website first and fill in the contact form to be emailed the location. The Google Maps address will lead you astray, as will the clues of the murder mystery which thematically frames the cocktail program here. Come with a crowd, since each of six drinks that shift monthly gets you a clue, all of them gradual steps closer to solving the puzzle and winning more drinks.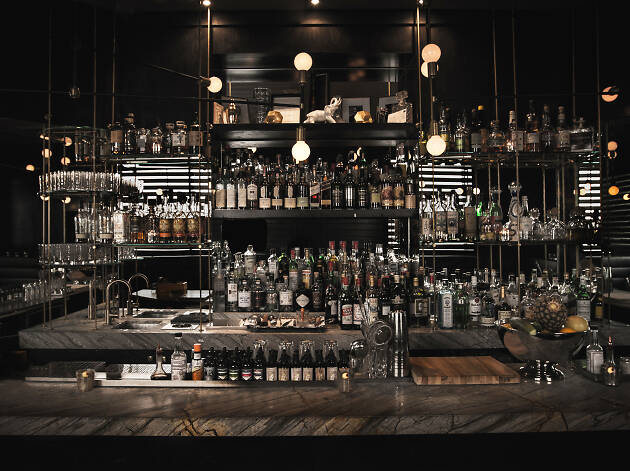 Photograph: Courtesy Cloakroom Bar
With a couple of romantic nooks, some tables and a few coveted stools numbering in at a total of 25 seats, this bar is one of Montreal's most intimate cocktail speakeasies. Tell the bartender what you like in terms of flavours and let them make something to order, carving an appropriately sized cube of ice to match. Don't like what they made? No problem, they'll try again. If only it were so easy at the adjacent barbershop and bespoke.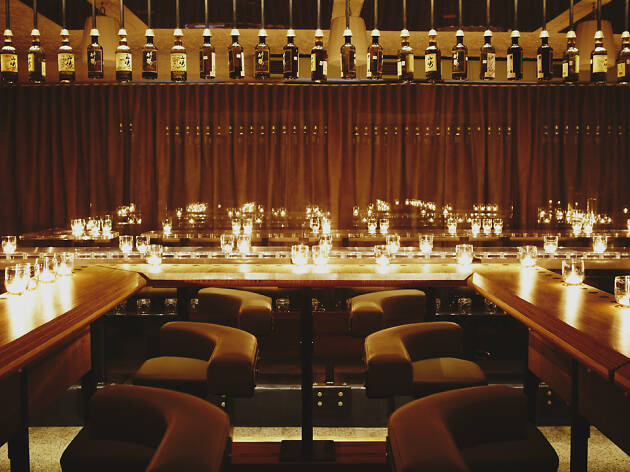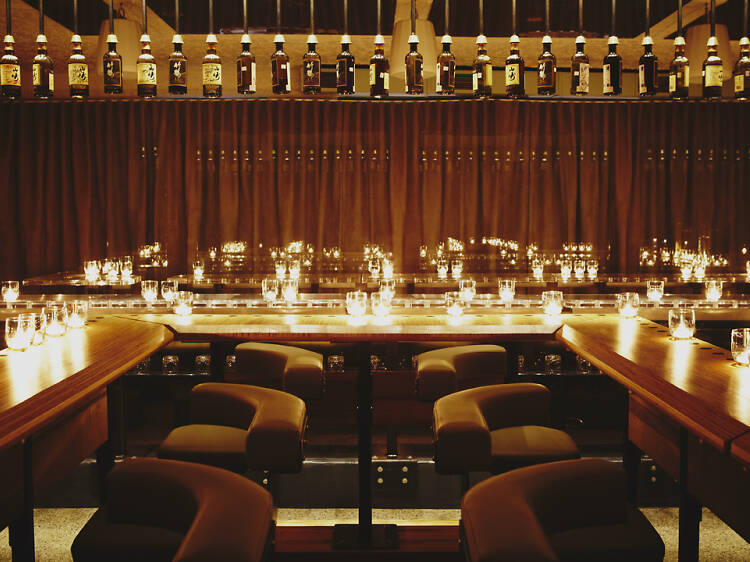 Photograph: Dominique Lafond
You'll walk past the non-descript door to this slick speakeasy at least twice before finding it, but once you've been, it's hard to forget. First-timers will be rewarded with a cocktail den decked out with candles and a wrap-around-and-around bar serving a stellar wine list, a touch of saké and killer whisky sours. Locals and returning customers might enjoy purchasing a full bottle of whisky to hang from the ceiling which they can return to at their leisure over the course of a year.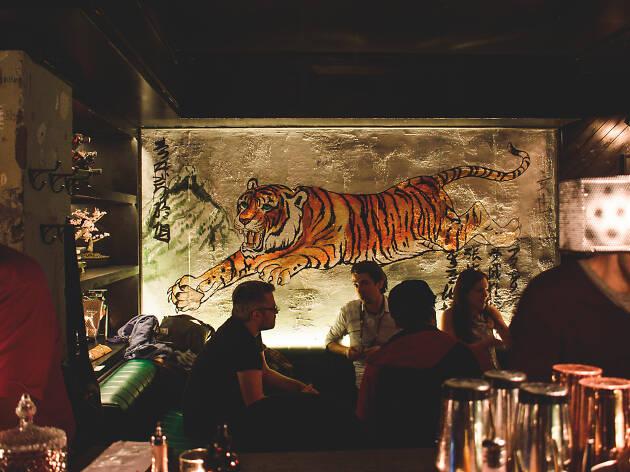 Photograph: Mehdi Lampropoulos
Pull back the curtain beside the chirashi counter at Ryoshi to find this Yakuza-themed saké and cocktail speakeasy from restaurateur-about-town Yann Levy. Try the Ishigaki San with blended Japanese whisky, Cognac, fresh oranges and Saint Germain—a recipe given with permission from Bar Ishinohana in Tokyo—or a glass of Homare Junmai Daiginjo Kiwami sake. Both bring out the funk in umami-rich pork floss, soft tofu and truffle ponzu salads and torched foie gras and eel handrolls from up front. Chow down and drink up.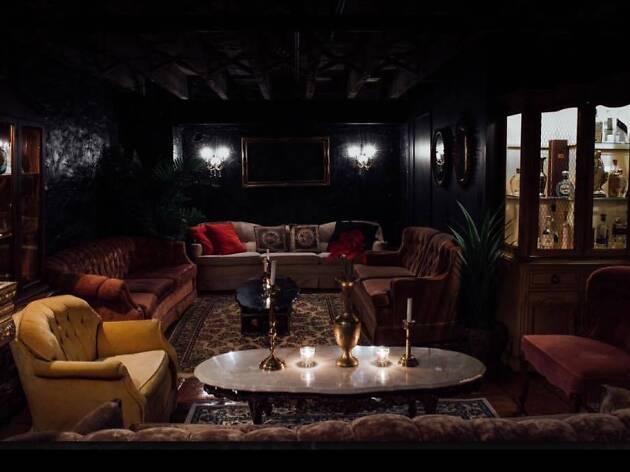 Photograph: Courtesy Clandestino
Few addresses in the city are as secretive as this speakeasy-within-a-speakeasy. Located below Boho in Old Montreal, crowds will pack their way into this miniscule downstairs bar in search of tasting flights of mezcal, sotol and everything agave in between. A formidable selection of spirits numbering in at a hundred is paired with grasshopper-flavoured salts, citrus and cucumber slices, all ornately crafted with oceanic and jungle vibes.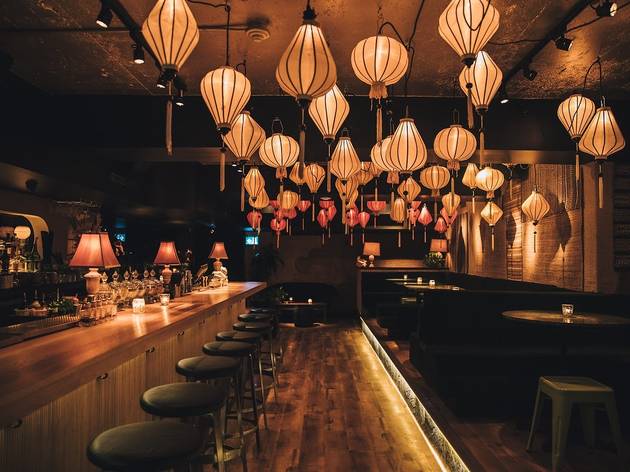 Photograph: Courtesy Nhâu
The Asian speakeasy below Vietnamese restaurant Hà in Old Montreal is no joke: Drinks come in shells, buddhas and coupes as classics are reinvented à la tiki, like the Pandan Sour and the Dji, a riff on an Old Fashioned with tequila, mezcal, pineapple, hazelnut bitters and chanterelle mushrooms. The dancing to deep house starts around 11 p.m., so come early or reserve if you want a seat. Otherwise, join the crowd trying not to spill their buddhas-for-two.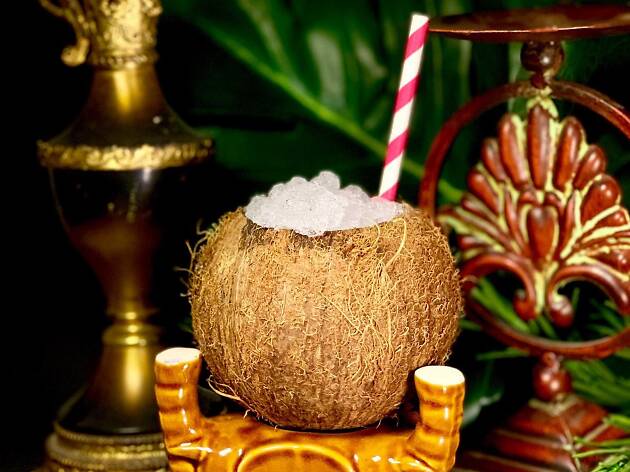 Photograph: Courtesy Broken Coconut
Like Harry Nilsson says, you could put the lime in the coconut and drink up. Or you fill it with Diplomatico rum, whisky, syrups and cherry and chocolate bitters to make the signature drink of this Saint-Henri bar. Located below Paperplane MTL, this is the latest from restaurateur Charles Manceau built its sister speakeasy Clandestino below Boho/Venice in the Old Port. Unlike its sneaky predecessor's selection of flavoured salts for dozens of mezcal options, this one comes with flavoured sugars to decorate your daquiri, mojito or ti'punch made with your choice of rum.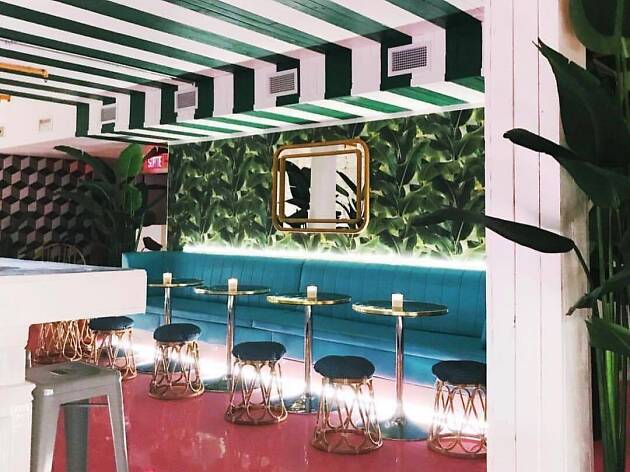 Photograph: Courtesy Boho
If you like the idea of colourful and fruity cocktails that have paletas inverted into them, slowly melting and sweetening the drink, look to this speakeasy. Located behind the bookcase in the paleta shop next door to Old Montreal restaurant Venice, the coatcheck attendant in the entry know where you're headed and you'll find your way to Boho's beach-themed cocktail menu. Fruity cocktails like watermelon margaritas and pear pisco sours pair perfectly with a menu of tacos, flatbread pizza or poke bowls available from the adjacent restaurant.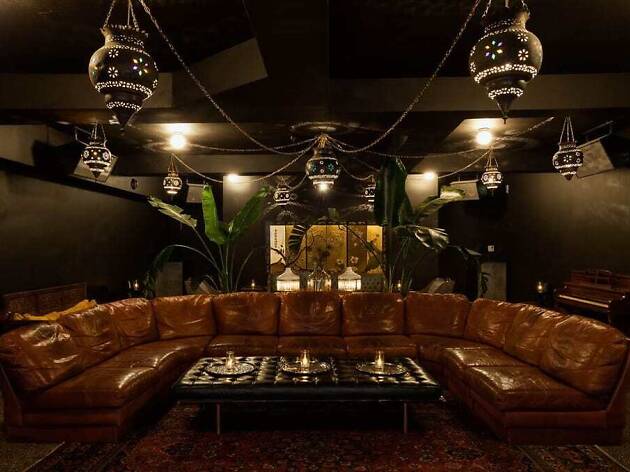 Photograph: Courtesy Yelp/Matthew B.
Located in the back of The Emerald, this swanky cocktail lounge bar earns a spot in our list of favourite speakeasies in how it hides in plain sight on Parc Avenue. The bar primarily charms with its design, fashioned with Havanan hotel bar sentiments—wicker seating, well-dressed and attentive black tie staff, slowly spinning ceiling fans and broad-leafed plant life—and doubles down on quality with great drinks to enjoy in a luxuriant back room. Perfect for whiling away the night.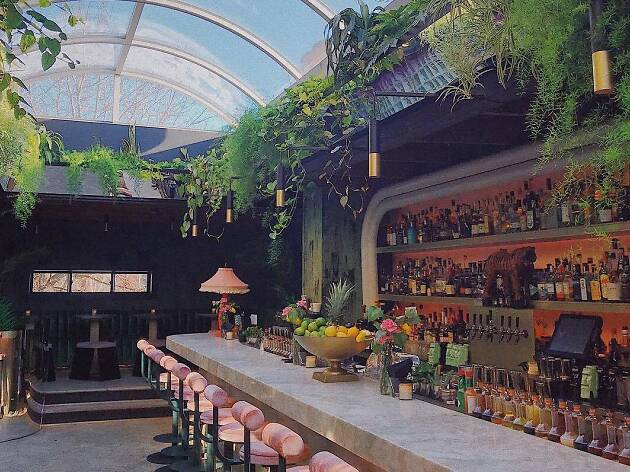 Photograph: Courtesy Milky Way Cocktail Bar
13. Milky Way Cocktail Bar
Pointe-Saint-Charles' first speakeasy is a psychedelic clash of concepts. Behind a leopard skin door connected to the Fugazzi pizza restaurant, walk up the stairs between a rainbow of neon-lit walls and stroll into a jungle-tiki cocktail bar where drinks come in disco ball glasses, Easter Island Moai statues and shiny flamingos. With its connection to the pizza restaurant, it doubles a great place to snack as well. There are no reservations except for groups, so come early or expect a wait.
More of the best bars in Montreal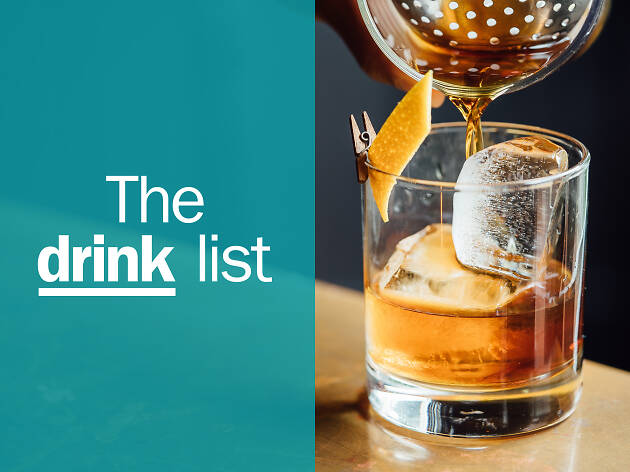 Welcome to the Time Out DRINK List, where you'll find our carefully chosen 'best of' Montreal's libational landscape.