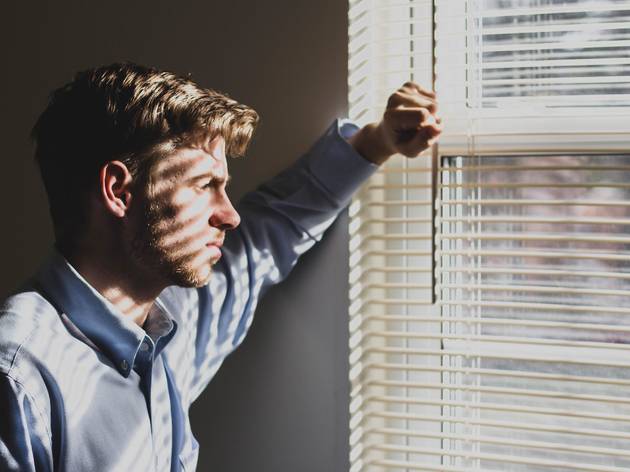 There goes June: City of Montréal says no more festivals or events until July
It's going to be a summer unlike any other in the city.
Posted: Tuesday April 7 2020, 4:15p.m.
By the time June is over, we're not going to recognize Montreal: As of today, the city of Montreal has announced that all festivals, sporting events and public gatherings are to be cancelled at least until July 2, 2020. This follows a series of postponements, cancellations and closures in the city of Montreal, starting as early as the St Patrick's Day Parade's postponement in mid-March, to festivals like Francofolies, Montréal Complètement Cirque and the International Jazz Festival being cancelled in recent days. As for Just for Laughs and the Grand Prix, JFL is being postponed until the fall and the Grand Prix's out of commission for an indefinite period.
The announcement reads as follows:
Due to the COVID-19 crisis and in accordance with the directives issued by the Québec government, the city announces the cancellation of festivals, sporting events and public gatherings on its territory, until July 2, 2020, inclusively.
With the aim of supporting its partners during the heath crisis, the city will take steps to assist them. It will contact each of them to agree on the support terms.
The city is analyzing the situation as it evolves, and it is ready to respond. In all of its actions, the city is following the recommendations issued by the Direction régionale de santé publique.
Montréal reminds you that preventing the spread of infections is everyone's responsibility. It is asking all Montrealers to follow the Direction régionale de santé publique recommendations.
La Ville annule ses événements culturels et sportifs sur son territoire jusqu'au 2 juillet, afin de limiter les occasions de rassemblement. Ce n'est pas une décision facile car Montréal vit au rythme de ses événements estivaux. Nous serons là pour accompagner nos partenaires. pic.twitter.com/5MaUiTIGPg

— Valérie Plante (@Val_Plante) April 7, 2020
Most popular on Time Out Montreal
- Atwater Cocktail Club is selling just-add-booze cocktail kits
- The best beer delivery and takeout options in Montreal to #buvezlocal
- This is the Canada Emergency Response Benefit, and here's how to apply
- 17 slang words every Montrealer should know
Share the story