July in Montreal can get hot, with everyone looking for ways to cool off. Whether it's heading to the local beach, or finding some shade in one of the city's glorious parks, a July heatwave means temperatures can hit the 30-degree mark. Enter: Aquazilla.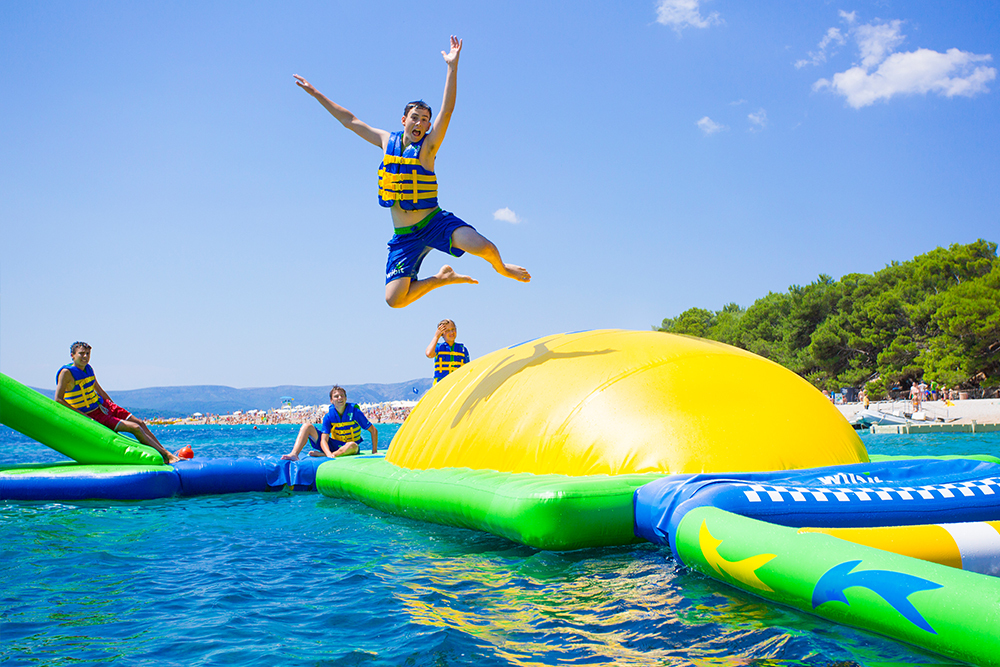 What is Aquazilla?
Aquazilla is our favourite aquatic playground. Picture a giant, inflatable obstacle course anchored just off Jean-Doré's sandy beach in Parc Jean-Drapeau. The 30-by-35 metre structure is just a 15 minute drive (or metro ride) from downtown Montreal, with a second location in Parc national d'Oka.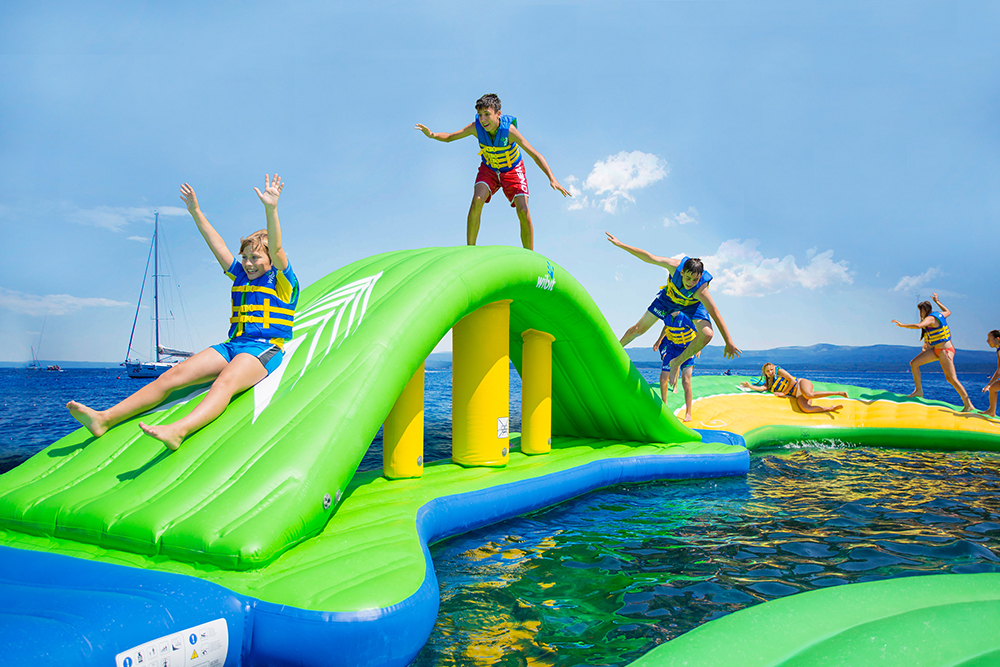 Stay cool while climbing the monkey bars, sliding into the water or jumping on the trampoline. There's even a giant swing, wiggle bridge and podium to crown the champions.
Grab a beach chair, pack some casual bites and take the challenge!

For more information about Aquazilla, click here.