What's better than a drag brunch beach party? Drag queen Barbada de Barbades is hosting a free, family-friendly event at Time Out Market Montréal on Sunday, and it's going to be epic.
What is it?
Following the smashing success of their spring performance, Drag Brunch MTL is bringing a beachy new show to Time Out Market Montréal for everyone to come out and enjoy!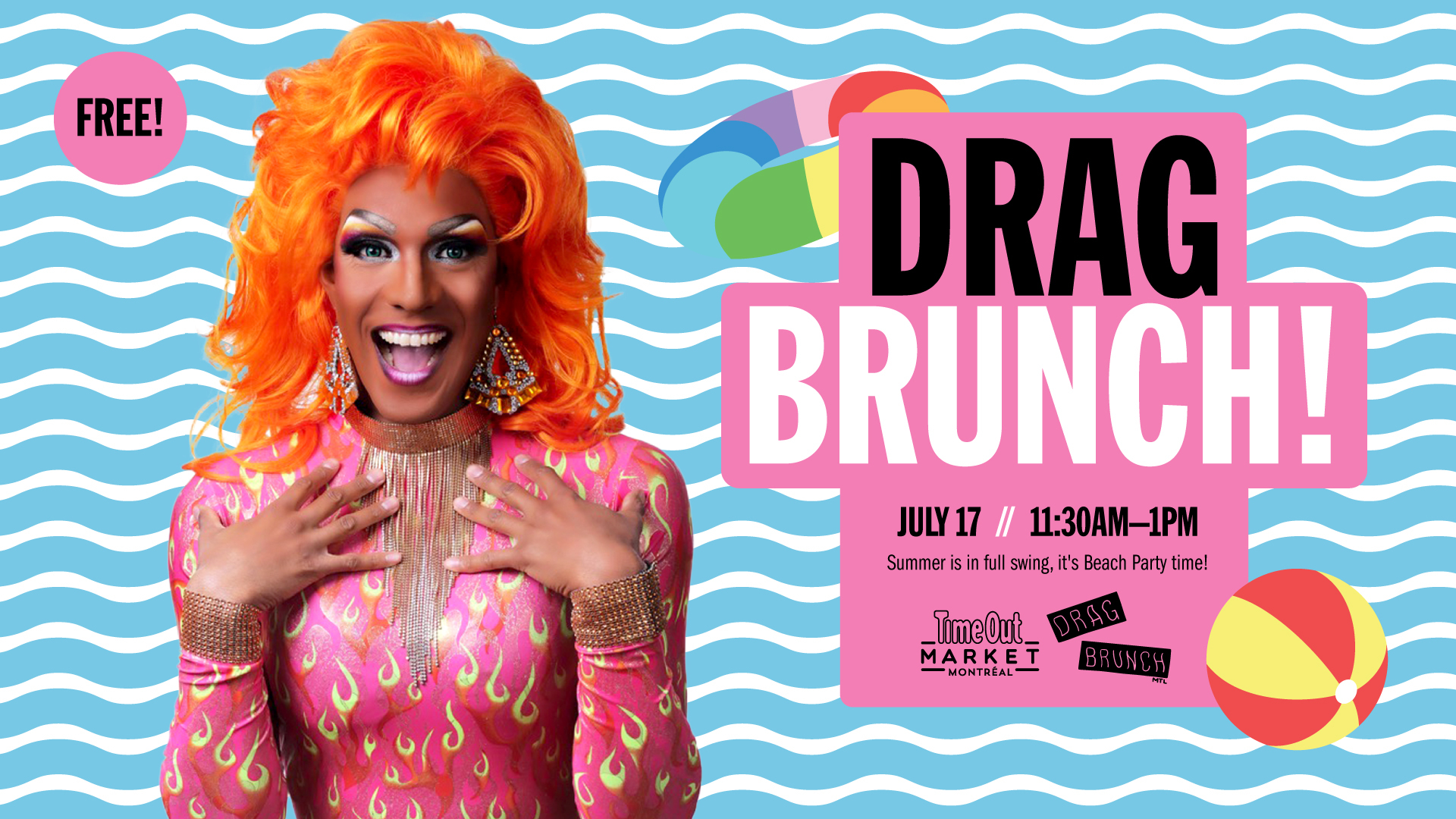 On Sunday, July 17, drag queen Barbada de Barbades will be performing from 12-1 p.m. Brunch starts at 11:30 a.m., and the event is first-come, first-served. Barbada de Barbades is a well-known television personality and drag queen known for her performances at clubs and different venues across the city. Wear your most beach-tastic, summer outfit and head downtown! It might not be a trip to one of Montreal's many beaches, but it will definitely feel like one.
What's on the menu?
With over 100 dishes to choose from (and a drinks menu that is even longer), Time Out Market Montréal is hands-down the biggest brunch in town. Grab your favourite dishes and drinks, some seats, and enjoy the beach-themed show!
For more information on the best chefs and restaurants in the city under one roof at Time Out Market Montréal, click here.