To celebrate the fall season, La Tournée Gourmande is back with a fall edition at Time Out Market Montréal, located in the heart of downtown Montreal.
What is La Tournée Gourmande?
The event is a limited-time-only window of opportunity to taste a variety of dishes from the Market, which brings the best of the city's food scene under one roof.
Whether you've been shopping all day, or are looking for a delicious night out, Time Out Market Montréal will be serving an exclusive menu to ticket holders for this special event on Saturday, October 22.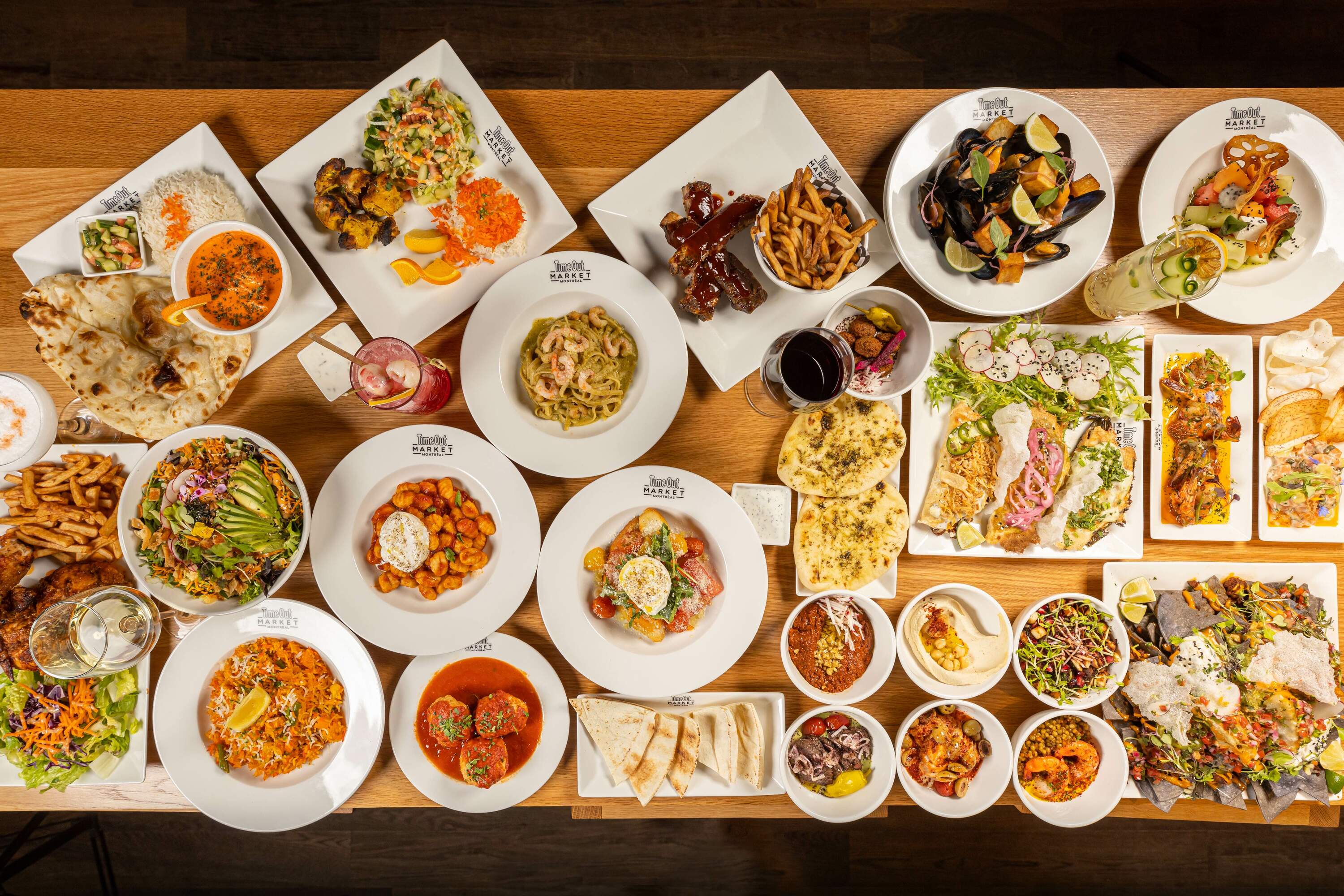 How does the event work?
All you need to do is to buy a $36 card (before taxes and fees) to try four dishes from an exclusive menu. Eateries across the Market—from Paul Toussaint's Haitian eats, Portuguese chicken poutine from Campo to torched spicy salmon from Le Blossom, you name it—are serving up something special. Bonus: The card gives access to a special offer at the bar!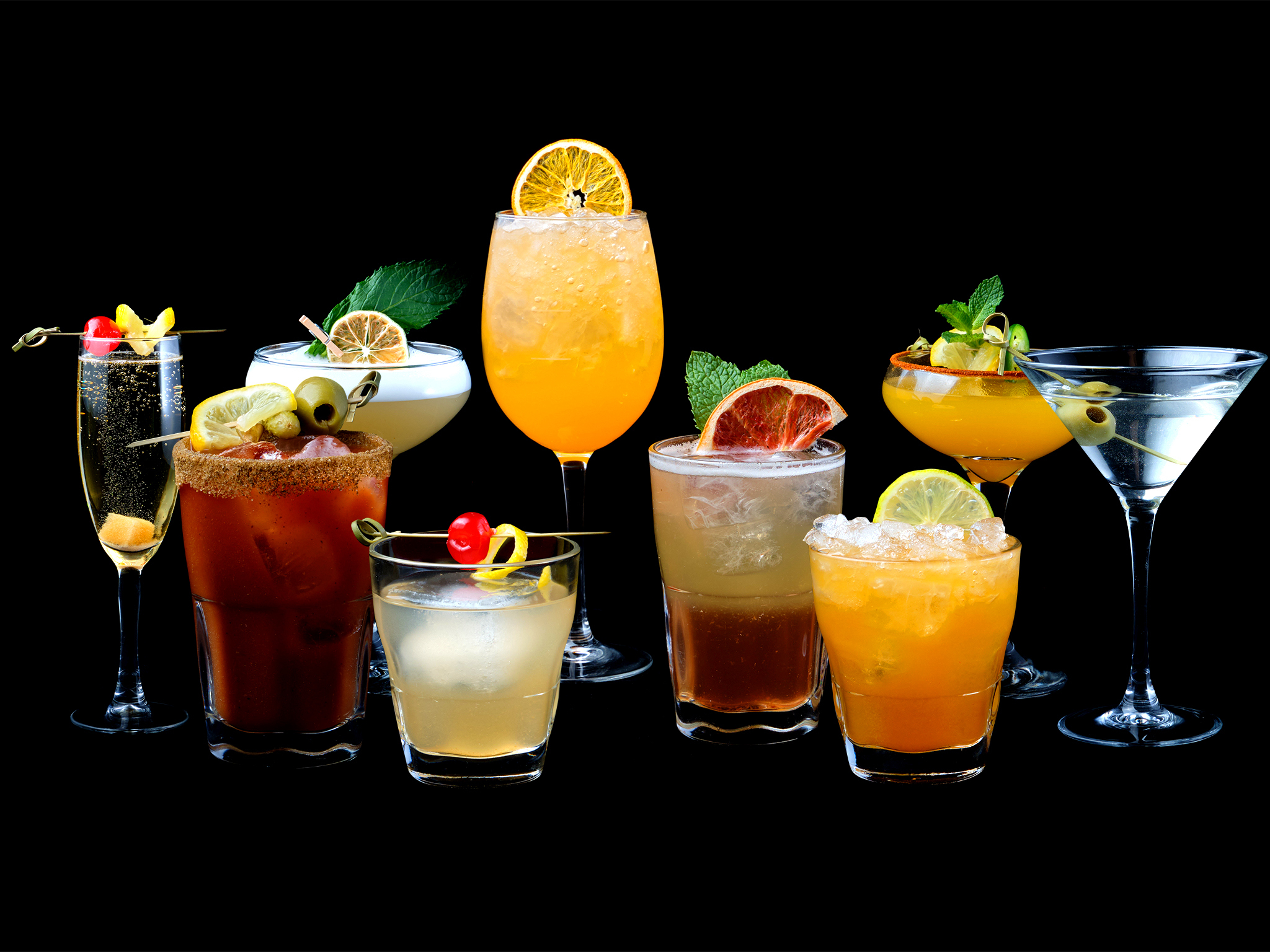 You can purchase tickets here!
The best way to experience La Tournée Gourmande is to come with a few people so you can swap and snack to try the full variety of plates.
Don't arrive too late! The kitchens close at 9 p.m.!
When is the next La Tournée Gourmande?
Our next Tournée Gourmande dinner will be taking place on Saturday, October 22 from 5 p.m. to 9 p.m.
What's on the menu?
Take a look below. Still hungry after your first four dishes? No worries, you can always grab another!
Le Blossom
Torched Spicy salmon: thick slice of seared salmon, rice mixed with Japanese spices, tempura shrimp, unagi sauce and spicy mayonnaise
Marusan
Tonkotsu roasted Garlic ramen: mixed dashi, vegetable and pork broth. Served with shallot green onion, bamboo sprouts, garlic chips, roasted garlic and roasted pork
Red Tiger
Wonton soup: pork & shrimps wonton, beef broth and green onions
Le Taj
Tikka masala (Tandoori chicken, yogurt sauce with fine herbs)
Paul Toussaint
Roasted squash, coco sauce, Pumpkin, jasmine rice, coco, allspice, ginger
Chanthy Yen
Tartare Duo (beef tartare, miso, Dijon and salmon tartare, sesame, ginger, crostini)
Mezzmiz
Lebanese Freekeh with chicken
Americas BBQ
Tennessee Whiskey Ribs, homemade fries
Burger T!
Mini beef burger Signé Toqué!, Clos des roches cheese, Squash chutney, with coleslaw
Il Miglio
Gnocchi (roasted squash sauce, guanciale and pecorino)
Moleskine
Focaccia with Stracciatella, eggplant caponata and basil
Campo
Chicken poutine (grilled chicken, fries, cheese curds, São Jorge cheese, house chicken gravy, and chouriço chips)
Tunnel Espresso
Coffee / Tea and éclair
The next Tournée Gourmande is happening on October 22 from 5pm to 9pm at Time Out Market Montréal inside the Eaton Centre. Cards can be purchased online here in advance that will be picked up in person at the Market with proof of purchase.
RECOMMENDED:
Full guide to the best bar snacks at Time Out Market Montréal
39 best things to do in Montreal now